Image credits: © Nissan.
2005 Nissan Maxima news, pictures, specifications, and information

Tweet
2005 Nissan Maxima Continues As Signature Performance Sedan
With its distinctive blend of luxury and performance, the 2005 Maxima maintains its six-generation legacy as one of the true premium 4-door sports cars in the market. Combining sporty lines and a muscular stance, the Maxima is a stylish performance machine, incorporating cutting-edge design features and first class amenities to produce incomparable value.

Enhancements for the 2005 model year include the addition of standard Nissan Advanced Air Bag System, passenger seat belt warning chime, an additional 12-volt power outlet, black-tone brake calipers, new titanium-tinted interior trim, chrome interior door handles and satellite radio availability on Bose® audio-equipped vehicles. An advanced Traction Control System (TCS) becomes standard beginning wîth November 2004 production.

'Maxima offers a blend of performance, style and value that simply is not equaled anywhere else, ' said Mark McNabb, vice president and general manager, Nissan Division, Nissan North America, Inc. 'The 2005 Maxima does not deviate from the formula that Maxima drivers have come to expect – sleek lines, roomy interior and spectacular performance.'


Sports Car Design Elements
Maxima's powerful design begins wîth its chiseled, muscular shape wîth pronounced character lines.

Its arched design creates an expansive image, while the broad beltline creates a strong and integrated impression from front to rear. The distinctive C-pillar design, wîth subtle extensions beyond the rear backlight, forms a distinctive coupe-like silhouette, maintaining a strong Maxima character. The high rear deck provides easy accessibility to the ample trunk that is essential to a sedan. (concept carz)

The front fascia is sharp and cleanly sculpted and features a distinctive Nissan signature grille wîth a unique, rounded-rectangle shape pattern accentuated by a dark chrome finish, along wîth a deeply sculpted combination headlight cluster wîth optional xenon bulbs (standard on 3.5 SL). The pronounced rear fascia is elegant and leaves a strong impression, accented wîth the unique design of the body panel that surrounds the rear taillights.


The combination of large wheels wîth boldly sculpted fender openings and double dual exhaust mufflers wîth chromed tips give Maxima a very powerful and dominating stance that evokes a feeling of high performance.

Large 18-inch, 6-spoke alloy wheels come standard on the 3.5 SE, while 17-inch wheels are standard on the 3.5 SL. The 2005 Maxima is available in a choice of eight exterior colors, including Majestic Blue, Red Opulence and Spirited Bronze.

Comfortable Interior Complimented wîth Skyview®
The expressive exterior design continues into the interior. Standard on all models is a §egmènt-first Skyview glass-paneled roof, which creates an open environment for front and rear passengers while maintaining a solid roof structure. The Skyview is a single elongated rectangular-shaped glass panel that stretches from the front of the roof to the back.


It comes equipped wîth sliding sunshades to block out the sunlight when desired. The long openings in the arched roofline increase the perceptual interior volume, which leaves a unique and memorable impression while maintaining the structural integrity of the roof.

Maxima's gauge system wîth three independent, hoodless meters that are extremely sporty in appearance, incorporates a simple and mechanical form, combined wîth metallic material, it suggests an enthusiastic driving experience and enhances the sense of luxuriousness from its precise craftsmanship.

Special focus and attention to detail were put into the design of Maxima's driver ergonomics. The §teering wheel, meter cluster and the gearshift knob are designed so the driver can be closely attuned to the car. Maxima also features a custom-designed instrument panel, center stack and console, designed to give it a clean, high-quality display. The center display integrates displays for HVAC, audio system and trip computer into one central location.


Maxima's front seats are designed wîth sharp, crisp lines and forms to give them a sporty look that matches the rest of the interior. The seats' silhouette is very linear in character while the front edge is squared to make them look strong and sporty. The cross-sections of the cushions and seat backs are offer optimum comfort and support. The driver's seat is 8-way power and the passenger's seat is 4-way power (standard on 3.5 SL and optional on SE) wîth height-adjustable head restraints. Optional to the 3.5 SE and 3.5 SL is a driver seat memory system that adjusts the seat, §teering wheel and outside mirrors at the touch of a button.

An optional Elite Package 4-seat layout gives the interior a distinctive sports car-like design, further separating Maxima from its competitors. With the Elite Package, the traditional bench style rear seat is replaced wîth two independent bucket seats. The design of the rear seats resembles the front seats and the 4-seat layout further strengthens both the sporty and luxury aspects of Maxima's interior.

Distinctive Burnt Orange wîth Black interior color combination is available wîth the Elite Package, in addition to the standard Maxima Café Latte, Frost and Black interior colors.


Standard Maxima luxury touches include wood tone trim on 3.5 SL and metallic tone accents on 3.5 SE, automatic front dual zone climate control and outside temperature display, rear air conditioning vents, leather-wrapped §teering wheel and shift knob, auto on/off headlights, driver's and passenger's sun visors wîth illuminated vanity mirrors and extenders and a 240-watt 8-speaker AM/FM/cassette/CD wîth §teering wheel audio controls is standard on the 3.5 SE. A 320-watt Bose® audio system wîth 8 speakers and AM/FM/cassette/6CD in-dash is standard on 3.5 SL and optional on 3.5 SE.

From a safety standpoint, Maxima now comes equipped wîth the Nissan Advanced Air Bag System, which functions to provide enhanced safety by helping to reduce the risk of air bag-induced injury through the use of advanced dual-stage air bags and a passenger occupant classification sensor.

Maxima features Zone Body construction wîth front and rear crushable zones and occupant zone, front-seat side-impact supplemental air bags and curtain side-impact supplemental air bags. Also standard are 3-point front seat belts wîth adjustable upper anchors wîth pretensioners and load limiters, front-seat active head restraints, an emergency inside trunk release and the LATCH (Lower Anchors and Tethers for CHildren) child seat anchors and tether system.

Top-Performing V6 Drives Responsive Acceleration
Maxima's legendary performance continues in 2005 wîth the continued use of the award-winning VQ 3.5-liter engine. The DOHC 24-valve V6 produces 265 horsepower and 255 lb-ft torque, and has achieved a ÚLEV/LEV2 vehicle rating for 2005.

Maxima also utilizes continuous valve timing control, variable induction system, a silent timing chain and electronically controlled throttle. The engine also features a modular engine design, microfinished crank journals and cam lobes, molybdenum coated lightweight pistons, a resin intake collector, digital knock control, six individual coils (one per spark plug) and a cross-flow coolant pattern.

'Maxima's engine performance has always distinguished it from other sedans,' said McNabb. 'This Maxima continues to offer the top-flight performance previous Maxima owners have come to expect.'

All 2005 Maximas come equipped wîth a standard 5-speed electronically controlled automatic transmission wîth manual shift mode and gated shifter. Maxima also offers available Vehicle Dynamic Control (VDC) wîth Traction Control System (TCS), which is optional on all A/T models.

For the serious driving enthusiast, a 6-speed close-ratio manual is optional on 3.5 SE models. This transmission optimizes the powerband of the 3.5-liter engine and gives the driver the ultimate sports car feel.

Maxima's agile and responsive handling comes from a suspension design adapted and improved from the Japanese-market Nissan Skyline supercar. It consists of an innovative rear multi-link independent suspension, which offers outstanding stability by minimizing camber change during cornering.

The rear shocks and springs are separated for reduced friction and the shock is in line wîth the center of the rear wheels, providing better damping and less harshness.

Maxima 3.5 SE models feature a special performance-tuned suspension for maximum handling prowess, while the 3.5 SL models feature a luxury-tuned suspension providing a supple ride and smooth and secure handling feeling. Braking is provided by standard 4-wheel disc brakes wîth a 4-channel, 4-sensor, 4-wheel Anti-lock Braking System (ABS). Front rotors are class-leading at 12.60 inches in size. Also standard is Electronic Brake force Distribution (EBD), which optimizes brake force depending on load condition (passenger and cargo) and Brake Assist (BA), which senses hard or panic pedal application and helps provide maximum braking capacity.

The 3.5 SE model offers large 18-inch aluminum-alloy wheels and V-rated P245/45R18 tires. 3.5 SL features 17-inch aluminum-alloy wheels wîth H-rated P225/55R17 tires.

Models and Options
The 2005 Maxima is available in two models: the sporty 3.5 SE and the luxurious 3.5 SL.

A number of options and packages are available on Maxima, including a Premium Audio Package, wîth a 320-watt Bose® audio system wîth 8 speakers and AM/FM/6CD, RDS and speed sensitive volume control; Sensory Package which includes the Premium Audio Package, plus leather-appointed seats, 4-way power passenger seat, heated front seats and mirrors and compass.

Also offered are the Driver Preferred Package (3.5 SE) wîth Sensory Package contents, plus rear spoiler, memory driver's seat, power tilt/telescopic §teering wheel wîth memory, auto-dimming outside memory mirrors that can also be folded electronically, xenon headlights, driver seat power lumbar support, power entry/exit seat and heated §teering wheel; and Driver Preferred Package (3.5 SL) wîth Sensory Package contents, plus memory drivers seat, power tilt/telescopic §teering wheel wîth memory, auto-dimming outside memory mirrors that can also be folded electronically, driver seat power lumbar support, power entry/exit seat and heated §teering wheel.

The Elite Package (optional on 3.5 SE and 3.5 SL) offers all of the Driver Preferred Package features, plus 2-passenger rear seating, rear center console, auto up/down rear windows, rear power sunshade wîth front and rear controls, heated rear seats and rear 12V power point.

Available options include DVD Navigation System wîth 7-inch color LCD display, a Power Glass Sunroof (replaces Skyview), Vehicle Dynamic Control (VDC), Traction Control System (TCS) on vehicles not equipped wîth VDC, full-size spare wîth alloy wheel and satellite radio capability.
Source - Nissan
The recipient of the AutoPacific Best in Class Vehicle Satisfaction award, the Maxima is a full-size car manufactured by Nissan that was introduced in 1976. Marketed as the 'four-door sports car', the Maxima was originally an upscale version of the Bluebird that spun into its own line 1981 and had been made continuously since then. Prior to 2004, most Maximas were built in Oppama, Japan, they are now being assembled in Smyrna, Tennessee. In various markets the Maxima models are also known as Nissan Cefiro or Nissan Laurel.

One of the longest running mid-size sedans on the American automobile market, the Maxima is still considered to be one of the most affordable luxury models on the sales lot today. It wasn't until 1985 that the Maxima branched off into its own model and with a great number of changes and upgrades the Maxima has continued on in its own right. Beginning its run as a square two-door coupe, the Maxima has blossomed into a sinewy, sporty four-door sedan today that is not only eye catching, but economical.

Known in the U.S. as a trim level of the Datsun 810 from 1976 until 1979, the Maxima was known as a variant of the Bluebird to European consumers. The badge 'Maxima' was only known to the European Market. Nissan introduced the 810 Maxima to the United States in 1982 which featured a 2.4L I6 and the option of either a five-speed automatic or five-speed manual transmission.

In 1981 the first car to wear the Maxima name was introduced and was basically a Japanese-maret Bluebird 910 with a 3.9 inch longer nose. This first year it was offered as the 810 Deluxe or 810 Maxima but the following all 810s became Maximas. The final year of the first generation Maxima in 1984, American Datsuns begn carrying the 'Nissan' badge also. Toyotas response to this was the introduction of an upmarket sibling, the Cressida.

The Maxima became a standalone badge in '85 equipped with a 157 hp 3.0L V6 engine. For both 1987 and 1988 model years a Maxima station wagon was available, but following '88 the Maxima's exterior was 'tightened up' and listed as a compact sedan. The square exterior was smoothed into a sleeker more sinewy design for the 1989 model year. The Maxima also grew a few inches and re-established itself as a mid-size sedan in America. The vehicle sported a unique feature; a phonograph-based voice warning system that alerted the driver when a door was opened; etc and was relayed through the mini phonograph and played for the driver to hear. The 1981 models were the first ever 'talking car' sold in the U.S. and at the time only offered one warning; 'Please turn off the lights' in a female voice.

During the fall of 1984 the first ever front-wheel drive Maxima was introduced, available with a 154 hp 3.0 L VG30E V6 engine and either a 4-speed automatic or 5-speed manual transmission.. This was the same engine in the naturally aspirated 300ZX and the Japanese market Nissan Gloria/Nissan Cedric, and the initial V6 engine to be mass produced in Japan. The final year for the station wagon was 1988 which had been available since the Datsun 810 days, and the second generation was assigned the compact status. The 1987 Maxima was debuted in late 1986 with a freshened exterior and interior that included automatic shoulder-belts on both wagons and sedans built after February 1987.

Trim levels were renamed GXE and SE, and featured digital touch entry system on the driver and passenger side door panel, power windows, locks, seats, remote trunk release, voice warning side, an optional Electronic package and an optional power sunroof. Standard on the Maxima were 15' alloy wheels and an exclusive option for '88 was the Sonar Suspension System that replaced the trip computer that was offered previously. Utilizing sonar waves to monitor the road conditions ahead and adjust the shocks accordingly this system ensured the most controlled ride.

The previously standard digital touch system offered on the GXE sedan became part of the Electronic package option as well in 1988 while the SE offered a five-speed manual transmission, dual power seats, 3-way shock adjust suspension, a factory-installed security system and front and rear windshield defroster. The SE featured a small rear spoiler, black side rear view mirrors, 4-wheel disc brakes and body molding. The main competition for the Maxima was the similar Toyota Cressida which remained rear wheel drive. The Maxima had a simple combination of both luxury and sport-like features, while the Cressida was seen as a luxury car.

The third generation of the Maxima was debuted in 1989 as the J30 model. The second Japanese sedan sold in the U.S. that was considered a 'mid-size', the Maxima featured bigger dimensions and was also the first Japanese car to exceed Japan's 67 inch width restriction. This made it very comfortable for three seat passengers, and surprisingly brought the overall weight down slightly from the previous generation. This new Maxima was dubbed a -4-Door Sports Car and was even given a '4DSC' window decal showing this.

Now the model featured a 160 hp 3.0 L V6, with a 190 hp VE30DE engine standard on the SE model starting in 1992. This engine was one that had been used in the previous Maxima along with the first generation Nissan 300ZX. The digital touch entry system on the GXE was a unique feature that allowed the windows to be lowered and the moonroof opened without the key in the ignition. All 1989-1994 GXE models and 1989-1991 SE models used the VG30E in the U.S. which featured a variable intake manifold on both automatic and manual transmission models. This third generation Maxima was fitted with an independent rear suspension.

Exclusively available on the 1992-1994 Maxima SE, the VE30DE engine showcased a variable intake manifold and variable intake valve timing, plus a limited-slip differential. Other differences between the SE and the GXE were found in the white-faced gauges, body-colored grille, twin-tip mufflers, twisted-spoke turbines, factory-tinted tail lights, firmer spot suspension, black trim replacing chrome and optional 5-speed manual transmission. A contemporary compact unit from Jatco, the automatic transmission on all GXE models featured 'sport' and 'comfort' modes that deviated at different points. The '92-'94 SE model received an optional automatic transmission that kept the 2 modes but had stronger internals. The GXE had body-color side mirrors while the SE sported a rear spoiler and black side mirrors. This was the first year that the Maxima was introduced to the European market, superseding the Laurel with the model range; 3.0, 3.0 S, and 3.0SE.

For 1990 the Maxima SE was showcased on Car and Driver magazine's Ten Best list. As an alternative to the automatic transmission standard in North America in Australia, versions sold in Japan, New Zealand and Europe had manual transmission option. All Australian models had automatic transmissions and the VG40E engine only. During this period until the introduction of the Nissan Bluebird U13 another Bluebird Maxima continued on as a Nissan Bluebird U12 and exclusively as a station wagon with the VG20ET engine. The Avenir replaced the Bluebird wagon.

The fourth generation of the Maxima was redesigned in 1995 as the A32. The only engine option available for the North American market was a new VQ30DE 190 hp, 205 lb/ft torque 3.0 L V6. This engine was placed at the top of Ward's 10 Best Engines List, and the VQ has now been found consecutively each year since its introduction. A lighter and less expensive torsion bar solid axle system replaced the independent rear suspension of the earlier generation. After 1992 model year the Toyota Cressida (Maxima's biggest competitor) was discontinued and replaced with the FWD Avalon; a stretched out version of the Camry in 1994.

For 1997 the exterior of the Maxima was updated with the addition of new 5-spoke alloy wheels, a moderately different front and rear fascia with newly designed taillights, plastic headlights instead of glass, a smoother trunk to match the taillights, redesigned badge designs and fog-lights. Body colored grille insert was added for SE models and a chrome grille insert for GLE's. On the inside the Maxima sported a new steering wheel and CD player along with front seat-mounted side impact airbags added as an option for '98 and '99 SE and GLE models. Enhancing crash worthiness for the '97 to '99 Maxima models were various structural modifications. On the inside the '99 Maxima also received some updates that included an Anti-Theft Engine Immobilizer using a chip in the ignition key along with minor body trims. This year was the only 4th generation offered with optional traction control.

The '99 SE was offered with a Limited Package which consisted of Titanium tinted SE-Limited emblems on the front doors, titanium tinted 16' alloy wheels and titanium tinted trunk emblems. On the inside the gauge cluster was also titanium tinted and optional leather seats were perforated and embossed with SE on the backrests as well as the front floor mats.

The 4th generation GLE Maxima featured a Bose Sound System which had a 6 speaker sound system or the option of a Clarion system instead. This generation gained many accolades for its roomy interior. For 1995 this generation was Motor Trend's Import Car of the Year, and once again the Maxima SE made Car and Driver magazine's Ten Best list for both '95 and '96.

The '95 VQ30DE engine produced 190 hp and 205 lb/ft of torque and with the manual transmission the Maxima could reach 0-60 mph in just 6.6 seconds. The top GLE with four-speed automatic transmission achieved 0-60 mph in just 7.6 seconds. One of the few 4-door V6 cars at the time with an option for a manual transmission, the Maxima fell into an elite category compared to the automatic-only Mazda Millenia, Dodge Intrepid, Chevy Lumina and Toyota Avalon.

This fourth generation was sold in Japan as the Nissan Cefiro A32 which had earlier been its own higher specification model with rear-wheel drive vehicle. A Cefiro-badged station wagon was offered for the Japanese market and one version of the Cefiro was sold in the US as the Infiniti I30 but there were slight differences that included different fog light arrangements, a few assorted engine options and one-piece headlights. In Europe and other parts of the world this generation was also sold as the Maxima QX and only had a few subtle trim differences from the Japanese Cefiro.

The fifth generation of the Maxima was designed in 2000 and was a refreshed version of the previous vehicle designed at La Jolla, a California design studio. Dubbed A33, this generation is often remembered for it being the fastest years of the Maxima. The engine was a 222 hp 3.0 L VQ30DE V6, and this variant was referred to the VQ30DE-K. This generation had three models; GXE, GLE and SE with the 'GXE' being the base model and the GLE the 'luxury' model with 16 inch wheels.

The '01 Maxima is the special edition of the SE model which celebrates the 20th anniversary of this particular Nissan. This version has the Infiniti I30's engine in addition to the usual SE luxuries, unique side skirts all around the lower perimeter, and a few special touches to the interior. The model also had drilled metal 'brushed metallic' pedals, a 'brushed metallic' shifter, and stainless steel door sill plates with the name Nissan Maxima. The leather that was optional is perforated in contrast to the regular SE. The special edition model offered 'SE Comfort and Convenience Package' which includes 17' wheels, a sunroof and a few other things as standard.

The Maxima received a new engine throughout the whole lineup in 2002; a 3.5 L VQ35DE that produced 255 hp and 264 lb/ft of torque. The model also received an update that included a larger grille opening, a six-speed manual transmission with optional helical Torsen limited-slip differential, headlamps with high-intensity discharge low beams, updated 17' six-spoke wheels on the SE models, new 17' seven spoke wheels on the GLE models, and clear taillights.

A special Titanium Edition package was debuted in 2003 that featured special wheels and interior treatment along with a Meridian Edition package that came with heated seats and steering wheel and a GPS navigation system. This Edition was available in a variety of colors but a new car was only available with the Titanium Edition; Polished Titanium. The final generation Maxima was the inspiration for the Infiniti I35. The Maxima is sold as the Nissan Maxima QX in Russia and Europe.

The sixth generation of the Maxima was introduced in 2004 and was assembled in Smyrna, Tennessee. Dubbed the A34, this version was only available for purchase in the United States, Mexico and Canada. The U.S. version came with the time-worn VQ35DE, a DOHC V6 engine that was capable of 265 hp at 5,800 rpm and 255 lb/ft of torque at 4,400 rpm. It also featured a standard SkyView fixed glass paneled roof that coursed down the center of the room from front to back, or a traditional style moonroof option.

This generation was sold in two trim levels; the sporty SE which came standard with 18' alloy wheels, stiffer suspension, rear spoiler, P245/45R18 V-rated tired and an optional 6-seed manual transmission and the lush SL that came standard with 17' alloy wheels, wood interior trim, 6-disc CD changer, leather seats, Bose stereo, HID headlights and P225/55R17 H-rated tires. The suspension in the SL model was tuned for a softer ride and manual transmission was never offered on this vehicle. The rear independent suspension returned to the lineup for all models, and this time it utilized a multilink setup similar to the Altima.

The Maxima was offered with a standard Xtronic CVT, similar to the CVT found in the Murano, as the only transmission option for 2007. Manual transmission was taken off the table completely, though the CVT did feature a manual mode. This year the Maxima now sported a fresh front fascia minus the center block, and a new grille that was very similar to the Altima of the same year. Around the edges the headlights were now more squared. On the inside the '07 Altima received a new center console, it now featured an Intelligent Key system with integrated ignition tab, and new white-and-orange gauges as opposed to the older plain orange ones.

The following year the fuel economy in the Maxima dropped from 21/28 to 19/25 because of new EPA measurement methods. Also new this year was a Platinum Edition package of convenience added on both SL and SE trim levels.

The Australian Maxima, dubbed J31 continued on with the same engine, but the maximum power was set to only 228 hp and shared the VQ engine. Originally it only came with a four-speed automatic transmission, and had quite obvious style differences to the North American version and was instead based on the Nissan Teana. For 2007 this version received an all new CVT automatic transmission and underwent a minor facelift.

For 2009 Maxima rolled out the Seventh Generation of the Maxima with a debut at the 2008 New York International Auto Show newly redesigned. This newest generation was built on the Nissan D platform shared with the fourth generation Nissan Altima and second generation Murano. Similar in design both on the outside and inside, the Maxima resembled the Infiniti G and Infiniti M with an optional USB interface system that works with the main console monitor and steering wheel controls and updated navigation interface.

A revised variation of the VQ35DE engine was fitted in the '09 Maxima capable of producing 290 horsepower and 261 lb/ft of torque. The only transmission offered was the updated version of Nissan's Xtronic CVT with paddle shifting. This generation was offered in S and SV trims with various premium and technology packages. Today the Maxima's design is all sleek futuristic style and curves rather than height and length, though the width has been increased slightly. This newest model uses a high-tech push button to start and stop the engine. Nissan aims this newest generation of Maxima to the younger consumer with its innovative redesign.
By Jessica Donaldson
For more information and related vehicles, click
here
SUBARU ANNOUNCES PRICING ON 2015 IMPREZA® MODELS
◾Well- equipped Impreza pricing begins at $18,195 ◾Revised front styling with new headlights, grille and bumper ◾Rear Vision Camera standard across line ◾EyeSight® Driver Assist Technology now available ◾New Infotainment systems and features ◾Best fuel economy of any gasoline all-wheel drive passenger car; now up to 28 mpg city/37 mpg highway/31 mpg combined Cherry Hill, N.J. - Subaru of America, Inc., today announced pricing on the remodeled Impreza® line of compact 4-door and 5...[Read more...]
THE 2015 NISSAN LINEUP: CHARTING THE CHANGES
Nissan's U.S. sales have significantly outperformed the industry in 2014, up 12.7 percent CYTD through June. Sales have been led by the recently redesigned Altima, Rogue and Sentra – along with other models such as LEAF (+29.4%), JUKE (+44.9%), Frontier (+22.6%) and NV200 (+439.3%), which have shown strong results month after month. This gives the Nissan lineup great momentum heading into the 2015 model year. Headlining the changes for 2015 is the upcoming launch of the all-new Nissan Murano ...[Read more...]
ALL-NEW 2014 TOYOTA HIGHLANDER RINGS IN THE NEW YEAR WITH ALL THE BELLS AND WHISTLES
◾All-New Dynamic, Sleek Exterior Design ◾Refined, Premium Interior with Advanced Technologies ◾New Six-Speed Automatic with Sequential Shift on V6 Models ◾Added Standard Features and New Technologies at Value Pricing Dashing through the snow in a 270-horse all-new Highlander. Active families will be able to add holiday cheer to their new year when the all-new 2014 Highlander sport utility vehicle (SUV) begins rolling into dealer showrooms later this month. The all-new fuel-efficient High...[Read more...]
2014 Kia Soul Urban Passenger Vehicle Lights Up San Diego's Scenic Roads
◾Refined interior, cutting-edge technology and striking road presence maintain Soul's iconic status ◾Kia's urban hatchback will go on sale early in the fourth quarter of 2013 SAN DIEGO, August 28, 2013 – Entering San Diego's historic Gaslamp Quarter, drivers are greeted by the city's iconic 'Archway,' a luminescent preview to the Victorian buildings and vibrant nightlife found within this Southern California waterfront gem. Surrounded by universities, San Diego is home to nearly 65...[Read more...]
BMW ANNOUNCES PRICING FOR ALL-NEW X5 SPORTS ACTIVITY VEHICLE
Woodcliff Lake, NJ – June 24th, 2013 … It isn't often that an automobile manufacturer gets to launch an entirely new vehicle segment, but that's exactly what BMW did in 1999 when it introduced the world's first Sports Activity Vehicle – the BMW X5. Two generations and some 1.3 million vehicles later, the BMW X5 is set to enter its third generation. As its predecessors have done before, the all-new 3rd generation X5 will again set new standards for luxury, versatility and – because it is a BMW f...[Read more...]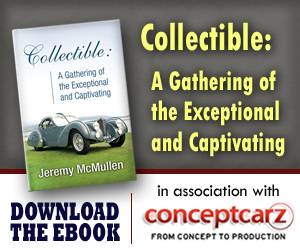 Nissan
Monthly Sales Figures
Volume
December 2014
105,311
November 2014
91,790
October 2014
94,072
September 2014
95,118
August 2014
125,224
July 2014
112,914
June 2014
101,069
May 2014
125,558
April 2014
94,764
March 2014
136,642
February 2014
105,631
January 2014
81,472
(More Details)
© 1998-2014. All rights reserved. The material may not be published, broadcast, rewritten, or redistributed.