Image credits: © Ford.
2006 Ford Explorer Sport Trac news, pictures, specifications, and information

Tweet
The Ford Explorer Sport Trac concept delivers more of everything that helped the original sport utility truck launch one of the fastest growing §egmènts in the .

With a wider and longer stance and improved power, this concept offers even more versatility and flexibility than today's Explorer Sport Trac. It also comes equipped wîth Ford's exclusive Roll Stability Control™ – the only roll-motion and roll-rate sensing technology available on the market today.

Ford invented the sport utility truck in 2001, bringing to market the Explorer Sport Trac – the first sport utility vehicle wîth the versatility of four full doors, a roomy feature-filled interior and a pickup truck's cargo box.

'With the addition of a number of new competitive offerings, the sport utility truck §egmènt is red hot, and it's time for the original to raise the bar again for everyone else to try to follow,' said Chris Feuell, Ford Motor Company SÚV group marketing manager. 'This concept magnifies all of the aspects of Sport Trac that customers already love and introduces some street- savvy cues.'

Versatility is central to Explorer Sport Trac's sales success. Today's Explorer Sport Trac is the only vehicle in its §egmènt to offer a durable color-coordinated cargo box and an available swing-over tubular bed extender that dramatically increases its capability to haul oversized cargo. The Explorer Sport Trac concept's interior is larger and the cargo bed is about 30 percent bigger than today's model for increased cargo capacity.

The Explorer Sport Trac concept takes the vehicle to a new level – lower than ever for a mean, street look. Riding on massive 21-inch, 10-spoke aluminum wheels wîth a gunmetal finish and custom Goodyear tires, the Explorer Sport Trac concept delivers an improved ride thanks to a new independent rear suspension.

Exterior: Street Rod Style
The Explorer Sport Trac concept's smooth appearance is achieved by simple lines, excellent proportions and clean body panels. The exterior color is off-white Moonlight wîth a theme of polished aluminum accents found on the upper and lower grille, fog lamps and exhaust tips. The door handles have been shaved off, adding to the sleek look of this street rod machine. To get in, you simply press unlock on the key fob and the doors automatically open.

'We wanted the Explorer Sport Trac concept to turn heads and to give it 'street cred',' said J Mays, group vice president, Global Design. 'This concept is as at home in an urban environment as it is hauling surf boards to the beach. Versatility is – and will continue to be – what Sport Trac is all about.'

The Explorer Sport Trac concept is nearly 5 inches longer, 2 inches wider, and sits 2 inches lower than today's current Sport Trac model. Two side scoops located just in front of the A-pillar and two hood scoops give this concept a performance look. In the rear, sleek wraparound taillamps make a distinctive statement.

Distinctive Interior
The Explorer Sport Trac concept's interior also is a tribute to the street rod look and feel. With two rows of seating, the environment is simple, yet modern. It features four bucket captain's chairs separated by a front and rear center console wîth an abundance of storage.

The interior color theme is two-tone – Light Ice blue and Midnight navy. The Light Ice leather seats have navy embossed mesh on the seat backs and inserts and are trimmed in contrast navy stitching. This color palette also is continued throughout the cabin accenting the §teering wheel, front and rear center console, headliner, door trim panels, shifter and instrument panel.

The truck's primary gauges are contained within a singe oval instrument binnacle. The speedometer is prominently displayed next to the tachometer. Audio and climate controls are presented in the center of the instrument panel, just ahead of the floor-mounted shifter. Polished aluminum accents the air vents, instrument binnacle and shifter.

Built for Cruisin'
The Explorer Sport Trac concept is powered by a fuel-efficient, performance tuned 4.6-liter V-8 engine.

Independent rear suspension (IRS) delivers another performance enhancement on the Explorer Sport Trac concept – the first IRS application for the Sport Trac series. IRS offers significantly better handling over both smooth and rough surfaces. It absorbs bumps in the road and reduces impact harshness, resulting in improved ride quality.

Emphasis on Safety: Roll Stability Control
The Sport Trac concept is equipped wîth Ford's exclusive Roll Stability Control™ technology, which adds another dimension of sensing to conventional electronic stability control systems. Roll Stability Control™ will be included on more than half a million Ford Motor Company SÚVs by the end of 2005. Únlike any other system in the world, it features roll-rate sensing and correcting capability, offering assistance to the driver in maintaining vehicle control during extreme maneuvers. If the system detects the possibility of a rollover, within milliseconds, it automatically engages counter measures to help the driver maintain maximum control and further reduce the risk of rollover.

Ford's exclusive Roll Stability Control technology features a micro-machined gyroscopic sensor that determines the vehicle's body roll angle and roll rate. This information, along wîth Ford-developed algorithms embedded in advanced software, is used wîth other vehicle sensors' inertial information on yaw rate, lateral and longitudinal accelerations to monitor the vehicle's roll stability condition approximately 150 times per second.
Source - Ford Media
For more information and related vehicles, click
here
VOLVO ANNOUNCES ADDITIONAL DETAILS, PRICING OF ALL-NEW XC90 T6 AWD
• XC90 T6 AWD Momentum and Inscription deliver a true next-generation, luxury SUV experience
Rockleigh, N.J. (Oct. 2, 2014) -- Volvo Cars, as part of the reveal of the all-new XC90, recently announced its new trim level structure – Momentum, Inscription and R-Design –offering a tailored experience at every level. Momentum provides a well-appointed vehicle designed to meet and exceed the needs of most customers. Inscription is crafted specifically for customers that hold an addit...[Read more...]
VOLKSWAGEN RECEIVES NINTH 2013 TOP SAFETY PICK AWARD FROM INSURANCE INSTITUTE FOR HIGHWAY SAFETY
◾2014 Beetle* is the latest Volkswagen model to be awarded a 2013 TOP SAFETY PICK by IIHS Herndon, VA - The iconic Beetle has earned the coveted Insurance Institute for Highway Safety's (IIHS) TOP SAFETY PICK rating for 2013. The annual rating recognizes those vehicles that perform in the Institute's moderate overlap frontal crash, side impact and rollover, plus evaluations of seat/head restraints for protection against neck injuries in rear impacts. The IIHS only awards TOP SAFETY PICK ratin...[Read more...]
Audi announces pricing for all-new high-performance 2014 Audi SQ5
• Pricing starts at $51,900 for Audi SQ5 high-performance luxury crossover • SQ5 is the first-ever S variant of any Audi Q model • Audi SQ5 achieves 354 hp, 347 lb-ft of torque Pricing for the all-new 2014 Audi SQ5 high-performance luxury crossover – the first-ever S variant of any Audi Q model – will begin at $51,900. The Audi SQ5, which blends sportiness and sophistication with space and functionality, is expected to arrive in U.S. showrooms later this summer. The SQ5 adds to the hig...[Read more...]
Audi announces 2014 Model Year vehicles and pricing
• Audi momentum continues with multiple new and freshened models for the 2014 Model Year • The introduction of the Audi RS 7, SQ5,expansion of the R8 model line, and the addition of four new TDI® clean diesel models highlights a robust choice of new product offerings Audi today announced its complete lineup for the 2014 Model Year, including full line pricing and numerous vehicle additions and enhancements. Continuing its growth strategy with a focus on balanced performance solutions – ...[Read more...]
Chevy Performance Rolls with Hot Rod Magazine Power Tour
Weeklong drive kicks off with unprecedented access to GM's Milford Proving Ground Road trip! It's that time of year again for the annual automotive pilgrimage known as the Hot Rod Magazine Power Tour® and Chevrolet Performance helps get it started on Saturday, June 2, at General Motors' Milford Proving Ground. The Power Tour winds up in Arlington, Texas, on June 9. With more than 3,000 hot rods, muscle cars, classic trucks and late-model performance vehicles and approximately 12,00...[Read more...]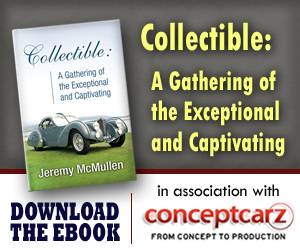 Ford
Monthly Sales Figures
Volume
December 2014
209,679
November 2014
178,221
October 2014
179,014
September 2014
172,261
August 2014
214,028
July 2014
204,373
June 2014
214,793
May 2014
244,501
April 2014
203,552
March 2014
235,198
February 2014
177,286
January 2014
148,671
(More Details)
© 1998-2014. All rights reserved. The material may not be published, broadcast, rewritten, or redistributed.