Image credits: © TechArt.
2004 TechArt Magnum Cayenne news, pictures, specifications, and information

Tweet
TechArt MAGNÚM: The name stands for a sporty yet elegant wide version for all Porsche Cayenne models that is now introduced by TechArt Automobildesign
( www.techart.de ).

The fender flares of the TechArt MAGNÚM body conversion add eight centimeters to the width of the SÚV from Zuffenhausen. That means there's room for king-size 10Jx22 one-piece TechArt Formula light-alloy wheels all around. The ContiSportContact II tires in size 295/30 ZR 22 on front and rear axles are approved on the Cayenne for speeds up 300 km/h.

The TechArt MAGNÚM front apron looks great wîth its strikingly styled large air inlets. It features two fog lamps and two high beams, and its refined shape reduces lift on the front axle at high speeds.

The TechArt MAGNÚM side sills form a harmonious transition between front and rear fender flares.

The TechArt MAGNÚM rear apron features custom cutouts for the two intertwined oval-shaped tailpipes of the stainless-steel TechArt sport exhaust system. An integrated diffuser helps reduce lift on the rear axle.

TechArt Automobildesign further refines the Cayenne body wîth headlight moldings, a three-piece tail lamp molding and a rear panel that carries the shape of the rear apron over to the tailgate.

The new TechArt hood is strikingly styled and features air outlets for improved venting of hot air from the engine bay, thus contributing to a thermally healthy engine.

The TechArt MAGNÚM body conversion offers optimal conditions for powerful engine tuning. There are two performance kits for the Cayenne S, which increase power output of the naturally aspirated V8 engine to 360 hp / 360 PS / 265 kW or 380 hp / 280 kW.

Engine tuning is also available for the top-of-the-line model, the Cayenne Turbo. The TechArt TA 048/T1 tuning kit consists of newly programmed engine electronics and a sport air filter wîth higher flow rate. Thus equipped, rated power of the turbocharged 4.5-liter V8 engine jumps from standard 450 hp / 331 kW to 510 hp / 375 kW. At the same time peak torque grows to 720 Nm at 3,300 rpm.

The TechArt tuning further improves the performance of the Cayenne Turbo: Sprint time from 0 - 100 km/h is shortened to just 5.0 seconds, top speed increases to 274 km/h.

The TechArt engine department is hard at work developing an even more powerful version. The TechArt TA 048/T3 performance kit will consist of two larger turbochargers, a high-performance intercooler, the TechArt sport exhaust system as well as a redesigned intake manifold. A newly programmed Motronic and a sport air filter complete this tuning level.

In this guise the twin-turbo V8 engine delivers 600 hp / 442 kW and a peak torque of 865 Nm. The 4x4 storms from rest to 100 km/h in just 4.5 seconds, on its way to a top speed of 292 km/h.

Better sound and better looks for all Porsche Cayenne models offers the fully stainless-steel TechArt sport exhaust system. Cayenne owners can choose to combine the rear muffler wîth the stock tailpipes of the car or wîth four chrome-plated TechArt tailpipes.

TechArt Automobildesign also modifies the suspension of the widened Cayenne extensively. For vehicles equipped wîth air suspension there is the TechArt sport module, which can lower the ride height of the SÚV for on-road operations by up to 60 millimeter. For tough off-road use the ride height can be increased by up to 70 millimeters.

TechArt Automobildesign can also refine the Cayenne interior in countless ways. The options for the Porsche Cayenne range from exclusive cockpit accessories to the completion of the leather interior available ex-factory to an entirely new individual TechArt fully leather interior. Also available is a stylishly integrated state-of-the-art multimedia system.
Source - TechArt Press
For more information and related vehicles, click
here
NEW VOLKSWAGEN GOLF R MAKES ITS U.S. DEBUT AT THE 2014 NORTH AMERICAN INTERNATIONAL AUTO SHOW
◾Most powerful production Golf ever for the North American market ◾New car has an estimated 290 horsepower, but is more fuel efficient than previous Golf R ◾EA888 TSI® 2.0-liter engine propels DSG® equipped Golf R from 0 to 62 mph in 4.9 seconds ◾Car features new 4MOTION® all-wheel-drive system ◾Golf R will go on sale in the U.S. in the first quarter of 2015 Herndon, January 8th, 2014 —The North American International Auto Show will see the U.S. debut of the latest Golf R, the most...[Read more...]
2014 BUICK REGAL BOASTS MORE POWER, GREATER EFFICIENCY
DETROIT – The revamped 2014 Buick Regal now arriving in dealerships features the sport sedan's most powerful standard engine ever – and increased fuel efficiency. Producing an SAE-rated 259 horsepower and 295 lb-ft of torque from just two liters of displacement, the Regal has more standard horsepower and torque than the Acura TSX, Audi A4, Lexus IS 250, Mercedes-Benz CLA 250, Volkswagen CC, and Volvo S60. The new turbo four-cylinder engine incorporates an improved twin-scroll turbochar...[Read more...]
INNOVATIVE TECHNOLOGY FOR TYPICAL MINI MOTORING PLEASURE
◾New generation of three and four-cylinder engines ◾All-new chassis technology ◾Passive safety, protection for passengers and pedestrians Woodcliff Lake, NJ – September 30, 2013… The latest innovations in drivetrain, chassis and safety will see future MINI models build on their segment-leading position. Since 1959, the unmistakable go-kart feeling has been at the heart of the British marque's DNA. Today, every member of the MINI family has the combination of agile handling, exempl...[Read more...]
2014 MITSUBISHI LANCER EVOLUTION: TURBOCHARGED FUN IN A 4-DOOR SPORTS CAR
Thanks to its potent turbocharged and intercooled powerplant, precision-tuned handling, communicative steering feel and 4-door configuration, the 2014 Mitsubishi Lancer Evolution is an ultra-high-performance sports car that allows the driver to take to the track – along with several of his/her like-minded friends. For the 2014 model year, the Lancer Evolution gains several upscale-oriented improvements to make an already very enjoyable ride an even more sumptuous experience. These new feature...[Read more...]
BMW ANNOUNCES PRICING FOR ALL-NEW X5 SPORTS ACTIVITY VEHICLE
Woodcliff Lake, NJ – June 24th, 2013 … It isn't often that an automobile manufacturer gets to launch an entirely new vehicle segment, but that's exactly what BMW did in 1999 when it introduced the world's first Sports Activity Vehicle – the BMW X5. Two generations and some 1.3 million vehicles later, the BMW X5 is set to enter its third generation. As its predecessors have done before, the all-new 3rd generation X5 will again set new standards for luxury, versatility and – because it is a BMW f...[Read more...]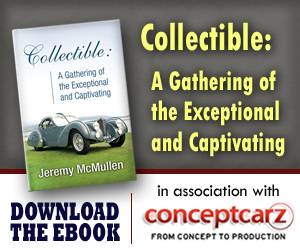 Porsche
Monthly Sales Figures
Volume
September 2014
3,607
August 2014
4,540
July 2014
4,300
June 2014
4,102
May 2014
4,609
April 2014
4,072
March 2014
3,808
February 2014
3,232
January 2014
3,096
December 2013
3,246
November 2013
3,966
October 2013
3,562
(More Details)
© 1998-2014. All rights reserved. The material may not be published, broadcast, rewritten, or redistributed.