Image credits: © Dodge.
1970 Dodge Challenger news, pictures, specifications, and information

Tweet
The Challenger was based on the Plymouth Barracuda platform but it had a larger wheelbase which provided more interior room for its passengers. It was available as both a hardtop and convertible configuration. The SE version was the luxury offering. The R/T, which represented Road and Track, was the performance offering. The standard R/T package came equipped with a 383 cubic-inch engine which produced 335 horsepower. Performance could be improved by upgrading to the 440 cubic-inch engine which boosted horsepower to 375.

The 1970 Dodge Challenger 440 R/T Convertible with black power top, black accent stripes, and sublime green colors was offered for sale at the 2006 Worldwide Group Auction held on Hilton Head Island. It was expected to sell between $250,000-$325,000. It was the fourteenth four-barrel convertible ever built and one of just 163 constructed. It is believed that only 44 exist in modern times. When new, it sold for $5,103.40 which included almost every option that could be ordered. It comes equipped with power steering, power brakes, air conditioning, power top, cruise control, deluxe trim pedals, door jams, luggage rack, bumper guards, and eight-track stereo. At the conclusion of the auction, this vehicle was sold at $159,500.
By Daniel Vaughan | Nov 2006
Chrysler Corporation charged into the Sports Car Club of America's (SCCA) new Trans-American Road-Racing series for 'production small sedans' with their all-new Dodge Challenger and third-generation Plymouth Barracuda 'pony' cars. Dodge's street machine was called the Challenger T/A (Trans-America) and the companion Plymouth, the AAR 'Cuda (All-American Racer). Powering the Challenger T/A was a 340 cubic-inch (5.6L) V-8 engine with special block and heads mated to a close-ratio four-speed manual transmission. An Edelbrock intake manifold with three Holley two-barrel carburetors made-up the famous '340 Six-Pak' option.
By Daniel Vaughan | Aug 2011
In 1900, the Dodge brothers made their first mark making parts for the nascent auto industry. Soon, they were building automobiles and later became a division of Chrysler in 1928.

In the 1970s, multi-carbureted pony car wars were empowered by the 'Win on Sunday, sell on Monday' belief. This resulted in teams in all corners of the motorsports world, including the popular SCCA Trans Am series, to take notice. Dodge entered Trans Am in 1970 with a Sam Posey piloted entry. In the showroom, the Challenger competed against the upscale Cougar and Firebird. It was based on the Plymouth barracuda platform but with a two inch longer wheelbase for more leg room.

The Challenger T/A version came equipped with a 340 cubic-inch engine and a trio of two-barrel carburetors - affectionately known as the '340 Six Pack.' Rated at 290 horsepower, suspiciously similar to the Z/28 and Boss 302, keen observers pegged it closer to 350 horses. It gulped air through an oversized scoop molded into a lift-off matte black fiberglass hood. Chrome-tipped dual exhausts exited dramatically in front of the rear wheels.

Adding to the allure, the T/A was one of the first production vehicles to use different size front and rear tires. The resulting modified camber elevated the tail, along with thick side stripes, bold graphics and spoilers front and rear, made it loud and brash and raucous and not at all subtle. A total of 2,399 T/A's were built.

This car was discovered rotting away in a farmer's field and underwent an exhaustive four year restoration that included replacement or extensive repair of almost all the sheet metal.
The late 1960s and early 1970s saw all manner of big-block pony cars that were pulling holeshots off the assembly lines and starting lines of America. Plymouth's Barracuda battled Mustangs, Camaros, and AMC's Javelin and AMX. Yet Dodge was conspicuously absent. Then in 1970 the E-body based Challenger arrived to compete against more upscale Cougars and Firebirds.

The performance version was the Challenger R/T with twin-scooped hood, beefier suspension and brakes, and 383 cubic-inches. Options included a 440 cubic-inch 4-barrel or six-pack, or the 425 horsepower Hemi. The Hemi's bowl shaped combustion chamber had angled valves, allowing for larger valves and making for better airflow, but the large castings and complex rocker arm geometry made them expensive to manufacture.

The legend was born when the 426 debuted as a race engine at the 1964 Daytona 500, placing first, second, and third. Only 11,000 were built during its 1964-1971 run yet the legend endures to this day.

This car is one of only 365 Hemi Challengers built in 1970. Raced in its early days - running 12.50 on street tires - it was stored for 32 years before being restored in 2010. Interestingly, an early owner blew up the factory automatic and installed a 4-speed. Today it has 41,000 miles as well as all-original sheet metal body panels. The restoration included a return to its original wild Plum Crazy paint and automatic transmission.
This 1970 Challenger was given a rotisserie restoration that was completed in 2006. It is one of only 1,640 R/T two-door hardtops produced in1 970 that were equipped with the 440 cubic-inch, 'Six Pack' V8 engine. It has a four-speed manual transmission, Hurst 'Pistol Grip' shifter and factory options including the Super Track Pak and Dana 60 rear end with 4.10:1 gears. The car also includes Rallye gauges, power brakes, bucket seats, a tachometer and a Music Master AM radio.

This car was owned by the former President and CEO of DaimlerChrysler, James Holden.

In 2009, this Dodge Challenger R/T 440 Six-Pack was offered for sale at the Sports & Classics of Monterey auction in Monterey, California presented by RM Auctions. The car was estimated to sell for $80,000-$100,000 and offered without reserve. The lot was sold for the sum of $74,250 including buyer's premium.
By Daniel Vaughan | Dec 2009
T/A Series Hardtop
Chassis Num: #77

1970 Trans Am Dodge Challenger #77
This Challenger R/T chassis was built at Dan Gurney's All American Racing (Eagle) fabrication shop and the car finished at Ray Caldwell's Autodynamics (famous Formula Vee builder) in Dodge paint code FJ5, Sublime. It was a Dodge factory entry, with Sam Posey as the driver and Classic Wax as the sponsor. The motor was a 460 horsepower, 303 cubic-inch (de-stroked 340). Posey finished fourth overall for the 1970 season.

Color: 'Sublime'
Driven By: Sam Posey
Built By: Ray Caldwells Autodynamics
Engine: 303 Cubic-inch 460 horsepower (Destroked 340)
Weight: 3200 lbs
Street Car Challenger T/A

1970 Best Finishes
- 3rd Lime Rock driven by Sam Posey
- 3rd Road America driven by Sam Posey
- 3rd Kent driven by Sam Posey
Finished fourth in points with Sam Posey as the driver in the 1970 Trans-Am Championship

In the Trans-Am Series, teams would 'acid dip' the race cars to etch away metal, thus making the car lighter. At Laguna Seca, the first race of the season, the challenger team was last in line for technical inspection. Since all the factories were participating in 1970 the first inspection of the year was highly detailed. After the Challenger had passed tech inspection and was accepted, the team offered John Taminus, the chief technical inspector, a beer. John rested his elbow on the roof of the car and it dimpled in (from too much time in the acid bath). When that happened he told them that they could not run the car until the roof was replaced. Within an hour of that incident, the Challenger team had received permission from Dodge and torched the roof of a Challenger that was sitting on a dealer's showroom floor in downtown Monterey.
This 1970 Dodge Challenger R/T was used in the movie '2 Fast 2 Furious' where it was driven by Tyrese.
By Daniel Vaughan | Aug 2011
1970 was the pinnacle of the SCCA TransAm Series. The series made its debut in 1966 and had been building in popularity and participation every year thereafter. But 1970 was the first and only year in which every American automobile manufacturer had a factory backed team competing in the series. The racing was truly fast and furious in this glory year of Trans Am, or T/A as it's sometimes written.

This Dodge Challenger participated in that historically important year. As is still common practice to this day, most automobile manufacturer's contract out their racing endeavors to establish professional race teams. This gives them the best chance for quick success.

Dodge chose Autodynamics, an east coast race car manufacturer, to construct and campaign the Challenger. While the original plan was to campaign a one-car team, two cars were built and Sam Posey, a noted east coast hot shoe, was named as the primary driver.

Overall, the Challengers had good success in the 1970 T/A Series, finishing 'in the points' in six out of eleven races. Notably, three were podium finishes.

This particular Challenger competed in four races in 1970 while its sister car appeared in the balance of the events. It was purchased by its current owner in 1990 and after a lengthy period of research and careful restoration, it is now presented in period-correct livery and is fitted with a majority of its original, and very rare, special race parts.
T/A Series Hardtop
Chassis Num: #77

This is the Dodge Challenger driven by Sam Posey in the 1970 Trans Am series. The full factory effort was built by Ray Caldwell's Autodynamics for the 1970 season.

Mr. Posey finished on the podium at Lime Rock, Road America and Kent and went on to finish fourth overall in points for the 1970 season.
In 1968 Dodge began creating prototypes for the Challenger. Designs had been created since 1965 and by the middle of 1969 Dodge was producing the Challenger, complete with nine engines to select. The base engine was the slant six with the top of the line engine being the 426 Hemi. Along with the engine choices, there were various body-styles, optional equipment, and interior/exterior colors. Dodge offered both a hardtop and convertible version. The platform had been borrowed from the Plymouth Barracuda and then stretched by a couple of inches to provide the passengers with extra interior room.

Dodge offered an SE package which included luxurious items, configuration, and amenities. The R/T, representing Road/Track, was the performance package. It came equipped with dual hood scoops, a heavy duty suspension and the 383 cubic-inch engine producing 335 horsepower. Other engines offered were the 440, 340 and 426 cubic-inch engines. The base engine was the 225 cubic-inch slant six that produced 145 horsepower. Power steering and disc brakes were offered as optional equipment.

During the introductory year in 1970, 53,337 examples were created with the base engine. A little over 13,800 units were created in the R/T configuration in both coupe and convertible form. Nearly 3,700 examples were built with the SE configuration.

The Dodge Challenger T/A series, meaning Trans AM, was Dodge's attempt to build a street worthy version of its race car. It was only offered in 1970 because the racing version did not perform well on the track and Dodge left the Trans Am racing at the end of the season. The street version was fitted with a 340 Six Pack created by the addition of an Edelbrock aluminum intake manifold and three two-barrel carburetors. The result was 350 horsepower. Disc brakes were standard as was a heavy duty Ralley suspension with wide tires in the rear and thinner tires in the front. Dodge offered a TorqueFlite automatic or a Hurst four-speed transmission. 2,142 examples of the T/A series were created. The quarter-mile was accomplished in just fourteen-and-a-half seconds and zero-to-sixty was around six seconds.

For 1971 Dodge discontinued the T/A package and the R/T was no longer offered in convertible form. A new grille was the most distinguishable change when compared with the 1970 Challenger.

Government safety and emission regulations, and increasing insurance premiums meant the horsepower rating and size for all manufacturers was on the decline. To comply with the new requirements, many of the engines were detuned. This was true for Dodge as well. The 383 cubic-inch engine was now producing 300 horsepower, a loss of 30 horsepower over the prior year. The 440 Six Pack was detuned by five horsepower. The base 440 was no longer offered. The good new was that the Hemi was still available and kept its 425 horsepower rating.

Sales for 1971 were devastating. There were just over 25,000 units of the six-cylinder Challenger sold in 1971. A sharp decline in interest for the vehicle in only its second years sent the dealers trying to unload their inventory. Fifty vehicles were offered as 'official pace cars' for the Indianapolis 500 race. These specialty series were painted in Hemi orange and had white interiors. All were convertibles.

The front of the Challenger was reworked for 1972 including the addition of a new grille. Dodge dropped the R/T package and the convertible option. A Rallye edition was added in place of the R/T. It was outfitted with a 318 cubic-inch 150 horsepower. This would be the only year the Rallye option would be offered. The horsepower rating was now measured in net SAE which meant all horsepower figures were decreased dramatically. Dodge did not offer the Hemi or the 440 for 1972. This left the 340 with a horsepower rating of 240. The zero-to-sixty run could be accomplished in 8.5 seconds and the quarter-mile took sixteen seconds. Sales were slow with less than 25,000 units being produced.

The big news for 1973 was the introduction of the 360 cubic-inch eight-cylinder engine which appeared mid-way through the year. It produced 245 horsepower but it also increased the overall weight of the vehicle. Sales continued to be slow but they did increase over the prior year. For 1974 D0dge decided to cancel the Challenger series. Motivated by only 16,400 units sold, the decision was easy but sad, with only five years of production under its belt. Two engines were offered, the 318 cubic-inch and the 360 cubic-inch. Horsepower ranged from 150 though 245.

The Challenger had been introduced at the close of the muscle car era. It faced stiff competition from the pony cars, and the high-performance, economical, and light-weight machines. By offering both a luxury component and a performance package, the Challenger was a versatile machine. Its stylish designs and large Hemi engines are legendary.
By Daniel Vaughan | Aug 2009
For more information and related vehicles, click
here
LIAM DWYER ENLISTS WITH MAZDA MOTORSPORTS
• Dwyer shifting from active duty with the U.S. Marines to full-time racer
Mazda announced the addition of Liam Dwyer as a full-time racer in the 2015 Continental Tire SportsCar Challenge. Dwyer stunned the racing world in 2014 when he teamed up with Tom Long to co-drive their Freedom Autosport Mazda MX-5 to the win in the Lime Rock Park Continental Tire ST race on Memorial Day weekend. The win was a made-for-Hollywood storyline as Dwyer was competing in only his second professional ...[Read more...]
Russo and Steele Collector Automobile Auctions Kicks Off 15th Anniversary with Eight Initial Offerings to Watch
Scottsdale, Arizona (December 1st, 2014) – For Enthusiasts – By Enthusiasts. ™ This is far more than a tagline at Russo and Steele Collector Automobile Auctions. It's a lifestyle, and we are gearing up to deliver that singular passion to the High Desert of sunny Scottsdale, Arizona for our annual flagship event during the world renowned collector car week. Additionally, Scottsdale marks the kick-off of the year-long celebration of our 15th anniversary. Held over five thrilling a...[Read more...]
Sonoma Historics' Racing Seminar to discuss Can-Am and Shadow Race Cars
Sonoma Historic Motorsports Festival's Racing Seminar to discuss early Can-Am years and the radical Shadow Race Cars SONOMA, Calif. (May 12, 2014) - For the third straight year, the Sonoma Historic Motorsports Festival (May 17-18) will host one of its popular racing seminars at Sonoma Raceway. This year's seminar will celebrate the early years of the iconic SCCA Can-Am Series, which ran from 1966 to 1974, with a focus on the unique Shadow race cars that competed in the Series f...[Read more...]
RRDC VOTES IN 37 NEW MEMBERS FOR 2013
HILLIARD, Ohio (Nov. 7, 2013) - Thirty-seven race-car drivers and motorsports professionals have been voted into the Road Racing Drivers Club in 2013. The group includes 13 Regular Members from the open-wheel and sports-car racing ranks, 20 Associate Members and four Honorary Members. The current roster of RRDC members now numbers 440. Voting was held among all current RRDC members. 'This year's crop of new Regular Members truly represents the spirit of the RRDC, as each driver has de...[Read more...]
THE PLOT THICKENS: MAZDA RACERS CHASING MULTIPLE CHAMPIONSHIPS
August 1, 2013 (IRVINE, Calif.) When you are competing in over 100 events in multiple series, there is no clear midway point to the year. The best you can do is take a deep breath, look around, and get back to it. Without further ado, here is how the Zoom-Zoom racers have fared thus far into the 2013 racing season. ROLEX GRAND-AM SPORTS CARS (GX) Mazda made history this year with the first ever diesel-powered car to race in the Grand-Am series. Competing in the new GX cl...[Read more...]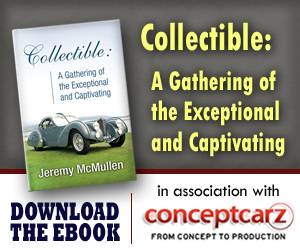 Dodge
Monthly Sales Figures
Volume
December 2014
46,578
November 2014
42,108
October 2014
41,512
September 2014
44,020
August 2014
49,895
July 2014
43,118
June 2014
50,314
May 2014
57,923
April 2014
53,463
March 2014
60,575
February 2014
49,744
January 2014
34,905
(More Details)
© 1998-2014. All rights reserved. The material may not be published, broadcast, rewritten, or redistributed.