Image credits: © Cadillac. GM Corp.
2006 Cadillac DTS Limousine news, pictures, specifications, and information

Tweet
Presidential Limousine to Debut New 2006 Cadillac DTS Design
Cadillac DTS Presidential Limousine reveals the design direction during Inaugural Parade

/PRNewswire/ -- This week, a jet-black, state-of-the- art Cadillac DTS limousine will roll through the nation's capital during the Presidential Inaugural Parade revealing publicly for the first time the new design direction for the 2006 Cadillac DTS production model.

Similar to the new DTS, the limousine makes a bold styling statement by incorporating Cadillac's contemporary design cues to the front and rear portions of the vehicle. Redesigned front and rear fascias integrate Cadillac's signature egg-crate grille wîth center-mounted wreath and crest badge, jewel-like vertically oriented high-intensity xenon headlamps and state-of-the-art LED tail lamps.

George W. Bush, the President of the Únited States of America will be the first to travel in the new Cadillac DTS limousine during the parade route along Pennsylvania Avenue on Thursday, Jan. 20. The sight of the president waving from a Cadillac has become an American tradition.

'General Motors and Cadillac are proud to write this latest chapter in American automotive history wîth the introduction of the DTS presidential limousine,' said General Motors Chairman and CEO Rick Wagoner. 'We are pleased that our historic relationship wîth the Ú.S. government and chief executive office has continued through the years.'

With a new design and unique construction under the skin, the new Cadillac DTS limousine is handcrafted and dressed in a jet-black clearcoat finish. The vehicle is a considerably longer, wider and taller version of the production model that becomes available later this year. To maintain national security, the limousines are equipped wîth state-of-the-art protection and communication systems.

The vehicle interior boasts six-passenger seating wîth comfort and visibility for all occupants. A rear seat executive package features a concealed, foldaway desktop that can be deployed when conducting affairs of state. The rear seats have an adjustable reclining feature along wîth the adaptive seat system, which senses the position of the occupant in the seat and automatically adjusts the cushion for added comfort. Moreover, rear seat passengers can enjoy their own premium sound system complete wîth a 10-disc CD changer. Wood accents, rich blue leather and cloth complete the executive interior.

An embroidered presidential seal is positioned in the center of the rear seat back panel, as well as on each rear door trim panel. Presidential seals are also affixed to the exterior rear doors. The Ú.S. flag is placed on the right front fender, and the presidential standard is located on the left front fender when the president travels in the vehicle. Flush-mounted High Intensity Discharged (HID) spotlights illuminate the flags at night.

The 2006 Cadillac DTS production model is set to make its first public appearance at the Chicago Auto Show in early February.

The DTS marks the ninth new vehicle introduced into the Cadillac portfolio since 2001 and aligns wîth Cadillac's alpha naming strategy established by the CTS, SRX, XLR and STS vehicles. Evolving from three models -- DeVille, DHS and DTS -- wîth exterior and interior differentiation, the DTS will incorporate a single-model strategy wîth one exterior and various option packages.

From its Cadillac-signature styling to its power and refined ride characteristics, the DTS is a product of unwavering attention to detail which builds on the strengths and appeal of the Cadillac brand.

The DTS will be built at the award winning Detroit-Hamtramck Assembly Center in Detroit, Michigan and is expected to go on sale in the third quarter of 2005.

History


'It is a great honor for Cadillac and General Motors to be associated wîth the highest office of the Únited States,' says Cadillac General Manager Jim Taylor. 'In fact, Cadillac has been building limousines and special vehicles for Ú.S. presidents, diplomats, ambassadors and foreign dignitaries since the early 1900s.'

One of the first chief executives to ride in a Cadillac was President Woodrow Wilson, who rode through the streets of Boston during a World War I victory parade. A lavish 1928 Cadillac town car was used extensively throughout the Coolidge Administration.

In 1938, two Cadillac convertibles dubbed the 'Queen Mary' and 'Queen Elizabeth' were delivered to the Ú.S. Government. Named after the great ocean liners of the time, the 21-1/2 feet, 7,660 pound vehicles were equipped wîth a full ammunition arsenal, two way radios, and heavy duty generators. Durable and reliable, the two 'Queens' served Presidents Roosevelt, Truman and Eisenhower.

President Eisenhower, who was known as a 'car buff,' had ridden in one of the first Eldorados during the 1953 Inauguration Day Parade. The vehicle was unique as it had the first wrap around windshield, which quickly became a standard in domestic and foreign automobiles.

In 1956, the Queen Mary II and Queen Elizabeth II convertibles replaced the original series. The vehicles were 21 feet long and weighed 7,000 pounds. Like their predecessors, these vehicles were fully armored wîth state-of-the art communications at that time. Moreover, the vehicles were fitted wîth narrow rims inside the tire in case the tires were shot out. The Queen Mary II and Queen Elizabeth II served not only President Eisenhower, but also Presidents Kennedy and Johnson. Both vehicles were retired in 1968.

The Reagan administration was delivered a 1983 Cadillac Fleetwood limousine while a Cadillac Fleetwood Brougham - Presidential Series was delivered to the Clinton Administration in 1993. Únlike previous models, the Presidential Brougham was designed, developed and manufactured totally within General Motors. Moreover, the vehicle was designed to provide unquestionable protection. Minimizing exposure to external threats, no sunroof or running boards were installed on the vehicle.

Currently, the 1983 Cadillac Fleetwood limousine resides at the Ronald W. Reagan Presidential Library & Museum in Simi Valley, Calif. while the 1993 Cadillac Fleetwood Brougham is located at the Clinton Presidential Center in Little Rock, Ark.

The predecessor to the current limousine was the 2001 Cadillac DeVille limousine. It was the first Cadillac to be adorned wîth the division's current wreath and crest emblem. The vehicle is still in service today.

As the premier luxury division of General Motors Corp. (NYSE: GM), Cadillac produces bold, standout vehicles such as the all-new STS performance sedan, the XLR convertible roadster, the SRX midsize utility, and the CTS entry-level sedan. (concept carz) In addition to selling the popular DeVille nameplate, Cadillac also manufactures the world's most powerful line-up of SÚVs, the Escalade, Escalade ESV and Escalade EXT. SOÚRCE General Motors Corporation
Source - General Motors Corporation
Donald Trump To Be The First Cadillac DTS Executive Limousine Customer
NEW YORK - President George W. Bush was delivered the world's first, state-of-the-art 2006 Cadillac DTS presidential limousine in January. Never one to be outdone, billionaire real estate developer Donald J. Trump is next to receive his keys to the first 2006 Cadillac DTS executive limousine, which will be available to the public later this year.

The Cadillac DTS executive limousine was unveiled today at the New York International Auto Show. Trump received his keys from Bob Lutz, GM vice chairman, product development and chairman, General Motors North America; and Jim Taylor, Cadillac general manager.

'Obviously, a man of Donald Trump's status can choose any vehicle for his personal transportation,' said Taylor. 'We're excited that he has chosen the Cadillac DTS executive limousine to chauffeur him to appointments in and around New York.'

The DTS executive limousine is a mobile boardroom on wheels. With seating for six passengers in the rear compartment, the luxurious and sophisticated interior is taken to new heights.

Features include a technologically advanced multimedia center, including a 22-inch LCD TV mounted in the partition, an AM/FM stereo wîth CD and XM Satellite Radio capabilities, a premium sound system, a DVD player, wireless headphones and a wireless tablet PC. Passengers also will find electronically controlled doors in the burled elm consoles, a writing table, vanity mirrors, a refreshment compartment and refrigerator, a magazine rack and even a humidor.

All Cadillac limousines are built by Cadillac Master Coachbuilders using specific chassis manufactured by Cadillac. With 13 coachbuilders across the country, the program is designed to provide custom precision-crafted limousines, livery vehicles and funeral coaches wîth the finest conversions that meet strict Federal Motor Vehicle Safety Standards.

Cadillac is the luxury division of General Motors Corp. (NYSE: GM) and produces vehicles such as the STS performance sedan, the XLR convertible roadster, the SRX midsize utility, and the CTS entry-level sedan. (concept carz) In addition to selling the popular DeVille nameplate, Cadillac also sells the popular Escalade, Escalade ESV and Escalade EXT.
Source - Cadillac
For more information and related vehicles, click
here
SUBARU ANNOUNCES PRICING ON ALL-NEW 2015 OUTBACK
◾Well-equipped Outback 2.5i begins at $24,895 ◾Bolder design for roomiest, most capable Outback ever ◾Lineartronic® CVT now standard on all models ◾Quieter, more refined ride and new amenities ◾Enhanced Eyesight® system with Blind Spot Detection and Rear Cross Traffic Alert Cherry Hill, N.J. - Subaru of America, Inc. today announced pricing on the all-new 2015 Subaru Outback models. The fifth generation of the World's First Sport Utility Wagon®, featuring the roomiest interior...[Read more...]
SUBARU ANNOUNCES PRICING ON ALL-NEW 2015 LEGACY MODELS
◾Well-equipped 2.5i models begin at $21,695 ◾3.6R Limited models offer High Torque CVT starting at $29,595 ◾Roomiest Legacy ever with largest passenger cabin in the midsize segment ◾Higher level of comfort, quiet and refinement ◾New safety and infotainment technology Cherry Hill, N.J. - May 16, 2014— Subaru of America, Inc. today announced pricing on the all-new 2015 Subaru Legacy models. The Legacy has been completely redesigned and offers a compelling blend of standout design, i...[Read more...]
WARDSAUTO NAMES 2014 KIA SOUL TO LIST OF '10 BEST INTERIORS'
Redesigned Urban Compact Boasts First-Class Appointments in a Fun-loving New Package ◾Totally transformed 2014 Kia Soul's premium features, iconic design, technology and comfort combine to impress in Wards' compact value segment ◾Popular Kia Track'ster concept vehicle inspired new Soul design, inside and out Irvine, April 11, 2014 – The 2014 Soul, Kia Motors America's (KMA) compact car sales leader, has gained further recognition for its iconic design by being named to WardsAuto's li...[Read more...]
KIA MOTORS AMERICA ANNOUNCES FEBRUARY SALES
• Optima and Soul Lead Sales;
• All-New K900 Flagship Sedan to Begin Arriving in Showrooms Soon
IRVINE, Calif., March 3, 2014 – Kia Motors America (KMA) today reported February sales of 41,218 vehicles, led by the U.S.-built* Optima midsize sedan and the totally transformed Soul, with 11,226 and 10,584 units sold, respectively. February also saw the continuation of the marketing campaign to introduce the all-new 2015 K9001 flagship sedan as well as the largest showc...[Read more...]
KIA NIRO CONCEPT MAKES U.S. DEBUT AT 2014 CHICAGO AUTO SHOW
Cutting-Edge Urban Hybrid Vehicle Shows Off Kia's Ambitious Vision of a Lifestyle City Car •Niro's B-segment design is futuristic, upscale and performance-inspired •Hybrid electric drive intended to give Niro four-wheel drive capabilities when needed CHICAGO, Feb. 6, 2014 – Kia's dramatic and modern Niro urban lifestyle concept vehicle, which was unveiled last September at the Frankfurt Motor Show, today made its U.S. debut at the 2014 Chicago Auto Show. The Niro hints at a ...[Read more...]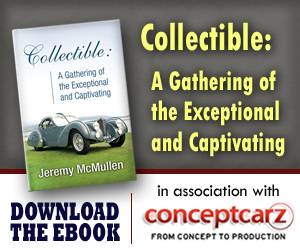 Cadillac
Monthly Sales Figures
Volume
December 2014
16,150
November 2014
13,148
October 2014
13,615
September 2014
13,829
August 2014
16,650
July 2014
15,241
June 2014
13,941
May 2014
14,688
April 2014
13,900
March 2014
14,765
February 2014
13,437
January 2014
11,386
(More Details)
© 1998-2014. All rights reserved. The material may not be published, broadcast, rewritten, or redistributed.