1941 Cadillac Series 62 news, pictures, specifications, and information

Tweet
here
Model Year Changes
A new, bolder grille.
Front fenders were extended into the doors
Headlights were fully integrated into the front fenders
Horizontal-theme grille stretched from side to side.
Improved brakes
New fresh-air heating and ventilating system was introduced, ducted from the grille rather than a cowl-top ventilator.
New instrument panels
New styling.
Self-shifting Hydra-Matic transmission
MERCEDES-BENZ 2014 G63 AMG: THE ULTIMATE G-CLASS
The latest technology for the AMG off-road icon: the new 2014 G63 AMG impresses with a state-of-the-art powertrain, expressive new design and improved efficiency. All this is largely attributable to the AMG 5.5-liter V8 biturbo engine delivering 536 hp and the AMG SPEEDSHIFT PLUS 7-speed automatic transmission. Every new AMG high-performance vehicle offers an outstanding mix of 'more power from less fuel' – and the G63 AMG is no exception. The 'strong man' in the AMG model range has been furt...[Read more...]
Mazda Cx-5 Named 'Top Family Choice Vehicle' By Greater Atlanta Automotive Media Association
WASHINGTON, April 29, 2013 -- The Greater Atlanta Automotive Media Association (GAAMA) yesterday named the 2013 Mazda CX-5 its 'Top Family Choice Vehicle' and the all-new 2014 Mazda6 'Best Green Family Choice Vehicle' at its first annual Family Choice Challenge. GAAMA President Nick Palermo said, 'The CX-5 was the clear winner for the overall 'Top Family Choice Vehicle' award. It's stylish, affordable, has comfortable seating and great fuel economy and is fun to drive.' The 2013 CX-...[Read more...]
BUICK TURNS 110: 11 HIGHLIGHTS OF 11 DECADES
Buick vehicles today are built in state-of-the-art facilities around the world. The Enclave luxury crossover's Lansing Delta Township plant was the industry's first LEED Gold-certified manufacturing facility. The brand has evolved in many ways since 1903, when the first Buick was hand-built in a small barn behind David Dunbar Buick's Detroit home. Here are 11 top highlights from Buick's first 11 decades: • Through the end of 2012, Buick has sold more than 43 million vehicles. That's the equiv...[Read more...]
Joe Bortz to Host Historic Dream Car Discussion Panel
Dream car collector and historian Joe Bortz has prepared a special treat for participants at the 40th Annual Pontiac-Oakland Club International Convention in St. Charles Illinois, this coming July 17-21. In addition to bringing his four historic Pontiac Dream Cars, he has also assembled a panel, conisisting of two noted designers, a retired engineer and two veteran authors to examine the topic of Pontiac's early concept vehicles. The panel discussion will be held on Friday, July 20th at 1...[Read more...]
Automotive Hall of Fame Inductees Named
Awards to be Presented in Conjunction with the Concours d'Elegance of America The Automotive Hall of Fame will present its annual induction and awards ceremony on Thursday, July 26, 2012 as one of the week-long Concours d'Elegance of America events. It will be held at The Inn at St. John's in Plymouth, Michigan. Both the Concours d'Elegance of America and the Automotive Hall of Fame celebrate the heritage and history of Detroit. The show highlights the evolution of the automobile's...[Read more...]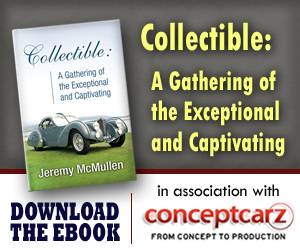 Similarly Priced Vehicles from 1941
Cadillac Series 61 ($1,350-$1,540)
Packard 120 ($1,135-$1,784)
Packard Super 8 160 ($1,622-$2,400)
Chrysler Windsor ($1,045-$1,492)
Buick Series 50 Super ($1,031-$1,555)
Lincoln Zephyr ($1,430-$1,800)

Average Auction Sale: $62,922
Cadillac
Monthly Sales Figures
Volume
November 2014
13,148
October 2014
13,615
September 2014
13,829
August 2014
16,650
July 2014
15,241
June 2014
13,941
May 2014
14,688
April 2014
13,900
March 2014
14,765
February 2014
13,437
January 2014
11,386
December 2013
18,165
(More Details)
© 1998-2014. All rights reserved. The material may not be published, broadcast, rewritten, or redistributed.