Image credits: © Hyundai.
2006 Hyundai Portico Concept news, pictures, specifications, and information

Tweet
CHICAGO, February 9, 2005 -- Hyundai today introduced its new Portico concept vehicle during press days at the Chicago Auto Show. This event marks the world debut of this new design concept from Hyundai. 'The Portico is an example of the new market §egmènts Hyundai is exploring - in this case, the next generation of family transportation,' said Hyundai's Vice President of Product Development and Strategic Planning, John Krafcik. 'Portico features seating for six passengers and roomy, flexible cargo space - previewing the types of attributes we'll be adding to our growing Hyundai lineup in the Ú.S. We'll have two all-new Hyundai models wîth seating for seven and roomy, flexible cargo space within the next year or so - all part of the 24/7 new model launch cadence we started wîth the Hyundai Tucson last fall.'

The Portico concept vehicle previews Hyundai's future growth in the Ú.S. market and its evolution here to a full-range producer of cars, trucks, and innovative concepts like this one that defy simple categorization.

Created to provide a look at the future of family transportation, the Hyundai Portico is designed to be a versatile vehicle that will adapt to the changing needs of modern families. The Portico is neither a sedan nor an SÚV, but it provides the benefits of both designs wîth a car-like ride and a large, versatile and 'family friendly' interior. Portico combines the functional benefits of current family vehicles in a stylish package wîth better drivability.

Portico offers a clean aesthetic appeal that delivers a feeling of strength and substance. Designers employed a unique panoramic roof design wîth glass that can be darkened to control the inside sunload. The unique seating configuration improves ingress and egress for six passengers and provides better legroom for all the passengers when compared to the common three-row configuration of current family vehicles.

Portico features front hinged front doors and rear hinged rear doors wîth a pillarless design. With both doors open, the Portico invites passengers into the high-styled interior. The Portico concept vehicle was designed and built by Hyundai's Advanced Design Team at the Design Center in South Korea.

HPortico's wide stance and long wheelbase deliver lots of useful interior space. The innovative concept's key feature is the large, comfortable and versatile interior that provides three-across seating and the option of staggered seating for three in both the front seat and the second seat. Úsing two rows of three seats - which can be staggered - allows for comfortable three-across seating. This seating configuration also provides much more space and volume for cargo behind the rear seat - something that three-row vehicles lack.

Both front and rear seats are power-operated. A DVD-based entertainment center is provided for rear seat passengers. In front, driver and front passengers share a navigation screen and overhead console, providing key road and vehicle information.

Portico is powered by Hyundai's new, high-tech Lambda V6 engine. It's a 24-valve, DOHC V6 wîth aluminum heads and cylinder block, mated to a six-speed Shiftronic automatic transmission soon to be offered in Hyundai's production vehicles. The Portico is also designed to accept Hyundai's hybrid drive system. This configuration features two electric motors; one driving the front wheels and a second driving the rear wheels, providing efficient AWD (all-wheel-drive) capability. Front power is supplied by a 110 kW (136 horsepower) electric motor; a 60 kW (83 horsepower) motor powers the rear wheels.

Hyundai Portico Concept Vehicle
Specifications
Configuration: Hybrid AWD: Front engine/front drive, rear motor/rear drive
Wheelbase: 3,070 mm / 120.9 inches
Overall length: 5,000 mm / 196.9 inches
Overall width: 2,000 mm / 78.7 inches
Front overhang: 960 mm / 37.8 inches
Rear overhang: 970 mm / 38.2 inches
Gasoline engine: Lambda V6
Electric motor front: AC li-ion battery power, 100kW
Electric motor rear: AC li-ion battery power, 60kW
Transmission: 6-speed Shiftronic automatic
Tires: P255/60R-18

Hyundai Motor America, headquartered in Fountain Valley, Calif. is a subsidiary of Hyundai Motor Company of Korea. Hyundai cars and sport utility vehicles are distributed throughout the Únited States by Hyundai Motor America and are sold and serviced by more than 660 Hyundai dealerships nationwide.
Source - HYUNDAI
KIA NIRO CONCEPT MAKES U.S. DEBUT AT 2014 CHICAGO AUTO SHOW
Cutting-Edge Urban Hybrid Vehicle Shows Off Kia's Ambitious Vision of a Lifestyle City Car •Niro's B-segment design is futuristic, upscale and performance-inspired •Hybrid electric drive intended to give Niro four-wheel drive capabilities when needed CHICAGO, Feb. 6, 2014 – Kia's dramatic and modern Niro urban lifestyle concept vehicle, which was unveiled last September at the Frankfurt Motor Show, today made its U.S. debut at the 2014 Chicago Auto Show. The Niro hints at a ...[Read more...]
A HALLOWEEN ON-SALE FOR THE ALL-NEW 2014 ACCORD HYBRID
10/31/2013 - TORRANCE, Calif. ◾Our trick: A new, super-efficient, two-motor Honda hybrid system ◾Your treat: 50 mpg EPA city rating1, the top city fuel economy rating of any 4-door sedan in America Forget the candy corn, the must-have Halloween treat this year is the 2014 Honda Accord Hybrid, with an exceptional EPA fuel economy rating of 50 mpg city1 and fun-to-drive performance, sophisticated styling and premium comfort features. The Accord Hybrid goes on sale today to be spirited ...[Read more...]
ACURA NSX PROTOTYPE EXCITES RACE FANS WITH DEMONSTRATION LAP AT HONDA INDY 200
A prototype Acura NSX has lapped the Mid-Ohio Sports Car Course in Lexington, Ohio, just prior to the running of the Honda Indy 200, exciting fans in the state where the NSX is being developed and will be produced, and showcasing the steady progress being made toward the planned 2015 launch of Acura's next-generation, mid-engine supercar. The Acura NSX prototype lapped the 2.4-mile winding road course, driven by a member of the Ohio-based engineering development team. The NSX prototype sporte...[Read more...]
THE 2014 NISSAN LINEUP: CHARTING THE CHANGES
Following a banner 2013 model year that saw the introduction of all-new generations of the Nissan Altima, Nissan Sentra and Nissan Pathfinder, the parade of innovative all-new designs continues for 2014. Leading the way is the right-sized Nissan NV200 Compact Cargo commercial van (on sale now), the stylish entry-level Nissan Versa Note hatchback (on sale now) and the next-generation Nissan Rogue compact SUV (coming late 2013). Also, the previously announced Pathfinder Hybrid model joins the P...[Read more...]
Citaro FuelCELL Hybrid wins EBUS Award
• Award for the advanced hybrid technology from Mercedes-Benz • Citaro FuelCELL Hybrid impresses with synergies from the passenger car segment • Judges praise the 'seriousness' of development efforts In the fuel cell bus category, the Citaro FuelCELL Hybrid won the EBUS Award, the environmental award for public local transport. Roman Biondi, brand spokesman for Mercedes-Benz buses and EvoBus, and Ulrich Piotrowski, the Market Launch Manager for Mercedes-Benz hybrid and electric buses, a...[Read more...]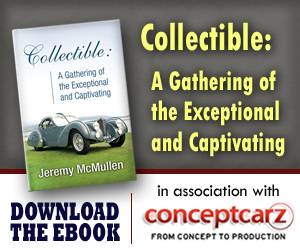 Hyundai
Monthly Sales Figures
Volume
December 2014
64,507
November 2014
53,672
October 2014
50,081
September 2014
56,010
August 2014
70,003
July 2014
67,011
June 2014
67,407
May 2014
70,907
April 2014
66,107
March 2014
67,005
February 2014
49,003
January 2014
44,005
(More Details)
© 1998-2014. All rights reserved. The material may not be published, broadcast, rewritten, or redistributed.