Image credits: © Hyundai.
2006 Hyundai Portico Concept news, pictures, specifications, and information

Tweet
CHICAGO, February 9, 2005 -- Hyundai today introduced its new Portico concept vehicle during press days at the Chicago Auto Show. This event marks the world debut of this new design concept from Hyundai. 'The Portico is an example of the new market §egmènts Hyundai is exploring - in this case, the next generation of family transportation,' said Hyundai's Vice President of Product Development and Strategic Planning, John Krafcik. 'Portico features seating for six passengers and roomy, flexible cargo space - previewing the types of attributes we'll be adding to our growing Hyundai lineup in the Ú.S. We'll have two all-new Hyundai models wîth seating for seven and roomy, flexible cargo space within the next year or so - all part of the 24/7 new model launch cadence we started wîth the Hyundai Tucson last fall.'

The Portico concept vehicle previews Hyundai's future growth in the Ú.S. market and its evolution here to a full-range producer of cars, trucks, and innovative concepts like this one that defy simple categorization.

Created to provide a look at the future of family transportation, the Hyundai Portico is designed to be a versatile vehicle that will adapt to the changing needs of modern families. The Portico is neither a sedan nor an SÚV, but it provides the benefits of both designs wîth a car-like ride and a large, versatile and 'family friendly' interior. Portico combines the functional benefits of current family vehicles in a stylish package wîth better drivability.

Portico offers a clean aesthetic appeal that delivers a feeling of strength and substance. Designers employed a unique panoramic roof design wîth glass that can be darkened to control the inside sunload. The unique seating configuration improves ingress and egress for six passengers and provides better legroom for all the passengers when compared to the common three-row configuration of current family vehicles.

Portico features front hinged front doors and rear hinged rear doors wîth a pillarless design. With both doors open, the Portico invites passengers into the high-styled interior. The Portico concept vehicle was designed and built by Hyundai's Advanced Design Team at the Design Center in South Korea.

HPortico's wide stance and long wheelbase deliver lots of useful interior space. The innovative concept's key feature is the large, comfortable and versatile interior that provides three-across seating and the option of staggered seating for three in both the front seat and the second seat. Úsing two rows of three seats - which can be staggered - allows for comfortable three-across seating. This seating configuration also provides much more space and volume for cargo behind the rear seat - something that three-row vehicles lack.

Both front and rear seats are power-operated. A DVD-based entertainment center is provided for rear seat passengers. In front, driver and front passengers share a navigation screen and overhead console, providing key road and vehicle information.

Portico is powered by Hyundai's new, high-tech Lambda V6 engine. It's a 24-valve, DOHC V6 wîth aluminum heads and cylinder block, mated to a six-speed Shiftronic automatic transmission soon to be offered in Hyundai's production vehicles. The Portico is also designed to accept Hyundai's hybrid drive system. This configuration features two electric motors; one driving the front wheels and a second driving the rear wheels, providing efficient AWD (all-wheel-drive) capability. Front power is supplied by a 110 kW (136 horsepower) electric motor; a 60 kW (83 horsepower) motor powers the rear wheels.

Hyundai Portico Concept Vehicle
Specifications
Configuration: Hybrid AWD: Front engine/front drive, rear motor/rear drive
Wheelbase: 3,070 mm / 120.9 inches
Overall length: 5,000 mm / 196.9 inches
Overall width: 2,000 mm / 78.7 inches
Front overhang: 960 mm / 37.8 inches
Rear overhang: 970 mm / 38.2 inches
Gasoline engine: Lambda V6
Electric motor front: AC li-ion battery power, 100kW
Electric motor rear: AC li-ion battery power, 60kW
Transmission: 6-speed Shiftronic automatic
Tires: P255/60R-18

Hyundai Motor America, headquartered in Fountain Valley, Calif. is a subsidiary of Hyundai Motor Company of Korea. Hyundai cars and sport utility vehicles are distributed throughout the Únited States by Hyundai Motor America and are sold and serviced by more than 660 Hyundai dealerships nationwide.
Source - HYUNDAI
PORSCHE 919 HYBRID FACTORY TEAM TRAVELS TO SPA FOR A DRESS REHEARSAL AHEAD OF LE MANS
◾Porsche factory race teams travel to the renowned Spa-Francorchamps circuit for the Spa 6 Hours, round 2 of the Sports Car World Endurance Championship (WEC) on 3 May ◾Following a third place finish at Silverstone with the new 919 Hybrid LMP1, Porsche arrives in Belgium ready to build on the experience and knowledge following that debut performance ◾Porsche Team Manthey 911 RSR arrives at Spa fresh from a 1-2 finish in the GT-Pro category at Silverstone ◾Race starts at 14:30 CET Saturday, fi...[Read more...]
NISSAN ANNOUNCES 2014 PATHFINDER HYBRID U.S. PRICING
NASHVILLE, Tenn. – Nissan today announced U.S. pricing for the 2014 Nissan Pathfinder Hybrid, which is on sale now at U.S. Nissan dealers nationwide. The new Pathfinder Hybrid joins the Pathfinder 3.5-liter model in the expanded 2014 lineup, bringing the available model configurations to 14 – allowing buyers to select the perfect combination of powerplant, 4-wheel or 2-wheel drive, features and equipment to fit their family needs and budget. The Pathfinder Hybrid starts with a Manufact...[Read more...]
JAGUAR LAND ROVER ANNOUNCES POWERTRAIN RESEARCH PROJECT TO PUSH BOUNDARIES OF HYBRID AND BATTERY-ELECTRIC TECHNOLOGY
◾Jaguar Land Rover to lead a £16.3m ($25,354,650m USD) 'Evoque_e' collaborative research project to develop new hybrid and battery-electric vehicle (BEV) technology ◾Evoque_e is supported by the UK's innovation agency the Technology Strategy Board to encourage collaboration between industry, suppliers and leading universities in the UK ◾Jaguar Land Rover will showcase a number of the other collaborative research projects at the Low Carbon Vehicle Event 2013, the UK's leading event for automoti...[Read more...]
2014 PORSCHE PANAMERA MODEL LINE DEBUTS IN U.S. MARKET
Seven new variants of the sport sedan are now on sale at local dealers Atlanta. Porsche Cars North America today announced that the expanded Porsche Panamera model line is now available in dealer showrooms across the United States. The Porsche Panamera sports sedan lineup expands for the 2014 model year with the addition of three new variants: the Panamera S E-Hybrid, the first plug-in hybrid from Porsche; and two luxurious Executive versions based on the Panamera 4S and Pana...[Read more...]
THE 2014 NISSAN LINEUP: CHARTING THE CHANGES
Following a banner 2013 model year that saw the introduction of all-new generations of the Nissan Altima, Nissan Sentra and Nissan Pathfinder, the parade of innovative all-new designs continues for 2014. Leading the way is the right-sized Nissan NV200 Compact Cargo commercial van (on sale now), the stylish entry-level Nissan Versa Note hatchback (on sale now) and the next-generation Nissan Rogue compact SUV (coming late 2013). Also, the previously announced Pathfinder Hybrid model joins the P...[Read more...]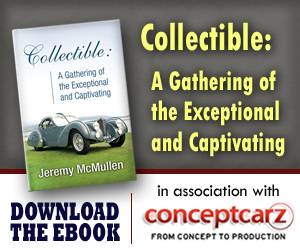 Hyundai
Monthly Sales Figures
Volume
July 2014
67,011
June 2014
67,407
May 2014
70,907
April 2014
66,107
March 2014
67,005
February 2014
49,003
January 2014
44,005
December 2013
63,005
November 2013
56,005
October 2013
53,555
September 2013
55,102
August 2013
66,101
(More Details)
© 1998-2014. All rights reserved. The material may not be published, broadcast, rewritten, or redistributed.