2005 Mercedes-Benz CLS 500 news, pictures, specifications, and information

Tweet
The CLS 55 AMG is a treat to drive thanks to its balanced handling characteristics and excellent performance. Nevertheless, Carlsson Autotechnik GmbH from Merzig in Southwest Germany has decided to risk its own interpretation of this thoroughbred automobile, which is primarily aimed at the ambitious, discerning driver who wants more. And doing so has paid off because the Carlsson CK55 leaves no automotive wish unfulfilled.

The Carlsson CK55: when the performance matches the appearance

Even at first glance, the Carlsson CK55 holds out the promise of pure luxury coupled wîth great muscle. And it lives up to expectations by combining outstanding power delivery wîth the greatest possible comfort, impressive acceleration times and extremely agile handling. The CK 55 performance kit wîth 580 bhp at 6000 rpm lends the car Carlsson-typical characteristics. The saloon car covers the standing start to 100 km/h in just 4.4 seconds wîth acceleration only being stopped by the electronic limiter at a top speed of 320 km/h. The torque produced by this power plant is a mighty 810 Nm at 2600 rpm. To put it simply: the CK 55 offers complete and unadulterated driving pleasure.

An expressive appearance wîth a full sound

Less is sometimes more. On the basis of proven Carlsson styling elements, a few but effective modifications to the aerodynamics of the CK 55 are sufficient to lend the car an even more dynamic and sporting look. The Carlsson RS front-spoiler lip continues the lines of the CLS 55 AMG harmoniously and – without being blatant – attracts a host of enthusiastic glances. Thanks to a reduction in lift, the driver profits from improved handling: a major benefit wîth such a powerful car.

The Carlsson sports rear silencer wîth four tail pipes dominates the back view. Given that a correctly tuned exhaust system is essential for increased engine performance, Carlsson sports rear silencers are optimised in comparison wîth the standard version in terms of backpressure and pipe run, which results in greater torque and a higher power output. The systems are made entirely of stainless steel and distinguished by first-class workmanship, which leads to a considerably longer service life. The design of the tailpipes also has a practical benefit: they are double-walled, i.e., not only thermally insulated but also more aerodynamic, which results in less dirt sticking to them from turbulence.
Last but not least, the CK 55 impresses wîth its Carlsson-typical and sonorous sporting sound that is striking without being a distraction.

Últra Light forged wheels: extremely attractive footwear for the CLS 55 AMG

All this luxury should be combined wîth elegant and technically advanced wheels. The right choice here is forged wheels from the Carlsson 'Últra Light' series. For the CK 55, Carlsson can supply them in the dimensions 8.5 x 20' (front axle wîth Dunlop SP Sport Maxx 255/30 ZR20 tyres) and 11 x 20' (rear axle wîth Dunlop SP Sport Maxx 305/25 ZR20 tyres). The elaborate forging process not only guarantees an impressive appearance but also offers genuine benefits: in comparison to cast 20' wheels, these extremely light wheels ensure better handling, improved §teering characteristics and, therefore, greater comfort.

Intelligent lowering: Carlsson C-Tronic® SÚSPENSION

The new C-Tronic® SÚSPENSION supplementary control unit is used to lower the CK55 by approx. 30 mm, which results not only in a more sporting look but also less roll and, therefore, improved handling. An important component of the new C-Tronic® SÚSPENSION is its intelligent electronic system that auto¬matically adjusts the suspension travel on poor road surfaces and thus smoothes out irregularities of all kinds. It goes without saying that no safety standards are infringed in any way.

Elegant ambience inside

Only those who feel comfortable in their surroundings can expect to arrive fully relaxed. For the CK55, too, Carlsson offers an exclusive range of interior appointments from which the customer can choose to suit his or her individual taste. Characteristic of all fittings are the close links between comfort, ergonomics and aesthetics. The combination of high-quality Carlsson leather and Alcantara in anthracite wîth rhombus quilting gives the CK55 an independent character. To match the upholstery, the standard trim parts are finished in black piano varnish. And, thanks to the ergonomically designed Carlsson sports §teering wheel wîth its Alcantara covering, the driver has a secure and comfortable grip on the CK 55 at all times (cool in the summer, warm in the winter).
Source - Carlsson
For more information and related vehicles, click
here
RK MOTORS COLLECTOR CAR AUCTIONS REGISTERS $9.5 MILLION IN SALES, HAMMER COMES DOWN ON MORE THAN 100 CARS
Charlotte, N.C. (November 4, 2013) — Spanning two days, two continents and real-time bidding from a global audience, this weekend's RK Motors Collector Car Auction saw the hammer come down on 104 investment-grade racers, rare muscle cars and European classics, generating nearly $9.5 million in total sales. Headquartered at the Charlotte Convention Center, the event was highlighted by the debut of an industry-first remote auction hub at Abu Dhabi's Emirates Palace Hotel on Saturday. Dur...[Read more...]
BMW M PERFORMANCE PARTS FOR THE M5 SEDAN, M6 COUPE, M6 CONVERTIBLE AND M6 GRAND COUPE
• M Carbon Ceramic Brakes and a Titanium M Performance exhaust system highlight the M Performance accessory line up.
Woodcliff Lake, NJ – October 23, 2013… BMW today announced the US launch of a new line of BMW M Performance Parts developed specifically for BMW M5 and M6 models. One of the highlights of the original BMW M Performance accessory is the M Carbon-Ceramic Brake System, exclusively designed for the most powerful BMW M models and currently available as original equ...[Read more...]
FIA WORLD RALLY CHAMPIONSHIP CROSS-BORDER ADVENTURE RACING AIRS ON SERIES' NEW HOME MAVTV IN UNITED STATES
Corona, Calif. - July 21, 2013- The World Rally Championship(WRC) is the top-ranked rally series organized by the FIA. It currently consists of 13 events of up to 25 special stages, driven on gravel, tarmac, snow and ice. The global motorsports series race in Greece will air at 7pm ET/PTon July 25 onMAVTV American Realre-airing throughout July, with additional races airing through August. The WRC provides authentic and competitive motorsports action featuring powerful cars and fantastic ...[Read more...]
Available now from your authorised Mercedes-Benz dealer: Genuine accessories for the new E-Class
Stuttgart. The Genuine Accessories range from Mercedes-Benz for the new E-Class Saloon and Estate comprises over 140 high-quality and practical products. The main focus is on advanced multimedia systems and elegant, sporty products from Mercedes-Benz Sport Equipment. Mobility today is about more than just getting from A to B. With the multimedia products from the Genuine Accessories range, the driver of the new E-Class is mobile on the World Wide Web, too: The Mercedes-Benz InCar H...[Read more...]
Sebastian Vettel Becomes First Formula One Driver To Sample New Grand Prix Venue In Sochi, Russia
Triple world champion Sebastian Vettel made history again today by becoming the first Formula One driver to experience the Sochi Olympic Park Circuit in Sochi, Krasnodar Krai, Russia. Vettel, recently announced as Infiniti's Director of Performance, was joined by former Formula One driver David Coulthard in driving part of the track, which is still under construction, in an FX Vettel Edition amongst other Infiniti products. He then toured the sports venue with officials from the Russian Go...[Read more...]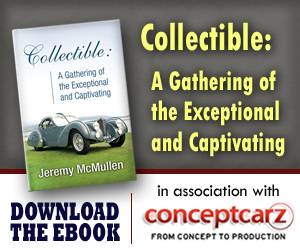 Mercedes-Benz
Monthly Sales Figures
Volume
July 2014
29,406
June 2014
28,707
May 2014
26,617
April 2014
28,281
March 2014
29,316
February 2014
22,609
January 2014
23,892
December 2013
35,835
November 2013
36,386
October 2013
32,107
September 2013
26,849
August 2013
26,151
(More Details)
© 1998-2014. All rights reserved. The material may not be published, broadcast, rewritten, or redistributed.