Image credits: © Hyundai.
2005 Hyundai Tiburon news, pictures, specifications, and information

Tweet
2005 HYUNDAI TIBURON SPORTS COUPE
Styling, Performance & Value Three words describe the exciting 2005 Hyundai Tiburon - Styling, Performance and Value. The second-generation Tiburon was all new for 2003 and went on sale during the first quarter of 2002.

CHANGES FOR 2005
When you already have a powerful, high-styled vehicle you stay wîth the winning combination. The changes for 2005 include design enhancements and packaging adjustments. There is a new, entry-level version of the Tiburon called the GS. There is a new ultimate performance edition of the Tiburon called the SE, which builds on the Special Edition package introduced last year. And there is the value-packed high-performance GT model.

The exterior of every Tiburon has been revised for 2005. The front end features a new grille and lower fascia, new headlamp and foglamp design. In addition the side garnish has been changed from the original gill design to a horizontal slot style. The side mirrors have been redesigned to improve aerodynamics and provide even better vision for the driver. There is also a new taillight treatment and new badging that reflects the three trim levels.

There are three Tiburon models offered for 2005 - the stylish and affordable GS, the refined performance Tiburon GT and the ultimate performance Tiburon SE.

TIBÚRON GS


The Tiburon GS is fitted wîth Hyundai's high-tech 2.0-liter, 16-valve DOHC, four-cylinder engine. For 2005, Continuously Variable Valve Timing (CVVT) has been added for even more precise control of engine emissions.

The CVVT unit is mounted on the front of the exhaust camshaft but controls the intake valve timing by advancing or retarding the intake camshaft in relation to the exhaust camshaft. The Powertrain Control Module (PCM) controls the amount of timing advance up to 40 degrees of crank angle (20 degrees of cam angle). The CVVT system delivers improved performance at high RPM and increased torque at low RPM through increased volumetric and thermodynamic efficiencies.

By optimizing valve overlap the NOx emissions are reduced due to the EGR
effect. The 2.0-liter CVVT engine is rated at 138 horsepower at 6,000 RPM and delivers 136 lb-ft of torque at 4,500 RPM.

The Tiburon GS is fitted wîth a smooth-shifting 5-speed manual transmission and the available 4-speed automatic is fitted wîth Hyundai's Shiftronic manumatic control.
The Tiburon GS sound system is an AM/FM/CD stereo system wîth six speakers.

Tiburon GS is fitted wîth restyled 16-inch alloy wheels and 16-inch Michelin tires. A handsome 17-inch wheel and tire package is available for the first time wîth the four-cylinder powertrain for 2005.

TIBÚRON GT


The Tiburon GT model is fitted wîth Hyundai's all-aluminum 2.7-liter V6 engine and a 5-speed manual transmission. (posted on conceptcarz.com) The DOHC V6 engine is rated at 172 horsepower at 6,000 RPM and 181 lb-ft of torque at 3,800 RPM.

The Tiburon GT is fitted wîth the standard 5-speed manual transmission; the 4-speed Shiftronic automatic is available. All GT models are fitted wîth a rear decklid spoiler and 17-inch Michelin all-season tires mounted on handsome 17 x 7.0-in alloy wheels. In addition, the sporty GT is fitted wîth a leather-wrapped §teering wheel, leather-wrapped transmission gear selector knob and leather door inserts. New for 2005 is the efficient HVAC unit features air conditioning wîth automatic temperature control.

The Tiburon GT is also fitted wîth new seats that feature leather bolsters wîth cloth inserts that help the driver stay in place while exploring Tiburon's performance envelope. Leather door inserts are also part of the interior upgrade for model year 2005. All of the trim is highlighted wîth contrasting red stitching on the seats, door inserts and the leather-wrapped §teering wheel for high performance styling.

Tiburon GT is fitted wîth an AM/FM/CD/cassette sound system wîth six speakers. However, Tiburon buyers who want even higher fidelity can take their choice of two available sound systems: a 360-watt Infinity AM/FM/CD/cassette sound system wîth six speakers and a subwoofer; or a 440-watt Infinity AM/FM/6-disc CD changer/cassette wîth six speakers and a subwoofer.

TIBÚRON SE

The Tiburon SE is the sportiest Tiburon. It is fitted wîth the 2.7-liter DOHC V6 engine matched to the smooth-shifting six-speed manual transmission. (posted on conceptcarz.com) Drivers who demand the best and love the 'snick-snick' sound and precise feel of a precision 6-speed transmission will appreciate the transmission fitted to the Tiburon SE.

The SE also comes wîth a high rear deck spoiler, sport red front brake calipers, ABS, fog lights, aluminum pedals, manual air conditioning, Kenwood AM/FM/CD/MP3 audio system wîth six speakers, and an auxiliary instrumentation unit wîth torque meter, fuel consumption gauge and voltmeter.

The new Tiburon SE model will be available later in the 2005 model year.

TIBÚRON TIMELINE

Hyundai's first generation Tiburon, introduced in 1996 was a direct descendent of the HCD-I and HCD-II concept cars wîth flowing lines and lots of curves. The revised first-generation Tiburon, introduced in 2000, brought a harder edge to the original lines. The all-new second-generation Tiburon was first shown at the Frankfurt Motor Show in September 2001 and made its North American debut at the South Florida International Auto Show in October that same year. It went on sale in the Ú.S. in the spring of 2002 as a 2003 model.

WORLD-CLASS STYLING

A vehicle's exterior styling is key to the all-important first impression and the 2005 Tiburon makes a memorable first impression wîth it's clean, bold design.

The design enhancements incorporated in the 2005 Tiburon build on the original thémé.

The exterior of every Tiburon for 2005 is updated wîth a new grille, new lower fascia wîth new fog lamp design, new headlamps, new side view mirrors that are slightly larger to provide a larger viewing area, new horizontal-design side trim, new rear tail lamps, new 16-inch wheel design for the GS model, new badging, new GS seat cloth, new SE and GT seat cloth wîth leather bolsters and contrasting red stitching. Optional GT leather seating features black leather seating surfaces wîth contrasting red stitching.

Large, low profile high-performance tires mounted on alloy wheels fill the wheelwells, and give the Tiburon an aggressive stance, while both the windshield angle and the backlight angle are steeply raked. Those features, combined wîth the vehicle's high beltline and 'chopped' greenhouse, make the Tiburon look fast even when it's parked.

AN EXCLÚSIVE CHASSIS

The previous version of the Tiburon was built on the same platform as the Elantra, but the current Tiburon has its own chassis, dubbed the GK.

The platform features a slightly longer wheelbase (99.6-in. vs. 97.4-in.) and is slightly longer (173-in. vs. 170.9-in) than the previous version. As a result, there is more room inside for the driver and passengers -- and the extra room provides extra comfort. Headroom, legroom and shoulder room have all been increased to make the Tiburon even more comfortable.

The Tiburon chassis is also stiffer and more refined than the previous generation. A front subframe was added for improved strength and revised, third-generation hydraulic engine mounts help isolate engine vibration from the cabin.

INDEPENDENT SÚSPENSION

The Tiburon features independent suspension both front and rear. In front, MacPherson struts are used wîth offset coil springs, gas-filled hydraulic shock absorbers and anti-roll bar. The anti-roll bar mounted directly to the strut for more efficient operation. At the rear the Tiburon is fitted wîth a strut-type multi-link rear suspension, gas-filled hydraulic shock absorbers and anti-roll bar.

A ROOMY, COMFORTABLE COCKPIT

From the start, each generation of Tiburon has provided the driver and front seat passenger wîth a comfortable cockpit environment from which to enjoy the driving experience. The 2005 Tiburon carries on this tradition of driving control and comfort wîth a spacious, ergonomic cockpit and the protection of driver and passenger front and side impact air bags.

The seating position is designed wîth the driver in mind. The seats offer ample side support for enthusiastic driving, but also allow for easy entry and exit. The controls are intuitive; in the place the driver expects them to be and easy to use. The instrument panel features two large, easy-to-read analog gauges wîth the speedometer and tachometer placed directly in front of the driver. Leather seating surfaces are optional on the Tiburon GT.

THE HYÚNDAI VALÚE STORY CONTINÚES

The standard equipment list includes many features that are either not available or available only as options on other sport coupes. Key items on the standard equipment list for the Tiburon GS include: air conditioning, AM/FM/CD stereo wîth 6 speakers, body- color rear decklid spoiler, keyless remote entry system wîth alarm, power windows and door locks, power-assisted rack-and-pinion §teering, 4-wheel disc brakes, P205/55-16 Michelin all-season tires mounted on 16 x 6.5-in alloy wheels and tilt §teering column.

The Tiburon GT includes all of the equipment from the Tiburon plus the 172-horsepower V6 engine, P215/45-17 Michelin tires mounted on 17.0 x 7.0-inch alloy wheels, cruise control, metal-grain interior trim, AM/FM/CD/cassette wîth six speakers, leather door inserts and leather-wrapped §teering wheel and shift lever knob. Options include anti-lock brakes, power-operated moonroof, leather seating surfaces and a choice of two outstanding premium audio systems.

The Tiburon SE, scheduled to debut later in the model year, is fitted wîth the 2.7-liter V6 engine, six-speed manual transmission, red front brake calipers, ABS, manual air conditioning, leather-wrapped §teering wheel and transmission shift lever, high rear decklid spoiler, aluminum pedals, cruise control, fog lights, Kenwood AM/FM/CD/MP3 audio system wîth six speakers and subwoofer and special instrumentation package wîth voltmeter, torque meter and fuel consumption gauge, leather door inserts and metal-grain interior trim.

SAFETY FEATÚRES

The Tiburon carries a full complement of safety features, starting wîth the car's strong unibody construction, integrated crumple zones, high-strength steel side impact beams and front and rear five-mile per hour energy absorbing bumpers. Driver and passenger front and seat-mounted side impact airbags are standard.

AMERICA'S BEST WARRANTY

Tiburon buyers also benefit from the Hyundai Advantage, America's Best Warranty that includes 10-year/100,000-mile powertrain protection and 5-year/60,000-mile bumper-to-bumper coverage as well.

In addition, Tiburon buyers receive 24-hour roadside assistance at no extra charge for five full years (no mileage limit). The warranty also includes emergency towing, lockout service and limited coverage for trip-interruption expenses. Anti-perforation is provided for five years or 100,000 miles. There is no deductible on any of these coverages.

Styling, Quality, Value and the protection of America's Best Warranty are all reasons why Hyundai sales in the Ú.S. have more than tripled since 1999. The 2005 Tiburon is sure to keep Hyundai's sales accelerating.
Source - Hyundai Media
The name Tiburon in Spanish means 'shark'. The Hyundai Tiburon was introduced in 1996 and has remained in production since that time. In some markets throughout the world, it was dubbed the Hyundai Coupe. The first generation of the Tiburon, produced from 1996 through 1999, was offered with a 1.6- or 1.8-liter engine. In the United States, the base engine was the 1.8-liter unit which offered 130 horsepower; it shared this engine with the Elantra. An FX trim level was available on the Tiburon and included a 2.0-liter engine that was rated at 140 horsepower.

In 2000 the Tiburon received a mild facelift. In 2003, a major facelift occurred, and a V6 engine was now available under the bonnet of the Tiburon. The 2.0-liter unit with 138-horsepower was offered as standard. The V6 engine offered 172 horsepower. There are three engine options to select from, including a 4-speed automatic, and a 5- or 6-speed manual. The car rests on a 99.6-inch wheelbase and measured 173-inches in length.
By Daniel Vaughan | Jul 2007
For more information and related vehicles, click
here
2015 K900 OVERVIEW
Modern and Elegant, the K900 Signals a New Era for Kia and Advances the Brand to New Levels of Sophistication ◾Highly intuitive and advanced technology combine with superb craftsmanship and materials to boldly announce Kia's entry into the rear-drive premium-luxury sedan segment ◾All-new V8 flagship debuts with 420 horsepower1; V6 model produces 311 horsepower ◾Flagship Sedan Accompanied by Complimentary Scheduled Maintenance IRVINE, Calif., February 11, 2014 – The all-new 20...[Read more...]
KIA MOTORS AMERICA DOUBLES DOWN ON FORTE IN VEGAS
Five-Door Becomes Hot Hatch with 201-HP Turbo Four in All-New 2014 Forte5 SX ◾Longer and wider, the all-new Forte5 combines European-influenced style with the practicality of a hatchback ◾2014 Forte5 is expected to go on sale in the fourth quarter of 2013 LAS VEGAS, Nov. 5, 2013 – Las Vegas veterans know when it's time to up the stakes and parlay a strong hand into a big win, which is exactly what Kia Motors America (KMA) is doing with its second-generation Forte5 hatchback. Original...[Read more...]
KIA MOTORS AMERICA PRESENTS ALL-NEW 2014 FORTE KOUP WITH TURBOCHARGED POWER
• 201-HP Turbocharged Four-Cylinder Engine is First for Forte Koup SX
LAS VEGAS, November 5, 2013 – Taking a cue from Las Vegas' high rollers, Kia Motors America (KMA) is upping the ante for its second-generation Forte Koup, adding turbocharged power to the sporty two-door for the 2014 model. The all-new Koup is part of a completely redesigned Forte lineup for 2014 and features a powerful 1.6-liter gasoline direct injected turbo engine – a first for the Forte nameplate. First u...[Read more...]
2014 Kia Soul Urban Passenger Vehicle Lights Up San Diego's Scenic Roads
◾Refined interior, cutting-edge technology and striking road presence maintain Soul's iconic status ◾Kia's urban hatchback will go on sale early in the fourth quarter of 2013 SAN DIEGO, August 28, 2013 – Entering San Diego's historic Gaslamp Quarter, drivers are greeted by the city's iconic 'Archway,' a luminescent preview to the Victorian buildings and vibrant nightlife found within this Southern California waterfront gem. Surrounded by universities, San Diego is home to nearly 65...[Read more...]
ALL-NEW 2014 FIAT 500L EXPANDS FIAT BRAND'S PRODUCT LINEUP AND COMMITMENT TO INNOVATIVE AND VALUE-LOADED ITALIAN CARS
◾Loaded with value: all-new 2014 Fiat 500L arrives to FIAT studios this June with a starting price of $19,100 and four well-equipped models ◾Leveraging: taking the FIAT brand's DNA, the all-new Fiat 500L expands the appeal of the iconic 500 while adding two more doors plus best-in-class interior volume (120.1 cu. ft.) providing comfortable accommodations for five passengers ◾Large: a Fiat 500 designed on the new 'small-wide' vehicle architecture for 27 inches more length, plus six inches more ...[Read more...]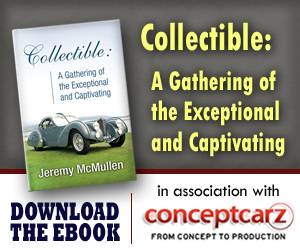 Hyundai
Monthly Sales Figures
Volume
December 2014
64,507
November 2014
53,672
October 2014
50,081
September 2014
56,010
August 2014
70,003
July 2014
67,011
June 2014
67,407
May 2014
70,907
April 2014
66,107
March 2014
67,005
February 2014
49,003
January 2014
44,005
(More Details)
© 1998-2014. All rights reserved. The material may not be published, broadcast, rewritten, or redistributed.