1969 Ford Torino news, pictures, specifications, and information

Tweet
| | | |
| --- | --- | --- |
| | | Talladega Coupe |
This 1969 Ford Torino Talladega is unique in being produced solely for NASCAR auto racing. The Ford regular production Torino was like a brick on NASCAR oval tracks and something had to be done as Dodge had already beat Ford to the punch by releasing an improved version of the Charger. Ford decided to beat Dodge in their own game and modified the 1969 Torino so it would cut through the pack at very high speeds. They did this by making the grille flush with the front bumper as Dodge had done with the Charger, to gain an aerodynamic advantage. Ford also rolled the rocker panels up 1-inch so the cars could be altered on the tracks for less air under the car and more air over the top. The Torino was suddenly transformed into a wind cheating wedge. Richard Petty drove a Talladega for the 1969 and 1970 season.

The cars that ran at the track used 427 engines. The 745 that were factory produced used the 428 Cobra Jet, rated at 335 horsepower and backed by a C-6 automatic transmission which were all shifted on the column. The cars came in one of three colors, Wimbleton White, Presidential Blue, or Royal Maroon. An engine oil cooler was standard.
| | | | |
| --- | --- | --- | --- |
| | | | GT Cobra Sub-Series FastBack Coupe |
This Richard Petty Holman and Moody Ford Torino was the winner of the 1969 Riverside Motor Trend 500.

On November 25th, 1968, Petty announced to the press that, after 10 years with Plymouth, Petty Enterprises would be switching to Ford in 1969. This is the first Ford race car by Richard Petty in the 1969 NASCAR Grand National Championship and was built by Holman Moody, Ford's racing partner in the south.

The first race of the 1969 season was held in Riverside, California. The Motor Trend 500 was a NASCAR Grand National, Pacific Coast Late Model Series combination event held on February 1, 1969. In his first race for Ford, Petty qualified 4th for the race, then led 103 of the 186 laps on his way to a 25-second margin of victory over A.J. Foyt.

1969 saw Petty finish 2nd in the championship with 10 wins, on less than champion David Pearson who also drove a Holman and Moody Ford Torino Cobra. Petty would return to Chrysler in 1970.
During the horsepower wars of the mid-1960s, Ford and Chrysler went after stock car racing wins with ever-escalating performances. As the cars got faster, more powerful engines could only produce small increases in speed. Aerodynamics became the focus, making smoother bodies with reduced drag resulted in higher speeds from the same horsepower.

Ford Motor Company introduced the fastback Torino during this time and race teams adapted them for racing on both short and long tracks. Ford's David Pearson won the NASCAR championship in 1968. For the following season, aerodynamically smoother cars were designed to repeat the championship run. Legendary builder Banjo Mathews of Asheville, NC assisted Ford engineers in perfecting a smoother front end with improved body lines to become the Ford Talladega.

This car is the prototype of the line and was the only Talladega built as a ram-air 428 CID R-code engine. It included numerous options that were not included on the 750 production Talladegas. It is also the only one in bright red with side stripes reminiscent of the Le Mans 24 Hour winning Ford MK IV of 1967.

Built from a Torino GT that was produced in volume without aerodynamic nose, this Talladega prototype received extensive modifications and was loaned to NASCAR teams to prepare their cars to achieve near-200 mph speeds on high banked ovals during the 1969 season. David Pearson and Ford repeated their championship that year, back-to-back years of a dominate stock car racing team.
In 1968 Ford introduced the mid-sized vehicle, the Torino, which stayed in production until 1976. The Torino replaced the Fairlane, although the name persisted on the base level models but given differnet trim than the Torino versions. The Torino was available as a two-door fastback or convertible, four-door sedan or station wagon, hardtop, and as a pickup, similar to the El Camino.
The Torino was actively raced in the NASCAR circuit. In 1969, Ford introduced the Torino Talladega. This limited-edition vehicle was given an aerodynamic body style which they then used on the NASCAR circuit.

In 1970 Ford introduced the Torino Cobra complete with a 428 cubic-inch Cobra Jet engine. Power was transferred to the rear wheels courtesy of a four-speed manual gearbox. The suspension was upgraded and a dual-exhaust unit added. Bucket seats continued the performance montage in the interior. A Traction-Lok limited-slip differential was optional. A 'shaker' hood scoop could be ordered as optional equipment which helped the engine breath at high speeds. The Torino Brougham version offered luxurious amenities which offered a sporty appearance and creature-comforts.

During the early 1970's, the Torino was updated giving it an aggressive look and modern appeal. For 1971, the look was all-new and good enough to capture Motor Trend's coveted 'Car of the Year' award. The GT version had hidden headlights, the only Torino to have such a design. For 1972, the grille was enlarged; vent windows were removed from four-door models and the convertible option was no longer offered. The abbreviation 'GT' was now labeled as Gran Torino.

Not only was 1971 through 1972 a big year for redesigns, the engine options saw drastic changes. In 1971 the Torino could be purchased with a wide range of engines that included a 351 Cleveland small-block and a Ford 429 cubic-inch engine. The performance could be further increased with the adoption of a Thunder Jet, Cobra Jet or Super Cobra Jet package. As government regulations and emissions standards were becoming stricter, the muscle car era was coming to an end. For 1972, only the 31 Cleveland eight-cylinder engine was available, however, still available in Cobra Jet configuration.

In 1973, to comply with government and safety regulations, the front end was given a larger bumper. This trend continued in 1974 when the front was modified to make the vehicle safer. The performance era had come to an end and consumers were expecting a new breed of vehicles which kept manufacturers struggling to meet these demands. The trend was shifting from larger, performance machines to fuel-efficient, safe, economical, and luxurious vehicles. This was true with the Torino which saw the performance options fade away from year-to-year, and more luxury offerings being presented.

The TV series 'Starsky and Hutch' drove a 1975 Gran Torino adorned in bright red colors and white body stripes.

In 1976 the production of the Torino ceased and replaced by the LTD.
By Daniel Vaughan | Jun 2006
Low Mileage Collectables offered at Fort Lauderdale Auction
• Auctions America kicks off its 2014 collector car calendar March 14-16 in Fort Lauderdale • Leading recent entries are fantastic low mileage examples including a 2005 Ford GT, a 2006 Ford GT Heritage Edition, a 1954 Chevrolet Corvette and a 1967 Chevrolet Corvette 427/435 Coupe • Additional vehicle highlights include a 1973 Ferrari 365 GTB/4 Daytona, a 1971 Ford Mustang Mach 1 and a 1935 Hudson Terraplane driven by Johnny Depp in the movie 'Public Enemies' • Regarded as South Florida's pre...[Read more...]
RK MOTORS ADDS 'LEGENDS OF MOTORSPORTS' COLLECTION OF HISTORIC RACING MACHINES TO UPCOMING AUCTION
Charlotte, N.C. – October 14, 2013— Only weeks after revealing plans to auction the 1977 McLaren M26 that James Hunt drove to his final F1 victory, RK Motors Collector Car Auctions (RKMCCA) today announced that four additional iconic racing machines will cross the block during its auction at the Charlotte Convention Center, October 31 to November 3. Furthering the auction's historic motorsports theme, RKMCCA will offer bidders an opportunity to own: Mario Andretti's 1974 Viceroy Gurn...[Read more...]
GREG BIFFLE GIVES FORD MOTOR COMPANY 1,000TH NASCAR VICTORY AFTER WINNING AT MICHIGAN INTERNATIONAL SPEEDWAY
◾Ford Motor Company has won 1,000 NASCAR races in the Sprint Cup, Nationwide and Camping World Truck Series combined. ◾Jim Roper won the very first NASCAR-sanctioned stock car race in a Lincoln when he was deemed the winner at Charlotte on June 19, 1949. ◾Ford Motor Company has won 20 manufacturer titles and 13 driver championships in NASCAR's top three series. DEARBORN, MI, (June 16, 2013) – Henry Ford's win over Alexander Winton on Oct. 10, 1901 in what proved to be his only race a...[Read more...]
EDWARDS STARTS FIRST AFTER NASCAR SPRINT CUP QUALIFYING RAINED OUT
Ford Starting Order: 1st – Carl Edwards 3rd – Marcos Ambrose 4th – Joey Logano 11th – Brad Keselowski 15th – Trevor Bayne 17th – Greg Biffle 18th – Aric Almirola 19th—David Ragan 21st – Ricky Stenhouse Jr. 22nd – Casey Mears 31st – David Gilliland NASCAR Sprint Cup Series qualifying was rained out on Saturday at Talladega Superspeedway, so the starting grid for tomorrow's scheduled race has been set according to the rule book. By virtue of being the fastest in Friday's first pra...[Read more...]
RAGAN GIVES FRONT ROW MOTORSPORTS FIRST NASCAR WIN AS FORD SWEEPS TOP THREE SPOTS AT TALLADEGA
Ford Racing Results: 1st – David Ragan 2nd – David Gilliland 3rd – Carl Edwards 9th – Scott Speed 10th – Aric Almirola 13th – Ricky Stenhouse Jr. 14th – Marcos Ambrose 15th – Brad Keselowski 19th – Josh Wise 21st – Michael McDowell 24th – Casey Mears 35th – Joey Logano 36th – Greg Biffle 43rd – Trevor Bayne RAGAN WINS FIRST RACE FOR FRONT ROW MOTORSPORTS · David Ragan registered the second NASCAR Sprint Cup Series win of his career and first at Tallade...[Read more...]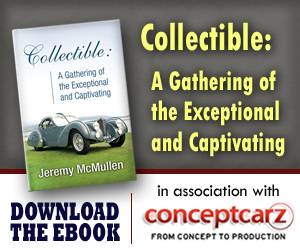 Similarly Priced Vehicles from 1969
Chevrolet Camaro ($2,635-$2,850)
Ford Mustang ($2,615-$3,120)
Plymouth Road Runner ($2,946-$3,310)
Dodge Dart ($2,399-$3,415)
AMC Rambler Hurst S/C ($2,995-$2,995)
Pontiac GTO ($2,831-$4,210)
Chevrolet Chevelle Series ($2,485-$3,270)

Average Auction Sale: $24,120
Ford
Monthly Sales Figures
Volume
March 2014
235,198
February 2014
177,286
January 2014
148,671
December 2013
210,074
November 2013
183,722
October 2013
184,854
September 2013
178,693
August 2013
213,078
July 2013
186,796
June 2013
228,174
May 2013
239,280
April 2013
204,969
(More Details)
© 1998-2014. All rights reserved. The material may not be published, broadcast, rewritten, or redistributed.