1978 Buick Riviera news, pictures, specifications, and information

Tweet
| | | |
| --- | --- | --- |
| | | Coupe |
Only 2,899 of these cars were manufactured to commemorate Buick's 75th anniversary. There is unique black and silver paint scheme with special badges and brushed chrome grille cap. There is special leather interior and thick Tiffany carpet and brushed chrome dash and interior trim.

Generally, these models were highly optioned as is this car, but the optional Dunlop wire wheels on this car graced very few. Also, not many had the 403 CID engine and the combined AM/FM tape player and CB radio.
The Buick Riviera is a nameplate that was used for many decades by the Buick Company, lasting from 1963 through 1999 with a total production reaching 1,127,261. The Buick Company has been in business since 1902; actually David Dunbar Buick had a company that affixed porcelain to cast iron. In 1899 the plumbing business was sold and the Buick Auto-Vim and Power Company was formed. The purpose of this company was to produce gasoline engines, mostly for farm and marine use. In 1902 the company was reorganized as the Buick Manufacturing Company. As such, the Buick name is one of the old continuous automobile producers in American history - and the world.

The Riviera name has been in use for nearly four of those decades. But its history also goes much deeper, as the name 'Riviera' first appeared on a Buick in 1949. It was used to designate the new two-door pillarless hardtop, known as the Roadmaster Riviera. A couple of years later, in 1951, the Riviera was used to designate the Super 4-door sedan. The Super Riviera had a wheelbase that was 4-inches longer than the standard Buick Super and featured luxurious appointments such as extra interior trim. The Roadmaster still outclassed the Riviera, but it was close.

Buick again used the 'Riviera' name in 1955, this time for its four-door pillarless hardtop vehicles. For the next few years, the 'Riviera' hardtops would be available on all Buick lines, which included the Buick Special, Buick Century, Buick Super and the Buick Roadmaster.

The name 'Riviera' appeared alongside other model names until 1963, when it finally became its own model. Buick had been watching the market change during the 1950s with popular personal luxury car introduction such as the Ford Thunderbird. The Thunderbird had done really well at targeting a unique niche; its two-door sporty performance was similar to that of a Jaguar E-Type and Chevrolet Convertible, but not to the extreme. It married both comfort and performance into a package that was highly sought after by the American public.

GM's styling chief Bill Mitchell had visited London and been captivated by the Rolls-Royce custom bodied machines. They encompassed elegance with performance. Stylist Ned Nickles was tasked with creating a similar union and adapted to Buick's shortened cruciform frame. There were only a few differences from the prototype version and the production versions. The most visual were the forgoing of the hidden headlights in an effort to keep costs reasonable. This vehicle was unique; it did not share its body with any other GM product. It rode on a wheelbase that measured just 117-inches and had a length of 208-inches. Mounted under the elegant hood was a Buick V8 Nailhead engine that displaced 401 cubic-inches and matted to a Twin Turbine automatic gearbox. A 425 Buick V8 Nailhead engine was also available for those looking for slightly more performance. Aluminum finned drum brakes were standard, as was the power steering, buck seats, center console, and floor shifter. Popular options at the time were cruise control, power windows, power seats, AM/FM radio, wire wheel covers, air conditioning, and tilt steering wheel. Other options, such as leather, were offered but not that popular. Buick discontinued the leather option in after 1963.

On October 4th of 1962, Buick introduced their Riviera as a 1963 model. It carried a base price of just over $4,330 with most customers adding additional equipment and driving the price in the $5,000 range. Production was limited to just 40,000 units.

Considering other American luxury-performance machines of the time, the Buick was one of the best. It had luxury, low weight, superior performance, and style. Motor Trend traveled from zero-to-sixty in eight seconds and reached the vehicles top speed at 115 mph. The large V8 engines did not help the vehicles gas mileage which was about 14 mpg.

The Riviera's second year of production saw little changes. The 'R' emblem now appeared on the Riviera and would stay there for the next thirty-six years of production. The most dramatic change was with the gearbox, which saw the Twin Turbine replaced for a three-speed Super Turbine 400, also known as the Turbo Hydra-Matic. The 401 engine was no longer available; in its place was the 425 cubic-inch unit which offered 340 horsepower. A second engine was available, the Super Wildcat, which used dual Carter AFB four-barrel carburetors which boosted power to 360.

For 1965 Buick introduced the Gran Sport which came standard with the Super Wildcat V8 engine, a 3.42 axle ratio, upgraded suspension, and dual exhausts. Styling changes for 1965 included the hidden headlamps per the original design. The scoops located behind the doors and rear wheel arches were removed. The scoops had been for visual purposes only and did not provide any functionality so the removal did not pose any threats to overheating. The taillights were now incorporated into the bumper rather than the body. Tilt steering wheel was now standard and a black vinyl roof was added to the list of options.

Production of the first generation of the Riviera lasted from 1963 through 1965 with a total of 112,244 units produced. 40,000 were produced the first year, 37,958 in the second, and 34,586 for 1965. Though production began to slow a little by the third year, sales were still relatively strong, especially considering the competition.

In 1966 the Riviera was redesigned, now having a longer and wider body. The design became less boxy and more curvaceous and shared its design with the Oldsmobile Toronado. In 1967 the design was used with for the Cadillac Eldorado. Though the styling was new, the powertrain, frame and many mechanical components were the same as the first generation.

The Riviera rested on a 119-inch wheelbase and had a length of 211.2-inches. The bodstyle was a two-door hardtop and had rear-wheel drive. The Gran Sport package was still available. The front and rear bucket seats and center console were replaced with benches, which allowed for additional passenger room, now up to six. Strato bucket seats were still available, as were Strato bench seats with armrests.

In 1967 Buick introduced a 7-liter V8 engine which offered 360 horsepower and a very impressive 475 foot-pounds of torque. To help combat all this power, disc brakes with Bendix four-piston calibers were available for the front wheels. Most customers bypassed this option and kept the AlFin Buick drum brakes.

Changes to both the interior and exterior occurred in 1968. The instrumentation in the interior was new, sharing its design with other Buick models. The wipers were discretely hidden when not in use and the bumpers in both front and rear were given a new shape.

In 1970 the hidden headlamp design was dropped. The engine now displaced 7.4-liters with horsepower increasing to 370 and torque up to 500.

In 1971 the third generation of the Riviera was introduced. Sales had begun to slow for the Riviera, so the new design was well welcomed. The second generation of Riviera's had lasted from 1966 through 1970 with a total of 227,669 examples being produced.

The first generation of the Riviera had a distinct and memorable design; the third generation followed suite. It had a 'boat-tail', fastback two-door hardtop design courtesy of Bill Mitchell's guidance and designed by Jerry Hirshberg. The wheelbase was extended to 122-inches and powered by a 455 cubic-inch V8 engine. In order to comply with EPA emission standards, the compression ratio was lowered and horsepower now rated at 255. The Gran Sport had a slightly higher rating, at 265.

The design of the third generation Riviera was not well received, as sales were at 33,810. This was nearly identical the following year, with 33,728.

In 1974 the 'boat tail' roofline was replaced with a more conventional design. Most of the front end design was retained, such as the grille which came to a point and jutted forward. Slight modifications were made to keep it modern, but by doing so it lost some of its distinction. A landau half-vinyl roof was available on the list of options, as was the Stage One package which had replaced the Gran Sport in the prior year. A total of 34,080 Gran Sports had been produced.

In 1975 the front-end was modified, losing its forward-jutting appearance and incorporating quad rectangular headlights into its design. In the rear, the parking lights in the fenders wrapped around the sides. Sales for 1975 were 17,306 and raised slightly for 1976, at 20,082.

The Stage One was no longer available in 1975; in its place Buick offered the S/R which did have performance features, just not as potent as its predecessors.

The trend towards large cars had been appropriate with larger engines. As emission standards, government regulations and oil embargos had lowered the horsepower rating for the engines, most marques reduced the size and weight of their vehicles. For the Riviera in 1977, the size decreased and now built atop the B-platform. The wheelbase measured 115.9-inch wheelbase and a length of 218.2-inches. The standard engine was a 5.7-liter V8 which offered 115 horsepower. A more powerful 6.6-liter Oldsmobile engine was available, improving horsepower to 185.

1978 was Buicks 75th anniversary and to celebrate they offered a special 'LXXV' option for the Riviera which included a special two-tone paint scheme and additional luxury amenities.

Combined, sales for 1977 and 1978 were nearly 50,000, at 46,673. Of the two years, 1977 was the stronger with a total of 26,138.

In 1979, the Riviera was redesigned and reconstructed. It had a front-wheel drive layout for the first time, sat on a 114-inch wheelbase, and shared a design with the Oldsmobile Toronado and the Cadillac Eldorado. Motor Trend named it their 'Car of the Year.' A variety of engines were available including the Buick 350, and a turbocharged V6 engine that displaced 3.8-liters and produced 185 horsepower. The 350 was dropped in 1981 and replaced with an Oldsmobile 5-liter unit with 140 horsepower. By this time, the V6 252 cubic-inch engine was now standard.

In 1982, the big news was the addition of a convertible. This was the first time a convertible was offered on the Riviera. The following year, the Riviera Convertible was asked to pace the cars of the Indianapolis 500.

In 1986 the design and construction again changed, now having a unit body construction. The wheelbase measured 108-inches with a length of 187.2-inches. The engine lurking beneath the hood was a V6 which had a SAE rating of just over 140. A four-speed Turbo-Hydramatic 440-T4 was the only gearbox available. Disc brakes were standard. The Buick Riviera was ranked fourth on Motor Trend's Car of the Year for 1986.

Sales were low for this generation of the Riviera. The best year was in 1986 which saw 22,138. Things went south from there, with 1989 being one of the better years with 21,189 units produced. For 1993, only 4,555 units were produced, partially due to its shortened model year.

The Riviera name was not used in 1994 but re-appeared in 1995 on a G-body platform. The car had a 231 cubic-inch V6 engine and an optional supercharger which had 225 horsepower. Horsepower increased in 1996 to 240. The design was very modern featuring a rounded and curveacous body. The wheelbase measured 113.8-inches and had a length of 207-inches.
By Daniel Vaughan | Sep 2007
For more information and related vehicles, click
here
FORD SYNC 3 DELIVERS NEW, INNOVATIVE WAYS FOR PEOPLE TO STAY CONNECTED WITH THEIR LIVES WHILE ON THE MOVE
◾SYNC® 3 – Ford's new communications and entertainment system – features faster performance, more conversational voice recognition, a more intuitive smartphone-like touch screen and easier-to-understand graphical interface to help Ford customers connect and control their smartphone on the road ◾Also new: seamless integration of AppLink™ for a simple way to control smartphone apps, the addition of Siri Eyes-Free capability for iPhone users, over-the-air software updates using Wi-Fi, and enhance...[Read more...]
Restyled 2015 Toyota Prius v Posts Big Numbers in Roominess and Fuel Economy
•42-MPG Combined EPA Fuel Economy Rating Tops Set •More Cargo Space Than Most Small SUVs •New Front Styling and Taillights Sharpen the Distinctive Design •Upgraded Entune® Audio and Multimedia Offerings •Newly Available Power Driver's Seat •Upgraded Advanced Technology Package Now Includes Automatic High Beams and Lane Departure Alert TORRANCE, Calif., November 19, 2014 – The Toyota Prius v – the 'big Prius' – gets a new look for 2015. But Toyota didn't mess with the outstandin...[Read more...]
SUBARU ANNOUNCES PRICING ON 2015 IMPREZA® MODELS
◾Well- equipped Impreza pricing begins at $18,195 ◾Revised front styling with new headlights, grille and bumper ◾Rear Vision Camera standard across line ◾EyeSight® Driver Assist Technology now available ◾New Infotainment systems and features ◾Best fuel economy of any gasoline all-wheel drive passenger car; now up to 28 mpg city/37 mpg highway/31 mpg combined Cherry Hill, N.J. - Subaru of America, Inc., today announced pricing on the remodeled Impreza® line of compact 4-door and 5...[Read more...]
ALL-NEW 2014 FIAT 500L EXPANDS FIAT BRAND'S PRODUCT LINEUP AND COMMITMENT TO INNOVATIVE AND VALUE-LOADED ITALIAN CARS
◾Loaded with value: all-new 2014 Fiat 500L arrives to FIAT studios this June with a starting price of $19,100 and four well-equipped models ◾Leveraging: taking the FIAT brand's DNA, the all-new Fiat 500L expands the appeal of the iconic 500 while adding two more doors plus best-in-class interior volume (120.1 cu. ft.) providing comfortable accommodations for five passengers ◾Large: a Fiat 500 designed on the new 'small-wide' vehicle architecture for 27 inches more length, plus six inches more ...[Read more...]
All-New 2014 Fiat 500L Expands The Fiat Brand'S Product Lineup And Its Commitment To Innovative And Value-Loaded Cars
◾All-new 2014 Fiat 500L arrives to FIAT studios this June with a starting price of $19,100 and four value-loaded models ◾No-charge Premier Package on 500L Easy, Trekking and Lounge models ◾All-new Fiat 500L expands the appeal of the iconic 500, while adding two more doors, accommodations for five passengers, best-in-class interior volume (120.1 cu. ft.) and advanced European technology May 24, 2013 , Auburn Hills, Mich. - Expanding on the style, efficiency and driving enjoyment that ...[Read more...]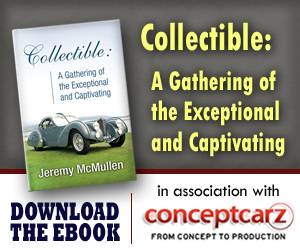 Buick
Monthly Sales Figures
Volume
November 2014
19,143
October 2014
18,699
September 2014
17,466
August 2014
22,143
July 2014
17,683
June 2014
21,403
May 2014
19,957
April 2014
19,214
March 2014
20,428
February 2014
19,192
January 2014
13,278
December 2013
15,379
(More Details)
© 1998-2014. All rights reserved. The material may not be published, broadcast, rewritten, or redistributed.