1983 Buick DiGard NASCAR news, pictures, specifications, and information

Tweet
It was in this DiGard Buick sponsored by Miller Beer that Bobby Allison won the 1983 NASCAR Winston Cup Grand National Championship. He started the 1983 season in a DiGard Chevrolet, but switched to Buick early in the season when the aerodynamic nose Junior Johnson was running on his Chevrolet was not available.

The Buick worked well for the Allison/DiGard team and resulted in six overall wins, eighteen top five finishes and twenty-five top ten finishes. Allison edged defending champion, Darrel Waltrip, by 47 points for the 1983 championship.
CHEVROLET SILVERADO, GMC SIERRA HD PICKUPS READY TO HAUL
• Strong, smart, capable and comfortable describes 2015 work trucks
DETROIT – Defining the all-new 2015 Chevrolet Silverado and GMC Sierra heavy-duty pickups comes down to four words: Strong, smart, capable and comfortable. The 2015 Silverado HDs are the heavy lifters in Chevrolet's three-truck strategy, which includes the all-new 2014 Silverado 1500 and, later this year, the 2015 Colorado midsize truck. The Sierra 2500HD and 3500HD models – including Sierra Denali HD – fe...[Read more...]
ALLISON TRANSMISSION ANNOUNCES VICE PRESIDENT RETIREMENT, SUCCESSOR NAMED
INDIANAPOLIS, Jan. 21, 2014 - Allison Transmission Holdings Inc. (NYSE: ALSN), a global leader in the design and manufacture of commercial and military fully automatic transmissions and hybrid propulsion systems, today announced that James L. Wanaselja, Vice President of North American Marketing, Sales and Service, has elected to retire effective April 1. 'Under Jim's leadership over the past 19 years, he and his team have developed effective sales and marketing strategies which have b...[Read more...]
ALLISON TRANSMISSION ANNOUNCES SALE OF 12,500,000 SHARES OF COMMON STOCK BY SELLING STOCKHOLDERS
INDIANAPOLIS, Dec. 10, 2013 - Allison Transmission Holdings, Inc. (NYSE: ALSN), announced today the sale of 12,500,000 shares of its common stock by investment funds affiliated with The Carlyle Group and Onex Corporation (the 'Sponsors'). All of the shares are being sold on a pro rata basis by the Sponsors, which are existing stockholders of Allison Transmission Holdings, Inc. ('Allison'), in accordance with their current interests. Allison will not receive any of the proceeds from the o...[Read more...]
AFTER MORE THAN TWO YEARS IN THE MAKING, 2013 NASCAR FORD FUSION READY TO MAKE ITS DAYTONA 500 DEBUT
•The car that helped bring 'stock car back to NASCAR' ready to take to Daytona track •More than two-year development process included work by Ford design center, computational fluid dynamics, wind tunnel work, body stamping and finally, on-track testing •2013 NASCAR Ford Fusion is part of the generation-six launch of NASCAR race cars •Fusion race teams will try and capture fourth Daytona 500 win in five years DEARBORN, Mich., Feb. 20, 2013 – This weekend, the 'stock car' official...[Read more...]
1958 German Grand Prix: So Close Never Felt So Good!
On the 19th of July, at the 11th RAC British Grand Prix, Roy Salvadori would climb to the 3rd step on the podium. It would be the greatest result of his career in Formula One and it would be a most exuberant moment for the man from Dovercourt joining two other Brits on the podium of their home grand prix. However, it would be the race just two weeks later that would provide Salvadori with one of his greatest, and most disappointing, moments in Formula One. Salvadori's World Championship debut...[Read more...]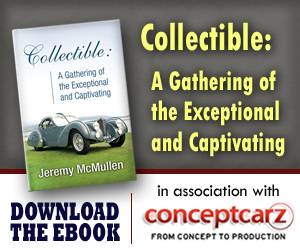 Buick
Monthly Sales Figures
Volume
August 2014
22,143
July 2014
17,683
June 2014
21,403
May 2014
19,957
April 2014
19,214
March 2014
20,428
February 2014
19,192
January 2014
13,278
December 2013
15,379
November 2013
15,072
October 2013
17,555
September 2013
15,623
(More Details)
© 1998-2014. All rights reserved. The material may not be published, broadcast, rewritten, or redistributed.