1983 Buick DiGard NASCAR news, pictures, specifications, and information

Tweet
It was in this DiGard Buick sponsored by Miller Beer that Bobby Allison won the 1983 NASCAR Winston Cup Grand National Championship. He started the 1983 season in a DiGard Chevrolet, but switched to Buick early in the season when the aerodynamic nose Junior Johnson was running on his Chevrolet was not available.

The Buick worked well for the Allison/DiGard team and resulted in six overall wins, eighteen top five finishes and twenty-five top ten finishes. Allison edged defending champion, Darrel Waltrip, by 47 points for the 1983 championship.
ELEVATION ACQUIRES 40 PERCENT OWNERSHIP POSITION IN STADIUM SUPER TRUCKS SERIES
• Racing SeriesFormer NASCAR/IndyCar Driver Robby Gordon Sets Sights on Expanding 18-Month-Old
CHARLOTTE, N.C. (Sept. 23, 2014) - The Elevation Group, a Cleveland-based award-winning sponsorship marketing, event production and communications company, today announced its agreement to jointly own veteran race car driver Robby Gordon's Stadium Super Trucks Series. The series, officially known as Speed Energy Formula Off-Road Presented by Traxxas, stole the show at ESPN's X Games...[Read more...]
Tundra Drivers Make History. Break NASCAR Record
• Toyota Earns Longest String of Victories (by One Manufacturer) in Series' 19-Year History
August 14, 2014 : It began when Erik Jones captured the checkered flag at Phoenix International Raceway on Nov. 8, 2013. It concluded when Darrell Wallace Jr. picked up a first-place trophy at the Eldora Speedway dirt track in Rossburg, Ohio on July 23, 2014. Twelve consecutive victories and a new NASCAR record – the longest string of wins by one manufacturer in the 19-year-history of th...[Read more...]
ALLISON TRANSMISSION TO ATTEND INVESTOR CONFERENCE
INDIANAPOLIS, Nov. 4, 2013 - Allison Transmission Holdings Inc. (NYSE: ALSN), the largest global provider of commercial duty fully-automatic transmissions and hybrid-propulsion systems, today announced that it will attend the following investor conference in November. Baird's 2013 Industrial Conference – Chicago Date: Tuesday, November 5, 2013 Presenters: Lawrence E. Dewey, Chairman, President and Chief Executive Officer and David S. Graziosi, Executive Vice President and Chief ...[Read more...]
LOGANO AND EDWARDS HOPING FOR POCONO SUCCESS THIS WEEKEND
Joey Logano, driver of the No. 22 Shell/Pennzoil Ford Fusion, is the defending race winner of the Party in the Poconos 400 and currently sits 18th in the NASCAR Sprint Cup Series point standings. Logano, who will be traveling between Pocono and Iowa this weekend for the NASCAR Nationwide Series race Saturday night, answered questions from the media on Friday. JOEY LOGANO – No. 22 Shell/Pennzoil Ford Fusion – THOUGHTS ON POCONO THIS WEEKEND? 'I love coming up here. Besides the weather, ...[Read more...]
AFTER MORE THAN TWO YEARS IN THE MAKING, 2013 NASCAR FORD FUSION READY TO MAKE ITS DAYTONA 500 DEBUT
•The car that helped bring 'stock car back to NASCAR' ready to take to Daytona track •More than two-year development process included work by Ford design center, computational fluid dynamics, wind tunnel work, body stamping and finally, on-track testing •2013 NASCAR Ford Fusion is part of the generation-six launch of NASCAR race cars •Fusion race teams will try and capture fourth Daytona 500 win in five years DEARBORN, Mich., Feb. 20, 2013 – This weekend, the 'stock car' official...[Read more...]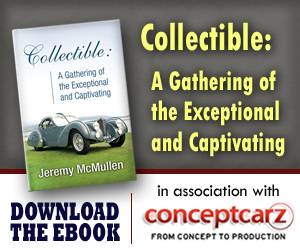 Buick
Monthly Sales Figures
Volume
December 2014
20,357
November 2014
19,143
October 2014
18,699
September 2014
17,466
August 2014
22,143
July 2014
17,683
June 2014
21,403
May 2014
19,957
April 2014
19,214
March 2014
20,428
February 2014
19,192
January 2014
13,278
(More Details)
© 1998-2014. All rights reserved. The material may not be published, broadcast, rewritten, or redistributed.