1983 Buick DiGard NASCAR news, pictures, specifications, and information

Tweet
It was in this DiGard Buick sponsored by Miller Beer that Bobby Allison won the 1983 NASCAR Winston Cup Grand National Championship. He started the 1983 season in a DiGard Chevrolet, but switched to Buick early in the season when the aerodynamic nose Junior Johnson was running on his Chevrolet was not available.

The Buick worked well for the Allison/DiGard team and resulted in six overall wins, eighteen top five finishes and twenty-five top ten finishes. Allison edged defending champion, Darrel Waltrip, by 47 points for the 1983 championship.
TANNER FOUST TO RACE ROCKSTAR ENERGY DRINK VOLKSWAGEN BEETLE
LOS ANGELES, Calif. (September 19, 2014) -- This weekend marks the exciting debut of the Rockstar Energy Drink Volkswagen Beetle, which Tanner Foust will drive in the Global Rallycross doubleheader in Los Angeles. It is the first time the car will hit the track in a competition environment. The back-to-back races at the Port of Los Angeles September 19-21 will serve as the first real-world test for the vehicle, which is under development for a full assault on the championship in 2015 w...[Read more...]
SRT MOTORSPORTS MAKES ITS TRANS AM SERIES DEBUT WITH DODGE CHALLENGER SRT
• Tommy Kendall to Return to Trans Am Racing
August 14, 2014 , Auburn Hills, Mich. - SRT ® (Street and Racing Technology) Motorsports will make its debut into the Trans Am Series when Miller Racing fields two all-new Dodge Challenger SRTs at the Mid-Ohio Sports Car Course, Aug 15-16. Four-time series champion Tommy Kendall makes his re-entrance and first Trans Am start since 2004 in the TA2 series class this weekend. As SRT Motorsports partners with Miller Racing to enter ...[Read more...]
ALLISON TRANSMISSION ANNOUNCES SALE OF 12,500,000 SHARES OF COMMON STOCK BY SELLING STOCKHOLDERS
INDIANAPOLIS, Dec. 10, 2013 - Allison Transmission Holdings, Inc. (NYSE: ALSN), announced today the sale of 12,500,000 shares of its common stock by investment funds affiliated with The Carlyle Group and Onex Corporation (the 'Sponsors'). All of the shares are being sold on a pro rata basis by the Sponsors, which are existing stockholders of Allison Transmission Holdings, Inc. ('Allison'), in accordance with their current interests. Allison will not receive any of the proceeds from the o...[Read more...]
LOGANO AND EDWARDS HOPING FOR POCONO SUCCESS THIS WEEKEND
Joey Logano, driver of the No. 22 Shell/Pennzoil Ford Fusion, is the defending race winner of the Party in the Poconos 400 and currently sits 18th in the NASCAR Sprint Cup Series point standings. Logano, who will be traveling between Pocono and Iowa this weekend for the NASCAR Nationwide Series race Saturday night, answered questions from the media on Friday. JOEY LOGANO – No. 22 Shell/Pennzoil Ford Fusion – THOUGHTS ON POCONO THIS WEEKEND? 'I love coming up here. Besides the weather, ...[Read more...]
AFTER MORE THAN TWO YEARS IN THE MAKING, 2013 NASCAR FORD FUSION READY TO MAKE ITS DAYTONA 500 DEBUT
•The car that helped bring 'stock car back to NASCAR' ready to take to Daytona track •More than two-year development process included work by Ford design center, computational fluid dynamics, wind tunnel work, body stamping and finally, on-track testing •2013 NASCAR Ford Fusion is part of the generation-six launch of NASCAR race cars •Fusion race teams will try and capture fourth Daytona 500 win in five years DEARBORN, Mich., Feb. 20, 2013 – This weekend, the 'stock car' official...[Read more...]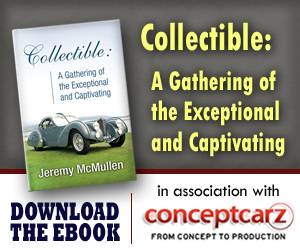 Buick
Monthly Sales Figures
Volume
September 2014
17,466
August 2014
22,143
July 2014
17,683
June 2014
21,403
May 2014
19,957
April 2014
19,214
March 2014
20,428
February 2014
19,192
January 2014
13,278
December 2013
15,379
November 2013
15,072
October 2013
17,555
(More Details)
© 1998-2014. All rights reserved. The material may not be published, broadcast, rewritten, or redistributed.