1983 Buick DiGard NASCAR news, pictures, specifications, and information

Tweet
It was in this DiGard Buick sponsored by Miller Beer that Bobby Allison won the 1983 NASCAR Winston Cup Grand National Championship. He started the 1983 season in a DiGard Chevrolet, but switched to Buick early in the season when the aerodynamic nose Junior Johnson was running on his Chevrolet was not available.

The Buick worked well for the Allison/DiGard team and resulted in six overall wins, eighteen top five finishes and twenty-five top ten finishes. Allison edged defending champion, Darrel Waltrip, by 47 points for the 1983 championship.
ALLISON: 'WE'VE ACQUIRED A LOT OF IMPORTANT DATA'
Sakhir, 24 February – Scuderia Ferrari's path to the start of the 2014 Formula 1 season has now reached two thirds distance. Eight of the twelve test days available are now archived, but there is still a raft of things to understand and perfect given the host of changes this season. The Scuderia's Technical Director, James Allison spoke to www.ferrari.com to sum up what was achieved in Bahrain. 'We came to Sakhir aiming to work steadily through the huge list of actions that we must compl...[Read more...]
ALLISON ON KIMI: 'VERY STRONG, INCREDIBLY PRECISE'
Jerez de la Frontera, 29 January – A good start with Kimi Raikkonen and James Allison on the same wavelength at the end of the second of four days of testing at the Jerez circuit in southern Spain. 'We have obtained some good baselines from which to continue the development of the F14 T,' said the Scuderia's Technical Director, talking to www.ferrari.com. 'We are working mainly on car reliability and so far, we can claim to be reasonably satisfied because, even though we are talking ab...[Read more...]
LOGANO AND EDWARDS HOPING FOR POCONO SUCCESS THIS WEEKEND
Joey Logano, driver of the No. 22 Shell/Pennzoil Ford Fusion, is the defending race winner of the Party in the Poconos 400 and currently sits 18th in the NASCAR Sprint Cup Series point standings. Logano, who will be traveling between Pocono and Iowa this weekend for the NASCAR Nationwide Series race Saturday night, answered questions from the media on Friday. JOEY LOGANO – No. 22 Shell/Pennzoil Ford Fusion – THOUGHTS ON POCONO THIS WEEKEND? 'I love coming up here. Besides the weather, ...[Read more...]
Allison Transmission To Host International Bus Competition
• Transit bus operators and mechanics will compete for awards in five categories
INDIANAPOLIS , April 24, 2013 - Allison Transmission Holdings Inc. (NYSE: ALSN) today announced that it will host the 2013 International Bus Roadeo on May 5 in collaboration with IndyGo, the largest public transit provider in Indiana. Organized by the American Public Transportation Association (APTA), the annual competition will take place on the campus of Allison's global headquarters. 'As the w...[Read more...]
ALLISON TRANSMISSION ANNOUNCES PROPOSED SALE OF 22,000,000 SHARES OF COMMON STOCK BY SELLING STOCKHOLDERS
Allison Transmission Holdings, Inc. (NYSE: ALSN), the world's largest manufacturer of fully-automatic transmissions for medium- and heavy-duty commercial vehicles, medium- and heavy-tactical U.S. defense vehicles and hybrid-propulsion systems for transit buses, announced today a proposed secondary offering of 22,000,000 shares of its common stock by investment funds affiliated with The Carlyle Group and Onex Corporation (the 'Sponsors'). A group led by BofA Merrill Lynch, Citigroup and J.P. Morg...[Read more...]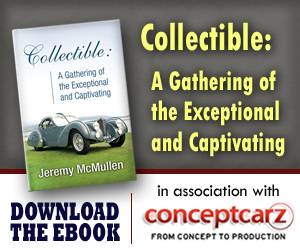 Buick
Monthly Sales Figures
Volume
June 2014
21,403
May 2014
19,957
April 2014
19,214
March 2014
20,428
February 2014
19,192
January 2014
13,278
December 2013
15,379
November 2013
15,072
October 2013
17,555
September 2013
15,623
August 2013
24,650
July 2013
16,393
(More Details)
© 1998-2014. All rights reserved. The material may not be published, broadcast, rewritten, or redistributed.