1953 Rolls-Royce Silver Dawn news, pictures, specifications, and information

Tweet
The Rolls-Royce Silver Dawn shared much of its all-steel factory body and mechanicals with the Bentley Mark VI. The company realized that the market still had room for individually commissioned, bespoke automobiles on the same chassis, and so the Silver Dawn could be had without bodywork. The factory actually catalogued two different styles of drophead coupes on the chassis, with both being produced by Park Ward, of Willesden.

Body style number 322 had the 'dipped' fenders, which were a signature of early post-war Packard designs. These fenders curved to envelope the front fenders, faded down into the sides of the body, and extended again to cover the rear wheels with a 'spat.' They had a neatly folding convertible top with room to accommodate four adults. Just a dozen examples of the Silver Dawns were built to this style, of which only six were delivered to the United States.

This Silver Dawn, chassis number LSLE43, is powered by the 128-horsepower engine. It was built for Eli Lilly Jr., of the Eli Lilly Company in Indianapolis, Indiana.

The car has an automatic transmission, high-frequency horns, a medium-wave radio, sealed beam headlamps, and wide whitewall tires, and it also came with 'blinker' turn signals, to be fitted in the United States.

The car left England for the United States on March 20, 1953, via the SS American Banker. On September 18, 1953, it was delivered to distributor S.H. Arnolt in Chicago, from whom it was sent to Auto Imports Company, of Indianapolis, Mr. Lilly's dealer of choice. Mr. Lilly took delivery of the car while vacationing in Palm Beach, Florida, as it was then sent on to Foreign Motors there.

Mr. Lilly later sold the car to Sexton W. Phelps, of New York City and Connecticut, then Charles D. Lane, of St. Louis, Missouri, and later Paul Rizzo, of East Meadow, New York. The current owner acquired it from the estate of Sam Garrett.

The car is finished in black and red and has a two-tone leather interior.
By Daniel Vaughan | Oct 2014
This 1953 H.J. Mulliner, alloy-bodied, Silver Dawn Drophead Coupe (Serial No. LSLE33) is the only one produced. It was ordered and owned by Texaco attorney Howard Kizer. The Kizer family, along with Carl Fisher, financed the Indianapolis Raceway.

The 1953 Rolls-Royce Silver Dawn was advertised as an owner rather than chauffeur driven car. Most were produced with factory-assembled steel bodies and almost all were exported to North America. There were a few sedans equipped with Farina and Freestone bodies with Park Ward bodied a limited number of coupes and convertibles. This is the only one produced by Mulliner.

The car is powered by a 4.6 liter, in-line 6-cylinder, developing 150-horsepower, coupled to an automatic 4-speed transmission, with a 120-inch wheelbase. It weighs about 4,100 pounds with power front hydraulic and rear mechanical brakes and is capable of speed of about 87 miles per hour.

A 4000-hour restoration project preserved this one-and-only example of a H.J. Mulliner, 1953 Rolls-Royce, Silver Dawn Drophead coupe.

This rare example is a one-of-a-kind project with custom body by the leading coachbuilder, H.J. Mulliner. It won best in its class at the Rolls-Royce Owners Club Grand Classic at Meadowbrook and at Amelia Island. It also won Best in Class at Eastern U.S.Concours,Best in Class at the Rolls Royce Grand National, Best in Division and Sponsor's Major Award at Buckingham Concour's d'Elegance.
The launch of the Silver Dawn in 1949 confirmed the public's acceptance and demand for the standard steel body, as only a few were fitted wîth specialized coachwork.
After the war Rolls-Royce decided that if increasing volume was their main objective, then the manufacture of complete motor cars was required. This meant designing a pressed steel body and modernizing some of their production methods.

The company was initially cautious. It didn't know what the public reaction would be to the first non-coachbuilt cars, but they were well received and demand for the Silver Dawn was strong, especially in America to where the first cars were exported. These cars had the straight six 4,257cc engine.

A new market emerged at home too wîth the Silver Dawn becoming available in the ÚK in 1953, by which time it had the bigger bore 4,566cc engine, automatic transmission availability and big boot coachwork.


The 'Autocar' described the Silver Dawn as an 'expensive car designed for the connoisseur who requires an all-round excellence second to none and is prepared to pay for the best that money can buy in quality of manufacture and finish'.
Source - Rolls-Royce Motor Cars Ltd.
For more information and related vehicles, click
here
63rd Pebble Beach Concours d'Elegance Names 1934 Packard 'Best of Show'
The competition showcased 248 cars, including 48 from abroad PEBBLE BEACH, Calif. (August 18, 2013) -- A 1934 Packard 1108 Twelve Dietrich Convertible Victoria owned by Joseph and Margie Cassini III of West Orange, New Jersey, was named Best of Show at the 63rd Pebble Beach Concours d'Elegance, held Sunday on the 18th fairway of Pebble Beach Golf Links at Pebble Beach Resorts. The event showcased 248 cars from 36 states and 12 countries and raised $1,277,007 for charity. 'This Pack...[Read more...]
DODGE ANNOUNCES PRICING FOR NEW 2014 DODGE DURANGO
Best-equipped Seven Passenger SUV Loaded With Advanced Technology, Efficiency, Performance and Style for a Starting U.S. MSRP Less Than $30,000. ◾The new Dodge Durango features a slew of new standard features for 2014, including a new standard eight-speed automatic transmission with steering-wheel mounted paddle shifters, Uconnect Bluetooth, 5-inch Uconnect Touch Screen and 7-inch customizable gauge cluster, signature Dodge brand LED racetrack taillamps and standard three-row, seven pass...[Read more...]
RM Auctions' Don Davis Collection Attracts Texas-Size Bids
• RM Auctions posts over $21.2 million at the record-breaking sale of the distinguished Don Davis Collection, April 27 in Fort Worth, Texas • Top seller: a rare 1967 Ferrari 330 GTS sold for $1,936,000, to establish a new auction record • Five lots achieve million-dollar-plus results, with numerous auction records shattered • Toyota 2000GT enters history books with seven-figure sales price • Exceptional collection attracts bidders from 14 countries around the world FORT WORTH, Texas (A...[Read more...]
CHRYSLER GROUP LLC DRIVES AWAY WITH HIGHEST AND MOST HONORS AT THE 20TH ANNUAL TEXAS TRUCK RODEO
Vehicles from Ram Truck and Jeep® brands win eight of 19 awards from the Texas Auto Writers Association at this year's Texas Truck Rodeo •'Truck of Texas' awarded to the 2013 Ram 1500 •Jeep Grand Cherokee - the most awarded SUV in history – captures 'SUV of Texas' award for third consecutive year October 22, 2012 , SAN ANTONIO, Texas - Ram Truck and Jeep® brand vehicles won significantaccolades this year at the 20thannual Texas Auto Writers Association (TAWA) Texas Truck Rodeo. ...[Read more...]
Famous Bentley 4¼-Litre 'Embiricos' Special Makes Star Appearance At Crewe Factory
One of the rarest and most valuable Bentleys in the world, the 4¼-Litre 'Embiricos' special, is making an historic appearance at the marque's home in Crewe. Fresh from taking part in the Louis Vuitton 'Serenissima Run' in Venice and featuring at the Le Mans Classic as part of the Bentley lineup, this magnificent car takes pride of place in the Lineage Showroom at the firm's Pyms Lane factory until September. Throughout the 1930s Bentley Motors, then owned by Rolls-Royce, was producing fast,...[Read more...]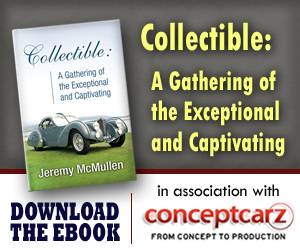 Rolls-Royce
Monthly Sales Figures
Volume
September 2014
75
August 2014
75
July 2014
75
June 2014
75
May 2014
75
April 2014
75
March 2014
75
January 2014
86
October 2013
84
September 2013
84
August 2013
84
July 2013
84
(More Details)
© 1998-2014. All rights reserved. The material may not be published, broadcast, rewritten, or redistributed.