Image credits: © Dodge.
1956 Dodge Custom Royal news, pictures, specifications, and information

Tweet
This 1956 Dodge Custom Royal Lancer convertible underwent a nine-year frame-off restoration completed in 2001. The present owner acquired the car in 1989.

This is an excellent example of the tri-tone exterior colors of Wedgewood Blue, Royal Blue and Sapphire White. Multiple shades of blue and white made up the colorful interior.

The vehicle sites on a 120-inch wheelbase weighing 3,630 pounds and sold for $2,913. It is powered by a 315 cubic inch Super Red Ram V-8 engine that produces 218 horsepower. The two-speed automatic transmission is controlled by a push button pod located on the upper dash just to the left of the steering wheel. It was the second year for the push button pod.

Other features include power steering, power brakes, power windows, power seats, and the vehicle is also equipped with dual exhausts and spinner hubcaps.
The Dodge La Femme was produced in 1955 and 1956. Chrysler's marketing departments observed women's interest in automobiles.

La Femme interiors were upholstered in a special tapestry material featuring pink rosebuds on a pale pink background and pale pink vinyl trim. The La Femme also came with a rectangular purse that coordinated with the interior of the car. The purse could be stowed in a special compartment built into the back of the passenger seat. Each purse was outfitted with a matched set which included a compact lipstick case, cigarette case, lighter and change purse designed and made by 'Evans.' On the back of the drivers seat was a compartment that contained a raincoat, rain bonnet and umbrella, in coordinating rosebud interior fabric.

The Dodge La Femme was produced during the 1955 and 1956 model year with total production reaching 2500 units during those two years. 1500 were produced in 1955 and 1000 in 1956. The La Femme was a $143 option package that was marketed toward woman buyers. The vehicle was the Dodge Custom Royal Lancer, and the package included either 'Sapphire White' or 'Heather Rose' paint scheme. Gold colored 'La Femme' scripts adorned the vehicle and replaced the customary 'Custom Royal Lancer' script on the cars front fenders. The interior continued the female ambiance, with a special tapestry material featuring pink rosebuds on a pale pink background and pale pink vinyl trim. Included in the purchase price was a rectangular purse that matched the interior of the car. A special compartment kept the purse safe while the vehicle was being driven. Inside of the purse was a lipstick case, cigarette case, lighter and change purse, made by Evans.

The car also came with a custom raincoat, rain bonnet, and umbrella which also coordinated with the rosebud interior.

For 1956, the Heather Rose and Sapphire White paint scheme was replaced with a Misty Orchid and Regal Orchid color scheme.
One of only approximately 300 La Femmes ever made and perhaps with only 50 surviving, it seems perhaps appropriate that this example was first sold in Hollywood. Dodge went overboard with their 'from the factory' customizing of the Custom Royal Lancer specifically targeted at attracting women who at the time were just being viewed by the car companies as decision makers in their own right. La Femme - only colors Regal Orchid and Misty Orchid, for example, plus special interiors for 'the woman who wanted a distinct and uniquely feminine automobiles.'

- Exterior colors of Harmonizing Regal Orchid and Misty Orchid
- Richly woven Misty Orchid Jacquard fabric combined beautifully with Gold Cordagrain Trim
- Attractively styled Rain Cap and Hat, plus a Smart Umbrella to match the Lovely LaFemme interior
- Neatly available storage compartment to hold rain apparel - cleverly and conveniently located on the back of the front seat.
Chrysler's Forward Look design theme entered its second year with bladelike tailfins, pushbutton transmission and ever-increasing V-8 power under the hood. They had flamboyant two- and three-tone paint jobs and flashy names to match, such as Dodge's top-line Custom Royal Lancer. Inside, the Powerflite automatic transmission was replaced by five pushbuttons grouped in a mini-console on the left side of the instrument panel.

This D-500 is powered by an overhead valve 'Red Ram' V8 with hemispherical heads. It displaces 315 cubic-inches and produces 260 horsepower. There is a PowerFlite two-speed automatic gearbox and hydraulic drums with power assist in both the front and rear.
By Daniel Vaughan | Nov 2010
In the postwar 1950s, the increasing influence and buying power of the American woman was noticed by automakers. They reacted by introducing concept cars designed to appeal exclusively to women.

Dodge led the way with the 1955 and 1956 La Femme, based on its Custom Royal Lancer hardtop. The eye-catching Regal Orchid and Misty Orchid paint scheme was exclusive to the 1956 version. A beautifully detailed interior was finished in orchid and white, with metallic gold trim. Special fashion accessories, including a color-coordinated rain coat, bonnet and umbrella were housed in compartments behind the front seat.

The exact number of LaFemme models built is unknown, and surviving examples are rare. This example was a 2007 'barn find' that was treated to a complete rotisserie restoration. It is believed to be the only LaFemme equipped with the D500 performance package.
Before the creation of the Daimler Chrysler in 1998, the Dodge Lancer was the model for the Dodge division and used to denote models three times in its history.

Designating both two and four door pillarless hardtop models in the Coronet, Royal and Custom Royal lines, the Lancer name was used by Dodge from 1955 to 1959.

A two door hardtop version of the mid-level models designed by Dodge in 1955, the Lancer ran in the production line until 1960.

On V8 powered models, a V8 emblem was customized to the side, just below the V in the side trim.

The Lancer name was passed on to a clone on the compact model Valiant which was met with huge success during the 1961 year. Given round taillights with full width grilles, Lancers used a Slant-6 engine.

South Africa introduced a right hand drive version of the Lancer that was sold from 1961 to 1963 though renamed as the DeSota Rebel. Equipped with the same 170 in³ Slant 6 engine, most came with the 3-speed manual transmission. In accordance to South Africican vehicle equipment ruglation, white reflectors were mounted to the front bumper.

Though not meeting sales expectations, possibley due to total resign of Dodge's compact car line, the Lancer was discontinued in 1963.

Re-introduced in 1985, a mid-sized 5-door hatchback version cloned from Chrysler LeBaronGTS and based on the Chrysler H platform.

Replaced by the Spirit, production ended April 7, 1989.

All production and design work was done in Sterling Heights Michigan.
By Jessica Donaldson
For more information and related vehicles, click
here
RARE REUNION: CHRYSLER CONCEPT CARS GATHER AT AMELIA, 2014
Nine rare and important Chrysler Concept Cars from the forties, fifties and sixties will be presented together for the first time at the 19th annual Amelia Island Concours d'Elegance on March 9, 2014. From the two-seat Chrysler Thunderbolt roadster and the dual-cowl Chrysler Newport of 1941 through the radical 1963 Chrysler Turbine car, Amelia's Chrysler Concept Car Class shows the genesis of the styling and engineering philosophy that summoned Chrysler's industry-changing 'Forward Look...[Read more...]
RARE CHRYSLER LA COMTESSE CONCEPT APPEARS AT AMELIA 2014
After decades in obscurity Chrysler's La Comtesse Concept Car will re-debut at the 19th annual Amelia Island Concours d'Elegance on March 9, 2014. The Fifties introduced new automotive chemical and paint technologies that helped summon a sea change in the way cars were purchased. It was a subtle component of Detroit's marketing equation, but color had risen near the top of the car buyer's priority list. The important fact was that women invariably chose the color of the new family car....[Read more...]
MITSUBISHI MOTORS OWNERS AND ENTHUSIASTS TO CELEBRATE THE BRAND AT THE 2013 MITSUBISHI OWNER'S DAY (MOD)
Mitsubishi Motors North America, Inc. (MMNA) will host its annual celebration of all things Mitsubishi Motors for thousands of passionate Mitsubishi vehicle owners and automotive enthusiasts at the 2013 Mitsubishi Owner's Day (MOD) to take place at the company's headquarters located at 6400 Katella Avenue in Cypress, California 90630. The festivities kick off promptly beginning at 9:00 am on Saturday, July 13 and are open to the public and completely free of charge. Last year's MOD event drew...[Read more...]
United States Postal Service Puts Its Stamp On Mecum In Indy
Muscle Car Stamps Dedication Tour Continues at Original Spring Classic May 14-19 As the original, largest and best muscle car auction in the world, Dana Mecum's 26th Original Spring Classic has established itself as the premier venue for all things muscle and consequently the perfect place for the U.S. Postal Service to highlight its five new limited edition stamps featuring iconic muscle cars. The stamps will be featured on display and be available for purchase throughout the entirety...[Read more...]
L'Estage and Richard seize another victory at STPR
The Rockstar Energy Drink Team of Antoine L'Estage, of St-Jean-sur-Richelieu, Quebec, and Nathalie Richard of Halifax, Nova Scotia, took the top podium finish in this weekend's Waste Management Susquehannock Trail Performance Rally®, presented by Citizen's & Northern Bank today with a time of 1:39.15.5, repeating their victories from 2010 and 2008. STPR® was the fourth round of the Rally America National Championship. Starting first, they had to battle to regain position after fellow Canadian...[Read more...]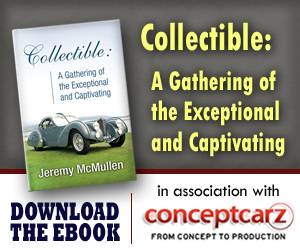 Similarly Priced Vehicles from 1956
Dodge Coronet ($2,160-$2,785)
Chevrolet Bel Air ($2,022-$23,400)
Mercury Montclair ($2,630-$2,898)
Mercury Monterey ($2,550-$2,975)
DeSoto Firedome ($2,680-$3,320)

Average Auction Sale: $37,466
Dodge
Monthly Sales Figures
Volume
July 2014
43,118
June 2014
50,314
May 2014
57,923
April 2014
53,463
March 2014
60,575
February 2014
49,744
January 2014
34,905
December 2013
47,689
November 2013
41,506
October 2013
45,314
September 2013
48,576
August 2013
52,858
(More Details)
© 1998-2014. All rights reserved. The material may not be published, broadcast, rewritten, or redistributed.