1950 Mercury Series 0CM news, pictures, specifications, and information

Tweet
The Lincoln-Mercury division was created in 1945, but it wasn't until the 1949 models appeared that Mercury models were able to define their own identity beyond being perceived as a glorified Ford.

The 1949-1951 models, sometimes referred to as 'lead sleds' were highly popular with customizers and rodders. They were also popular with actors, such as James Dean, who drove one in the 1950s movie 'Rebel Without a Cause.'

The 1950 Mercury offered a completely restyled dash and improvements in the carburetor, parking brake, and steering. Power windows were standard in convertible, which cost over $3,400 from the factory. Convenience options included whitewall tires, radio, power seats, and heater. Interestingly, the official pace of the 1950 Indianapolis 500 was a Mercury, with matching color to this Mirada yellow convertible.
The 1950 Mercury was the second year of production of an all-new postwar design that was introduced in the 1949 model year. The 1949-51 Mercury proved extremely popular with hot rodders and customizers such as Sam and George Barris.

A few subtle styling changes were made in the 1950 Mercury. The biggest change was the instrument panel/dashboard, which was completely redesigned.

1950 was a milestone year for Mercury - a Mercury served as the official pace car of the annual Indianapolis 500 race and the one millionth Mercury was built in 1950.

This Mercury was purchased new in 1950 by C.F. Hunt of Beloit, Wisconsin and remained in his family for five decades, when it was acquired by the current owner, who oversaw its restoration to as-original condition.
| | | |
| --- | --- | --- |
| | | Convertible |
In 1950, Mercury produced 8,341 examples of the two-door convertible which sold for $3,400. Power was from an L-head V8 engine with a cast-iron block, and 110 horsepower. A three-speed manual gearbox was standard with the Touch-O-Matic automatic available as optional equipment. Other options available included a radio, power windows (which were standard in the convertible), heater, two-tone paint, whitewall tires, and power seats. An oil bath air cleaner could also be purchased.

1950 was a big year for the Mercury marque, as they produced their one-millionth vehicle. They were invited to pace the Indianapolis 500 as the official pace car, and they won two NASCAR Grand National races during the year.

This example is a 1950 Mercury Convertible with many features and accessories including power steering, power brakes, air conditioning, power windows, power locks, power antenna, power top, heater, Dakota digital dash, stereo, side skirts, custom grill, aluminum radiator, and Radial/White wall tires.
By Daniel Vaughan | May 2008
Many consider the 1949 through 1951 Mercurys as some of the best looking and driving cars of all time. This 1950 Mercury Monterey Coupe came standard with the Flathead V8 engine, and upgraded interior and trim. It has been given a frame-off restoration since new and currently shows 41,000 miles on the odometer. It is painted in Raven Black with correct Zinc Yellow two tone roof. The original Flathead V8 has been customized with Edelbrock heads, dual two-barrel carburetors, dual exhausts, and chrome. There is a three-speed manual transmission and four-wheel hydraulic drum brakes.

In 2009, This Mercury Monterey Coupe was offered for sale at the Houston Classic Auction presented by Worldwide Auctioneers in Seabrook, Texas. The lot was estimated to sell for $55,000 - $65,000.
By Daniel Vaughan | May 2009
This 1950 Mercury Monterey Custom Coupe was offered for sale at the 2007 Blackhawk Collection Exhibit held at the Pebble Beach Concours. It carried a price tag of $45,000.

It is still equipped wîth its original flathead V8 engine and a three-speed transmission. (posted on conceptcarz.com) Completely restored throughout wîth a complete photo album to document the work that was performed. The restoration was completed in 1993.
Source - Blackhawk Collection
| | |
| --- | --- |
| | Monterey Coupe |
Built for the Sylvester Stallone movie Cobra (1986) by noted Hollywood customizer Dean Bryant, this Mercury was later updated wîth new paint, upholstery and other details for the Nicolas Cage movie Gone in 60 Seconds 2 (2000), in which it was prominently featured. The low silhouette and gently rounded contours of these 'James Dean Mercs' evoke feelings of nostalgia that appeal to both customizers and movie producers wishing to recall a well-remembered part of the past.

This beautifully proportioned coupe received its radical custom treatment by noted San Francisco Bay Area customizer, Joe Bailon, during the late 1950s. Credited wîth formulating the first 'candy apple' paint finish, Bailon chopped the top and shaved the body for then-owner Frank Morini. First painted candy apple red and equipped wîth a 283 cubic inch Chevrolet engine, the custom Mercury was later repainted black by Bailon and fitted wîth a powerful and reliable 327 cubic inch Chevrolet engine in the 1960s. The chopped Mercury was discovered near Lake Arrowhead after sitting idle for many years and retains its original lustrous lacquer finish applied by Bailon more than thirty years ago.

Collection of Dean Bryant
Source - Petersen Museum
This 1950 Mercury Station Wagon was given a restoration in Everglade Green. It has vinyl seats rather than leather, and the middle-seat folds into the floor. The two-tone green vinyl is new and the front is furnished with lap belts for two. The floors have new black rubber mats, the headliner is dark green vinyl, and the dashboard and window moldings are newly wood grained. The car is equipped with a radio, heater, and windshield washers.

The car was once part of the Nick Alexander collection. It was later purchased by Jim Miller.
By Daniel Vaughan | Dec 2013
An automobile marque of the Ford Motor Company, Mercury was founded in 1939 with the purpose to market entry-level-luxury vehicles that were slotted in between Ford-branded regular models and Lincoln-branded luxury vehicles. All Mercury models are today based on Ford platforms. The Mercury name is derived from 'messenger of the gods' of Roman mythology. In the beginning years, Mercury was known for performance.

The 1950 full-size near-luxury car Mercury Monterey represented a choice that the Ford Motor Company had to make. At the time General Motors and the Chrysler Corporation were producing a plethora of 'hardtop convertibles' and Ford realized that it couldn't convert its year-old bodies into hardtop models at a reasonable cost. Determined not to stand idly by as GM and Chrysler attempted to dominate the car market with its attractive new pillarless coupes.

Ford decided that the only solution was to customize existing two-door bodies into a new line of specialty models. These included the Ford Crestliner, Lincoln Capri and Lido, and the Mercury Monterey.

All of these vehicles were developed from the same formula with grained top coverings that were harmonized with a very limited number of pain colors. Color-coordinated interiors also matched the external theme, while special trim and badging were used both inside and out.

Responsible for the Mercury Monterey's special touches, William Schmidt took over the design work. A choice of either canvas or vinyl roof coverings were offered on the all new custom coupe, along with either fabric-and-leather or all-leather seats. A deluxe steering wheel was showcased, and bright trim edged the windows on the inside.

The base price of a 1950 Mercury Monterey was $2,146. Mercury's flagship sedan from 1950 through 1974, the classic 'Monterey' was considered to be '4,000 lbs. of Pure Decadence.' Still coveted even today, the sleek lines of those earlier models makes the Monterey a popular collectable classic.

Featuring the same chassis and running gear used on all other Mercurys, the Monterey featured a 118-inch wheelbase that ran between coil-and-wishbone suspension up front and leaf springs under a live axle in the rear. Achieving 110 bhp, the Monterey received its power from an L-head V-8 that displaced 255.4 cubic inches.

In early 1951, Ford decided to replace the Crestliner with the first hardtop, regardless of the cost. For 1952 Mercury and Lincoln came out with all-new bodies that were designed to include hardtops.

The Monterey name continued on, but on a premium series of Mercury's in three body styles. The Monterey later shared the same body style with the slightly more upscale Marquis, the Montclair, and the Park Lane. After the 1968 model year, the Montclair and Park were eliminated from the lineup. The Marquis-Monterey body eventually shared the same body as the Ford Galaxie, the Ford Custom and the Ford LTD.


From 1961 through 1963, the Mercury Monterey was sold in Canada as the Mercury Meteor. Available in three trim lines, the Meteor was sold as the LeMoyne, the Montcalm and Rideau. After the United States Monterey was retired, Canadian Meteors were still marketed from 1964 until 1976. They were re-badged Marquis models following the deletion of the U.S. model Monterey in 1974.

The Monterey nameplate was resurrected in 2004 for a minivan, though it was essentially a re-badged Ford Freestar with more features and newly modified cosmetic features. The Monterey comes with a high level of equipments and several styling cues from Mercury. These minivans were made to fill the gab in Mercury's vehicle lineup following the discontinuation of the Mercury Villager. Offered in only one trim level, for 2006 Mercury Monterey was offered in the fully-loaded Luxury edition.

The Luxury edition was featured in front-wheel drive, and is powered by a 4.2 liter V6 engine that was matched with four-speed automatic transmission and anti-lock braking system. The inside of the Monterey featured amazing standard features such as cloth upholstery, dual-zone air conditioning, first and second row captain's chairs, power sliding doors, tilting steering wheel and much more.

The all new Monterey also came with a great safety warranty. Standard occupant-sensing front passenger airbag, heated power-adjustable side mirrors that featured built-in warning/turn signals, perimeter anti-theft system, and Safety Canopy curtain and side-impact air bags. Optional features were Traction Control and Advancetrac electronic stability control.
By Jessica Donaldson
For more information and related vehicles, click
here
HILTON HEAD ISLAND MOTORING FESTIVAL TO FEATURE CARS OF THE RICH & FAMOUS
This year's 'Life' exhibit puts the spotlight on cars with headline heritage HILTON HEAD ISLAND, S.C. – The Hilton Head Island Motoring Festival & Concours d'Elegance, one of the nation's largest and fastest-growing automotive and motorsports enthusiast event weeks, takes a more glamorous approach with its annual 'Life' exhibit and presents Life of the Rich & Famous sponsored by Marriott Vacation Club. Life of the Rich & Famous is the sixth annual 'Life'-themed exhibit on the Fe...[Read more...]
PORSCHE MOTORSPORTS PRE-EVENT NOTES. BRICKYARD GRAND PRIX. INDIANAPOLIS MOTOR SPEEDWAY
Dateline. Indianapolis, Indiana Circuit. Indianapolis Motor Speedway Track Length/Turns. 2.439-mile, 14-turn Road Course Round. TUDOR United SportsCar Championship. Round 7 of 12 Next Round. TUDOR Championship. Continental Tire Road Race Showcase, Road America, Elkhart Lake, Wisconsin, August 8-10 Porsche Events. TUDOR United SportsCar Championship Date. Friday, July 25, 5:45 p.m. ET/ 2:45 p.m. PT Race Duration. Two-Hours, 45-minutes Classes. GT Le Mans (Por...[Read more...]
The Snake and Mongoose Cars Appearing at Pinehurst Concours
VILLAGE OF PINEHURST, N.C. (April 24, 2014) – Hot Wheels kids who have grown into nostalgic adults are in for a treat at the 2014 Pinehurst Concours d'Elegance. The Hot Wheels-branded Snake and Mongoose Funny Cars, purchased in January by legendary NASCAR car owner Rick Hendrick, will be a part of the Race Cars class presented by Virginia International Raceway at the second annual vintage auto showcase at Pinehurst Resort on Sunday, May 4. The yellow Snake (1972 Plymouth Barracuda) ...[Read more...]
TRD, U.S.A. (Toyota Racing Development) Appoints David Wilson President and General Manager
COSTA MESA, Calif. (Jan. 9, 2014) – Effective immediately, David Wilson is promoted to president and general manager of TRD, U.S.A. (Toyota Racing Development). Previously, Wilson, who has been with TRD since 1989, was acting president and general manager of the organization since last June. Prior to that, he held the title of senior vice president. 'David Wilson has been an integral part of the success of our Toyota Racing efforts, and we are pleased to promote him to t...[Read more...]
INDIANAPOLIS 500 WINNER BUDDY RICE TO MAKE GLOBAL RALLYCROSS DEBUT IN BRAZIL
The Global Rallycross field for X Games Foz do Iguaçu, Brazil features one of the most talented and diverse driver pools ever assembled in motorsports. Today, Global Rallycross has announced that the field will increase by one with the addition of Buddy Rice to the entry list for this week's event X Games event on April 21, 2013 in Foz do Iguacu, Brazil. Rice, a highly skilled driver with career accomplishments ranging from winning the historic Indianapolis 500 and two additional IndyCar Seri...[Read more...]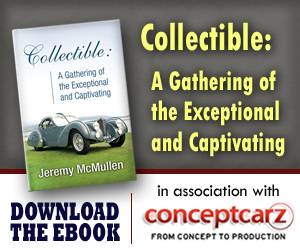 © 1998-2014. All rights reserved. The material may not be published, broadcast, rewritten, or redistributed.