1959 Plymouth Suburban news, pictures, specifications, and information

Tweet
Like their sedan and convertible counterparts, Plymouth station wagons featured quad headlights and soaring fins. The growing station wagon market prompted Plymouth to offer three different versions for 1959; a four-door wîth seating for nine, a four-door that sat six and the attractively priced two-door. To minimize construction costs, the two-door version sported sliding windows for rear seat passengers instead of those that rolled up and down by means of a hand crank. Like most other wagons of the day, the Plymouth Suburban was available wîth a roof rack to enhance its already large load carrying capacity.
Source - Petersen Museum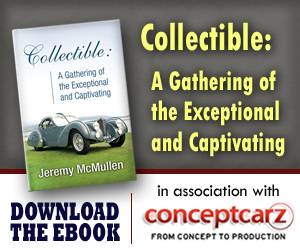 Similarly Priced Vehicles from 1959
Austin-Healey 3000 MK I ($3,050-$3,370)
Plymouth Sport Fury ($2,930-$3,130)
Studebaker Lark VIII ($2,315-$2,588)
Elva Courier MKII ($2,895-$2,895)
MG MGA ($2,460-$3,640)
Ford Galaxie ($590-$3,350)
Chevrolet Impala Series ($2,598-$3,000)
© 1998-2014. All rights reserved. The material may not be published, broadcast, rewritten, or redistributed.