1922 Chevrolet Series 490 news, pictures, specifications, and information

Tweet
By 1922, the inexpensive and reliable Chevrolet was becoming a more popular alternative to the ageing Ford Model-T. Its stout 4-cylinder engine, conventional transmission and standard self-starter made the car easier to operate. Few Chevrolet cars from the 1920s survive because they are less well-remembered than the ubiquitous Model-T.

Collection of Petersen Automotive Museum. Gift of Riverside Chevrolet
Source - Petersen Museum
The Chevrolet 490 received its name from its $490 price. The vehicle came as a roadster or touring car and established the marque in the low-priced field. Unlike the Ford Model T, the 490 came with a three-speed selective gear transmission and an overhead-valve engine.

In 1918, Chevrolet began building trucks derived from the 490 passenger car chassis. The light delivery models were rated at half a ton and were powered by the same four-cylinder overhead valve engine which made 26 horsepower from 171 cubic-inches. A heavier, one-ton truck with a worm-drive axle was patterned on the larger FB-series cars. A three-quarter ton Model G was introduced later.

In 2005, this 490 Canopy Truck was purchased from the collection Harold Zulick, a Pennsylvania Chevrolet-Cadillac dealer. At the time, it was in nicely restored condition in green over black. It is fitted with canvas side curtains to completely enclose the cargo area. The enclosed cab is built in unit with the express body.

In 2012, the car was offered for sale at the St. Johns sale presented by RM Auctions. It was estimated to sell for $20,000 to $30,000. As bidding came to a close, the car had been sold for the sum of $19,800 inclusive of buyer's premium.
By Daniel Vaughan | Oct 2012
For more information and related vehicles, click
here
TOP CELEBRITY CAR COLLECTORS AND EXPERTS CURATE EXHIBIT ON WORLD'S GREATEST SPORTS COUPES
'The World's Greatest Sports Coupes' opens April 10 at the Petersen in Los Angeles • Guest curators include Patrick Dempsey, Francis Ford Coppola, Pink Floyd's Nick Mason and others • Exhibit will highlight the greatest sports coupes of the past century, ranging from European legends to American muscle cars to modern Japanese supercars • Made possible by Jaguar in celebration of the launch of new Jaguar F-TYPE Coupe Los Angeles, (April 1, 2014) – A small cadre of rock legends, criti...[Read more...]
The Petersen Automotive Museum's Newest Exhibit - Town Cars: Arriving In Style
As the evolution from horse-drawn carriage to the automobile was underway in the early 20th century, Town Cars quickly became a pillar of luxury, sophistication and an illustration of one's status – a counterpoint to the average, mass produced Ford Model T. Los Angeles, (Feb. 18, 2014) – Known as 'Mr. Showmanship,' it's no wonder that Liberace not only owned a town car – a vehicle designed around status and opulence – but took it to the next, flashy level by covering the exterior ...[Read more...]
PETERSEN AUTOMOTIVE MUSEUM APPOINTS NEW CMO
Adam Langsbard, a veteran marketing pro with more than 20 years experience, has already helped launch the New Petersen's awareness and fundraising campaign and has locked in significant partnerships with Kia and Jaguar. (November 12, 2013) – The Petersen Automotive Museum is pleased to announce its new Chief Marketing Officer, Adam Langsbard. Langsbard, who joined the Petersen team at an instrumental time for the museum as it undergoes a dynamic transformation from the inside ou...[Read more...]
RRDC VOTES IN 37 NEW MEMBERS FOR 2013
HILLIARD, Ohio (Nov. 7, 2013) - Thirty-seven race-car drivers and motorsports professionals have been voted into the Road Racing Drivers Club in 2013. The group includes 13 Regular Members from the open-wheel and sports-car racing ranks, 20 Associate Members and four Honorary Members. The current roster of RRDC members now numbers 440. Voting was held among all current RRDC members. 'This year's crop of new Regular Members truly represents the spirit of the RRDC, as each driver has de...[Read more...]
2013 LA AUTO SHOW® HOSTS INAUGURAL MPG MOTORING INVITATIONAL PRESENTED BY FORZA MOTORSPORT 5 AND XBOX ONE
◾Top Collectors and Celebrities to Display More Than 60 Unique Vehicles on November 20 ◾More than 60 historic and unique vehicles to be displayed at Gilbert Lindsay Plaza ◾Influential icons, influencers, tastemakers, luminaries, collectors and celebrities to participate ◾The Motor Press Guild will announce its two Innovative Vehicle of the Year Awards at 7:30 AM ◾First-of-its-kind gathering for an international auto show ◾Event replaces the LA Auto Show's traditional opening keynote L...[Read more...]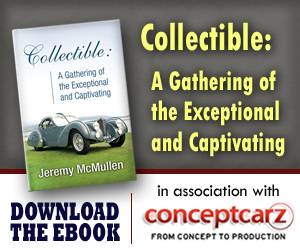 Chevrolet
Monthly Sales Figures
Volume
December 2014
184,938
November 2014
149,673
October 2014
155,965
September 2014
153,873
August 2014
185,930
July 2014
175,155
June 2014
188,567
May 2014
205,010
April 2014
181,648
March 2014
179,681
February 2014
153,913
January 2014
119,089
(More Details)
© 1998-2014. All rights reserved. The material may not be published, broadcast, rewritten, or redistributed.