1936 Lincoln Model K Series 300 news, pictures, specifications, and information

Tweet
Lincoln was one of the few luxury car builders that survived the Great Depression and continued in the years that followed in its wake. One of the major factors to their survival was the considerable resources of the Ford Motor Company, and Edsel Ford's strong interest in the line.

For 1936, all Lincolns, except for the new Zephyr, were grouped under the Model K and Series 300. The designs were similar to the previous year's model with slight improvements including a windshield with a 27-degree rake. The grille became rounder and given more prominent horizontal bars within the grille. The fenders became more streamlined and the headlights were lowered. The previous wire wheels were replaced with pressed steel disc-type giving them a more modern appearance.

This rare and beautiful classic K Model, Type 331 Brunn Brougham is number 20 of 20 built. It was built for a principal of Phillip Morris Co. The interior is mostly original with still working radio and intercom to the chauffer compartment. With black leather front and down filled tan broadcloth rear. When it was new, it cost $6,700 and weighed 5,570 pounds. The custom coachwork combines an open chauffeur's compartment with black leather upholstery and a closed passenger compartment with seating for up to five passengers. There are folding auxiliary seats, a concealed intercom, and folding footrests.

The exterior of this car is maroon accented by black fenders, a black padded top, and gold pin-striping. There are dual side-mounted spare tires with hard covers and side-view mirrors, a luggage rack, and body-colored steel artillery wheels riding on whitewall tires. There is an original working radio.

In 2009, this Model K Brougham with coachwork by Brunn & Co. was offered for sale at the Automobiles of Arizona auction presented by RM Auctions. The car was expected to sell for $65,000 - $100,000. As bidding came to a close the lot had been sold for the sum of $61,600 including buyer's premium.
By Daniel Vaughan | Apr 2009
This was one of the first cars restored by the Canton Classic Automobile Museum founder Marshall Belden. He used the car on his honeymoon and as a daily driver in his oil exploration efforts.
Source - Canton Classic Car Museum
Collapsible Convertible
Coachwork: Brunn

Brunn & Company of Buffalo, N.Y. was a favorite coachbuilder of Edsel Ford's. One of the body styles the company developed was the cabriolet, in collapsible and semi-collapsible style.

Mr. Ford was especially close to Hermann Brunn Jr. for whom this cabriolet was built. It was, in effect, the prototype for all subsequent cabriolets. Mr. Brunn enjoyed this car for several years before selling it.

The custom-built Brunn body styles among the most expensive offerings from Lincoln in 1936; the model shown here sold for nearly $7,000 new - about what one might pay for a fine house.
LeBaron produced 25 examples of the two-passenger coupe on the Model K chassis for 1936. Powered by a 414-cubicinch V-12 engine, the LeBaron Coupe offered its owners the ultimate in intimate luxury transportation.

This car was rescued from a junkyard and given a restoration. It has won numerous concours awards and represented the year 1936 at the centennial celebrations of the Ford Motor Company.
By Daniel Vaughan | Sep 2010
Convertible Victoria
Coachwork: Brunn

The Lincoln Motor Company was in bankruptcy when Henry Ford purchased it from Henry Leland. This was a triumph for Ford since Leland led a group that had ousted Ford from the first Henry Ford Company and renamed the company Cadillac. Edsel Ford took a personal interest in the company and introduced several stylish models.

Despite a deepening economic depression in the United States the Lincoln Motor Company continued to design and build outstanding luxury automobiles. One of the company's most handsome designs was the convertible Victoria, designed and built by Brunn of Buffalo, New York. Ten were built in 1936.

Lincolns were available on two wheelbases for 1936 - 136 and 145 inches. All were powered by Lincoln's own 414 cubic-inch twelve cylinder motor that developed 150 horsepower.

Interestingly, the Lincoln-Zephyr was introduced in 1936, as a more affordable alternative to the expensive 'senior' Lincoln. It was a sales success. In 1936 only 1,515 'big Lincolns' were sold. By 1940 it was gone, replaced by the Lincoln-Zephyr.

Bodies for the various configurations were supplied by different suppliers and Edsel preferred specific types from specific vendors. The body for the convertible Victoria was supplied by Brunn & Co. of Buffalo, New York. The 1936 version was the first year for pontoon style fenders. In keeping with the streamlining styling which was popular, the car also features a 27-degree raked windshield, lowered headlights and a lower profile roof.

This Lincoln was custom ordered by Mr. H.F. Johnson of the Johnson & Johnson Co. The body was made from white ash and paneled in aluminum with steel front cowl and a brass windshield. It is the fifth body of ten produced and is one of three known to still exist.

A complete restoration was recently completed on this Convertible Victoria.
Becoming a vehicle that was known for luxury, the Lincoln underwent a total transformation in 1931. Re-powered, re-styled, and becoming lower-priced, this entire transformation was done under the censorship of Edsel Ford. The Lincoln Model K replaced the Model L, and only a total of forty five models were ever produced.

With an increased horsepower from 90 to 120, the newly added Stromberg carburetor increased the engine with 384.8 cubic inches. With a price significantly lower than any other Lincolns, the Model K 7-passenger Touring vehicle was used primarily as a limousine. Though at $4,400, the model K still cost ten times the amount of a Ford.

The largest updates were contained in the body style. The wheel base was now increased to 145 inches with a longer hood, and rounded bumpers which now gave it a low and sleek profile. Dual trumpet horns and large bowl-shaped head lights now gave the front a stunning look. Utilized mainly as a limousine, sales were less than half of what they were in the late 1920s due to the Depression.

A reflection of the earlier Ford Model K, the Lincoln K-series was a luxury vehicle line that was produced until 1942. A V12 became standard in 1933, while the original K-Series featured a 385 in³ (6.3 L) V8. The option of ordering a fully custom coachwork was available for customers.

Appearing on a new chassis in 1931, the original Model K had a 145 in (3683 mm) wheelbase. Available as a dual cowl model, factory bodies were a 2 or 4-door phaeton. A derivative of the earlier L-series 60° V8, the 384.8 in³ (6.3 L) engine had a dual downdraft Stromberg carburetors, altered timing upped power to 120 hp (89 kW), and higher compression.

Splitting into two lines in 1932, the Lincoln K-series featured the carryover Model KA and the new V12-powered Model KB. The engine output was pushed to 125 hp (93 kW) while the V8 car reverted to a 136 in (3454 mm) wheelbase. Producing 150 hp (112 kW), the KB featured the marque's new V12, 447.9 in³ (7.3 L) 65° L-head unit. These two new lines featured a new grille with less of a surround, and vent doors rather than vertical louvers on the sides of the hood. Both series also featured a parking light on top of each front fender and 18 inch wire wheels.

The Model KA V8 engine was replaced in 1933 with a new 381.7 in³ (6.3 L) V12. The large KB engine shared very few similarities with this new L-head engine. Only a few minor changes that were readily visible occurred on the 1933 K-series. The return of hood louvers and the deletion of the bar linking the headlights were by far the most obvious updates. The chassis was also revised, along with thermostatic shock absorbers and transmission.

In 1934, the V12 engines were replaced by a single 414 in³ (6.8 L) version of the updated model KA V12. The KA and KB nameplates now denoted the wheelbase only. For this year, the only styling updates included the replacement again of the louvers with doors on the side of the hood, and a body-colored grille surround.
For 1935, the Lincoln line was trimmed down considerable, as all vehicles where simply referred to as the Model K. Putting focus on the lofty over-$4,000 segment, the marque was attempting to improve profitability, though unfortunately limiting sales in the depression devastated US.

The following year, a more modern Lincoln Zephyr was debuted. Costing much less, the Model K's days were considerably numbered. However, despite its high $4700 price-tag, a 7-passenger Model K limousine was the marque's best-selling model for 1936. A new and improved raked windshield and pressed steel wheels were also part of this years update.

Continuing in production for the next five more years, the Model K unfortunately faced a decrease in sales in comparison to the more modern Zephyr and the new flagship Continental which became more appealing to buyers. Though production was mostly ended with the 1939 model year, one final Model K, the 1942 model was a one-off 'Sunshine Special' convertible limousine that was built especially for President Roosevelt.
By Jessica Donaldson
For more information and related vehicles, click
here
Postwar Ferrari Named Best of Show at 2014 Pebble Beach Concours d'Elegance
1954 Ferrari 375 MM Scaglietti Coupe Named 'Best of Show' PEBBLE BEACH, Calif. (August 17, 2014) -- Excited cheers echoed across the 18th fairway of Pebble Beach Golf Links Sunday when a 1954 Ferrari 375 MM Scaglietti Coupe was named Best of Show at the 64th annual Pebble Beach Concours d'Elegance. The car, owned by Jon Shirley of Medina, Washington, was the first postwar car to take the top award at the prestigious event in nearly five decades. It was also the first Ferrari to win. ...[Read more...]
Two Best of Show Winners : Similar Designs : Same Owner
When these two vehicles won Best of Show honors at major Concours d'Elegance events, they both were owned by Judge Joseph Cassini III. The green colored Chrysler 4 door Phaeton with tan convertible top wears coachwork by LeBaron. In 2012, it won the Best of Show title (for an American car) at the Concours d'Elegance of America at St. Johns. The other car is a Packard 2 door Convertible Victoria with coachwork by Dietrich. It won this years Pebble Beach Concours d'Elegance Best of Show honors...[Read more...]
63rd Pebble Beach Concours d'Elegance Names 1934 Packard 'Best of Show'
The competition showcased 248 cars, including 48 from abroad PEBBLE BEACH, Calif. (August 18, 2013) -- A 1934 Packard 1108 Twelve Dietrich Convertible Victoria owned by Joseph and Margie Cassini III of West Orange, New Jersey, was named Best of Show at the 63rd Pebble Beach Concours d'Elegance, held Sunday on the 18th fairway of Pebble Beach Golf Links at Pebble Beach Resorts. The event showcased 248 cars from 36 states and 12 countries and raised $1,277,007 for charity. 'This Pack...[Read more...]
Pair Of Majestic Duesenbergs Top RM's $10.7 Million Hershey Sale
• RM Auctions generates $10.7 million in sales with 95 percent of all lots sold at its Hershey, Pennsylvania auction • Top sales honors go to a pair of historic Duesenbergs from the distinguished Ray Bowersox Collection • Pair of Packards – one magnificently restored and one in unmolested, original condition – also attract significant interest, well-exceeding pre-sale estimates • Auction draws international audience, with bidders representing 17 countries around the world • RM continues it...[Read more...]
Cherished Classics From The Pettit Collection Will Be Offered Without Reserve
• The 1929 Duesenberg 'Blue J' and 11 collector cars from the William A. C. Pettit, III Collection will be sold at Gooding & Company's Pebble Beach Auctions
• Estate Proceeds will benefit the Shriners Hospital for Children®-Tampa
Gooding & Company, the acclaimed auction house celebrated for selling the world's most significant and valuable collector cars, is honored to present the finest automobiles of the William A.C. Pettit, III Collection at its Pebble Beach Auctions on Aug...[Read more...]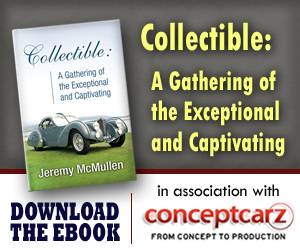 Similarly Priced Vehicles from 1936
Stout Scarab ($5,000-$5,000)
Packard Model 1404 Super Eight ($2,900-$5,820)
Packard Twelve ($3,800-$6,400)
Cadillac Series 85 ($2,695-$5,145)
Cadillac Series 90 ($6,085-$6,390)

Average Auction Sale: $159,232
Lincoln
Monthly Sales Figures
Volume
December 2014
9,690
November 2014
8,113
October 2014
8,883
September 2014
7,257
August 2014
8,146
July 2014
7,863
June 2014
7,271
May 2014
8,845
April 2014
6,803
March 2014
8,969
February 2014
6,661
January 2014
5,973
(More Details)
© 1998-2014. All rights reserved. The material may not be published, broadcast, rewritten, or redistributed.