1938 SS Cars SS 100 news, pictures, specifications, and information

Tweet
A name can foster all kinds of emotions. In the days immediately following the conclusion of the Second World War, 'SS' certainly didn't conjure up many happy memories for many Europeans including the British. Instead, 'Jaguar' was born.

Prior to World War II, what has become known as Jaguar was known as SS Cars Ltd. The company was based in Coventry, England. The company had gotten its start as the Swallow Sidecar Company in 1934 but would quickly grow out of that to become a maker of small, 2-door sports cars. This suited the company rather well as many of the small British sports cars of the era weren't all that much bigger than some of the sidecars the coachbuilder had manufactured.

One of the last sports cars to be produced before the outbreak of the war for England would be one that would be offered at this year's RM Auctions in Monterey, California. The car was the SS100 and it was built between 1936 and 1940.

The SS100 was a successor of the SS90, a popular model that would come with a 2.6-liter six-cylinder engine. And while their appearance was stunning with its long, narrow nose and sweeping fenders that incorporated into running boards, the performance was lacking greatly, and therefore, was not well received by all.

The SS100 was meant to change that. By 1938, the car was coming with an overhead valve, 3.5-liter straight-six. When combined with twin SU carburetors, power increased from 70 bhp with the 2.5-liter edition, to 125 bhp with the 3.5-liter engine. This gave the car a top speed of 101 mph and a zero to 60 time of just 10.4 seconds.

Not only was the SS100 the first to take SS Cars Ltd. up to 100 mph, it would also be the first time in which the 'Jaguar' would be seen on a car. This would help set the tone for the company and for its future. While the SS100 wasn't the only car the company offered, with its improved performance, it certainly would be the only one in which most people would really care about.

This particular SS100 would be delivered, with its elegant design giving the effect of its narrow, rectangular nose seemingly splashing through water, to Lt. Col. A.W. Tate in England. Given the fact that many such cars would be taken to auxiliary airfields on days off and used for impromptu racing, it is believed this chassis also saw some time driving in some amateur races.

Such cars were not of much importance during the war as they would likely end up personal vehicles, or stored away. Therefore, not a whole lot is known about the car before it emerges once again in 1964.

At that time, the car would appear heading to the United States and a Jaguar enthusiast Ken Gardner. Upon receiving the car, Gardner would have the car enlisted in a comprehensive restoration. Immediately upon completion the car would be entered at the 1970 Indianapolis Grand Classic where it would earn the victory in the Primary Foreign Class. With a victory under its belt, the car would end up moving on to Floyd Moore of Glenview, Illinois. Things got even better for 39048 as it would go on to earn an AACA National First Prize.

Such a successful car could not be easily parted with and Moore would end up holding onto the car from 1970 until 1984 when he would sell it to Bernard Nevoral of Chicago. The purchase would make the SS100 part of Nevoral's private collection of classic sporting cars. The car would not merely sit there and look good. It would end up taking part in a number of vintage rallies and other events.

In 2010, the car would go through a body-off-frame restoration completed by Jeff's Resurrections of Taylor, Texas. The car would end up finished in correct blue with red leather interior. The car would also come complete with a historical file containing registrations, prior title documents, a Jaguar Daimler Heritage Trust certificate and numerous other fascinating materials.

An early 3.5-liter SS100, this car remains in a special place in Jaguar history as it is just one of 118 SS100s to be built before the company had to transition over to manufacturing for military purposes. With such a lively, successful history, and yet, a not so welcomed association with the German SS, this SS100 would go on to earn $687,500 at this year's auction.

Sources:
'Lot No. 235: 1938 Jaguar SS100 3.5-liter Roadster', (http://www.rmauctions.com/CarDetails.cfm?SaleCode=MO11&CarID=r187&Currency=USD). RM Auctions. http://www.rmauctions.com/CarDetails.cfm?SaleCode=MO11&CarID=r187&Currency=USD. Retrieved 29 August 2011.

Wikipedia contributors, 'SS 90', Wikipedia, The Free Encyclopedia, 1 May 2011, 16:47 UTC, http://en.wikipedia.org/w/index.php?title=SS_90&oldid=426911653 accessed 29 August 2011

Wikipedia contributors, 'SS Cars Ltd', Wikipedia, The Free Encyclopedia, 24 August 2011, 10:18 UTC, http://en.wikipedia.org/w/index.php?title=SS_Cars_Ltd&oldid=446465679 accessed 29 August 2011

Wikipedia contributors, 'Jaguar SS100', Wikipedia, The Free Encyclopedia, 18 July 2011, 15:07 UTC, http://en.wikipedia.org/w/index.php?title=Jaguar_SS100&oldid=440130579 accessed 29 August 2011
By Jeremy McMullen
William Lyons and William Wamsley set up the Swallow Sidecar Company in 1922 in Blackpool, England. The six-man shop made motorcycle sidecars and by 1927 they began offering special sporting bodies on popular chassis for Austin, Fiat, Standard, and other small cars of the period. They moved to Coventry one year later, marketing their first car in 1931. That car was introduced to the public at the Olympia Motor Show in London in October 1931, instantly becoming a sensation. A Standard chassis and engine were used on the first SS1, and on this chassis was built a stunning coupe body with elongated bonnet and an extremely low-slung body. It was underpowered and Lyons immediately set about resolving the lack of power.

The name Jaguar debuted in 1935, coinciding when the first six-cylinder SS 90 was introduced on a shortened SS1 chassis. The roadster was a stunning looking vehicle with numeral 90 used to refer to the top speed. It was a smash hit, but speed merchants immediately wanted more horsepower, so 10 months later the SS 100 was introduced and remained in production to November of 1940. The initial version introduced in 1936 was powered by a 2.5-liter engine, upsized to 3.5-liters in 1938.

In 1936 the first SS 100 was produced. The SS 100 was the first true 100 mph sports car available to the public. In four years of production, the SS100 earned an exceptional reputation in winning road races, endurance contents and rallys. This car has a six-cylinder 3.8 liter engine generating 125 horsepower. The original selling price was $1,925.

The SS 100 was a British 2-seat sports car built between 1936 and 1940 by SS Cars Ltd of Coventry, England. The last one is thought to have been delivered in 1941.

In 1936 the name Jaguar was given to a new saloon car and from then on to all the car. Following World War II, due to the connotations then attached to the initials SS, the company was renamed Jaguar.

The chassis with a wheelbase of 8 feet 8 inches, was essentially a shortened version of the one designed for the 2.5-liter saloon, a car produced in much great numbers, and had first been seen in the SS 90 of 1935. Suspension was half elliptical springs all around with rigid axles.

The engine was a development of the old 2.5-liter Standard unit converted from side valve to overhead valve with anew cylinder head designed by William Heynes. The power output was increased from 70 to 100 horsepower. Twin SU carburetors were bolted directly to the cylinder head.

Widely considered to be one of the most aesthetically pleasing Jaguar cars, it is also one of the rarest with only 198 of the 2.5-liter and 116 of the 3.5 liter models being made. Most stayed on the market but 49 were exported.

This rear-wheel-drive car is powered by a 212.7 cubic-inch, inline six-cylinder engine, fitted with twin SU carburetors, developing 125 horsepower and coupled to a four-speed manual gearbox. The 2,575-pound vehicle is capable of 101 mph and sold for $1,925.

This SS100 Roadster was purchased by Malcolm S. Pray Jr. in 1998. It is a 3½-Litre model, although the present 3½-Litre engine was installed at a later day. The engine is equipped with a performance-oriented, bronze-coated cylinder head, which is believed to have been installed by the factory only on cars intended for competition use. The car was originally finished in black with red leather upholstery before being delivered to its first owner, a Mr. J. M. Archer, in Scotland.

This car was the poster car for the 1999 Greenwich Concours d'Elegance, and it was Best in Class at Meadow Brook in 1999, Bridgehampton in 2004, and Cranbrook in 2005.

The body has been refinished in British Racing Green with biscuit-toned seats. There are Lucas headlamps, fender lights, dual fog lights, and both a folding windscreen and Brooklands racing windscreens.
This SS 100 was delivered though the Parker's Bolton agency in Manchester, England, in 1938. It would spend the first 24 years of its life in the United Kingdom, before coming into the car of Eugene Faust, who brought it to New York in 1962. It remained with Faust for seven years and during that time received a restoration. Its original engine, number M 545 E, had been replaced with number M 499E earlier in its life. During the restoration, Faust replaced the original fenders, but they are still with the car as spare parts.

Ron Keno of Mohawk, New York purchased the car in 1969 and kept it for many years, driving it only during the summer and fall seasons.

The car was painted gunmetal gray for much of its life. It has recently been repainted a dark blue with a red leather interior.

In 2009, this SS 100 Roadster was offered for sale at the Sports & Classics of Monterey auction presented by RM Auctions. The car was estimated to sell for $250,000 - $350,000 and offered without reserve. As the gavel fell for the third and final time, the lot had been sold for the sum of $341,000, including buyer's premium.
By Daniel Vaughan | Dec 2009
Roadster
Chassis Num: 39016
Engine Num: M529E

William Lyons and William Wamsley setup with Swallow Sidecar Company in 1922 in Blackpool, England. Their first car debuted to the public at the Olympia Motor Show in London that year.

The range of sports cars built by the company that became SS Cars and then Jaguar evolved from the SS90 of 1935, to the SS100 2.5-liter of 1935 and finally to the SS100 3.5 liter of 1938. The exterior shape of these cars remained virtually unchanged, but many changes occurred under the simple, but effective body. These were the first S.S. cars to be called Jaguar. William Lyons said that the name represented the feline grace and elegance, power and agility that set this car apart.

In 1936, Tommy Wisdom won the Alpine Trials in an SS100 and went on to race very successfully at Brooklands and Shelsley Walsh. Three SS100s won the team prize at the RAC Rally in 1937. When SS100 production was cut short by the Second World War in 1939 just 190 of the SS100 2.5-liter cars and 118 of the 3.5-liter variant had been constructed.

This car is a rare 'numbers-matching' example that was completed on December 14th of 1937 and sold in February 1938 to S. Walker of Dorset, England. The car remained in the United Kingdom until it was imported into the United States in 1958, spending the next 40 years in California. It was discovered in a junkyard prior to being purchased and restored by its current owner in April of 2005. Just 116 were produced.
This SS 100 is chassis number 39039. It was delivered new to Harold C. Goozee, of London, on March 11th of 1938. it was given registration HMX 87, a Middlesex issue that began that month. It is the only SS 100 to be painted Snow Shadow Blue. The car competed in the Royal Automobile Club Scottish rally that spring, and again in 1939, with Goozee himself driving. He also raced in rallies at Bournemouth, Buxton, and Scarborough. He raced at Brooklands and Donington, where he was clocked at 110 mph.

After World War II came to a close, Goozee resumed competition. During 1949 and 1950, he raced at Silverstone and Blackpool, and he also competed in Prescott hill climbs. In 1959, the car was sold to G. and J. Smith, of Herefordshire. In 1993, the car was imported to the United States where it was given a full restoration by Terry Larson of Mesa, Arizona. Since restoration, the car has been used regularly.

The car has a four-speed overdrive gearbox from an XK140, installed in the mid-1950s. Turn signals have been installed in the original lighting fixtures. There is also a hidden master switch which disconnects all electrical circuits when the car is not in use.
By Daniel Vaughan | Feb 2014
| | |
| --- | --- |
| | Roadster |
The Jaguar SS100 is a two-seat sports car built between 1936 and 1940 by SS Cars Ltd. of Coventry, England. The Model 100 name reflected the 3.5 liter Model's ability to exceed 100 mph, an unheard of speed for a production vehicle at that time. Because of this performance, an animal name was suggested; once approved by founder Sir William Lyons, the name 'Jaguar' was given to their new sedan in 1936, and from that point forward to all their cars.

The chassis has a wheelbase of 8 feet, 8 inches, a shortened version of their more common 2.5-liter sedan. Suspension is semi-elliptical leaf springs all round with rigid axles; tires are 5.5 inches on 18-inch wheels and brakes are Girling. The engine is a straight six-cylinder model developed from an older 2.5-liter unit, featuring a modern cylinder head with overhead valves and an output of 100 horsepower. Twin SU carburetors were bolted directly to the cylinder head. In 1938 the displacement increased to 3.5-liters and power to 125 horsepower. The four-speed gearbox has synchromesh on the top three ratios.

Widely considered one of the most beautiful Jaguars, it is also quite rare, with just 198 of the 2.5-liter and 112 of the 3.5-liter models made. Only 49 were exported. This particular car made its way to the United States in 1960 and saw a variety of owners until its current owner acquired it in 1988. Originally delivered in Gunmetal Gray, it was refinished in British Racing Green. It has taken first place in a number of notable Concours d'Elegance.
The origination of the SS letters designated by Jaguar founder Sir William Lyons, has always been controversial. As his original firm was known as the 'Swallow Sidecar Company', that seems a logical explanation. The SS-100, was the first in a long line of high performance production cars that looked as fast as they went. They were one of the first cars to bear the Jaguar name, although at the time it was just a nameplate; it wouldn't become the corporation's umbrella brand name until after World War II.

William Lyons was born in 1901 and became a keen motorcyclist in his teens. This lead to a friendship with William Walmsley, an individual who was building motorcycle sidecars in a garage on his property. Soon, Lyons was assisting Walmsley's business, and soon the Swallow Sidecar Co., was formed.

The company was formed on September 4, 1922, Lyons' 21st birthday. Production was small at first, but soon drew the attention of the motoring press. This led the company to broaden its horizons to motor cars.

The Swallow Sidecar company became the Swallow Sidecar and Coach Building Co., in 1926. It would continue to move towards full-scale car production. In 1931, the word sidecar disappeared from the company's name, became the Swallow Coachbuilding Co., Ltd. The acquired new facilities in Coventry, which was in close proximity to the Standard Motor Co., Ltd, which supplied engines, underpinnings, and other parts for the Swallow company. A short time later, the companies name was again changed, this time to S.S. Cars, Ltd. and became a publicly-held company.

The SS90 made its debut in 1935. It had a long, louvered hood and low slung coachwork. The 2.7-liter Standard side-valve six-cylinder engine was suitable, but was not a performance powerhouse. It did, however, served as a transition step between the SS1 roadster and the SS100. In total, only 21 examples were produced.

The SS100 had a similar underslung chassis similar to the SS90. The wheelbase measured 104 inches. Under the hood was a Standard six-cylinder engine with a new overhead valve design with aluminum pistons, augmented by a robust bottom end and seven main bears. With the help of two SU carburetors, the engine was capable of producing just over 100 horsepower at 4500RPM, compared to 68 horsepower.

The engine was fitted to a four-speed gearbox with synchromesh engagement in the top three gears. 15-inch Girling aluminum drum brakes were rod-actuated and brought the 18-inch center-lock Dunlop racing wheels to a stop. The suspension was typical for the period, with semi-elliptic leaf springs at all four corners.
The SS100 soon earned a reputation for its performance and handling characteristics. Along with performance, the car had rakish good looks. The '100' in its name was supposed to represent its top speed, but in testing the car did not achieve this figure. Its top speed was close, at 95 mph. Zero-to-sixty was achieved at about 12 to 14 seconds.

Further work was done on the engine, increasing the bore from 73mm to 82mm, and the stroke received similar treatment, being stretched from 106 to 110mm. This resulted in a displacement size increase from 2664cc to 3486cc. Valve diameters expanded, connecting rods were a high-strength steel alloy, and the crankshaft turned in sturdier main bearings. The compression ratio was reduced from 7.6:1 to 7.2:1, and the engine's peak output rpm diminished slightly, thanks to the longer stroke—from 4,600 rpm to 4,250.

Horsepower rose from 102 to 125 horsepower. A new transmission, driveshaft, and differential were added. The result was a zero-to-sixty time in just over 10 seconds and finally capable of topping the 100 mph barrier.

There were 190 examples of the 2.5-liter SS 100s to leave the factory. There were 118 examples of the 3.5-liter vehicles. A SS100 Coupe was created for the 1938 London Motor Show at Earls Court, but never made it past the prototype status.
By Daniel Vaughan | Dec 2009
In 1935 the 'Jaguar' name sprang upon the scene for the first time wîth a completely new saloon and sports car range. William Heynes had been working to produce a completely new box section cruciform braced chassis for a vastly improved new model range. Meanwhile Weslake had been turning his talents to the Standard engine and by adopting overhead valves he succeeded in increasing output from 75 hp of the previous 21/2 litre sidevalve engine to no less than 105 hp. For the new chassis and engine unit, Lyons designed a fresh body style, less flamboyant than previous models, yet still stylish. Indeed it was closer to contemporary Bentleys which cost nearly four times the price!

Sophistication was increasing, and now customers were offered four doors for the first time on an SS. Indeed so different were the new models that it was felt that a new model name was needed. The Company's advertising agency suggested 'Jaguar' and though Lyons took some persuading, it was finally adopted. Thus the new cars would be known as SS Jaguars. The 'Jaguar' name was an ideal choice - feline grace and elegance, combining docility wîth remarkable power and agility. The cars have matured and developed to justify the analogy in every way. With typical showmanship, Lyons had arranged a lunch at the Mayfair Hotel in London to launch the new model to the press a few days before the 1935 Motor Show. The SS Jaguar 21/2 litre saloon was unveiled to much favourable comment and the assembled company were asked to guess the price. The average guess was £632. The actual price… just £395.

All the earlier SS designs had been superseded wîth the exception of the larger Tourer body which lived on wîth a revised radiator grille and the fitment of the new 21/2 litre engine. The superb new sports car design, which had been glimpsed just briefly as the SS 90, reappeared in similar form as the SS Jaguar 100. With a revised treatment around the fuel tank area at the rear, and more importantly, the adoption of the new chassis and engine, the company now produced a sports car to be proud of. For many, the SS 100 is a pre-war classic amongst sports cars. The price, incidentally, was just £395. This new model was to be used to considerable effect in competitions, both national and international.


In 1936 the motoring journalist Tom Wisdom, driving wîth his wife Elsie, won the International Alpine Trials in an SS 100. This car, which came to be known as 'Old Number 8' was run very successfully at the Brooklands circuit by Wisdom and in the Shelsley Walsh hillclimb by Coventry garage and theatre owner, Sammy Newsome. A year later a team of three cars was entered by the factory in the RAC Rally, the premier rally event in Britain. The team, which included the Hon. Brian Lewis (later Lord Essendon) took the Manufacturer's Team Prize but outright success eluded them. Instead the event was won by a privately entered SS 100! A new, enlarged 31/2 litre engine had been developed and tested in 'Old Number 8'. In September 1937, this engine, together wîth a new 11/2 litre unit, joined the 21/2 litre version in a completely revised model range. The new models were not very different in appearance, distinguished from their predecessors by the lack of the side mounted spare wheel, but the range now employed 'all steel' construction. Additionally the old Tourer was replaced by Drophead versions of the saloon in each engine size.

Heynes had designed a further stronger chassis for the new body construction resulting in more interior space and bigger doors. Prices ranged from £298 for the 11/2 litre saloon to £465 for the 31/2 litre Drophead Coupe. The new 31/2 litre engine was fitted to the '100' model and this gave genuine sports car performance wîth sixty miles per hour reached from a standstill in 10.5 seconds and a top speed of over 100 mph. At £445 the bigger-engined SS 100 was in a class of its own. Meanwhile the experimental 31/2 litre unit fitted to 'Old Number 8' was being increasingly modified. Responsible for this work was a man who had accepted the position of Chief Experimental Engineer wîth SS in 1938. His name was Walter Hassan, a man destined to become a legend in the motor racing world and one who would play an important role in the Jaguar story. For the Motor Show of that year Lyons had designed a stylish closed body for the SS 100. Reminiscent of the Bugattis of the period, just one was made before the outbreak of World War Two decreed an end to car production.
Source - Jaguar
For more information and related vehicles, click
here
NEW 2015 LINCOLN NAVIGATOR EQUIPPED FOR ENHANCED PERFORMANCE AND REFINEMENT
◾More powerful engine, redesigned exterior, updated interior and customer-focused technologies reaffirm Lincoln Navigator's leadership in the full-size luxury SUV market ◾New 3.5-liter, twin-turbocharged EcoBoost® engine delivers more power and torque than previous-generation Navigator, while providing EPA-estimated, best-in-class fuel economy of 16 mpg city, 22 mpg highway and 18 mpg combined ◾Available Reserve Package includes leather-wrapped instrument panel, armrests and gear shift, premiu...[Read more...]
MERCEDES-BENZ 2014 G63 AMG: THE ULTIMATE G-CLASS
The latest technology for the AMG off-road icon: the new 2014 G63 AMG impresses with a state-of-the-art powertrain, expressive new design and improved efficiency. All this is largely attributable to the AMG 5.5-liter V8 biturbo engine delivering 536 hp and the AMG SPEEDSHIFT PLUS 7-speed automatic transmission. Every new AMG high-performance vehicle offers an outstanding mix of 'more power from less fuel' – and the G63 AMG is no exception. The 'strong man' in the AMG model range has been furt...[Read more...]
SUBARU ANNOUNCES 2014 BRZ PRICING
• BRZ sales up 200 percent YTD over 2013 Cherry Hill, N.J. - Subaru of America, Inc. today announced pricing for the 2014 BRZ. Starting at $25,595, the BRZ lineup focuses on the fundamentals of great sports car design: low vehicle weight, an ultra-low center of gravity and precision steering. Sales of the Subaru BRZ remain strong and were up 41 percent in June and up 200 percent year-to-date, bolstering record-setting corporate sales for the first half of the year. With sales up 2...[Read more...]
2014 Honda Odyssey Arrives At Dealers July 2 Delivering More Value To Customers With Refreshed Styling
06/25/2013 - TORRANCE, Calif. The 2014 Honda Odyssey minivan arrives at Honda dealerships nationwide on July 2, refreshed with a host of powertrain, styling, interior, feature and safety upgrades, all designed to meet the needs of today's family. Key changes to the 2014 Odyssey minivan include the addition of a standard 6-speed automatic transmission on all trims resulting in class-leading fuel-economy ratings, enhanced safety equipment, cleaner front and rear exterior styling, plus revis...[Read more...]
CHRYSLER GROUP LLC AND FIAT S.P.A. ANNOUNCE MOST ACCESSORIZED VEHICLES AND TOP-SELLING ACCESSORIES
Mopar Offers More Than 25,000 Accessories Worldwide •Ram 1500, Jeep Wrangler and Dodge Challenger are most accessorized vehicles in North America •Side steps, Jeep Wrangler tops and floor mats are best-selling accessories in North America •Fiat 500, Fiat 500L and Jeep Grand Cherokee among most accessorized vehicles in other global regions •Top-selling accessories announced for Europe, Middle East, Africa, Asia Pacific and Latin America February 11, 2013 , Auburn Hills, Mich....[Read more...]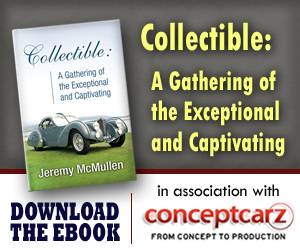 SS Cars
Monthly Sales Figures
Volume
December 2014
1,683
November 2014
1,253
October 2014
1,007
September 2014
1,142
August 2014
1,184
July 2014
1,187
June 2014
1,263
May 2014
1,304
April 2014
1,035
March 2014
1,816
February 2014
1,552
January 2014
1,347
(More Details)
© 1998-2014. All rights reserved. The material may not be published, broadcast, rewritten, or redistributed.