1973 Volkswagen Type 181 Thing news, pictures, specifications, and information

Tweet
The Volkswagen Type 181 was designed as a forestry/military vehicle to be used in Europe, mainly the German Army. It was built in Europe from 1969 through 1971 after which, Mexico began producing the vehicle. In Mexico it was called 'Safari'. Pontiac had a station-wagon in the mid 1950's named 'Safari', so Volkswagen was unable to use that name in the US market. So the decision was made to label the vehicle, 'The Thing'.

The Thing was a front engine, rear-wheel drive vehicle based loosly on the platform of the Beetle. With its four doors it appeared to be much larger than a Volkswagen Beetle, however, it was only a few inches wider and weighed about the same.

A Volkswagen air-cooled, 1.6 liter flat-four provided 46 horsepower and 70 foot-pounds of torque. It was capable of achieving a top speed of around 70 miles per hour.

In 1974, Volkswagen introduced the 'Acapulco' Thing. It was basically stock, had blue and white paint, running boards, a few trim changes, a Surry top and either a soft top or a hard top.

The doors were able to be removed; no tools were necessary. The top was convertible with a fiberglass hard top available as optional equipment. With a price tag of around $3,000, it was close to one-thousand dollars more than a Volkswagen Beetle; a high price to pay for a SUV with modest horsepower and no four-wheel drive. Its ultimate demise was its inability to meet U.S. governmnet crash test standards for 'passenger cars' in 1975. It was able to avoid those requirements by being classified as a 'Multi-Purpose Vehicle' in 1973 and 1974.

In 1975 production ceased after about 25,000 examples were produced.
By Daniel Vaughan | May 2005
The Volkswagen Type 181 'Thing' was a very capable vehicle, built for both military and consumer use. The German government was in need of a durable transport vehicle that was nimble, lightweight, and inexpensive. Volkswagen saw the opportunity and produced the 'Thing' which was an off-road capable vehicle that could be driven on poor roads. The design was simple and was based on the World War German military light reconnaissance Type 82 Kubelwagens. Production began in 1969 at Wolfsburg, German and continued in German until 1971, when production was transferred to Puebla, Mexico. The Mexican produced versions were dubbed the 'Trekker' and 'Safari'. In 1972 the 'Thing' began selling in the United States and was sold until 1974 when it was dropped due to failing to meet the ever-evolving US safety standards. During those two years of sales in the US, it is believed that 25,000 units were sold.

The example shown carries chassis number 183015428 and engine number AM009473. It is finished in white with the interior finished in black vinyl with bucket front seats and bench rear seats. It was expected to fetch between $12,000-$18,000. That estimation proved to be accurate, as it was sold at $17,050.
By Daniel Vaughan | Nov 2006
This 1973 Volkswagen Type 181 Thing was offered for sale at the 2007 Sports and Classic Car Auction presented by The Worldwide Group, in Hilton Head Island, SC where it was estimated to sell for $15,000 - $20,000. It was offered without reserve, meaning the high bid would become the new owner.

This vehicle has been treated to a restoration since new. It is powered by a 1679cc four-cylinder air-cooled engine mated to a four-speed manual gearbox. It has removable doors and body panels adding to the allure and versatility of the vehicle. This car has a unique custom top and tonneau cover which helps transforms this 'Thing' from car into a pick-up style truck.

At auction the car was sold for under the estimated value, netting $9,900 including buyer's premium.
By Daniel Vaughan | Nov 2007
For more information and related vehicles, click
here
2015 SORENTO NAMED BEST FAMILY VEHICLE BY THE NORTHWEST AUTOMOTIVE PRESS ASSOCIATION
Sorento SX Tops Its Segment at Annual 'Mudfest' Challenge Event ◾Automotive journalists from the Pacific Northwest rank the Sorento ahead of six competitors in the Best Family Vehicle category ◾Strong performances on both the autocross course and public roads help Kia's popular CUV capture title IRVINE, Calif., May 9, 2014 – Kia Motors' highly acclaimed 2015 Kia Sorento was named Best Family Vehicle by the Northwest Automotive Press Association (NWAPA) during the annual 'Mudfest' com...[Read more...]
John Barnard's Finest: Some of the Greatest of Barnard's Design
The latter-part of Barnard's Formula One career would be filled with disappointments and disputes. However, there was no disputing the genius of the man from London. In fact, a couple of innovations that are mainstays in Formula One design were first introduced by this man who had been involved in motor racing in some form or manner since the 1960s. John Barnard would be born in London on the 4th of May in 1946. The war was over and a whole new world loomed on the horizon. It was t...[Read more...]
BRUCE MEYERS TO CELEBRATE 50TH ANNIVERSARY OF ICONIC MEYERS MANX BY RACING IN 2014 NORRA MEXICAN 1000 RALLY
After months of preparation and with the support of an industry it helped create, Meyers Manx Inc. today proudly announced details of a new project to celebrate the car's 50th anniversary next month. It is entering company founder Bruce Meyers in next month's 2014 General Tire NORRA Mexican 1000 rally. The iconic Meyers Manx dune buggy ('Old Red') was invented by Meyers in a small garage on the Balboa Peninsula of Newport Beach, California and first driven in May of 1964. The spirited and eve...[Read more...]
BESPOKE 911s METICULOUSLY RESTORED FOR CUSTOMERS BY SINGER VEHICLE DESIGN
• Newest Handcrafted Customer Car by Singer Salutes50th Anniversary of Original 911, Evoking Passion for a True Automotive Icon
LOS ANGELES – November 20, 2013 – As Singer Vehicle Design (SVD) tonight hosts a Los Angeles viewing of its latest handcrafted masterpiece restored for a customer, the company will continue to salute the genius of Porsche and the 50th anniversary of the original 911. Considered the most bespoke 911 re-imagined by SVD yet, the 'Sweden' car, to be shown t...[Read more...]
Norra Names Mark Mcmillin Grand Marshal For 2013 General Tire Mexican 1000
Legendary Baja racing champion and San Diego-based homebuilder Mark McMillin has been named by the National Off Road Racing Association (NORRA) as the honorary Grand Marshal for this year's upcoming General Tire NORRA Mexican 1000. The unique fourth annual on and off-road rally is set to kick off this Saturday, April 27th in Mexicali, Baja, Mexico and will conclude at lands-end in San Jose Del Cabo on May 1. Mark McMillin's Grand Marshal role places him in an elite group of previous icons ...[Read more...]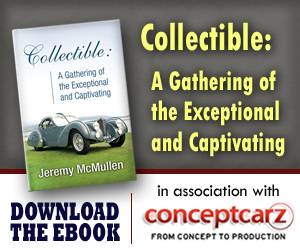 Similarly Priced Vehicles from 1973
Dodge Challenger ($3,010-$3,010)
Volvo 142 ($3,000-$3,000)
Triumph Spitfire ($3,000-$3,000)
Saab 96 ($3,000-$3,000)
Pontiac LeMans ($2,920-$3,430)

Average Auction Sale: $14,154
Volkswagen
Monthly Sales Figures
Volume
December 2014
34,058
November 2014
31,725
October 2014
30,313
September 2014
25,996
August 2014
35,181
July 2014
30,553
June 2014
28,827
May 2014
32,163
April 2014
30,831
March 2014
36,717
February 2014
27,112
January 2014
23,494
(More Details)
© 1998-2014. All rights reserved. The material may not be published, broadcast, rewritten, or redistributed.