1973 Volkswagen Type 181 Thing news, pictures, specifications, and information

Tweet
The Volkswagen Type 181 was designed as a forestry/military vehicle to be used in Europe, mainly the German Army. It was built in Europe from 1969 through 1971 after which, Mexico began producing the vehicle. In Mexico it was called 'Safari'. Pontiac had a station-wagon in the mid 1950's named 'Safari', so Volkswagen was unable to use that name in the US market. So the decision was made to label the vehicle, 'The Thing'.

The Thing was a front engine, rear-wheel drive vehicle based loosly on the platform of the Beetle. With its four doors it appeared to be much larger than a Volkswagen Beetle, however, it was only a few inches wider and weighed about the same.

A Volkswagen air-cooled, 1.6 liter flat-four provided 46 horsepower and 70 foot-pounds of torque. It was capable of achieving a top speed of around 70 miles per hour.

In 1974, Volkswagen introduced the 'Acapulco' Thing. It was basically stock, had blue and white paint, running boards, a few trim changes, a Surry top and either a soft top or a hard top.

The doors were able to be removed; no tools were necessary. The top was convertible with a fiberglass hard top available as optional equipment. With a price tag of around $3,000, it was close to one-thousand dollars more than a Volkswagen Beetle; a high price to pay for a SUV with modest horsepower and no four-wheel drive. Its ultimate demise was its inability to meet U.S. governmnet crash test standards for 'passenger cars' in 1975. It was able to avoid those requirements by being classified as a 'Multi-Purpose Vehicle' in 1973 and 1974.

In 1975 production ceased after about 25,000 examples were produced.
By Daniel Vaughan | May 2005
The Volkswagen Type 181 'Thing' was a very capable vehicle, built for both military and consumer use. The German government was in need of a durable transport vehicle that was nimble, lightweight, and inexpensive. Volkswagen saw the opportunity and produced the 'Thing' which was an off-road capable vehicle that could be driven on poor roads. The design was simple and was based on the World War German military light reconnaissance Type 82 Kubelwagens. Production began in 1969 at Wolfsburg, German and continued in German until 1971, when production was transferred to Puebla, Mexico. The Mexican produced versions were dubbed the 'Trekker' and 'Safari'. In 1972 the 'Thing' began selling in the United States and was sold until 1974 when it was dropped due to failing to meet the ever-evolving US safety standards. During those two years of sales in the US, it is believed that 25,000 units were sold.

The example shown carries chassis number 183015428 and engine number AM009473. It is finished in white with the interior finished in black vinyl with bucket front seats and bench rear seats. It was expected to fetch between $12,000-$18,000. That estimation proved to be accurate, as it was sold at $17,050.
By Daniel Vaughan | Nov 2006
This 1973 Volkswagen Type 181 Thing was offered for sale at the 2007 Sports and Classic Car Auction presented by The Worldwide Group, in Hilton Head Island, SC where it was estimated to sell for $15,000 - $20,000. It was offered without reserve, meaning the high bid would become the new owner.

This vehicle has been treated to a restoration since new. It is powered by a 1679cc four-cylinder air-cooled engine mated to a four-speed manual gearbox. It has removable doors and body panels adding to the allure and versatility of the vehicle. This car has a unique custom top and tonneau cover which helps transforms this 'Thing' from car into a pick-up style truck.

At auction the car was sold for under the estimated value, netting $9,900 including buyer's premium.
By Daniel Vaughan | Nov 2007
For more information and related vehicles, click
here
KIA MOTORS AMERICA ELECTRIFIES LAS VEGAS WITH MUSIC-DRIVEN SOULS AT SEMA
Inspired by the Eclectic World of Contemporary Music, Kia Partners with RIDES Magazine and Popular Mechanics to Open the Show in Amplified Fashion ◾Five 2014 Souls debut with live mobile performances, featuring a cutting-edge DJ station and a pro-sound-quality, plug-in-ready amplifier on wheels ◾NBC's The Voice and Vans Warped Tour are represented with their own themed Soul urban hatchbacks ◾A rolling music museum Soul pays homage to the art form with memorabilia spanning multiple genr...[Read more...]
The Fox Body Mustang: A Return To Form
'Thou shall never do a slantback front end.' That was the commandment from Gene Bordinat, Ford's vice president of design, 'Henry Ford II only wants vertical front ends, and he'll show us the door if we ever try anything like it.' This mantra hung over the early development of the third-generation of Ford's wildly successful Mustang. In 1975 Ford designers began the job of redesigning the iconic pony car for the coming 1980s. The car and country had been through a roller coaster 20-year perio...[Read more...]
Auctions America Readies for Highly Anticipated Spring Carlisle Collector Car Weekend
• Auctions America returns to Carlisle, Pennsylvania for its annual Spring Carlisle sale, April 25-26 • Two-day sale lifts the gavel on a diverse roster of approximately 300 quality collector cars • Notable highlights include a rare 1959 Chevrolet Corvette 'Big-Brake' Fuel-Injected Roadster, a 1970 Chevrolet Chevelle SS LS5 Convertible and a 1999 Bentley Azure Convertible • Sale held during Carlisle Events' highly anticipated Spring Carlisle Collector Car Swap Meet & Corral weekend, April 24...[Read more...]
Eleanor of 'Gone In 60 seconds' Will Cross The Block At Mecum's Indy Auction
The Opportunity to Own the Original Movie Hero Car is this May 18 in Indianapolis A true movie star will make its way down Mecum's signature red carpet this May in Indianapolis. Known by most simply as 'Eleanor,' the modified 1967 Ford Mustang from Touchstone Pictures' 'Gone in 60 Seconds' will cross the block as Lot S135 at Dana Mecum's 26th Original Spring Classic auction this May 14-19. This collector car icon piloted in the movie by retired master car thief Memphis Raines, playe...[Read more...]
Auctions America By RM's Spring Carlisle Auction Kicks off 2012 Northeastern U.S. Collector Car Season
Auctions America by RM will return to the Carlisle Expo Center in Carlisle, Pennsylvania, on April 26-27, 2012, to kick off the collector car season for the Northeastern U.S. with its Spring Carlisle auction. Featuring nearly 300 American hot rods, muscle cars, classics and memorabilia during its two-day sale, the Spring Carlisle auction is held in conjunction with the Spring Carlisle Collector Car Swap Meet & Corral (April 25-29), hosted each year by Carlisle Events. The auction is one of se...[Read more...]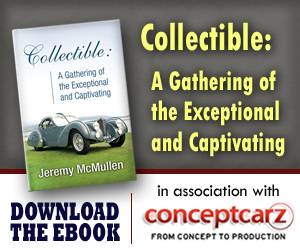 Similarly Priced Vehicles from 1973
Dodge Challenger ($3,010-$3,010)
Volvo 142 ($3,000-$3,000)
Triumph Spitfire ($3,000-$3,000)
Saab 96 ($3,000-$3,000)
Pontiac LeMans ($2,920-$3,430)

Average Auction Sale: $14,189
Volkswagen
Monthly Sales Figures
Volume
March 2014
36,717
February 2014
27,112
January 2014
23,494
December 2013
34,015
November 2013
30,727
October 2013
28,129
October 2013
28,129
September 2013
31,920
August 2013
40,342
July 2013
35,779
June 2013
36,957
May 2013
38,013
(More Details)
© 1998-2014. All rights reserved. The material may not be published, broadcast, rewritten, or redistributed.