1970 AMC Rebel Machine news, pictures, specifications, and information

Tweet
The AMC Rebel was produced from 1967 through 1970 when it was replaced by the AMC Matador. It was available as a four-door sedan, two-door coupe, and four-door station wagon. The base engine was a 232 cubic-inch inline-six cylinder power-plant. Optional engines included a 290, 343, and 390 cubic-inch eight-cylinder engines.

In 1970 AMC introduced a highly-collectible, limited production version dubbed the Rebel Machine. Under the hood was a 390 eight-cylinder capable of producing 340 horsepower. It was given a white color with red, white and blue stripes. It was only produced in 1970 and a total of 2326 examples were produced.
By Daniel Vaughan | Jan 2006
| | |
| --- | --- |
| | HardTop Coupe |
This vehicle is one of 1936 produced in 1970, the only year produced. Power was from a 390 cubic-inch engine, jointly developed by Hurst Performance and AMC. This vehicle has a Borg-Warner T-10 transmission, Hurst shifter and 3.91 gears. It is completely original with the exception of one new paint job. The car has won numerous National, Region and Local Awards.
Mecum Makes Schaumburg Convention Center Newest Chicago Venue
1,000 Collector Cars to Be Offered at Auction October 10-12, 2013 Walworth, WI - August 6, 2013 -- Mecum Auctions has taken its record-setting auctions all across the country and continues to drop the hammer in new locations each year. This Oct. 10-12, Mecum will roll out the red carpet in Chicagoland offering more than 1,000 vehicles at a world-class venue with 100,000 square feet of pillar-free exhibit space – the Schaumburg Convention Center. 'The Schaumburg Convention Ce...[Read more...]
1964 Nurburgring 1000 Kilometers: Survive for One Last Victory
During the late 1950s, Richie Ginther would begin a relationship with John von Neumann and this partnership would result in one of the most dominant periods of American sportscar racing in which Ginther and Porsche would be virtually unbeatable. Nearly a decade later, that same combination would again join forces to provide one more moment of glory. By the mid-1950s Porsche had developed its 550. This was a small car more than capable of dominating its class and consistently able to challenge...[Read more...]
Mercedes-Benz Classic at the 2012 Grossglockner Grand Prix
• Revival of the mountain race from the 1930s • Mercedes-Benz SSK and W 125 at the start • 92 bends, 14 hairpins, 15 kilometres and a 1300-metre altitude difference The Grossglockner mountain race was one of the most prestigious motor sports events of the 1930s. This year it will be revived with the 2012 Grossglockner Grand Prix to be held from 20 to 22 September 2012 and Mercedes-Benz will be there with some famous cars. In 1938, the brand took part for the first time. As a classic c...[Read more...]
Chevy Performance Rolls with Hot Rod Magazine Power Tour
Weeklong drive kicks off with unprecedented access to GM's Milford Proving Ground Road trip! It's that time of year again for the annual automotive pilgrimage known as the Hot Rod Magazine Power Tour® and Chevrolet Performance helps get it started on Saturday, June 2, at General Motors' Milford Proving Ground. The Power Tour winds up in Arlington, Texas, on June 9. With more than 3,000 hot rods, muscle cars, classic trucks and late-model performance vehicles and approximately 12,00...[Read more...]
The Champion in Touring Car Racing : The BMW M3
In August 1985, a rumour surfaced in motor magazine Auto-Deutschland which emanated from a new sports car. An A Group Car from BMW that was a thoroughbred racing car according to the rules but was also to be produced in a version licensed to drive on open roads for everyday use. Speculation about this dream car that could take to normal roads and was intended for the 'Most dynamic among BMW 3 Series drivers' was right on target. But the pundits missed the mark about the motor-sport car by a mile...[Read more...]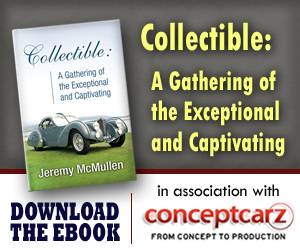 Similarly Priced Vehicles from 1970
Mercury Cougar ($2,915-$3,470)
Pontiac GTO ($830-$3,600)
Chevrolet Caprice Series ($3,470-$3,865)
Chevrolet Bel Air Series ($2,890-$3,470)
Chevrolet Impala Series ($3,000-$3,590)

Average Auction Sale: $12,500
© 1998-2014. All rights reserved. The material may not be published, broadcast, rewritten, or redistributed.