1970 Buick Gran Sport news, pictures, specifications, and information

Tweet
1970 was the pinnacle year for American Muscle Cars. The Buick GS 455 Stage One was crowned by Motor Trend as 'the quickest American Production Car we have ever tested.' The Stage One performance package added a hotter cam, larger valves, stronger valve springs, and revised carburetor jetting. 2,865 Grand Sport/Stage One's were manufactured at a unit cost of $3,578. The Gran Sport package added a mere $199 to the vehicle cost. The 455 V8 engine has 400 cubic-inches, develops 360 horsepower, and is capable of 0-60 miles per hour in 6.5 seconds.

Advertising slogan: 'Introducing Cars to Light Your Fire'

Motor Trend magazine called this 1970 Buick Stage One 'The quickest American production car we had ever tested.'

The Buick V8 engine produced 350 horsepower. In the optional Stage 1 trim it produced an underrated 360 horsepower and a stump pulling 510 foot-pounds at a low 2800 RPMs. Under-reported, the real horsepower number was more accurately 415 horsepower to 425 horsepower due to the larger valves and stronger cam.

Special factory Stage One modifications include a High Lift Camshaft, Four-barrel carburetor and low-restriction dual exhaust. Factory price for this automobile was $3,685.00 plus $199.00 for the Stage One package.
This is one of the best-documented Buicks in the country, has protect-o-plate, window sticker, 2 build sheets, receipts from day one; Buick Historic Society documentation that comes from GM and it has a title history. This 1970 Buick GS Stage 1 has traveled 83,000 miles since new. It is powered by a 455 engine that produces 360 horsepower. There is a Turbo 400 BB transmission. The car is painted in Silver Mist with a matching black interior. There are power bucket seats, power steering, rear defog, console, air conditioning, 15-inch wheels, and power brakes.
By Daniel Vaughan | May 2008
The Buick Gran Sport hardtop coupe had a base price of $3,100. They had a textured black grille with hood scoops. On the left-hand side of the grille, front fenders and deck were GS signatures. Inside there were all-vinyl bench seats in black, blue, or sandalwood. An all-vinyl notchback seat was optional, as were individual front bucket seats.

Standard equipment included dual exhausts, a full-flow oil filter, three-speed manual transmission, heavy-duty shocks and springs and a semi-enclosed cooling system.

The 1970 Buick Gran Sport 455 (GS) was given a new big-block V8 and Hurst-shifted performance transmissions. In the front were functional hood scoops which brought cold air into the V8s intake. Design features included chrome red-filled lower body and wheelhouse molding with five-spoke 14-inch chrome wheels. On the left-hand blacked-out grille were GS 455 emblems, with others being displayed on the front fenders. A GS monogram was placed on the deck lid.
By Daniel Vaughan | Nov 2013
The Buick Gran Sport was produced from 1965 through 1975 and began life as an option on the Skylark. Under the hood was a powerful 401 cubic-inch eight-cylinder engine producing 325 horsepower and 445 foot-pounds of torque. Zero-to-sixty took just under eight seconds while the quarter-mile could be reached in about 16.6 seconds. The option proved to be highly successful with around 16000 examples being produced in its introductory year. The two-door hardtop was the most popular with over 11,000 being produced. A two-door coupe and convertible was also available, both with over 2,000 examples selected.

The second year brought more horsepower and updated styling. The 401 cubic-inch engine now produced 325 horsepower and 340 horsepower depending on configuration. The Skylark had been given a slopping rear sail panel which the Gran Sport was easily identified by its dark grilles, hood scoops, front fender vents, and GS badging. These improvements did not bring the desired results as sales fell to just under fourteen-thousand. The two-door hardtop configuration was again the popular choice with almost 10,000 being produced.

The revitalize interest in the vehicle introduced two versions of the GS, the GS400 and GS340. The numbers in the name symbolized the cubic-inch size of the engine. The 401 cubic-inch engine was replaced by an improved 400 cubic-inch unit. Though slightly smaller in size, it was smoother, sportier, and more responsive than the power-plant it replaced and still produced the same 340 horsepower rating as its predecessor. The GS 340 was equipped with a 340 cubic-inch engine that produced 260 horsepower and 365 foot-pounds of torque. Performance and versatility continued with the introduction of a three-speed automatic gearbox; a three and four speed manual gearbox was also available. Sales held steady but below expectations, with production almost equal to the prior year.

The chassis of the GS was revamped for 1968, becoming smaller in size. Though it became smaller its overall weight increased due to the design and materials used. The 400 cubic-inch engine remained the same while the 340 was enlarged to 350 cubic-inches. Power output rose to 280.

A Stage 1 Special Package was offered which added improvements to the engine, modified suspension, and a better transmission. The result was 345 horsepower and a drop in the quarter-mile by more than a second.

A new model, the California GS, became available in 1968. It was outfitted with a 350 cubic-inch engine, California badging, vinyl top, chrome wheels and trim, and a two-speed automatic transmission. It was only sold in California.

Sales climbed to over twenty-thousand examples in 1968.

A Stage 2 option was added which increased horsepower to 360. Performance throughout the entire lineup was improved due to a functional hood scoop which forced cold-air into the engine. Unfortunately, sales plummeted by almost half. Buick responded in a year later by ignoring its policy of using engines that were no larger than 400 cubic-inch in size in their compact and intermediate body styles. The 400 cubic-inch engine was replaced by a 455 cubic-inch power-plant that produced 350 horsepower and 510 foot-pounds of torque. The engine was accompanied by a restyled exterior.

The Stage 1 option added improvements to the engine and other mechanics resulting in over 360 horsepower. The California option was no longer offered while the GS350 received an increase in power, now producing 315 horsepower and 410 foot-pounds of torque.

1970 also brought a new option, the GSX. The GSX was available in only two colors, Yellow or Apollo White. Included in the package were larger tires, improved suspension, hood tachometer, body stripes, and a front and rear spoiler.

For the 1970, sales increased to over 20,000 units. This trend would not continue due to new government safety and emission regulations. Rising gasoline prices and an impending oil embargo brought manufacturers adjusting the model line up and engine offerings to compensate. All engines for the Buick GS were detuned. The 350 cubic-inch was rated at 260 horsepower; the 455 cubic-inch was rated at 315 horsepower; and the 4551 cubic-inch Stage 1 produced 345 horsepower. The GSX package was now offered in multiple colors. Sales reflected the drop in horsepower in 1971, with just over 9000 examples being produced. The two-door hardtop was by far the favorite, with over 8,000 examples being sold. Less than a thousand convertibles were produced.

The trend of decreased horsepower and better fuel economy continued throughout the early 1970s. In 1972 less than 9000 examples of the Buick GS were sold. General Motors made the decision to make the GS its own model line for 1973. The GS was moved to the Buick Century Coupe chassis. With decals, wide tires, and dark grille and headlamps, the Buick GS was easily identifiable. The base engine was a 350 cubic-inch eight-cylinder which now produced 150 horsepower. The top of the line engine was the Stage 1 455 cubic-inch eight-cylinder which produced 270 horsepower. With this option, the zero-to-sixty took less than nine seconds which the quarter mile was accomplished in just over 15 seconds.

The only option available on the GS in 1974 was the 350 cubic-inch V8 in either two or four-barrel carburetor configuration. The platform was again changed, this time finding a home atop the Apollo platform.

In 1975 the GS was again an option on the Century platform. A Gran Sport 231 cubic-inch was introduced.
By Daniel Vaughan | Aug 2006
INFINITI ANNOUNCES U.S. PRICING FOR EXPANDED 2015 Q70 LINEUP
◾New extended wheelbase Infiniti Q70L is priced just $1,500 USD above Q70 standard wheelbase model ◾Premium Package content added as complimentary on Q70 3.7-liter V6-equipped models ◾2015 Infiniti Q70 lineup now features nine distinct choices, including rear-wheel drive, all-wheel drive and 3.7-liter V6, 5.6-liter V8 and advanced 3.5-liter hybrid powertrains ◾U.S. sales begin later this month FRANKLIN, Tenn. – Infiniti today announced pricing for the 2015 Infiniti Q70, Q70 Hybrid a...[Read more...]
INFINITI ANNOUNCES U.S. PRICING FOR 2015 QX70 LUXURY SUV AND 2015 QX50 LUXURY CROSSOVER
NASHVILLE, Tenn. – Infiniti today announced U.S. pricing for the 2015 Infiniti QX70 and QX50, which are on sale now at Infiniti retailers nationwide. The 2015 Infiniti QX70 is offered in 3.7-liter V6-equipped rear-wheel drive and all-wheel drive models, and with a new sportier exterior and interior look added as part of a new Sport Package. The 2015 Infiniti QX50 adds Bluetooth Hands-free Phone as a standard feature on the base models. It continues most of the $2,500 price reduction fr...[Read more...]
BMW MOTORRAD USA ANNOUNCES PRICING FOR FIVE LATEST 2014 MODELS
Setting Benchmarks for Technology and Value Woodcliff Lake, NJ – January 29, 2014… BMW Motorrad USA has announced pricing for the five latest 2014 Model Year motorcycles set to be introduced late winter / early spring 2014. These five models complete BMW Motorrad USA's entire 2014 model lineup, which now includes 20 models. BMW's 2014 model's continue to set a benchmark in their segments, offering unsurpassed riding dynamics, attractive styling, 'world's first' features and a comprehen...[Read more...]
Nissan Announces U.S. Pricing For 2014 Juke
Four trim levels, including performance-themed JUKE NISMO, plus three special packages offer buyers a wide range of choices for Nissan's popular sport cross vehicle NASHVILLE, Tenn. - Nissan today announced U.S. pricing for the 2014 Nissan JUKE and JUKE NISMO sport cross vehicles, which are on sale now at Nissan dealers nationwide. The JUKE NISMO, first introduced in mid-2013, is part of a growing lineup of NISMO-branded factory performance machines in Nissan showrooms. Offer...[Read more...]
PRODUCTION OF THE THIRD-GENERATION X5 SPORTS ACTIVITY VEHICLE BEGINS AT BMW MANUFACTURING CO
More than 1.3 million X5's made exclusively at South Carolina plant. Spartanburg, S.C. – August 1, 2013… Production of the third-generation BMW X5 officially began today with the manufacture of dealer vehicles designed to generate excitement and sales in their region. The first, new BMW X5 is a Mineral White M50d (six-cylinder inline diesel engine with M Performance TwinPower Turbo technology). It features Exclusive Nappa Mocha leather interior and will be exported to a dealer in Easte...[Read more...]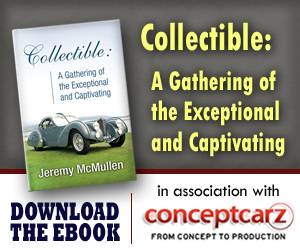 Similarly Priced Vehicles from 1970
Ford Mustang ($2,720-$3,715)
AMC AMX ($4,000-$4,000)
Dodge Coronet ($2,665-$3,782)
Datsun 240Z ($3,530-$3,530)
Chevrolet Chevelle Series ($2,540-$3,700)

Average Auction Sale: $40,301
Buick
Monthly Sales Figures
Volume
December 2014
20,357
November 2014
19,143
October 2014
18,699
September 2014
17,466
August 2014
22,143
July 2014
17,683
June 2014
21,403
May 2014
19,957
April 2014
19,214
March 2014
20,428
February 2014
19,192
January 2014
13,278
(More Details)
© 1998-2014. All rights reserved. The material may not be published, broadcast, rewritten, or redistributed.