1956 Lincoln Premiere news, pictures, specifications, and information

Tweet
The 1956 Lincolns were new - really new. Though ads proclaimed them 'unmistakably Lincoln,' there were scarcely a trace of the trim 55s. Wheelbase grew three inches, overall length seven inches, width three inches. Styling, partly previewed by the 1954 Mercury XM-800 show car, was fully up to date, with wrapped windshield, clean grille, peaked headlamps and rakish vertical taillights. Matching the new styling was a bigger engine, a V8 enlarged to 386 cid and 285 bhp. Despite their greater bulk, the 1956s didn't weigh much more than the 1955s, but they cost a whopping $500 - $700 more, the range running from $4,120 to $4,750. This example is as close as possible to being a clone of the car that the owner's father bought in 1956 after a 'good year' in the plumbing business, and which the owner drove to his high school senior prom. After a five-year restoration, it's one of the finest examples of the marque in existence.

The Lincoln Premiere was a luxury car sold by Ford Motor Company's Lincoln-Mercury division. It was produced in both two and four door versions, both seating six people.

The Premiere was sold in the mid to late 1950's and was positioned below the company's Continental. It featured a six-liter V8 engine and was approximately 223 inches (5664 mm) long. The heavy vehicle weighed in at 4,357 lbs (1976.3 kg).

With a price tag of approximately $4,600 in 1956, the Premiere was known for its stylish exterior, high-grade interior and some unique features.

It came equipped with power steering, power brakes, power windows and power seats - all standard. Options from the factory included push-button lubrication, automatic headlight dimmer, radio, heater and power antenna.

In 1988, while at an auction in Lapeer, Michigan, the current owner found this car and purchased it in spite of its poor condition. After ten years and a lot of work, he finally completed the restoration. He restored the car to be the exact replica of his father's 1956 Lincoln Premiere Convertible.
In 1956 Lincoln Premiere Convertible was brought to the Monterey Sports & Classic Car Auction presented by RM Auctions, where it had an estimated value of $100,000-$150,000. It was offered without reserve. It is powered by a V8 engine with a four-barrel carburetor and nearly 260 horsepower. There is a Turbo-Drive automatic gearbox and four-wheel hydraulic drum brakes.

The Lincoln Premier was a well optioned car, with many amenities as standard. It came equipped with power steering, brakes, windows and seats all standard. Options from the factory included push-button lubrication, automatic headlight dimmer, radio, heater, and power antenna.

These were attractive vehicles with many advanced features such as the tubeless tires and wraparound windshield. They carried a sticker price of $4,747 which made them a very popular car with the American public. A total of 2,447 examples were Convertible Coupes, and even fewer remain in modern times.

This example has traveled just 58,713 miles since new. It is finished in the Wisteria color and complemented by a white convertible top. It is an identical example of the one purchased by Elvis Presley in 1956.

Though the Premiere Convertible's are often overlooked by their pricier older sibling, the Continental, these are still popular. At auction, this was proven true as bidding nearly reached the estimated value. A high bid of $93,500, still a fair price for the vehicle for both buyer and seller, was enough to secure new ownership. The lot was sold.
By Daniel Vaughan | Aug 2009
Historically, competition has been one of the biggest factors in inspiring change. For Lincoln, their model-line had become very dated by the mid-1950s and the Ford Motor Company realized that change was needed in order to compete with other luxury automakers such as Cadillac and Oldsmobile. In 1956 they introduced their fully restyled line of cars with the flagship being the Continental Mark II. The body was elegant and simplistic while in contrast the Premiere followed in the mold of the traditional American luxury car. It was bold, full of chrome, flamboyant design cues, loud colors, and futuristic forms. It was modern, elegant, and youthful. It was recognized by the Industrial Designers Institute with an award for excellence in automotive design.

The Premiere's were well equipped with many power options offered as standard equipment. Safety was not forgotten; they came equipped with improved door latches, a deeper steering wheel, and padded seatbacks and door panels.

There were 2447 examples of the Convertible Coupe created making it one of the most exclusive of the bodystyles offered. There were nearly 40,000 coupes and sedans constructed.

This example has traveled just 50,027 miles since new. It is painted in light yellow with a black convertible top and matching two-tone upholstery. In 2008 it was brought to the Automobiles of Amelia presented by RM Auctions where it was estimated to sell for $120,000 - $140,000. Though the vehicle had a reserve, the lot was sold for $79,750 including buyer's premium.
By Daniel Vaughan | Apr 2008
| | | |
| --- | --- | --- |
| | | Convertible |
In 1956, Reporters called the Lincoln Premiere the most beautiful car in the world. It was based on a dream car prototype and only 2,447 examples were ever produced.

This example has been completely restored. It has a 368 cubic-inch engine and mated to an automatic gearbox. It is painted in Taos Turquoise with a Turquoise & white interior. Options and accessories on this car include power windows, power seat, power brakes, Continental kit, seat belts, power steering, and power antenna.
By Daniel Vaughan | May 2008
This 1956 Lincoln Premiere Sedan has approximately 47,000 miles. It is painted in light blue, accented by nice brightwork and trim, as well as painted steel wheels, full wheel covers and period style wide whitewall tires. The interior has multi-tone upholstery and passenger amenities including a clock, courtesy lights, a heater/defroster and a Town & Country AM radio, in addition to a power-operated front seat and power windows.

In 2009, it was offered for sale at the Vintage Motor Cars of Hershey presented by RM Auctions. It was estimated to sell for $30,000 - $35,000 and offered without reserve.
By Daniel Vaughan | Oct 2009
The 'all new for 1956' Premier was genuinely that, 'all new', with little brought along from the previous year. Ford Motor Company's Lincoln-Mercury 'luxury' Division offered 2- and 4-door versions, both with six seats, pulled along by a big 386 cubic-inch V8 with 285 horsepower, ready to 'power' accessory everything. All for an additional $500 - $700 over the previous year's price - a lot of money in 1956 - totaling near $4,600. Surprisingly, perhaps, the 1956 at 4,357 pounds, didn't weigh more than the 1955 did. Lincoln sold 2,447 examples in 1956, one to Elvis Presley.
This 1956 Lincoln Premiere Convertible was given a meticulous restoration in 1993 and won a National First Prize from the Antique Automobile Club of America in 1994. It is finished in Presidential black and the interior is black-and-white genuine leather. Power is from a 368 cubic-inch overhead valve V8 engine developing 285 horsepower. There is a three-speed Turbo-Drive automatic transmission with four-wheel hydraulic drum brakes.

In 2012, this vehicle was offered for sale at RM Auction's sale in Scottsdale, Arizona. It was estimated to sell for $100,000-$125,000 and was offered without reserve. As bidding came to a close, the car had been sold for the sum of $66,000 inclusive of buyer's premium.
By Daniel Vaughan | Feb 2012
A personal luxury coupe that inspired dramatic foresight and vision to the autmobile industry, the Lincoln Premiere was sold in the mid to late 1950's. Designed by a company synonmous with design, comfort and luxury, the arrival of the Premier prompted impulse for futuristic designs. Power steering, power brakes, power windows, wraparound windshields, tubeless tires and automatic seats all began with the Lincoln Premier.
During the 1920's Lincoln distinguished itself as the premier American luxury automobile and marketed to an elite market with high expectations. Luxury and prestige were standard in all vehicles. During the war years of the 1940's, Lincoln facilities aided Ford in the production of tank engines, bodies for amphibious vehicles and over 140,000 jeep bodies. Vehicle designs in the years following the war were restyled versions of pre-war cars much like most American cars.
The 1950s were bringing many dramatic changes to Lincoln, with the elemental design of the Lincoln Premier leading it. New advancements were occurring throughout the automobile industry thus prompting Lincoln's chief stylist to start thinking of ideas for the future.
Sold by Ford's Luxury division, the vehicle featured a 6.0L V8 and approximately 223.01' (5664mm) in length. Weighing 4357 lbs (1976.3 kg) the Premier embodied the luxury standard to it's creators. In 1956 the Premier cost approximately $4,600 which bore the equivalent of roughly $31,730 in American dollars.
By Jessica Donaldson
For more information and related vehicles, click
here
Simon Cowell, Gene Simmons & Others Partner With Craig Jackson For Scottsdale Auction
Barrett-Jackson Welcomes Celebrities and Vehicles Affiliated with Film '2 Fast 2 Furious' Featuring the Late Paul Walker, Steven Tyler, Gene Simmons, the Late Michael Jackson, Kobe Bryant, Michael Schumacher, the Late James Gandolfini, Chad Kroeger and Film 'Driving Miss Daisy' SCOTTSDALE, Ariz., Jan. 7, 2014 — Barrett-Jackson, The World's Greatest Collector Car Auctions™, announced today the lineup of celebrity affiliated vehicles that will cross its auction block in Scottsdale as wel...[Read more...]
Extremely Rare 166 Inter Berlinetta, Ferrari's First Road Model, to Headline Russo and Steele's Highly Anticipated Monterey Auction Event
Throughout its storied history, California's Monterey Peninsula has played host to a pantheon of the greatest competition-inspired road cars ever conceived and built. This year, Russo and Steele's outstanding early consignments for Monterey will include a truly significant offering in the form of Ferrari's very first road-going Sports/GT series, the 166 Inter. Only 37 were produced in all, with just eight – exemplified by the striking Berlinetta offered here, numbered 037 S – fitted with elegant...[Read more...]
Sold! Barrett-Jackson's 5000 Series Generates More Than $29.2 Million In Scottsdale
Original 1966 TV Batmobile Sells for $4.62 Million at The World's Greatest Collector Car Auctions™ and New World Records are Set January 19, 2013 •LOT #5037 The Original Batmobile is the highest selling car at the company's annual Scottsdale Auction •LOT #5019 1947 Talbot-Lago T-26 Grand Sport sets a new world record for the model •LOT #5034 1956 Chrysler Diablo Concept Convertible sets a new world record for Chrysler concept cars Scottsdale, Ariz. (Jan. 20, 2013) – Barr...[Read more...]
George Clooney auctions his 2008 Tesla 'Signature 100' Roadster at Gooding & Company's Pebble Beach Auctions
Gooding & Company, the official auction house of the Pebble Beach Concours d'Elegance, is thrilled to announce that it will present Academy Award-winning actor and philanthropist George Clooney's 2008 Tesla 'Signature 100' Roadster at its Pebble Beach Auction on Sunday, August 19. Mr. Clooney was invited to purchase car number 0008 when Tesla debuted its game-changing Roadster, the world's first high-performance electric sports car. One of the most generous celebrity human rights activists in th...[Read more...]
September 15 d'Plaisir Road Rallye will precede
The September 15 road rally that precedes the Palos Verdes Concours d'Elegance the following day has been named the d'Plaisir Road Rallye in honor of the 2012 Concours' theme 'French Curves.' It begins with lunch at the Rolling Hills Country Club in Rolling Hills, traverses the stunning views and winding roads of the Peninsula and ends at the Palos Verdes Golf Club in Palos Verdes Estates with a helicopter golf ball drop and a reception honoring Concours Grand Marshals Peter and Merle Mullin...[Read more...]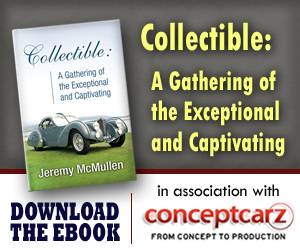 Lincoln
Monthly Sales Figures
Volume
October 2014
8,883
September 2014
7,257
August 2014
8,146
July 2014
7,863
June 2014
7,271
May 2014
8,845
April 2014
6,803
March 2014
8,969
February 2014
6,661
January 2014
5,973
December 2013
7,984
November 2013
6,727
(More Details)
© 1998-2014. All rights reserved. The material may not be published, broadcast, rewritten, or redistributed.