1956 DeSoto Firedome news, pictures, specifications, and information

Tweet
In 1952, the FireDome became DeSoto's answer to the demise of the large family cars powered by inline six cylinder engines. Under the hood of the six-passenger, four-door sedan was a powerful Hemi-Head V-eight engine producing 160 horsepower capable of propelling the FireDome to a top speed of around 100 mph. The 3700 pound vehicle could race from zero-to-sixty in 15.5 seconds, about five seconds faster than its nearest competitor.

In 1953 the entire DeSoto model lineup was restyled, adorned in chrome and given luxurious amenities and a cozy interior, all for a base price of $2740. During the 1953 model year, around 64,211 examples were produced.

The FireDome was large and luxurious. The ride was smooth and the list of available options appeared to be endless. By 1958 the horsepower had increased to over 300 with the optional of the 361 cubic-inch eight-cylinder engine. Zero-to-sixty now took just under eight seconds with a top speed of 115 mph.

By the close of the 1960's, DeSoto was struggling to find buyers for its automobiles. In an attempt to retain and acquire buyers, DeSoto offered the FireDome in twenty-six solid colors or 190 two-tone combinations.

The FireDome stayed in production until 1960. Production of all DeSoto's came to an end on November 30th, 1960 after 32 years in production.
By Daniel Vaughan | Aug 2014
For more information and related vehicles, click
here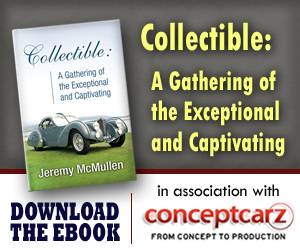 Similarly Priced Vehicles from 1956
Chevrolet Corvette C1 ($3,118-$3,118)
Ford Thunderbird ($3,150-$3,150)
Dodge Coronet ($2,160-$2,785)
Chevrolet Bel Air ($2,022-$23,400)
Mercury Montclair ($2,630-$2,898)
Mercury Monterey ($2,550-$2,975)
Studebaker Golden Hawk ($3,060-$3,060)
Porsche 356A ($3,210-$5,900)
Dodge Custom Royal ($2,580-$2,880)
Austin-Healey 100-4 BN2 ($2,995-$3,280)

Average Auction Sale: $24,663
© 1998-2014. All rights reserved. The material may not be published, broadcast, rewritten, or redistributed.