1989 Jaguar XJ-S news, pictures, specifications, and information

Tweet
The 1988 Jaguar XJ-S sold for $41,500 but for 1989 that figure rose to $47,000. With this increase, one might have expected substantial changes but unfortunately that was not the case. It received anti-lock brakes and the convertible had a power top and heated glass back window, and a locking luggage compartment behind the seats. Additional new features included electrically-heated seats with power lumbar adjustment, a new steering wheel, and Pirelli P600 tires riding on alloy wheels.

The 1989 Jaguar XJ-S came as either a 2+2 Coupe or a Convertible. Power was from an overhead-cam twelve-cylinder engine with aluminum block and heads. Displacing 326 cubic-inches, the power plant offered 260 horsepower. They had a three-speed automatic gearbox and standard equipment included a tachometer, tinted glass, intermittent wipers, AM/FM stereo with cassette player and power antenna, fog lamps, leather-wrapped steering wheel, power windows, and door locks.
By Daniel Vaughan | Oct 2012
The Jaguar factory was founded long before the Jaguar brand became first used in 1945. The foundation of the firm was first set in 1922 by William Lyons and William Walmsley in Blackpool, England. The name was originally Swallow Coachbuilding, Co and got its start by constructing motorcycles and sidecars. Eventually they moved on to building bodies based on the Austin Seven chassis. The name of the company was changed during the 1930's to SS car Ltd when their own SS were being produced. Following World War II the name was dropped and changed to Jaguar Cars Ltd. Jaguar took over British Daimler in 1960, and from that point on Jaguar utilized the name of Daimler for its elegant and superior models.

The Jaguar XJ was designed in 1968 and has continued on today, though it has evolved in many ways. It was three years later in 1971 when a V12 engine was added to the Jaguar E-Type. The only twelve-cylinder engine in the world at the time, it was later also added in the Daimler Double Six and the Jaguar XJ 12. Also available as a convertible, the XJS became available during the mid-seventies. A luxury GT coupe from Jaguar, the Jaguar XJ-S was the replacement to the legendary Jaguar E-Type in September of 1975.

Based on the XJ saloon, it was developed as the XK-F though very dissimilar from its predecessor. A competent grand tourer, it was much more aerodynamic than the e-type. It was produced until April 4, 1996. The V12 version came with the choice of either automatic transmission of manual, though the manual was eventually dropped. Able to reach a top speed of 60 mph in 6.9 seconds, the XJ-S could accelerate to 150 mph.
Winning the series' 1977 manufacturers' championship cup, the Group 44 racing teach designed a successful Trans Am race car that was based on the XJ-S. Unfortunately, the vehicle was not launched on the market at a good time as the economy was struggling through the wake of the first fuel crisis. A vehicle never released into production was the sporty show car based on XJ-S mechanicals by Pinninfarina in 1979.

Receiving a new High-Efficiency engine, the 1981 XJ-S HE was now the fastest automatic-transmission car in the world at 155 mph. A year later the V12 XJ-S achieved the first and second at the Tourist Trophy race at Silverstone. A cabriolet version debuted as a new 3.6-litre Jaguar AJ6 engine was added to the line-up. In 1985 a V12 XJ-SC was released.

XJS driver Armin Hahne and John Hoss won the James Harie Bathurst 1000 motor race in Australia in 1985. To celebrate Jaguar's win at Le Mans, a special XJR-S version on the V12 5.3 litre car was released in 1988. The vehicle cae with a unique factory-fitted body kit, alloy wheels and minor performance modificaions. At one point Jaguar did consider producing a luxury Daimler version, but unfortunately was never put into production.

The British company Lynx sold a high-quality four-seat full convertible conversion throughout the entire life of XJ-S. Producing around 75 hand-built two-door estate/shooting brake/station wagon versions of the XJS, Lynx marketed these models under the 'Lynx Eventer'. This model was a success due to the removal of the 'flying butresses' which were so unpopular with the XJ-S models. Though Jaguar was encouraged to market their own version of this vehicle, they never did. Re-engineered in 1991 with a substantial face-life, the vehicle was renamed the XJS. The new vehicles incorporated body styling updates, the adoption of the AJ6 4.0 litre engine rather than the 3.6 litre version and a totally redesigned interior.

Aiming for a smoother and more contemporary look, nearly 40% of the vehicles body panels were changed including the rear wings, sills, doors and boot. The 4.0 litre Convertible in the XJS line was introduced the following year and featured a driver's side airbag. This new facility made Jaguar the first UK company that offered this. The car now had larger rear windows, the main detail that did not change was the flying buttresses which the designer Geoff Lawson argued were 'part of the car's character'.

The V12 was increased to 6 litres in 1993, and the vehicle received a new 4-litre version of the AJ6. Two years later several revisions were made to the 4-litre AJ6 engine. The substantial revisions were meant to highlight the major differences between the AJ16 abd the original AJ6. Now the vehicle was fitted with new rear brakes and fitted with outboard rear disc brakes. The introduction on XK8, production of the XJS came to an end in 1996.
By Jessica Donaldson
SUBARU ANNOUNCES PRICING ON 2015 IMPREZA® MODELS
◾Well- equipped Impreza pricing begins at $18,195 ◾Revised front styling with new headlights, grille and bumper ◾Rear Vision Camera standard across line ◾EyeSight® Driver Assist Technology now available ◾New Infotainment systems and features ◾Best fuel economy of any gasoline all-wheel drive passenger car; now up to 28 mpg city/37 mpg highway/31 mpg combined Cherry Hill, N.J. - Subaru of America, Inc., today announced pricing on the remodeled Impreza® line of compact 4-door and 5...[Read more...]
KIA MOTORS AMERICA PRESENTS ALL-NEW 2014 FORTE KOUP WITH TURBOCHARGED POWER
• 201-HP Turbocharged Four-Cylinder Engine is First for Forte Koup SX
LAS VEGAS, November 5, 2013 – Taking a cue from Las Vegas' high rollers, Kia Motors America (KMA) is upping the ante for its second-generation Forte Koup, adding turbocharged power to the sporty two-door for the 2014 model. The all-new Koup is part of a completely redesigned Forte lineup for 2014 and features a powerful 1.6-liter gasoline direct injected turbo engine – a first for the Forte nameplate. First u...[Read more...]
DODGE ANNOUNCES PRICING FOR NEW 2014 DODGE DURANGO
Best-equipped Seven Passenger SUV Loaded With Advanced Technology, Efficiency, Performance and Style for a Starting U.S. MSRP Less Than $30,000. ◾The new Dodge Durango features a slew of new standard features for 2014, including a new standard eight-speed automatic transmission with steering-wheel mounted paddle shifters, Uconnect Bluetooth, 5-inch Uconnect Touch Screen and 7-inch customizable gauge cluster, signature Dodge brand LED racetrack taillamps and standard three-row, seven pass...[Read more...]
MODEL YEAR 2014: MORE EFFICENT, DOWNSIZED ENGINES AND AN EXTENDED R-LINE RANGE HEAD THE CHANGES
New 1.8-liter turbocharged and direct-injection TSI® engine to feature in Jetta, Beetle, and Passat, replacing the 2.5-liter five cylinder. R-Line® range expands to five models. • Jetta SE and SEL models are fitted with new 170-horsepower 1.8-liter engine, offering a manufacturer predicted highway fuel economy improvement of 16 percent • All Jetta models now have independent rear suspension • VW Car-Net™ connected services introduced across a broad range of models • New 1.8-liter engine in...[Read more...]
All-new Dodge Dart and Chrysler 300 Luxury Series Named to 'Wards 10 Best Interiors' List for 2012
• New 2013 Dodge Dart built with materials and precision craftsmanship typically found in more expensive vehicle segments
• High-tech, unseen-in-the-segment features available on the Dart include class-exclusive customizable 7-inch gauge cluster, 8.4-inch Uconnect® touchscreen, heated steering wheel and illuminated floating island bezel in the instrument panel
• All-new Chrysler 300 Luxury Series sedan is the most luxurious and fuel-efficient Chrysler vehicle ever
• ...[Read more...]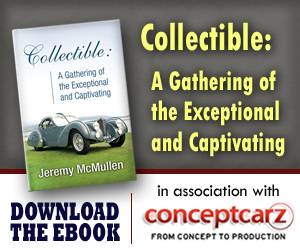 Jaguar
Monthly Sales Figures
Volume
December 2014
1,683
November 2014
1,253
October 2014
1,007
September 2014
1,142
August 2014
1,184
July 2014
1,187
June 2014
1,263
May 2014
1,304
April 2014
1,035
March 2014
1,816
February 2014
1,552
January 2014
1,347
(More Details)
© 1998-2014. All rights reserved. The material may not be published, broadcast, rewritten, or redistributed.