1989 Maserati TC news, pictures, specifications, and information

Tweet
This Chrysler Maserati TC is painted yellow with a saddle interior. The odometer shows just 4,001 miles. Power is from a 2.2-liter Turbo II four-cylinder engine and there is an automatic transmission. It has a removable hardtop.
By Daniel Vaughan | Dec 2014
The 1980's were not kind to Maserati. After Alejandro De Tomaso took over the company in 1975, plans were made to turn Maserati into a much higher volume car producer. The vehicle with which the company planned to achieve this mass production was the Biturbo, an unfortunate blend of tricky road manners and mediocre build quality.

The Biturbo had its merits, of course, and was a very capable car in the right hands. Over the years, Maserati even managed to work most of the gremlins out of its system. It never caught on in the United States, though, and Maserati faced sales so pitiful that they were forced to pull out of the U.S. market entirely.

Chrysler, too, saw struggles in the 1980's. Fortunately for that company, though, chairman Lee Iacocca was able to bring stability back by the middle of that turbulent decade.
Financial stability aside, Chrysler was no impressive car company during the Reagan years. Its product offerings, sad and impossibly boring, could do little to excite a public already ravaged by automotive mediocrity. Lee Iacocca saw that something must be done to reinvigorate the Chrysler nameplate, so he contacted his friend Alejandro De Tomaso over at Maserati. Together, they formulated a plan to bolster Chrysler's sagging image and aid Maserati's depressed financial situation.

The product of this collaboration, unconventionally named Chrysler TC by Maserati, was introduced in 1988 to an audience that, well, didn't really care. Who could blame them? Delays in production meant that, though the production model was remarkably similar to the prototype, the TC was dated by the time it reached the street.

Its looks were inoffensive, but they were tame to the point of anonymity. Chrysler was in charge of exterior design, and this fact allowed the vehicle's K-car roots to show a little too clearly in the TC's design language. Maserati tackled the interior design, but the car used a standard Chrysler console and instrument binnacle. Maserati did what they could with the little freedom they had, but sexy door panels were hardly enough to save a dull, dated interior.

Supple leather and wood accents lent an upscale ambiance to the interior upon first impression, but the subpar build quality quickly erased any notion that the TC was manufactured with the care befitting an exotic.

The 5-speed TC's performance, at least, was respectable. A transversely mounted, 16-valve, 2.2L four delivered power to the front wheels. Engineered by Maserati, this turbocharged and intercooled engine was good for 200hp, 220lb-ft of torque, and an impressive 0-60 time of 6.9 seconds. The automatic, car, though, couldn't touch this kind of performance. Its uninspiring 3-speed was coupled to either a Chrysler-engineered 2.2L turbo four with 174hp or a later 3.0L Mitsubishi V6. On auto-equipped cars, 0-60 times grew to 9.9 seconds and performance levels sank far from sports car standards.

Poor marketing cemented the TC's fate. Clueless salespeople had trouble moving the cars, and its delayed introduction caused more problems than dated styling. The Chrysler LeBaron, sharing styling cues with the TC, was intended to come after the Chrysler-Maser. Under this plan, the LeBaron would have benefitted from the halo of the TC's prestige. The LeBaron reached production first, though, and the TC came out looking like a strange afterthought.

At double the cost of a LeBaron convertible, few people saw the point of the TC. Only 7300 were sold, and production ended in 1990 after a run of cars was built for the 1991 model year. Fine interior appointments and the availability of capable performance were not enough to save the car, and neither Chrysler nor Maserati benefitted to any significant degree from the car's production. The trident inscribed within a Mopar pentagon would never be seen again.

Sources:

Lyons, Stephen. 'Chrysler's TC by Maserati.' Allpar.com 10 Apr 2009. http://www.allpar.com/model/tc.html.

Vance, Bill. 'Motoring Memories: Chrysler TC by Maserati, 1988-1990.' Canadian Driver 03 Apr 2009 10 Apr 2009. http://www.canadiandriver.com/2009/04/03/motoring-memories-chrysler-tc-by-maserati-1988-1990.htm.
By Evan Acuña
For more information and related vehicles, click
here
HPD PREPARES NEW 2014 LMP1 CUSTOMER ENGINE
08/07/2013 - SANTA CLARITA, Calif. Honda Performance Development, the racing arm of American Honda Motor Co., Inc., is continuing its commitment to customer LMP1 endurance sports-car racing with the 2014 introduction of an all-new, turbocharged V6 engine, to be followed in 2015 by a range of bespoke energy recovery options, for FIA World Endurance Championship competition. After several successful seasons supplying the normally aspirated Honda LM-V8 engine to private teams in both the ...[Read more...]
2014 MAZDA6 WINS NEMPA GENE RITVO AWARD FOR DESIGN AND ELEGANCE
- MX-5 Miata Wins Favorite Entry-Level Convertible - WASHINGTON, May 10, 2013 - Last evening, the all-new 2014 Mazda6 was presented with the prestigious Gene Ritvo Award for Design and Elegance from the New England Motor Press Association (NEMPA) in conjunction with Boston's Museum of Fine Arts and the Larz Anderson Auto Museum. The Ritvo Award honors the best in design in the automotive world, whether it's a concept car, production vehicle, a marketing campaign or a particular elem...[Read more...]
Mazda Cx-5 Named 'Top Family Choice Vehicle' By Greater Atlanta Automotive Media Association
WASHINGTON, April 29, 2013 -- The Greater Atlanta Automotive Media Association (GAAMA) yesterday named the 2013 Mazda CX-5 its 'Top Family Choice Vehicle' and the all-new 2014 Mazda6 'Best Green Family Choice Vehicle' at its first annual Family Choice Challenge. GAAMA President Nick Palermo said, 'The CX-5 was the clear winner for the overall 'Top Family Choice Vehicle' award. It's stylish, affordable, has comfortable seating and great fuel economy and is fun to drive.' The 2013 CX-...[Read more...]
2014 MAZDA6 NAMED TO WARD'S '10 BEST INTERIORS' LIST
The all-new 2014 Mazda6 today was named to WardsAuto World's 10 Best Interiors list, as chosen by the publication's editors. The redesigned mid-size sports sedan features Mazda's new design language called KODO 'Soul of Motion,' which translates muscular movement and power into agile proportions, detailed sculpting and expressive character. The Mazda6 also was recently named one of the top three vehicle designs in the world for 2013 by the World Car Awards. 'The automotive industry, regardl...[Read more...]
Chevy Indycar Engine Offers Promise For passenger Cars
The unbeaten track performance of the new Chevrolet IndyCar V-6 engine is bringing acclaim to the engineers who created it and hope for its significant technology to find its way into passenger cars. Engineers Mark Kent and Matt Wiles, along with Steve Miller and Steve O'Connor from Ilmor Engineering, took home the 46th annual BorgWarner Louis Schwitzer Award on Monday for their work on the Chevrolet IndyCar V-6 engine. The award recognizes individuals for innovation and engineering excellen...[Read more...]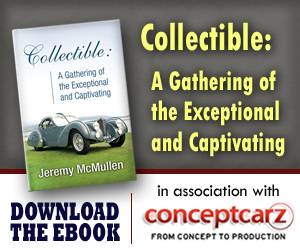 Chrysler
Monthly Sales Figures
Volume
December 2014
30,930
November 2014
27,243
October 2014
27,546
September 2014
28,781
August 2014
29,762
July 2014
23,455
June 2014
24,026
May 2014
22,592
April 2014
21,967
March 2014
26,140
February 2014
25,230
January 2014
21,113
(More Details)
© 1998-2014. All rights reserved. The material may not be published, broadcast, rewritten, or redistributed.