1987 Mercedes-Benz 560 news, pictures, specifications, and information

Tweet
Produced between 1979 to 1991, the Mercedes-Benz W126 was an S-class that produced a total of more than 800,000 units in combines sales of various models. This production total has made it the most popular Mercedes-Benz S-Class to this day. The W126 was available as a long- (SEL, SL) ad short wheel base (SE, SD) sedan, and also as a coupe (SEC).

Unveiled in September of 1979 at the IAA in Frankfurt, many viewers did not realize the appeal of the design at first glance. The design team, led by Bruno Sacco was intending to produce a vehicle that was faster, lighter, and much more sleep that the previous W116 S-class. This intention was met, remaining in production and following twenty years of success in the Mercedes 560.

Replacing the W116, this included the flagship Mercedes-Benz 450SEL 6.9, the W126 brought with it the self-leveling hydropneumatic suspension of the 6.9 as an availble option on the 500-, an standard on the 560- models. Making fuel efficiency an important goal following the oil crisis of the 1970's, Mercedes updated even the larger V8-engined models.

New innovative features and technology on the W126 included new airbags, along with driver side airbag, that was premiered on 1985 models. These became standard on 500SEL and 500SEC, and optional features on the 300SD, 380SE, and 380SL. Following 1990, the passenger side airbag premiered.

A Mercedes first, to prevent wheelspin traction control ASR was introduced. This was available on European models only unil 1990, when it became available to 560 SEL customers in the U.S. With the exception of rear center lap belts on sedans, the new seat belt pretensioners ETR was enabled on all seat belts, which made it tighen when the car sensed conditions that could lead to an accident. These conditions included sudden, forceful braking. ABS brakes had been introduced in the W116. In the U.S., rear leveling suspension was made a standar option on both the 560 SEC and 560 SEL. Coupes were only available with this feature from the factory.

To allow occupants to see the ground when exiting the vehicle in the dark, courtesy lights were placed on the underside of car doors. Dual stage heated front seats, 8 way powered, and with two setting memory functions for both front occupants to retain position of power adjustable steering column and seat position for driver, and seat position for front passenger were made available. A rear 'Chesterfield' bench seat that was 2-way powered, with dual stage heated (before 1990 SELs) was made standard on flagship 500 SEL and 560 SEL models and came with 4-way manually adjustable rear headrests.

Individual, power adjustable rear seats were made available as an option o the 500 SEL and 560 Sel. These were made available with a burl walnut grained center console that replaced the enter seat and allowed for 2+2 seating format.

Utilizing an interior temperature sensor to effectively climatize the cabin area, a fully automatic climate control system was installed. Mounted close to the sunroof, the sensor could detect when the roof was ajar by the cool windchills and call upon the system to adjust heat flow accordingly. Placed below the speedometer, an exterior temperature sensor would display the exterior temperature and was set in the main instrument console.

A topographical sensor that would monitor the vehicle's position, whether on an incline or decline was placed in the four-speed automatic transmission. When coasting downhill, the result was an astoundin capacity that would 'hold back' acceleration without using the brake pedal after coming to a complete stop on a steep incline. A 'limp home mode' feature was also installed with would also the transmission to continue working following an electronic faulure that was programmed to begin in 2nd gear and would permiti for a smooth, wheel spin free launches.

With a cruise control function that allowed for a freedom of the sudden throttle inputs and undesired downhill excesses that plagued many other current cruise control systems, the W12 cruise control function utilized the transmission's topograpical sensor to appropriately add and cut back the throttle effectively as needed.

Though most of these features are availabe on most modern luxury vehicles today, these were considered to be extremely significant features during the 1980's. These innovative features, along with the renowned durability of Mercedes-Benz added effectively to the appeal of the W126.

In 1992, the W140 replaced the W126 generation. Though sales in Mercedes-Benz South Africa continued well into the 1994 year, sales on the W126 were ended in 1992 for the US market.
By Jessica Donaldson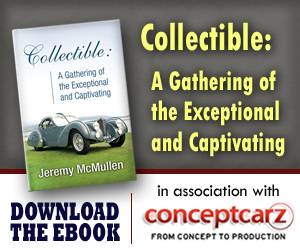 Mercedes-Benz
Monthly Sales Figures
Volume
December 2014
37,297
November 2014
37,110
October 2014
30,733
September 2014
29,523
August 2014
28,958
July 2014
29,406
June 2014
28,707
May 2014
26,617
April 2014
28,281
March 2014
29,316
February 2014
22,609
January 2014
23,892
(More Details)
© 1998-2014. All rights reserved. The material may not be published, broadcast, rewritten, or redistributed.