1969 Land Rover SWB IIA news, pictures, specifications, and information

Tweet
This model was known as the 'Bugeye' because of the unusual headlight mounting on the surface of the fender.

The Model Series IIA was a hybrid between Series II and Series III and was produced for only six months, less than a few thousand made worldwide and very few have survived.

This particular light-green model shown at the 2006 Hilton Head Concours is a very rare left-hand drive, produced for North America and used by the State of Florida DNR.

As with other Land Rovers, this car is aluminum bodied on galvanized steel and is both two and four wheel drive.
This 1969 Land Rover Series IIA (88SWB) was offered for sale at the 2007 Christies auction of 'Exceptional Motor Cars at the Monterey Jet Center.' It is finished in Navy blue with black interior. Under the hood is a four-cylinder engine with overhead valve and displaces 2.25-liters. Total horsepower is 81. The vehicle has a four-speed manual gearbox with two-speed transfer box. Drum brakes and semi-elliptic leaf springs can be found on all four wheels.

Maurice Wilks, the younger brother of Rover's Chief Engineer Spencer, was inspired to create a multi-agricultural vehicle while on a family holiday in Anglesea. The Rover proved to be a good platform as it was created from steel and could be constructed by hand. The body panels were created from aluminum with galvanized steel bracing. By 1947 a prototype had been created using a Jeep chassis and featuring Rover running gear and a trans box to give the vehicle four-wheel drive.

The board had approved to create the vehicle even before the prototype had been constructed. After testing the 'Landrover' was born.

This example is a Series IIA that sits on a short wheelbase that measures 88-inches. The IIA was produced from 1961 through 1971. The Series IIA was an improved version of the original design, consisting of a more powerful engine and longer wheelbase plus more rugged construction. In all respects, it was the Series IIA that gave the Land Rover marque its reputation.

The Series IIA were built on an 88-inch or 109-inch wheelbase. These all-terrain vehicles were given the nickname 'Landy'.

It is believed that this example was used for factory advertising brochures and later featured in an article in Land Rover Owner's International magazine. The next 26 years were spent in the car of the same owner. The next owner purchased the car in 1996 and began restoration work. It did not receive a complete restoration, but was updated and fixed where needed. It was given the Navy Blue paint scheme in honor of the British metropolitan police vehicles.

This vehicle was estimated to sell for $30,000 - $60,000. It did find a buyer, though it failed to meet the estimated value; the hid bid was $26,400, including buyers premium, which was fine with the seller, and the vehicle was sold.
By Daniel Vaughan | Feb 2010
Over its 65-year history, Land Rover has built some of the finest off-road vehicles for both individual and commercial use. They are often used by the armed forces of numerous countries around the globe. They have built a reputation on quality, durability, and ruggedness.

The Series IIA is difficult to distinguish from the Series II on the outside. Mechanically, the Series IIA sports a new 2.25-liter diesel inline four-cylinder engine and early Series IIA cars feature headlamps that were located in the front grille, rather than on the front fenders.

The 'Air-Portable' model of the Series IIA was designed with a specific task in mind, to be parachuted from aircraft directly to UK ground forces on the move in combat. In order to be outfitted for this use, many of its components were replaced with aluminum in order to make it as light as possible, making it easier to transport in the air. The biggest change was the vehicle's reduction in overall width by four inches. This was accomplished by redesigning the axles and fitting shorter half-shafts, which allowed the vehicle to sit on a pallet, so it could be easily loaded onto an aircraft.

This Series IIA Air-Portable SUV was given a three-year total restoration. It was also converted to left-hand drive in order to make it easier to drive in the United States. All areas prone to rust were replaced with galvanized trim and stainless steel hardware, including a new steering column and four leaf springs for the suspension, brake lines, and cylinders, and the 2¼-liter petrol engine and transmission were completely rebuilt, along with many other parts. The original Land Rover chassis was replaced with a Marsland galvanized frame.

The 139 cubic-inch four-cylinder engine offers 72 horsepower. There is a four-speed manual transmission and four-wheel drum brakes.
By Daniel Vaughan | Dec 2013
For more information and related vehicles, click
here
Infiniti Reports May 2013 U.S. Sales
NASHVILLE, Tenn. – As Infiniti prepares for the late summer introduction of its highly anticipated, all-new Q50 luxury sports sedan, the company today reported U.S. sales of 7,899 units in May, a decrease of 25.4 percent versus 10,592 units a year earlier. Infiniti sales of 43,119 for the first five months of 2013 are down 1.9 percent. The Infiniti JX, which had 2,952 sales in May, had its best month since it went on sale in March 2012. Sales of the 7-passenger luxury crossover incre...[Read more...]
ACURA NSX PRODUCTION SITE SELECTED IN OHIO
05/14/2013 - MARYSVILLE, Ohio Acura today announced that the all-new NSX supercar will be produced at a new Performance Manufacturing Center in Ohio, a $70 million advanced production facility encompassing 184,000 square feet to be housed inside Honda's former North American Logistics facility and located in the midst of Honda's existing R&D and production engineering operations. The site for the new production facility, which will be Honda's third auto plant in Ohio, is only a few mi...[Read more...]
HYUNDAI MOTOR AMERICA SETS ALL-TIME RECORD FIRST QUARTER SALES
Hyundai Motor America today announced sales of 68,306 units, down just two percent versus the best volume month Hyundai ever recorded last year, and up more than 30 percent over February levels. The first quarter of 2013 was the best in Hyundai's history. 'March felt just great,' said Dave Zuchowski, executive vice president of national sales. 'We definitely benefitted from better inventories of Elantra thanks to the addition of the third shift at our Alabama plant, improved weather condition...[Read more...]
C-MAX LINEUP SUCCESS HELPS DRIVE FORD'S SMALL CAR SALES TO 12-YEAR HIGH; F-SERIES MARKS BEST NOVEMBER SINCE 2005
•Ford U.S. November small car sales total 26,848 vehicles – a 76 percent increase compared with last year and the company's strongest November small car sales in 12 years •C-MAX Hybrids sales gain momentum with 4,848 vehicles in November, a 52 percent increase compared with October; Ford posts best-ever month for electrified vehicle sales •F-Series has its 16th consecutive year-over-year monthly sales increase and fourth month in a row with more than 50,000 sales; this marks F-Series' best N...[Read more...]
Ford Makes NASCAR History
•Ford's innovative marketing campaign for the 2012 Focus Electric continues as NASCAR selected the car to be the first-ever all-electric pace car, leading the field for the Sprint Cup Richmond 400 on April 28 •Ford was also first to use a hybrid to start a NASCAR event when the Fusion Hybrid served as pace car for the Ford 400 at Homestead-Miami Speedway in 2008 •Ford research shows that approximately 35 percent of new car intenders are motorsports fans and 78 percent of them support NASCAR. A...[Read more...]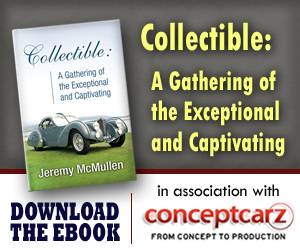 Land Rover
Monthly Sales Figures
Volume
December 2014
5,754
November 2014
3,644
October 2014
3,643
September 2014
3,106
August 2014
4,489
July 2014
4,643
June 2014
4,038
May 2014
4,536
April 2014
4,533
March 2014
4,399
February 2014
4,006
January 2014
4,674
(More Details)
© 1998-2014. All rights reserved. The material may not be published, broadcast, rewritten, or redistributed.