1967 Ford Ranchero news, pictures, specifications, and information

Tweet
The Ford Ranchero was produced from 1957 through 1979. These were unique vehicles - they were part car and part pickup truck. In total, there were 508,355 examples constructed during its production lifespan.

The Ford Ranchero constructed from 1957 through 1959 was built atop a full-size Ford Fairlane platform. They were offered in two trim levels initially. There was a Basic and Custom model. The basic trim levels were intended for traditional pickup truck buyers while the custom trim levels were offered with accessories found on the Fairlane including two-tone paint and steel bodyside moldings.

The Ranchero, in both basic and custom trims, were offered with a variety of engines. The engines offered were the same offered on the Fairlane.

In 1960 the Ranchero decreased in size, now being placed on top of the Ford Falcon platform. This made the vehicle lighter and less expensive than its predecessor and most full-size pickup trucks. Under the hood was a 2.4-liter straight-six cylinder engine as standard. A year later, the engine was changed to a 170 cubic-inch unit. In 1963, a 260 cubic-inch V8 unit was offered.

1966 was the final year the Ranchero was built on the Falcon platform. The following year, dramatic changes occurred for the Ranchero. This was a one-year styling and featured such styling cues as stacked headlights. Power was from a variety of engines including a straight-six unit all the way up to a big-block V8 which produced over 310 horsepower. the Ranchero was offered in multiple trim levels including the 500, 500/XL, GT, and GT-A. The GT-A was an automatic transmission of the GT.

Beginning in 1968, the Ranchero grew in size and it was given new styling. The body became angular and kept pace with the bold and dramatic styling of the time. The front of the grille was upright and easily recognizable. Safety requirements and government regulations were continuing to enforce new safety features on automobiles. As a result, the Rancher now had wraparound front side marker lamps which were used as side reflectors and parking lights. When the headlights were on, the marker lights followed suite.

The interior featured a four-pod instrument cluster which gave information about the coolant temperature, oil pressure, charging system, and warning lights. The more expensive trim levels had a tachometer while instead of a clock.

Engine options ranged from a six-cylinder unit all the way up to a V8 unit. Horsepower changed from year to year. A 428 Cobra Jet V8 engine was one of the more exciting option offered, which offered significant increases in horsepower over the standard engine.

Optional equipment included air conditioning, bucket seats, front disc brakes, hood scoop, AM/FM radio, optional wheels, and vinyl top. The hood scoop was standard on the GT trim vehicles.

In 1969, Ford offered the Rio Grand, a special order and very rare option on the Ranchero. It carried many of the features of the GT but offered in unique colors such as the Wimbledon white, Poppy Red, or Calypso Coral. There were around 900 examples of the Rio Grand produced. These high-performance option on the Rancher added scoops, side stripes, vinyl top, bed rails, and unique wheel centers.

Styling changed slightly in 1969 and again in 1970. There were three models available.

For 1972, the Ranchero and the Torino both received major styling updates. The vehicles grew in size and in weight. There was a new body-on-frame design and a large front grille. The Ranchero was offered in the 500 which was the standard trim, the Squire, and the GT. The GT was the sporty option while the Squire had a wood-paneled size, though it was not actually wood. The standard engine was a 250 cubic-inch six-cylinder unit. Larger engines were available, such as V8 cylinder units. Horsepower was down than in prior years, due to a lower compression ratio in order to comply with new emission standards.

Little changed over the years, up to 1976. In 1973, there were small updates to comply with increasing government regulations.

The production of the Torino ended in 1976, so a new platform was needed for the Ranchero. Ford chose the Thunderbird as the next chassis to carry the Ranchero. Production continued until 1979.
By Daniel Vaughan | Apr 2007
For more information and related vehicles, click
here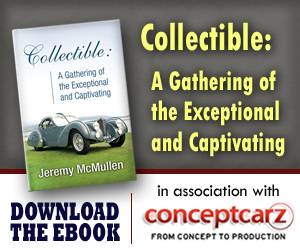 Similarly Priced Vehicles from 1967
Chevrolet Camaro Series ($2,500-$3,310)
Oldsmobile Cutlass Supreme ($2,640-$3,065)
Pontiac Tempest GTO ($2,870-$3,160)
AMC Rambler Rebel ($2,300-$2,875)
Chevrolet Malibu Series ($2,400-$2,800)
Chevrolet Chevelle SS Series ($2,800-$3,000)
Mercury Cougar ($2,860-$3,080)
Pontiac Firebird ($2,670-$2,900)
Chevrolet Impala Series ($2,700-$3,300)
Triumph GT6 MKI ($2,890-$2,890)
Triumph TR4A ($2,900-$3,050)
Ford Galaxie 500 ($2,735-$3,495)
Buick Skylark ($2,733-$3,345)

Average Auction Sale: $9,635
Ford
Monthly Sales Figures
Volume
December 2014
209,679
November 2014
178,221
October 2014
179,014
September 2014
172,261
August 2014
214,028
July 2014
204,373
June 2014
214,793
May 2014
244,501
April 2014
203,552
March 2014
235,198
February 2014
177,286
January 2014
148,671
(More Details)
© 1998-2014. All rights reserved. The material may not be published, broadcast, rewritten, or redistributed.