1971 Porsche 914/4 news, pictures, specifications, and information

Tweet
The Porsche 912 was in production for a short period of time before it was replaced by a new type of vehicle, the 914. Power came from either a Volkswagen four-cylinder engine that displaced 1679cc or a 2-liter Porsche flat six. The VW option offered 85 horsepower while the Porsche engine delivered 125 BHP. The vehicles fitted with the VW engine were dubbed the 914/4 while the 914's with the larger engine were called the 914/6. Pricing for the 914/4 was $3,600 while the 914/6 sold for $6,000. Porsche produced about 16,231 examples of the 914 in 1970 followed by 21,440 the following year.

Volkswagen and Porsche worked together on the 914 project, while Karmann was tasked with creating the bodies. It was given a suspension setup that was similar to the 911 but void of anti-roll bars. The torsion bars were replaced by coil springs in the rear. Buyers could purchase Bilstein gas-filled shock absorbers instead of the standard Boge units. Adding to the performance person were non-vented disc brakes at all four corners.

The 914/6 arrived shortly after the 914/4, and it rode on wider tires and light alloy wheels. There were also vented disc brakes in the front.

This car was originally given away via a drawing at the New York Auto Show in 1971. The car was regularly driven by the owner until his death, then sat in his basement for over 10 years.
By Daniel Vaughan | Jul 2011
The Porsche 914 was introduced in September of 1969 as a collaborative effort between Porsche and Volkswagen to produce a sporty car. The car they came up with was a mid-engined vehicle with seating for two and featured a targa top. A 4-cylinder boxer engine provided the power. Volkswagen need a vehicle to replace the aging Karmann-Ghia while Porsche was looking for another option to add to their line up. The VW bodied vehicles were known as 914/4S while the Porsche variants were known as 914/6s. However, all 914S's sold in North America were considered Porsches.

The car sits very low and the suspension is stiff making it a great competition car rather than a touring car. The headlights hide in the hood and pop-up when needed. The targa top can be stored in the trunk.

The horizontally opposed flat-four engine is mid-mounted and came in three differnent sizes, 1.7, 1.8 or 2 liter. The 1.7 liter engine produced 80 horsepower, the 1.8 produced 79, and the 2.0 liter engine produced 95. A five-speed manual gearbox was standard equipment on all models.

The 914/6 was short lived with only 3360 examples produced between 1970 and 1972. All featured the 2.0 liter flat-six engine. It was raced using different engine configurations. This included the 'T' specification, which was basically a stock 911 engine. Another popular configuration was to use a converted Carrera 6 engine.

In 1970 Porsche entered a 914/6 GT in the grueling 24-hours of Le Mans race. It finished 6th overall and won its class. A remarkable accomplishment. This was only one chapter in the vehicles extensive racing career which continues even to this day.
By Daniel Vaughan | Jan 2007
Just happening to be the cheapest modern Porsche one could buy, the Porsche 914 debuted with a low price point to attract buyers. When first introduced at the Frankfurt Automobile Show in September of 1969, the Porsche 914 was a return to Porsche's roots. The 914 was a much more affordable Volkswagen-based sports vehicle that was conceived to bring the pride and pleasure of owning a Porsche to a wider audience than
before.

Near the end of the 1960's, both Porsche and Volkswagen were searching for new models. Porsche needed a new model to replace their entry-level 912 and Volkswagen was seeking a new range-topping sports coupe that could replace the aging Karmann Ghia. To fulfill their contract, Volkswagen needed to contract out one final project and the mid-engined 914 Porsche was this project. The head of this project was Ferdinand Piëch, a designer in charge of research and development at Porsche. The 914 with seating for two, featured a targa top, and was sold collaboratively by Porsche and Volkswagen from 1969 through 1976.

The 914 was originally intended to be sold with a flat four-cylinder engine as a Volkswagen, and carrying the flat six-cylinder engine as a Porsche, Porsche was able to convince Volkswagen to sell both versions as Porsches in North America. The Porsche 914 sat very low and had a stiff suspension which made it a great competition vehicle instead of a touring car. The targa top can be stored in the trunk, and the headlights hide in the hood and could be popped-up when needed.

The first 914 Prototype was introduced on March 1st 1968. Unfortunately, the death of Heinz Hordhoff, the chairman of Volkswagen complicated the development as his successor Kurt Lotz chose not to be tied within the verbal agreement between Porsche and Volkswagen. Lotz believed that Porsche had no claim at all to the model, and Volkswagen claimed all, especially when Porsche would not share in tooling expenses.

All of this resulted in the price of the chassis rising considerably and the 914/6 costing only slightly less than the 911T, Porsche's next lowest priced vehicle. Sales were dramatically affected, and the 914/6 did not sell well. The less expensive 914-4 became Porsche's top seller during its run, and managed to outsell the 911 very easily, with a total of 118,000 vehicles sold worldwide.

Taking the idea from the 1969 911T, the 914/6 variant featured a carbureted 110 hp 2.0 L flat-6 engine, while Volkswagen versions originally came with an 80 hp fuel-injected 1.7 L flat-4 engine that was based on the Volkswagen's air-cooled engine. The 914's engine was place in the middle, in front of a version of the 1969 911's '901' gearbox, so it was set up for mid-engine operation. The rolling chassis was manufactured by Karmann at his own plant, and then either sent them to Porsche for fitment of the Porsche suspension and flat-six engine, or they were kept in house for Volkswagen hardware. The brakes and suspension used in 914/6 models were very similar to the Porsche 911.

A joint venture between Volkswagen and Porsche in the beginning, export to the U.S. was taken care of by Volkswagen of America, where both versions were sold and badged as Porsches. The four-cylinder vehicles were sold as Volkswagen- Porsches in Europe, at Volkswagen dealerships.

From 1970 through 1972 the 914 model featured both front and rear bumpers that were flat across and were available in either painted metal or chrome. For 1973 the vehicle received new bumpers stops, and for the following year, bumper stops were also added to the rear of the vehicle. The bumpers were heavy and rubber covered from 1975 through 1976.

Unfortunately, the 914/6 variants was discontinued in 1972 due to rising costs and very slow sales. A total of 3,360 units were produced during its cycle. In 1973 a brand new 95 hp 2.0L, fuel-injected version of the Volkswagen's Type 4 engine replaced the 914/6. The following year, the 1.7 L engine was replaced by a 76 hp 1.8 L. To aid with emissions control, the new Bosch L-Jetronic fuel injection system was added to American units. Production for the 914 ended in 1976 and the 2.0 L flat-4 engine continued to be used in the 912E, which was the entry-level model until the 924 was introduced.

For 1970, the Porsche 914 was named Motor Trend's Import Car of the Year. Finishing sixth overall at the '70 24 Hours of Le Mans, a 914/6 GT piloted by Claude Ballot-Lena and Guy Chasseuil won the GTS class.

Several special edition models of the Porsche 914 were created over the years. Nearly 500 models of the Creamsicle 914 were created; a light ivory-based color scheme concept, basically a carryover from the '73 911 Carrera RS series car design precedent. 500 Bumblebee models were produced. The Bumblebee featured a black exterior with yellow decals, bumpers, skirts, and wheels.
By Jessica Donaldson
For more information and related vehicles, click
here
VOLVO TRUCKS TO AGAIN SPONSOR AMERICA'S ROAD TEAM IN 2015
Volvo Trucks will continue its sponsorship of America's Road Team, serving as the sole sponsor of the premier trucking industry safety outreach program. As part of its support, Volvo will donate a 2015 Volvo VNL 780 model for use by the America's Road Team program. Gӧran Nyberg, president of Volvo Trucks North American Sales and Marketing, made the announcement at the American Trucking Associations Management Conference & Exhibition in San Diego, California. 'Volvo Trucks is proud to again...[Read more...]
NEW BELGIAN CIRCUIT AWAITS WORLD RX CREWS
The FIA World Rallycross Championship presented by Monster Energy will conclude its busiest stretch of the season in Belgium this weekend as the Championship prepares for its third World RX event in a row. With a newly-built rallycross circuit plus guest drives from former WRC star Francois Duval and GT Racer Edward Sandstrom, the Belgian RX round will be a welcome addition to the calendar as the FIA's newest World Championship approaches its half-way point. Set 60 miles south-east of Brussel...[Read more...]
HONDA HR-V COMPACT SUV TO JOIN ALL-NEW 2015 FIT AS HONDA EXPANDS SMALL CAR LINEUP
◾All-new HR-V will launch this winter with sleek and expressive styling ◾2015 Fit resets segment benchmark with class-leading interior space, top fuel economy ratings and standard features ◾Next-generation ASIMO also makes appearance at New York Auto Show Honda will continue to expand its lineup of small cars aimed at the next generation of buyers with the launch of the 2015 Fit subcompact car (http://automobiles.honda.com/fit) and the all-new compact SUV, the Honda HR-V (http://automobiles...[Read more...]
CHEVROLET SHOWCASES STRONGEST LINEUP IN ITS HISTORY
• Brand will introduce three new vehicles at the New York Auto Show
NEW YORK – Chevrolet will show off its strongest lineup of vehicles in the brand's history at this year's New York Auto Show. Next week, Chevrolet will also introduce three new vehicles, including a new addition to Chevrolet's small-vehicle portfolio, an updated Chevrolet Cruze and a new variant of the seventh-generation Corvette. Each of these diverse vehicles will help broaden Chevrolet's portfolio and prov...[Read more...]
Sonoma Historic Motorsports Festival Celebrates Corvette'S 60 Years At Sonoma Raceway
• Fast cars, fine food and wine highlight May 18-19 weekend
• Paul Reinhart is honored guest, popular racing seminar scheduled for second year
SONOMA, Calif. (April 27, 2013) - The Sonoma Historic Motorsports Festival returns to Sonoma Raceway on May 18-19 for the fourth straight year under that title. The program for the 27th annual historic-car event organized by General Racing Ltd. in Sonoma will celebrate the 60th Anniversary of the popular Corvette, created by the ...[Read more...]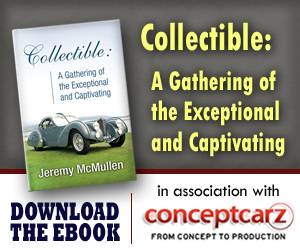 Porsche
Monthly Sales Figures
Volume
October 2014
3,667
September 2014
3,607
August 2014
4,540
July 2014
4,300
June 2014
4,102
May 2014
4,609
April 2014
4,072
March 2014
3,808
February 2014
3,232
January 2014
3,096
December 2013
3,246
November 2013
3,966
(More Details)
© 1998-2014. All rights reserved. The material may not be published, broadcast, rewritten, or redistributed.