Image credits: © Infiniti.
MSRP: $43,350-54,900

2010 Infiniti G Anniversary Edition news, pictures, specifications, and information

Tweet
Infiniti Adds Limited Production 2010 G Anniversary Edition Sedans, Coupes and Convertibles
– Infiniti Celebrates Two Decades of Luxury wîth New Anniversary Editions –

While every 2010 Infiniti G Sedan, Coupe or Convertible seems special to those who design, engineer, manufacture or market them – and also to their owners – Infiniti has just released four new G Anniversary Editions that stand apart from every other Infiniti G ever created. These uniquely equipped Anniversary G37s, built in commemoration of Infiniti's 20th anniversary, will be available in very limited numbers – 350 G Sedans and 200 each for the G Coupe and G Convertible. They are scheduled to go on sale at Infiniti retailers nationwide in mid-April.

'These unique and very limited editions represent what Infiniti is all about – Inspired Performance,' said Ben Poore, vice president, Infiniti Business Únit. 'Building on the popularity of the Monaco Red Leather and special Red-toned Maple interior that helped launch the G Convertible, the Anniversary Editions add a number of new styling touches that will make them instantly recognizable on the showroom floor and on the road.'


The Manufacturer's Suggested Retail Prices (MSRP)* for the four available 2010 Infiniti G Anniversary Editions are:

G37 Sedan Anniversary Edition $43,350 ÚSD
G37 Sedan AWD Anniversary Edition $43,550 ÚSD
G37 Coupe Anniversary Edition $50,550 ÚSD
G37 Convertible Anniversary Edition $54,900 ÚSD


Vital Stats
Engine : 3.7 L., 6-cylinder
Power: 328 hp
Torque: 269 ft-lbs


---

7-speed Automatic, 6-speed Manual
The Anniversary Editions are based on the G Sedan Journey and AWD, G Coupe Journey and G Convertible and come standard wîth a 3.7-liter V6 engine and 7-speed automatic transmission.
(posted on conceptcarz.com)
Premium and Navigation Packages are included on all of the Anniversary Editions.
The Anniversary Edition Sedans and Coupe also receive the Sport Package and 4-Wheel Active Steer (not available on Sedan AWD). The Convertible is offered wîth the highly desirable climate-controlled seats.

Each Anniversary Edition comes in a new Graphite Shadow exterior color that was just added for 2010, wîth the interiors appointed wîth Monaco Red Leather. The Coupe and Convertible interiors are accented wîth special Red-toned Maple and the two Sedans have the new Shodo-finish aluminum trim.

Other Anniversary Edition equipment includes special aluminum-alloy wheels, W-rated summer performance tires, Midnight Black grille, unique front chin spoiler or front fascia, sport side sills (Coupe and Convertible) and rear spoiler (except Convertible). The Coupe also receives an updated rear fascia.


'We wanted to ensure that the G Anniversary Editions are the sportiest and most distinctive Infinitis offered,' added Poore. 'Though they won't arrive until April, we wanted to release pricing early to allow interested buyers to reserve the Anniversary Sedan, Coupe or Convertible of their choice before they are all gone.'

About Infiniti
Infiniti offers a full-line of luxury performance automobiles that inspire at every turn, including the G Coupe, Sedan and first-ever Convertible, M sedan, EX and FX crossovers, and the QX full-size SÚV. More information about Infiniti and its Total Ownership Experience® can be found at www.InfinitiÚSA.com.
Source - Infiniti
For more information and related vehicles, click
here
INFINITI ANNOUNCES U.S. PRICING FOR EXPANDED 2015 Q70 LINEUP
◾New extended wheelbase Infiniti Q70L is priced just $1,500 USD above Q70 standard wheelbase model ◾Premium Package content added as complimentary on Q70 3.7-liter V6-equipped models ◾2015 Infiniti Q70 lineup now features nine distinct choices, including rear-wheel drive, all-wheel drive and 3.7-liter V6, 5.6-liter V8 and advanced 3.5-liter hybrid powertrains ◾U.S. sales begin later this month FRANKLIN, Tenn. – Infiniti today announced pricing for the 2015 Infiniti Q70, Q70 Hybrid a...[Read more...]
THE 2015 NISSAN LINEUP: CHARTING THE CHANGES
Nissan's U.S. sales have significantly outperformed the industry in 2014, up 12.7 percent CYTD through June. Sales have been led by the recently redesigned Altima, Rogue and Sentra – along with other models such as LEAF (+29.4%), JUKE (+44.9%), Frontier (+22.6%) and NV200 (+439.3%), which have shown strong results month after month. This gives the Nissan lineup great momentum heading into the 2015 model year. Headlining the changes for 2015 is the upcoming launch of the all-new Nissan Murano ...[Read more...]
INFINITI ANNOUNCES U.S. PRICING FOR 2015 QX70 LUXURY SUV AND 2015 QX50 LUXURY CROSSOVER
NASHVILLE, Tenn. – Infiniti today announced U.S. pricing for the 2015 Infiniti QX70 and QX50, which are on sale now at Infiniti retailers nationwide. The 2015 Infiniti QX70 is offered in 3.7-liter V6-equipped rear-wheel drive and all-wheel drive models, and with a new sportier exterior and interior look added as part of a new Sport Package. The 2015 Infiniti QX50 adds Bluetooth Hands-free Phone as a standard feature on the base models. It continues most of the $2,500 price reduction fr...[Read more...]
NISSAN ANNOUNCES U.S. PRICING FOR 2014 370Z COUPE, 370Z NISMO AND 370Z ROADSTER
◾370Z Coupe starting M.S.R.P.* reduced by $3,130 USD ◾370Z NISMO and 370Z Roadster pricing unchanged ◾370Z NISMO features new NISMO design theme with unique exterior and interior accents NASHVILLE, Tenn. – Nissan North America, Inc. (NNA) today announced U.S. pricing for 370Z Coupe, 370Z NISMO and 370Z Roadster, which are on sale now at Nissan dealers nationwide. The starting Manufacturer's Suggested Retail Price (M.S.R.P.) for the 370Z Coupe has been reduced $3,130 USD and $2,550 US...[Read more...]
INFINITI ANNOUNCES U.S. PRICING FOR 2014 QX80 FULL-SIZE LUXURY SUV AND 2014 QX50 LUXURY CROSSOVER
NASHVILLE, Tenn. - Infiniti today announced U.S. pricing for the 2014 Infiniti QX80 and QX50, which are on sale now at Infiniti dealers nationwide. Starting Manufacturer's Suggested Retail Prices (MSRP)* for the QX50 (formerly known as the Infiniti EX) are reduced $2,500 USD from 2013 model levels. Prices for Infiniti's SUV flagship QX80 (formerly known as the Infiniti QX56) are unchanged from 2013. 2014 Infiniti QX80 The Infiniti QX80 continues to offer an unmatched combinati...[Read more...]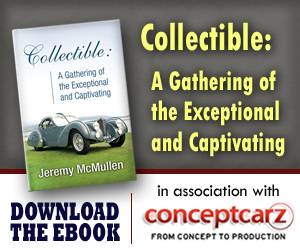 Infiniti
Monthly Sales Figures
Volume
December 2014
12,007
November 2014
11,398
October 2014
9,045
September 2014
7,837
August 2014
9,164
July 2014
8,538
June 2014
8,574
May 2014
10,376
April 2014
9,170
March 2014
12,494
February 2014
9,729
January 2014
8,998
(More Details)
© 1998-2014. All rights reserved. The material may not be published, broadcast, rewritten, or redistributed.