1927 Duesenberg Indy Racer news, pictures, specifications, and information

Tweet
What is sometimes forgotten is that Duesenberg was active in racing and was a force in the racing world. In the early 1920s, Duesenberg raced some of the best cars in the world, winning the French Grand Prix at Le Mans and becoming the first American entrant to win that prestigious race. From 1913 to 1937, the Duesenbergs could be found racing in the Indianapolis 500, with eight of the first ten finishers in the 1922 race being Duesenberg, including the winning car. In 1930, there were five Duesenbergs entered into the Indianapolis 500. Peter DePaolo finished 5th which was Duesenberg's highest place in the race that year.

This Duesenberg Indianapolis Race Car was first driven at the 1927 edition of the Indianapolis 500. it was raced in various forms until 1937. It was part of the 1929 Duesenberg factory team and placed third with Jimmy Gleason behind the wheel. Had it not been for some poor pit work at lap 195, it may have won the race.

The car finished 11th at the 1937 Indianapolis 500 race and was the last Duesenberg to race in that prestigious event.

This car is powered by a 91.5 cubic-inch straight-eight engine fitted with dual overhead cams.
By Daniel Vaughan | Jul 2010
120 years of motor sport at Mercedes-Benz take centre stage at the Goodwood Festival of Speed 2014
'Addicted to Winning': at this year's Goodwood Festival of Speed, Mercedes-Benz looks back on some fascinating racing victories of the last 120 years •The unique motor sport heritage of the Mercedes-Benz brand is being celebrated with an exclusive installation by sculptor Gerry Judah •Mercedes-Benz and Gran Turismo®6 jointly celebrate '120 years of motor sport' Stuttgart. – The thrilling victories of the Mercedes-Benz Silver Arrows mark the peaks of the history of motor sport for...[Read more...]
HONDA READY AS 2014 VERIZON INDYCAR SERIES SEASON OPENS
◾New Honda twin-turbo V6 engine debuts ◾Andretti Autosport returns to Honda power ◾Lineup includes eight race winners, 2012 champion Ryan Hunter-Reay 03/24/2014 - TORRANCE, Calif. -- Seven teams and a dozen full-time entries will lead the Honda effort in the 2014 Verizon IndyCar Series, which opens Sunday with the Firestone Grand Prix of St. Petersburg. The manufacturer and its Honda Performance Development racing arm are seeking their seventh competitive manufacturers' championsh...[Read more...]
Techno Classica 2014: more than 30 racing cars to celebrate 120 years of Mercedes-Benz motor racing history
•Cars that were the heroes of magical moments put their stamp on this high-powered, most comprehensive show presentation •With more than 30 vehicles, Mercedes-Benz Classic presents motor racing history in all its unique breadth and depth •120 years of Mercedes-Benz motor sport in the focus of the leading international classic motor show 120 years of Mercedes-Benz motor racing history have produced a timeline of extraordinary victories which since 1894 also stand for outstanding innovations ...[Read more...]
OFFENHAUSER HEROES AND MERCHANTS OF SPEED SEMINARS OFFER FANS A BACKSTAGE PASS TO AMERICAN MOTORSPORT
A pair ofthe Amelia Island Concours d'Elegance's popular seminars will offer 'backstage passes' to the history and the business of American motorsport. On Friday March 7, 2014 the celebration of Offenhauser-powered vehicles will begin in the Talbot Ballroom of the Ritz-Carlton, Amelia Island at 3:00 PM with the Great Offy Drivers and David Hobbs Seminar. Amelia's seminars are famous for their star power. On Friday Indy 500 winners Johnny Rutherford, Parnelli Jones and Al and Bo...[Read more...]
BREMBO CIRCUIT IDENTITY CARDS FOR MOTOGP AT FRENCH GRAND PRIX (LE MANS)
What's the 'toughest' track in MotoGP? Brembo Circuit Identity Cardsfor MotoGP are available to the public on the Friday before each race at www.Brembo.com. Each Circuit Identity Card graphic includes general characteristics of the track itself (layout, length, number of braking events and turns, percentage of time spent under braking per lap), along with technical information of the key braking zones, such as speeds before/after each brake event, braking time and distance, maximum deceler...[Read more...]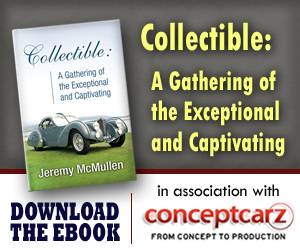 © 1998-2014. All rights reserved. The material may not be published, broadcast, rewritten, or redistributed.