1927 Duesenberg Indy Racer news, pictures, specifications, and information

Tweet
What is sometimes forgotten is that Duesenberg was active in racing and was a force in the racing world. In the early 1920s, Duesenberg raced some of the best cars in the world, winning the French Grand Prix at Le Mans and becoming the first American entrant to win that prestigious race. From 1913 to 1937, the Duesenbergs could be found racing in the Indianapolis 500, with eight of the first ten finishers in the 1922 race being Duesenberg, including the winning car. In 1930, there were five Duesenbergs entered into the Indianapolis 500. Peter DePaolo finished 5th which was Duesenberg's highest place in the race that year.

This Duesenberg Indianapolis Race Car was first driven at the 1927 edition of the Indianapolis 500. it was raced in various forms until 1937. It was part of the 1929 Duesenberg factory team and placed third with Jimmy Gleason behind the wheel. Had it not been for some poor pit work at lap 195, it may have won the race.

The car finished 11th at the 1937 Indianapolis 500 race and was the last Duesenberg to race in that prestigious event.

This car is powered by a 91.5 cubic-inch straight-eight engine fitted with dual overhead cams.
By Daniel Vaughan | Jul 2010
120 years of motor sport at Mercedes-Benz take centre stage at the Goodwood Festival of Speed 2014
'Addicted to Winning': at this year's Goodwood Festival of Speed, Mercedes-Benz looks back on some fascinating racing victories of the last 120 years •The unique motor sport heritage of the Mercedes-Benz brand is being celebrated with an exclusive installation by sculptor Gerry Judah •Mercedes-Benz and Gran Turismo®6 jointly celebrate '120 years of motor sport' Stuttgart. – The thrilling victories of the Mercedes-Benz Silver Arrows mark the peaks of the history of motor sport for...[Read more...]
Techno Classica 2014: more than 30 racing cars to celebrate 120 years of Mercedes-Benz motor racing history
•Cars that were the heroes of magical moments put their stamp on this high-powered, most comprehensive show presentation •With more than 30 vehicles, Mercedes-Benz Classic presents motor racing history in all its unique breadth and depth •120 years of Mercedes-Benz motor sport in the focus of the leading international classic motor show 120 years of Mercedes-Benz motor racing history have produced a timeline of extraordinary victories which since 1894 also stand for outstanding innovations ...[Read more...]
F1 WORLD CHAMPION REVS UP AT LYDDEN
◾Racing legend Jacques Villeneuve tests his new World RX Supercar ◾'It's a real fun track,' enthuses the 1997 world champ ◾Tickets now on sale with significant advanced booking discounts Former F1 world champion, Jacques Villeneuve, was at Lydden Hill, Kent on Saturday (22 February) revving up for the latest chapter in his illustrious motor sport career. Having already won the ultimate F1 crown when competing for Williams in 1997 and the legendary Indianapolis 500 – the world's riches...[Read more...]
Jochen Mass: The Mass-ter Breakthrough
The city of Munich, Germany is one of the leading academic cities in the world hosting numerous, and famous, universities within its limits. It would be against this backdrop, in September of 1946, that Jochen Richard Mass would be born. Fittingly, he would become a true well-rounded and respected academic of the world of motor racing. But he needed that breakthrough that would define his career. While the city would have its darker moments in history, there would be very little do...[Read more...]
ROBBY GORDON PILOTING TECHNOLOGICALLY IMPROVED SPEED ENERGY / TOYO TIRES HST GORDINI IN 2014 DAKAR RALLY
CHARLOTTE, N.C. (December 30, 2013) – Robby Gordon will begin his tenth Dakar Rally in Rosario, Argentina Jan. 5 as one of 149 international competitors as he again competes to become the first American in history to win the most extreme and demanding motorsports event in the world. Widely regarded as one of the world's best off-road racers, Gordon's previous attempts at overall Dakar Rally victory have resulted in an amazing nine stage victories, however, the overall title has eluded...[Read more...]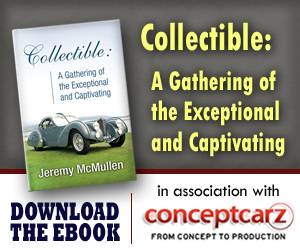 © 1998-2014. All rights reserved. The material may not be published, broadcast, rewritten, or redistributed.