1958 Buick Series 75 Roadmaster news, pictures, specifications, and information

Tweet
The Roadmaster was offered between 1936 and 1958 and was second in Buick's lineup only to the new Limited series. available for the last time in 1958, until the return of the nameplate in 1991, the Roadmaster was available as a four-door hardtop, a two-door convertible coupe, and a two-door hardtop coupe. For 1958, the Series 75 Roadmaster was given all of the bright-work found on the Super plus wheelhouse moldings, rocker panel molding and ribbed inserts to the rear fender flashes. Standard features included all those found on the other Buick series, plus power windows, a safety-cushion dash, carpeted floors and lower doors, a six-way power-adjustable front seat, a glare-proof rearview mirror, a safety buzzer, a brake warning light and Deluxe wheel covers. Closed models were available with either cloth or cloth and leather upholstery, with a standard all-leather interior for the convertible.

The 364 cubic-inch V8 Buick engine was rated at 300 horsepower with a 10.0:1 compression ratio. For 1958, Buick produced just 1,181 Roadmaster Convertibles, the rarest of the bodystyles on the Roadmaster.

This example is a rust-free California car that has been selectively restored as needed. The exterior is finished in Mohave Yellow, with a yellow and white leather interior and a new white convertible top. It has the 364 cid engine, power brakes, a power-operated seat, power steering, a power top, power windows and a power antenna.

In 2010, this Roadmaster was offered for sale at the Vintage Motor Cars of Meadow Brook event presented by RM Auctions. The car was estimated to sell for $65,000 - $85,000. As bidding came to a close, the car had been sold for the sum of $59,400 including buyer's premium.
By Daniel Vaughan | Aug 2010
The Roadmaster named first appeared on Buick automobiles in 1936 as a celebration of their engineering improvements and advancements in design. The Buick Series 80 became known as the Roadmaster. The Roadmasters were built on the longest wheelbase Buick had to offer. From 1946 through 1957 they were the most elegant and prestigious automobiles that Buick sold.

From 1936 through 1948 the Roadmaster appeared in coupe, sedan, convertible and station wagon bodystyles. A hardtop coupe was added in 1949 and dubbed the Riviera.

The Roadmaster named reappeared in 1991 and continued in production until 1996. It served as a replacement for the Electra model line and offered as an Estate Wagon. A sedan was introduced in 1992.

The end of the 1953 Buick Roadmaster station wagon meant the end of the last wood-bodied station wagon to be mass-produced in the United States. In 1996, the end of the Buick Roadmaster Estate Wagon meant the end of the full-size family station wagons.
By Daniel Vaughan | Mar 2006
For more information and related vehicles, click
here
ONE-OF-A-KIND 2014 BMW i8 CONCOURS d'ELEGANCE EDITION SOLD FOR WORLD AUCTION RECORD PRICE OF $825,000
• One-of-a-Kind 2014 BMW i8 Concours d'Elegance Edition, Presented by Jay Leno and Ludwig Willisch, President and CEO of BMW of North America
Woodcliff Lake, NJ – August 17, 2014… On Saturday evening, August 16, in celebration of the U.S. arrival of the revolutionary BMW i8, Jay Leno and Ludwig Willisch, President and CEO, BMW of North America, presented a one-of-a-kind 2014 BMW i8 Concours d'Elegance Edition, which was then auctioned off for $825,00, including buyer's premier, ...[Read more...]
ONE-OF-A-KIND BMW I8 CONCOURS D'ELEGANCE EDITION TO BE AUCTIONED DURING PEBBLE BEACH CONCOURS D'ELEGANCE WEEKEND
BMW i8 Concours d'Elegance Edition to be sold at Pebble Beach Auctions presented by Gooding & Company with proceeds benefitting the Pebble Beach Company Foundation and the Pebble Beach Concours d'Elegance Woodcliff Lake, N.J. – July 25, 2014… In celebration of the US arrival of the BMW i8, the world's most innovative sports car, a one-of-a-kind 2014 BMW i8 Concours d'Elegance Edition will be auctioned during the weekend of the 2014 Pebble Beach Concours d'Elegance, ahead of the ...[Read more...]
S 65 AMG AND SLS AMG GT FINAL EDITION IN TOKYO AND LOS ANGELES
Double world premiere for Mercedes-AMG November 15, 2013 - Affalterbach/Tokyo/Los Angeles Two motor shows, two new AMG high-performance vehicles: Mercedes-AMG is presenting the S 65 AMG and the SLS AMG GT FINAL EDITION simultaneously at the Los Angeles Auto Show and the Tokyo Motor Show (both from 20 November to 1 December 2013). Tobias Moers, Chairman of the Board of Management of Mercedes-AMG GmbH says 'The two new AMG high-performance vehicles represent the spectacular ...[Read more...]
THE PINNACLE OF COLLECTOR CAR AUCTIONS: RM AND SOTHEBY'S OFFER A CENTURY OF AUTOMOTIVE HISTORY AND DESIGN IN NEW YORK CITY
• Final countdown underway to RM Auctions and Sotheby's expertly curated Art of the Automobile sale, November 21, in New York City • First major collector car auction to be held in Manhattan in over a decade; the sale's catalogue features examples of the upper echelons of design from each era of motoring • Extraordinary exhibition that showcases all vehicles on offer will be held from November 18–20 on the 10th floor galleries at Sotheby's New York • Official digital catalogue now availab...[Read more...]
MERCEDES-BENZ 2014 G63 AMG: THE ULTIMATE G-CLASS
The latest technology for the AMG off-road icon: the new 2014 G63 AMG impresses with a state-of-the-art powertrain, expressive new design and improved efficiency. All this is largely attributable to the AMG 5.5-liter V8 biturbo engine delivering 536 hp and the AMG SPEEDSHIFT PLUS 7-speed automatic transmission. Every new AMG high-performance vehicle offers an outstanding mix of 'more power from less fuel' – and the G63 AMG is no exception. The 'strong man' in the AMG model range has been furt...[Read more...]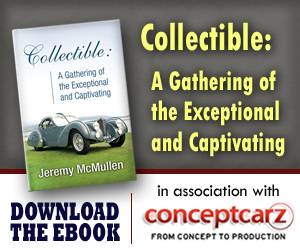 Buick
Monthly Sales Figures
Volume
August 2014
22,143
July 2014
17,683
June 2014
21,403
May 2014
19,957
April 2014
19,214
March 2014
20,428
February 2014
19,192
January 2014
13,278
December 2013
15,379
November 2013
15,072
October 2013
17,555
September 2013
15,623
(More Details)
© 1998-2014. All rights reserved. The material may not be published, broadcast, rewritten, or redistributed.