1968 Buick Sportwagon news, pictures, specifications, and information

Tweet
The Buick Sportwagon was produced from 1964 through 1972. It was a mid-size station wagon that had four-doors and a front-engine layout.

The 1968 Buick Sportwagon rode on a 121-inch wheelbase and powered by an eight-cylinder engine. The Sportwagon models had triple ventiports and Sportwagon script on the rear quarters and tailgate. Inside was vinyl interior and had full-carpeting and included 100 cubic-feet of cargo capacity.

Buick sold 22,888 examples of the Sportwagon and Sportwagon Custom for 1968.
By Daniel Vaughan | Oct 2010
The wagon is not a new concept. The horse-drawn wagon had crossed the United States. A wagon bolted onto the back of a car was also not a new-fangled concept. But in the case of Buick's Sport Wagon, it offered a comfortable third seat, with a view, all in a package that hadn't been done before.

When introduced in 1964, the model wasn't just advertised from a purely functional point-of-view. Comfort and pleasure were part of the mid-size wagon's appeal. The raised roof and skylights offered passengers in, what normally had been a problematic third seat, a wonderful view of the countryside.

Wagon designs up until that point in history had come with a problem. There was room for a third seat, but it had not seemingly been very well engineered. The rear area of the car was seen from a practical standpoint. Therefore, cargo-hauling ability had been of utmost importance, not the comfort of any passenger happening to be riding back there. Another issue that had arisen in designs was that the roof line normally tapered downward, making a forward-facing seat rather uncomfortable. The most usual practice was to have a rear-facing third seat in wagons. These and other issues were addressed with General Motor's new wagon.

Designed by Pete Wozena, the wagon concept was enthusiastically bought into by Buick and Oldsmobile. Starting out with an A-body (Skylark) platform, Wozena's design called for the wheelbase to be extended to 120 inches. This made the Sport Wagon five inches longer than the length of the base 'Special' and 'F-85' station wagon.

In addition to the longer wheelbase, the height of the roof was increased by three inches. This added to available cargo room, as well as increased head room for passengers. This increased head room enabled passengers to ride in the second and third rows of seats in comfort.

The increased head room and length enabled Buick's Sport Wagon to be introduced with a forward-facing third row of seats. The rear seating of the Sport Wagon was marketed to come with quite a view. Besides large, curved panes running along the sides, the rear passengers had windows above their heads. The increased ceiling height enabled the design to be fitted with a 'Vista-Roof' as Oldsmobile marketed.

Reportedly as strong as a metal roof, the special glass filtered out the heat and glare. It was claimed by Buick that only a little over 25 percent of the sun's heat would be allowed to filter through the glass, compared to a more normal 60-70 percent by a normal window pane.

Though seen as a novelty that would boost sales, the skylights did have its antagonists. The skylight was an extra novelty, but, the Sport Wagon did offer some truly functional aspects.

The longer wheelbase enabled the Sport Wagon to offer something rear-facing third rows of seats just couldn't—room behind the seats. This added to the car's ability to perform as a passenger carrier and a cargo hauler. Entrance into the back two seats was also made more-easy with a wide rear side door.

One other thing the Sport Wagon offered was 'power'. Standard power came from a Wildcat 310 V-8 that produced 210 hp to drive the rear-wheel driven car. Optional for the Sport Wagon was a higher-compression Wildcat 355 that developed 250 hp and 335 pound-feet of torque. The Wildcat 355 was a little more expensive to own and run as it used premium gasoline with its four-barrel carburetor.

The Sport Wagon offered such custom items as: deluxe steering wheel, an instrument panel 'crash pad' and full carpeting in the passenger and cargo areas. The three-seat custom debuted with a price near $3,300. The first generation of the Sport Wagon proved to be successful with the public and continued into production until 1967.

While many thought the skylight idea to be novel and a very exciting feature on the Sport Wagon and Vista Cruiser to help contribute with the car's sales, there were those that were not taken by the novelty and judged the selling feature based upon functionality. Consumer Reports, in its April 1964 review of the Vista-Cruiser, called the glass inserts 'far from being picture windows,' and said they 'turn out to be narrow tinted-glass slits, mostly facing upward.' Reporting on the Sports Wagon a couple of months later, the same publication wrote that 'the strips admit heat as well as light, and are merely incidental to an increase in roof height to gain 'adequate' head room over the forward-facing third seat.'

Despite the comments of dissention toward the wagon, sales grew. Sales for the Sport Wagon increased, at least that was the way it seemed. The introduction of the Sport Wagon trailed that of the Buick's other line of vehicles. This made for low sales numbers by the end of the year because the car had only been introduced six months into 1964. In 1965, sales doubled for the wagon simply due to the fact it was offered to the public for an entire year.

Unfortunately for Buick, the Sport Wagon wasn't as popular as Oldsmobile's Vista Cruiser. Sales numbers started to decline after 1965 and until the second generation was introduced.

The second generation Sport Wagon was introduced in 1968. The body design remained largely unchanged with the exception of some key aesthetic differences. The split main skylight was replaced with a one-piece over the second-row seat. The body styling of the second generation featured a more sweeping shape.

The interior saw perhaps the greatest amount of redesign and upgrades as safety became of utmost importance. The car's dash had to be entirely padded, shoulder belts had pushbutton buckles and special overhead storage spaces were offered.

The powertrains for the Sport Wagon remained largely unchanged except a three-speed Turbo Hydra-Matic 350 transmission could be ordered with the car.

The second generation served to 'bump' Sport Wagon's initially. However, sales continued to steadily decrease year-after-year until Buick ceased from making the Sport Wagon with the longer wheelbase.

After 1969, Buick stopped building the Sport Wagon with the 121 inch wheelbase. Oldsmobile continued making its cousin, the Vista Cruiser, however. The third generation of the Sport Wagon, therefore, was a redesigned model designed to fit on a shorter 116-inch wheelbase, similar to the Buick Skylark wagon.

The new, third generation, Sport Wagon model was first introduced in 1970 and continued in production until the entire Sport Wagon line ceased production in 1972. Because the car's wheelbase was shorter than it had been before, the dome top of the wagon was dropped. Dropped as well were the skylights that were so synonymous with the Sport Wagon.

After over 130,000 models left the production line, and after eight years, Buick ceased production of the Sport Wagon in 1972.

'1964-1972 Oldsmobile Vista-Cruiser', (http://auto.howstuffworks.com/1964-1972-oldsmobile-vista-cruiser.htm/printable). How Stuff Works?. http://auto.howstuffworks.com/1964-1972-oldsmobile-vista-cruiser.htm/printable. Retrieved 17 January 2011.

Wikipedia contributors, 'Buick Sport Wagon', Wikipedia, The Free Encyclopedia, 1 December 2010, 00:03 UTC, http://en.wikipedia.org/w/index.php?title=Buick_Sport_Wagon&oldid=399824004 accessed 18 January 2011
By Jeremy McMullen
For more information and related vehicles, click
here
TOCA MARKETING GROUP BOOSTS GENESIS TO NEW PERFORMANCE BENCHMARK
FOUNTAIN VALLEY, Calif., Oct. 21, 2014 – Toca Marketing Group, the Chicago-based design and customization company that strives to push the limits of aftermarket fabrication, has revealed its 2015 Genesis for the 2014 SEMA show. In creating its latest Toca Signature Edition vehicle, the company has raised the Genesis' performance and luxury benchmarks, creating a vehicle that breaks down barriers of innovation in the pursuit of perfection. With an emphasis on fine detail, Toca worked to design...[Read more...]
BENTLEY MARKS 95th ANNIVERSARY WITH LAUNCH OF UK-ONLY LIMITED EDITION MULSANNE
◾15 unique 'Mulsanne 95' models celebrate company's 95th anniversary ◾British-inspired materials and design showcase the very best of Bentley's craftsmanship ◾Elegant blend of contemporary and heritage bespoke features ◾Exclusively reserved for customers in the UK (Crewe, 15 May 2014). Bentley is marking its 95th anniversary in the UK by unveiling the 'Mulsanne 95', a striking special edition of the company's luxurious flagship model. Only 15 examples will be hand crafted by Bentle...[Read more...]
Audi Confirmed For Salon Privé 2013
• Salon Privé 2013 - 4th to 6th September
Syon Park, London, 21 August 2013 – Audi is set to display the R8 V8 Spyder, RS 6 Avant and RS 4 Avant at Salon Privé 2013. A hand-built, high-revving V8 engine mounted just behind the passenger compartment of the Audi R8 V8 Spyder launches the stunning soft-top supercar to 62 mph in 4.8 seconds and on to a top speed of 187 mph. The mid-engine configuration helps to lower the centre of gravity for optimum road holding, while the slick...[Read more...]
The Champion in Touring Car Racing : The BMW M3
In August 1985, a rumour surfaced in motor magazine Auto-Deutschland which emanated from a new sports car. An A Group Car from BMW that was a thoroughbred racing car according to the rules but was also to be produced in a version licensed to drive on open roads for everyday use. Speculation about this dream car that could take to normal roads and was intended for the 'Most dynamic among BMW 3 Series drivers' was right on target. But the pundits missed the mark about the motor-sport car by a mile...[Read more...]
Auctions America By RM's 2012 Auburn Spring Auction
'Variety' is the buzzword for this year's Auctions America by RM June 1-3 Auburn Spring auction, which will offer a huge range of collector vehicles and an enormous private collection of automotive memorabilia. More than 600 American muscle cars, Classics, foreign sports cars and hot rods will cross the block at the historic Auburn Auction Park, the company's national headquarters in Auburn, Indiana. 'Last year was our first spring event at the park,' said Auctions America by RM's President ...[Read more...]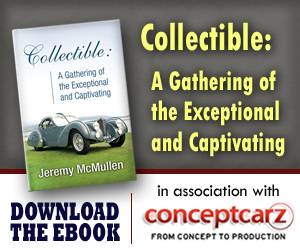 Similarly Priced Vehicles from 1968
Dodge Charger ($3,015-$3,475)
Chevrolet Camaro Z28 ($3,527-$3,527)
Chevrolet Impala Series ($2,660-$3,355)
Plymouth VIP ($3,230-$3,420)
Dodge Coronet ($2,460-$3,610)
Oldsmobile 442 ($3,087-$3,341)
Chevrolet Camaro Series ($2,600-$3,797)
Saab Sonett II ($3,700-$3,700)
Plymouth GTX ($3,330-$3,591)

Average Auction Sale: $5,450
Buick
Monthly Sales Figures
Volume
November 2014
19,143
October 2014
18,699
September 2014
17,466
August 2014
22,143
July 2014
17,683
June 2014
21,403
May 2014
19,957
April 2014
19,214
March 2014
20,428
February 2014
19,192
January 2014
13,278
December 2013
15,379
(More Details)
© 1998-2014. All rights reserved. The material may not be published, broadcast, rewritten, or redistributed.