1936 Oldsmobile Series F news, pictures, specifications, and information

Tweet
For 1936, the Oldsmobile Series F received minor restyling. The L-head six-cylinder engine displaced 213 cubic-inches and produced 90 horsepower. The wheelbase measured 115-inches and had an overall length of nearly 189 inches. The body styles included a convertible, business coupe, sport coupe, 2- and 4-door sedan, and 2- and 4-door touring sedan. Total production for 1936 for the F-Series was 158291, making up a significant portion of the overall Oldsmobile sales.

Changes for 1936 included moving the door handles from the front to the rear. Another change was to the headlights, which were moved slightly higher.
By Daniel Vaughan | Oct 2010
For more information and related vehicles, click
here
FORD'S BEST MARCH RETAIL SALES RESULT IN EIGHT YEARS LED BY FUSION AND F-SERIES; LINCOLN UP 31 PERCENT
◾Ford Motor Company March U.S. sales increase 3 percent compared to last year with 244,167 vehicles sold; retail sales of 166,030 vehicles up 3 percent for the best March retail result in eight years ◾Ford Fusion posts record sales month with 32,963 cars sold, up 9 percent from last year's record month ◾Ford F-Series tops 70,000-vehicle mark with 70,940 vehicles sold, up 5 percent ◾Lincoln MKZ sales increase 72 percent for a best-ever record sales month; Lincoln DEARBORN, Mich., April 1...[Read more...]
FORD MUSTANG AND F-SERIES NAMED 'HOTTEST CAR AND TRUCK' OF 2013 SEMA SHOW
◾SEMA Award honors the most popular vehicles chosen by specialty equipment manufacturers as the best platforms for accessorizing and showcasing this year's hottest cars and trucks ◾Ford Mustang officially recognized as 'Hottest Car' at the 2013 SEMA show for the second consecutive year, while Ford F-Series recognized as 'Hottest Truck' for fourth year in a row – a testament to the popularity of Mustang and F-Series with enthusiasts ◾More aftermarket accessories are available for Ford vehicles,...[Read more...]
FORD MOTOR COMPANY ACHIEVES BEST OCTOBER U.S. RETAIL SALES SINCE 2004; MULTIPLE PERFORMANCE RECORDS SET
Ford Motor company October total sales up 14 percent – retail sales up 15 percent; best October retail since 2004 ◾Ford Fusion up 71 percent and Fiesta up 9 percent – both report record-setting October sales ◾F-Series tops 60,000 trucks for sixth-straight month ◾All-new Lincoln MKZ total sales up 80 percent including best-ever October retail sales – total Lincoln brand up 38 percent Ford Motor Company's October U.S. total sales of 191,985 vehicles rose 14 percent over a year ago. Retail sa...[Read more...]
Ford Motor Company Fund Opens New Center In Southwest Detroit, Creates Unique Community Hub In Key Neighborhood
◾Ford Motor Company Fund opened a new community center to support the rebuilding of Detroit and a growing neighborhood in the city ◾New Ford Resource and Engagement Center in southwest Detroit is providing a community gathering space for residents to develop new talents, learn new skills and obtain needed services ◾The new center is the focal point of a unique partnership that builds on support from the city of Detroit and brings together divergent organizations in support of a vital community...[Read more...]
FORD MOTOR COMPANY U.S. SALES UP 14 PERCENT; FORD FUSION, ESCAPE AND NEW LINCOLN MKZ CONTINUE RECORD-SETTING PACE
◾Ford Motor Company's May U.S. sales up 14 percent compared with a year ago; best May sales since 2006 with retail sales up 17 percent ◾Escape delivers best month ever – sales up 26 percent year over year; Fusion sales up 10 percent – Fusion's best-ever May; both achieve monthly sales records for four straight months ◾F-Series, America's best-selling pickup for 36 years, posts a 31 percent increase – best May sales since 2005 and first time F-Series breaks the 70,000 mark since March 2007 ◾...[Read more...]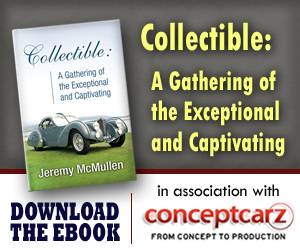 © 1998-2014. All rights reserved. The material may not be published, broadcast, rewritten, or redistributed.