1936 Oldsmobile Series F news, pictures, specifications, and information

Tweet
For 1936, the Oldsmobile Series F received minor restyling. The L-head six-cylinder engine displaced 213 cubic-inches and produced 90 horsepower. The wheelbase measured 115-inches and had an overall length of nearly 189 inches. The body styles included a convertible, business coupe, sport coupe, 2- and 4-door sedan, and 2- and 4-door touring sedan. Total production for 1936 for the F-Series was 158291, making up a significant portion of the overall Oldsmobile sales.

Changes for 1936 included moving the door handles from the front to the rear. Another change was to the headlights, which were moved slightly higher.
By Daniel Vaughan | Oct 2010
For more information and related vehicles, click
here
OKLAHOMA, DALLAS ORDER 300-PLUS CNG-CAPABLE FORD F-150 PICKUPS AS DEMAND GROWS FOR ALTERNATIVE FUEL OPTION
◾The state of Oklahoma and its agencies to buy 256 Ford F-150 trucks prepped to run on compressed natural gas; Dallas orders 65 for its fleet ◾2014 F-150 available with gaseous-fuel prep option on 3.7-liter V6 engine; can run on CNG or liquefied petroleum gas (also called propane autogas) ◾By summer, Ford will offer eight vehicles that can run on clean-burning, affordable CNG; the company is on track to sell more than 15,000 such vehicles in 2014 The state of Oklahoma, its agencies and the ...[Read more...]
FORD F-150 ECOBOOST HITS 400,000 SALES, SAVING 45 MILLION GALLONS OF GAS ANNUALLY
Ford F-150 EcoBoost® sales reach 400,000 in the U.S. since launch in February 2011 F-Series is outselling the nearest competitor in the western U.S. market by 67 percent, where EcoBoost makes up 45 percent of F-150 sales F-150 EcoBoost owners collectively are saving an estimated 45 million gallons of gas annually, all while towing and hauling more than the competition This estimated 45 million gallons of fuel savings exceeds the estimated fuel savings of all Toyota and Tesla plug...[Read more...]
Ford Motor Company U.S. Sales Up 13 Percent; Ford Cars, Escape Continue Record-Setting Pace, Driving Coastal Share
◾Ford Motor Company's June U.S. sales increase 13 percent compared with a year ago; best June sales since 2006 ◾Ford Escape and passenger cars continue to propel share gains, particularly on the coasts, with Escape setting its fifth straight record month in June ◾Ford F-Series sales post best June sales since 2005 ◾All-new Lincoln MKZ posts best-ever June sales and best quarterly sales performance ever DEARBORN, Mich., July 2, 2013 – Ford Motor Company's U.S. June sales grew 13 p...[Read more...]
FORD SMALL CAR SALES REACH DECADE HIGH; ESCAPE HAS BEST-EVER SEPTEMBER; FORD F-SERIES HIT BEST SEPTEMBER IN 5 YEARS
•Ford small car sales totaled 24,628 vehicles in September – the company's best U.S. small car sales since 2002 and a 73 percent increase year-over-year •Escape compact utility sales increased 14 percent for the month; 23,148 Escape sales mark best-ever September sales •F-Series produces its 14th consecutive year-over-year sales increase in September, reaching its best September since 2007; total sales were 55,077 pickups – a 1 percent increase •Ford Motor Company U.S. sales total 174,976 ...[Read more...]
FORD FUSION ACHIEVES BEST-EVER JULY SALES, EXPLORER BEST JULY SALES IN SIX YEARS, F-SERIES GAINS FOR 12TH STRAIGHT MONTH
•Ford Fusion sales increase 21 percent – the best July ever – with 23,326 vehicles sold •Explorer posts best July sales since 2006 with 11,313 vehicles sold •F-Series sales total 49,314 vehicles, marking 12 straight months of monthly sales gains •Ford Motor Company's July U.S. sales totaled 173,966 – a 4 percent decline due to lower fleet sales; July retail sales grow 2 percent compared with last year Ford Motor Company's U.S. retail sales increased 2 percent in July versus year-ago lev...[Read more...]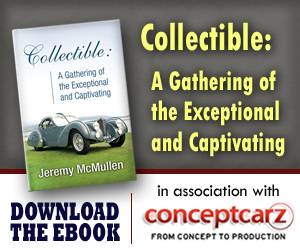 © 1998-2014. All rights reserved. The material may not be published, broadcast, rewritten, or redistributed.