1962 Buick Special news, pictures, specifications, and information

Tweet
| | | |
| --- | --- | --- |
| | | Convertible |
The Special was first introduced for the 1961 model year as a compact car. In 1962, the model lineup was expanded to include a convertible model for each of the Buick Special series. Standard equipment included dual sun visors, front door armrests, cigar lighter, electric windshield wipers, directional signals, heater/defroster and outside rear view mirror.

New also was a V6 engine of odd-fire design that produced 135 horsepower and gave good performance along with conservative fuel economy. Sales of Buick Specials in 1962 were 148,770 compared to 86,865 for 1961.
Buick introduced the Series 40 in 1930 as a replacement for the Series 116. The Series 40 rode on a 118-inch wheelbase and powered by a 258 cubic-inch six-cylinder engine which produced 80 horsepower. Braking was through mechanical drums found on all four corners. The suspension was comprised of semi-elliptic springs and Lovejoy hydraulic shock absorbers. During its first year, there were six bodystyles to select from, including a Sedan, Sport Roadster, Business Coupe and Special Coupe in two-door configuration. A Phaeton and Sedan version were offered with four doors, with the four-door sedan with seating for five being the most popular bodystyle on the Series 40. Pricing was rather competitive, starting at $1260 and continuing through $1300. The Phaeton had seating for four or five, and had the lowest sales in the Series 40, total just under 1000 examples.

The name 'Series 40' remained dormant for a few years, making its re-appearance in 1934. They were again Buicks entry-level vehicle, though much had changed in these few short years. The Series 40 lightweight vehicles powered by an eight-cylinder engine that measured 233 cubic-inches and produced nearly 100 horsepower.

The name 'Series 40' would stick with Buick until 1959, when a new series naming scheme was introduced. During this time, the Series 40 would be powered by eight-cylinder engines which grew in size in power throughout the years.

For 1934, the Series 40 rested on a 117-inch wheelbase and had an entry price of a mere $795. The top-of-the-line Series 40 would set the buyer back $925. The four-door Club sedan continued to be the most popular of the Series 40, selling nearly 11,000 examples in 1934. Five body styles were available, including a two-door Touring Sedan, Sport Coupe, and Convertible Coupe.

For 1935, little changed. A few extra colors were added and the trim was revised slightly. Mechanical problems from the 1934 Series 40 were resolved, such as clutch and timing chain issues. A new bodystyle was added, the Convertible Coupe.

Changes occurred both visually and mechanical for 1936. The car now rested on an enlarged, 118-inch wheelbase. Over 77,000 examples of the four-door sedan were sold, which was a drastic improvement over the prior years sales figures. Much of the vehicles aesthetics received attention. The windshields and roof lines became more rounded. The spare tire was mounted discretely in the trunk for some body styles, and mounted on the left-hand side of the vehicle for others.

Sales continued to be strong throughout the 1930s for the Series 40. The car grew even larger in 1937, now sitting on a 122-inch wheelbase. The engine now measured 248 cubic-inches and produced 100 horsepower. Production continued until the onset of World War II, when the American automobile producers switched to aid in the production of war-time materials.

When production resumed in 1946, the Series 40 was the only model in Buick's lineup to utilize the prewar Fisher B-body styles of the postwar era. There were two body styles available, both resting on a 121 inch wheelbase and had seating for six. The four-door version cost $1,580 while the two-door version was priced at $1520. These were Buick entry-level vehicles, just as they had been in prior to World War II. Sales were slow, with around 3000 examples produced from the combined sales of the two- and four-door version. The 248 cubic-inch engine was rated at around 110 horsepower.

Major changes did not occur on the Series 40 until 1950, when the cars were given changes to their styling. The styling was modern and memorable, with the grille being one of the more distinguishable features on the car. Three vent-ports were now located on the side of the engine bay. The public approved of these changes, and sales were strong, reaching over 200,000 for the Series 40 and Series 40D. The Series 40D was a Special Deluxe model that had the same styling and size as the Series 40, but added improvements to the interior, addition trim and molding, and 'Special' on the front fenders.

In 1954 the Series 40 was given a new body that was lower and wider than it previously had. The front had a new grille design which many termed as the 'electric shaver' design. The front and rear windows were curved and there was enough glass throughout the drivers and passengers view to provide a nearly 360-degree view. Mounted under the hood was a new 264 cubic-inch V8 engine which produced over 140 horsepower. The vehicles outfitted with the Dynaflow gearbox had even more power. A new steering linkage and suspension gave the vehicle a smooth ride, complimenting the cars appearance.

By 1956, the Series 40 was given visual changes to its grille, ornamentation, and headlights. New bumpers were added to the front and rear of the vehicle. On the inside, the instrumentation was the same as other Buick models, a trend that had not been seen on Buicks since the pre-War era. Improvements to the engine meant an increase in horsepower, now rated at over 220 for the Dynaflow version. Sales were strong with the 2-door Riviera Hardtop being the most popular, with over 113,000 units sold in 1956. The price ranged from $2410 through $2775. The most expensive Series 40 was the six-person Estate Wagon which saw over 13,700 units being purchased.

There were many changes in 1957 to the Series 40, including a new grill insert, the 'B U I C K' name on the front of the car, chrome wings in the rear, along with a slew of other changes. In the back was a single exhaust pipe, with dual exhausts being offered for an additional cost. The three portholes on the side signified 'Super' while other models received four. Horsepower for the Dynaflow version had now reached 250 with 380 foot-pounds of torque. Sales continued to be strong, though they dipped a little from the prior year.

For 1958 the Buick Series 40 were given dual headlights in the front and an exorbitant amount of chrome. There was a circular ornament with a 'V', symbolizing V8, placed on the front and in the center of the hood. Dual horizontal moldings ran along each side of the vehicle, from front to back. Sales were strong, but they were still on the decline.

For 1959, Buick introduced their Series 4400 as a replacement for the Series 40. The Series 4400 was a very wide car with modern style indicative of the era.

The Series had served Buick for many years, as their entry level vehicle. The V8 engine found under the hood (except for the initial years) were more than adequate to carry the large and elegant bodies. Offered in a variety of bodystyles, the cars were versatile and accommodating to many individuals wishes and needs.
By Daniel Vaughan | Nov 2007
For more information and related vehicles, click
here
VOLKSWAGEN ANNOUNCES PRICING OF 2015 GOLF MODELS, STARTING AT $17,995
The seventh-generation version of VW's worldwide best seller offers more space, less weight, and increased efficiency at an even better value ◾Pricing starts at $17,995 for the two-door Golf Launch Edition model with manual transmission ◾New TDI® S model reduces Clean Diesel entry pricing by more than $3,000 ◾New available technology including Forward Collision Warning and Automatic Post-Collision Braking System ◾Room for five with a larger trunk than any midsize sedan ◾New 1.8-liter TSI® e...[Read more...]
VOLKSWAGEN CELEBRATES 40 YEARS OF THE GOLF AT THE NEW YORK AUTO SHOW
The most successful European car of all time turns 40 ◾More than 30 million Golf models have been sold worldwide ◾Car went on sale in Europe in May 1974, was sold in the U.S. from December that year as the Rabbit ◾Seventh-generation Golf GTI goes on sale in June in the U.S., with Golf TDI® and TSI® models arriving at dealerships in August Herndon, VA — The most successful European car of all time turns 40 this year. More than 30 million Golf models have been sold since the car went...[Read more...]
VOLKSWAGEN ANNOUNCES PRICING OF 2015 GOLF GTI MODELS, STARTING AT $24,395
The latest Golf GTI adds more standard equipment and exciting new optional features ◾Seventh-generation Golf GTI is bigger, lighter, faster, and more fuel-efficient ◾Price rises just $195 over previous-generation GTI, despite more standard equipment and an increase of 10 horsepower and 51 pound-feet of torque from new EA888 TSI® engine ◾Golf GTI Performance Package provides a great value at just $1495, includes electronically-controlled torque-sensing limited-slip differential ◾Dynami...[Read more...]
MODEL YEAR 2014: MORE EFFICENT, DOWNSIZED ENGINES AND AN EXTENDED R-LINE RANGE HEAD THE CHANGES
New 1.8-liter turbocharged and direct-injection TSI® engine to feature in Jetta, Beetle, and Passat, replacing the 2.5-liter five cylinder. R-Line® range expands to five models. • Jetta SE and SEL models are fitted with new 170-horsepower 1.8-liter engine, offering a manufacturer predicted highway fuel economy improvement of 16 percent • All Jetta models now have independent rear suspension • VW Car-Net™ connected services introduced across a broad range of models • New 1.8-liter engine in...[Read more...]
VOLKSWAGEN BEETLE TURBO AND JETTA GLI RECEIVE POWER BOOST
- New EA888 Gen 3 engine, produced in Silao, Mexico, makes its U.S. debut - Engine offers 10 hp increase over previous Gen 2 powerplant - Beetle models have a manufacturer estimated fuel economy improvement of up to eight percent on the combined cycle - Beetle R-Line® coupe will be priced from $30,135 with the six-speed manual transmission Herndon, VA - The Volkswagen Beetle Turbo, Beetle Turbo Convertible, and the Jetta GLI receive a number of running changes to 2013 model year car...[Read more...]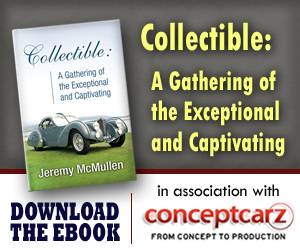 Buick
Monthly Sales Figures
Volume
December 2014
20,357
November 2014
19,143
October 2014
18,699
September 2014
17,466
August 2014
22,143
July 2014
17,683
June 2014
21,403
May 2014
19,957
April 2014
19,214
March 2014
20,428
February 2014
19,192
January 2014
13,278
(More Details)
© 1998-2014. All rights reserved. The material may not be published, broadcast, rewritten, or redistributed.