1982 Dodge PPG M4S Turbo Interceptor news, pictures, specifications, and information

Tweet
The Dodge PPG M4S Turbocharged Interceptor played a starring role in the 1986 movie, 'The Wraith.' The M4S was designed to be a pace car on the PPG-CART Indy Car World Series racing circuit. Powering the car was a one-of-a-kind Chrysler 2.2-liter four-cylinder engine featuring a Cosworth 16-valve twin-cam head, dual turbos and Bosch fuel injection. The mid-engine car was capable of speeds reaching 194 mph. The original M4S, loaned by Dodge, was used for close-ups in the movie, while two more 'drivers,' detailed bodies on dune buggy chassis, were used for stunt driving. There were four other 'shells,' empty bodies on towable frames, that were sacrificed in crash scenes.

The 2.2-liter engine is capable of producing 440 horsepower and is mated to a five-speed manual gearbox.
By Daniel Vaughan | Nov 2010
VOLKSWAGEN CELEBRATES 40 YEARS OF THE GOLF AT THE NEW YORK AUTO SHOW
The most successful European car of all time turns 40 ◾More than 30 million Golf models have been sold worldwide ◾Car went on sale in Europe in May 1974, was sold in the U.S. from December that year as the Rabbit ◾Seventh-generation Golf GTI goes on sale in June in the U.S., with Golf TDI® and TSI® models arriving at dealerships in August Herndon, VA — The most successful European car of all time turns 40 this year. More than 30 million Golf models have been sold since the car went...[Read more...]
PORSCHE REPORTS SEPTEMBER SALES
Atlanta. Porsche Cars North America, Inc. (PCNA), importer and distributor of Porsche sports cars, Cayenne SUVs and the Panamera four-door sports sedan line-up in the United States, today announced September 2013 sales of 3,093 vehicles, an increase of 13 percent over the same period in 2012. During the first nine months of the year, Porsche has sold 31,549 cars in the U.S., 26 percent ahead of last year's year-to-date total (25,015). 'With three-quarters of the year behind us, we can be very...[Read more...]
2014 MITSUBISHI LANCER EVOLUTION: TURBOCHARGED FUN IN A 4-DOOR SPORTS CAR
Thanks to its potent turbocharged and intercooled powerplant, precision-tuned handling, communicative steering feel and 4-door configuration, the 2014 Mitsubishi Lancer Evolution is an ultra-high-performance sports car that allows the driver to take to the track – along with several of his/her like-minded friends. For the 2014 model year, the Lancer Evolution gains several upscale-oriented improvements to make an already very enjoyable ride an even more sumptuous experience. These new feature...[Read more...]
2014 MAZDA6 WINS NEMPA GENE RITVO AWARD FOR DESIGN AND ELEGANCE
- MX-5 Miata Wins Favorite Entry-Level Convertible - WASHINGTON, May 10, 2013 - Last evening, the all-new 2014 Mazda6 was presented with the prestigious Gene Ritvo Award for Design and Elegance from the New England Motor Press Association (NEMPA) in conjunction with Boston's Museum of Fine Arts and the Larz Anderson Auto Museum. The Ritvo Award honors the best in design in the automotive world, whether it's a concept car, production vehicle, a marketing campaign or a particular elem...[Read more...]
BOSCH INTRODUCES POWER MAX FIRST SUB-$450 ELECTRIC VEHICLE (EV) CHARGING STATION
Bosch Automotive Service Solutions, a leading supplier of technology and services, introduces Power Max, the automotive industry's first Electric Vehicle (EV) charging station with a price point of less than $450. The Power Max will retail for roughly half the cost of current EV charging stations, offering 240V charging, and reducing charging time by half while helping customers reduce their need for fossil fuels. Leveraging expertise gained in household appliances and automotive solutions, ...[Read more...]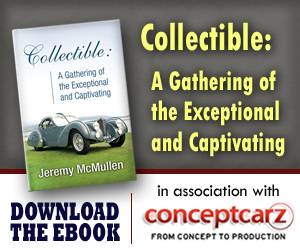 Dodge
Monthly Sales Figures
Volume
September 2014
44,020
August 2014
49,895
July 2014
43,118
June 2014
50,314
May 2014
57,923
April 2014
53,463
March 2014
60,575
February 2014
49,744
January 2014
34,905
December 2013
47,689
November 2013
41,506
October 2013
45,314
(More Details)
© 1998-2014. All rights reserved. The material may not be published, broadcast, rewritten, or redistributed.