1982 Dodge PPG M4S Turbo Interceptor news, pictures, specifications, and information

Tweet
The Dodge PPG M4S Turbocharged Interceptor played a starring role in the 1986 movie, 'The Wraith.' The M4S was designed to be a pace car on the PPG-CART Indy Car World Series racing circuit. Powering the car was a one-of-a-kind Chrysler 2.2-liter four-cylinder engine featuring a Cosworth 16-valve twin-cam head, dual turbos and Bosch fuel injection. The mid-engine car was capable of speeds reaching 194 mph. The original M4S, loaned by Dodge, was used for close-ups in the movie, while two more 'drivers,' detailed bodies on dune buggy chassis, were used for stunt driving. There were four other 'shells,' empty bodies on towable frames, that were sacrificed in crash scenes.

The 2.2-liter engine is capable of producing 440 horsepower and is mated to a five-speed manual gearbox.
By Daniel Vaughan | Nov 2010
VOLKSWAGEN CELEBRATES 40 YEARS OF THE GOLF AT THE NEW YORK AUTO SHOW
The most successful European car of all time turns 40 ◾More than 30 million Golf models have been sold worldwide ◾Car went on sale in Europe in May 1974, was sold in the U.S. from December that year as the Rabbit ◾Seventh-generation Golf GTI goes on sale in June in the U.S., with Golf TDI® and TSI® models arriving at dealerships in August Herndon, VA — The most successful European car of all time turns 40 this year. More than 30 million Golf models have been sold since the car went...[Read more...]
BOSCH ANNOUNCES NATIONWIDE DISTRIBUTION PARTNERSHIP WITH MYERS TIRE SUPPLY
◾National distributor to carry full line of Bosch Wheel Service products ◾Balancer Models WBE 4200 and WBE 4400 will be exclusive products available only from Myers Tire Supply Warren, MI., - Bosch Automotive Service Solutions today announced a nationwide distribution partnership with Myers Tire Supply to carry Bosch Wheel Service equipment. Bosch will offer a full line of wheel balancers, tire changers and brake lathes, through Myers' nationwide distribution network of more than 160 ...[Read more...]
2014 MITSUBISHI LANCER SPORTBACK: NUMEROUS NEW FEATURES/UPGRADES FOR THIS UNIQUE AND SPORTY 5-DOOR
Mitsubishi Motors' utterly unique Lancer Sportback rings in the new model year with a plethora of new features and upgrades for this roomy (up to 52.7 cubic feet of available cargo space) and fun-to-drive diamond star-badged 5-door. New features and upgrades for the 2014 Mitsubishi Lancer Sportback include: ◾New audio system (Sportback ES) ◾New 6.1-in. touchscreen display audio system (Sportback GT) ◾New HD Radio® (Sportback GT) ◾New SIRIUSXM® satellite radio with 3-month pre-paid subscrip...[Read more...]
BOSCH CONTINUES GROWTH PATH IN NORTH AMERICA
- Regional business results - Automotive and Industrial Sectors Boost 2012 Sales - Bosch 2012 sales in North America up 8.1 percent to $10.6 billion USD - Near double-digit sales growth expected in 2013 - Bosch aligns into four business sectors: Automotive Technology, Industrial Technology, Consumer Goods and Energy & Building Technology FARMINGTON HILLS, Mich., May 15, 2013 - In spite of a cooling global economy in 2012, strong sales in the company's Automotive Technology and Indu...[Read more...]
Mazda Cx-5 Named 'Top Family Choice Vehicle' By Greater Atlanta Automotive Media Association
WASHINGTON, April 29, 2013 -- The Greater Atlanta Automotive Media Association (GAAMA) yesterday named the 2013 Mazda CX-5 its 'Top Family Choice Vehicle' and the all-new 2014 Mazda6 'Best Green Family Choice Vehicle' at its first annual Family Choice Challenge. GAAMA President Nick Palermo said, 'The CX-5 was the clear winner for the overall 'Top Family Choice Vehicle' award. It's stylish, affordable, has comfortable seating and great fuel economy and is fun to drive.' The 2013 CX-...[Read more...]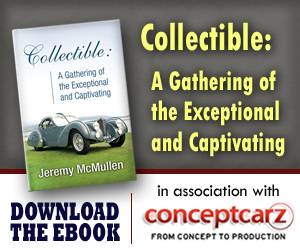 Dodge
Monthly Sales Figures
Volume
September 2014
44,020
August 2014
49,895
July 2014
43,118
June 2014
50,314
May 2014
57,923
April 2014
53,463
March 2014
60,575
February 2014
49,744
January 2014
34,905
December 2013
47,689
November 2013
41,506
October 2013
45,314
(More Details)
© 1998-2014. All rights reserved. The material may not be published, broadcast, rewritten, or redistributed.