1982 Dodge PPG M4S Turbo Interceptor news, pictures, specifications, and information

Tweet
The Dodge PPG M4S Turbocharged Interceptor played a starring role in the 1986 movie, 'The Wraith.' The M4S was designed to be a pace car on the PPG-CART Indy Car World Series racing circuit. Powering the car was a one-of-a-kind Chrysler 2.2-liter four-cylinder engine featuring a Cosworth 16-valve twin-cam head, dual turbos and Bosch fuel injection. The mid-engine car was capable of speeds reaching 194 mph. The original M4S, loaned by Dodge, was used for close-ups in the movie, while two more 'drivers,' detailed bodies on dune buggy chassis, were used for stunt driving. There were four other 'shells,' empty bodies on towable frames, that were sacrificed in crash scenes.

The 2.2-liter engine is capable of producing 440 horsepower and is mated to a five-speed manual gearbox.
By Daniel Vaughan | Nov 2010
VOLKSWAGEN CELEBRATES 40 YEARS OF THE GOLF AT THE NEW YORK AUTO SHOW
The most successful European car of all time turns 40 ◾More than 30 million Golf models have been sold worldwide ◾Car went on sale in Europe in May 1974, was sold in the U.S. from December that year as the Rabbit ◾Seventh-generation Golf GTI goes on sale in June in the U.S., with Golf TDI® and TSI® models arriving at dealerships in August Herndon, VA — The most successful European car of all time turns 40 this year. More than 30 million Golf models have been sold since the car went...[Read more...]
Aston Martin Vantage GT4 Takes Maiden North American Win
Gaydon, 29 August 2013 - Aston Martin's Vantage GT4 competition car, run by TRG-AMR North America, claimed its first North American race win last weekend at Sonoma Raceway, California, while the team's V12 Vantage GT made an encouraging debut. American driver Brandon Davis guided the #27 Vantage GT4 to victory in round 13 of the Pirelli World Challenge after starting from second on the grid. Having made a bold move for the lead on lap 19, Davis maintained his advantage to the chequered...[Read more...]
DATSUN IS BACK WITH ALL-NEW DATSUN GO FOR THE NEW RISERS
◾Datsun is back; new Datsun GO unveiled in New Delhi, India. ◾Datsun GO is the first Datsun car for the 21st century. ◾Developed locally, Datsun GO will also be locally produced. ◾Datsun is the third Nissan Motor Company's brand. ◾Datsun stands for Dream, Access and Trust (D.A.T.). DELHI, India – Datsun today unveiled the first new Datsun car for the 21st century. The all-new Datsun GO will be on sale in India in early 2014. The Datsun GO is the realization of the commitment made by Ni...[Read more...]
Bmw Group Cars And Motorcycles That Talk To Each Other Demonstrate Safer And More Efficient Mobility
simTD research project Frankfurt am Main. Intelligent driving that saves energy and enhances safety always means anticipating what lies ahead as well. Car-to-X communication makes a major contribution to intelligent mobility of the future by allowing the driver to look a long way ahead, see things that are hidden, and even peer around several corners. Since the potential of Car-to-X communication can only be fully exploited through mass use, the only real benefit is to be gained by res...[Read more...]
2014 MAZDA6 NAMED TO WARD'S '10 BEST INTERIORS' LIST
The all-new 2014 Mazda6 today was named to WardsAuto World's 10 Best Interiors list, as chosen by the publication's editors. The redesigned mid-size sports sedan features Mazda's new design language called KODO 'Soul of Motion,' which translates muscular movement and power into agile proportions, detailed sculpting and expressive character. The Mazda6 also was recently named one of the top three vehicle designs in the world for 2013 by the World Car Awards. 'The automotive industry, regardl...[Read more...]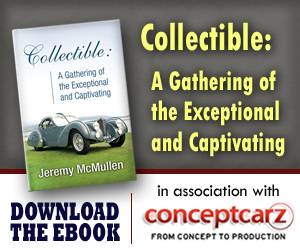 Dodge
Monthly Sales Figures
Volume
July 2014
43,118
June 2014
50,314
May 2014
57,923
April 2014
53,463
March 2014
60,575
February 2014
49,744
January 2014
34,905
December 2013
47,689
November 2013
41,506
October 2013
45,314
September 2013
48,576
August 2013
52,858
(More Details)
© 1998-2014. All rights reserved. The material may not be published, broadcast, rewritten, or redistributed.