1982 Dodge PPG M4S Turbo Interceptor news, pictures, specifications, and information

Tweet
The Dodge PPG M4S Turbocharged Interceptor played a starring role in the 1986 movie, 'The Wraith.' The M4S was designed to be a pace car on the PPG-CART Indy Car World Series racing circuit. Powering the car was a one-of-a-kind Chrysler 2.2-liter four-cylinder engine featuring a Cosworth 16-valve twin-cam head, dual turbos and Bosch fuel injection. The mid-engine car was capable of speeds reaching 194 mph. The original M4S, loaned by Dodge, was used for close-ups in the movie, while two more 'drivers,' detailed bodies on dune buggy chassis, were used for stunt driving. There were four other 'shells,' empty bodies on towable frames, that were sacrificed in crash scenes.

The 2.2-liter engine is capable of producing 440 horsepower and is mated to a five-speed manual gearbox.
By Daniel Vaughan | Nov 2010
VOLKSWAGEN CELEBRATES 40 YEARS OF THE GOLF AT THE NEW YORK AUTO SHOW
The most successful European car of all time turns 40 ◾More than 30 million Golf models have been sold worldwide ◾Car went on sale in Europe in May 1974, was sold in the U.S. from December that year as the Rabbit ◾Seventh-generation Golf GTI goes on sale in June in the U.S., with Golf TDI® and TSI® models arriving at dealerships in August Herndon, VA — The most successful European car of all time turns 40 this year. More than 30 million Golf models have been sold since the car went...[Read more...]
Porsche Reports Best August Sales Ever
Porsche dealers sell 3,327 vehicles in August Atlanta. Porsche Cars North America, Inc. (PCNA), importer and distributor of Porsche sports cars, Cayenne SUVs and the Panamera four-door sports sedan line-up in the United States, today announced August 2013 sales of 3,327 vehicles, an increase of 10 percent over the same month last year and a record August in the history of PCNA. For the year, Porsche has sold 28,456 cars in the U.S., a 28 percent increase over last year's sales (...[Read more...]
1982 Ferrari 308 GTSi is IMRRC's 2013 Raffle Car
WATKINS GLEN, N.Y. (July 18, 2013) – A 1982 Ferrari 308 GTSi, one of the most recognized of all Ferrari models, is being offered by the International Motor Racing Research Center as its 2013 raffle car. Ferrari-red, this icon of the 1970s and '80s was generously donated to the Center by Governing Council member Greg Galdi. The car has been driven fewer than 1,500 miles. The mid-engined, targa-topped 308 GTS was introduced in 1977 and is well-known to most Americans as the car ...[Read more...]
GM FOUNDATION PLEDGES $500,000 TO HELP VICTIMS OF TEXAS TORNADOES
DETROIT – The General Motors Foundation is pledging $500,000 to Habitat for Humanity to help victims of the recent tornadoes in five Texas counties. The funds will be used to help restore neighborhoods devastated by Wednesday's storms. 'Helping Texas residents rebuild and repair their homes is a critical priority for Habitat for Humanity International in the aftermath of the recent tornadoes,' said Selim Bingol, vice president, GM Global Communications and Public Policy and Chairman of...[Read more...]
Norra 'Forges The Future' This Week Via First All-Electric Off-Road Race Car To Challenge The Legendary Baja Penninsula
Since 1967, the National Off Road Racing Association's (NORRA) Mexican 1000 has been asignificant environment for creativity and innovation in off-road motorsports. Thanks to the technical and industry credibility of hot rod pioneer and NORRA executive Don Francisco, the unique Baja competition quickly rose to prominence via the participation of stars like of Parnelli Jones, James Garner and Steve McQueen. Why? From its inception desert racing's wide-open environment gave the automotive industry...[Read more...]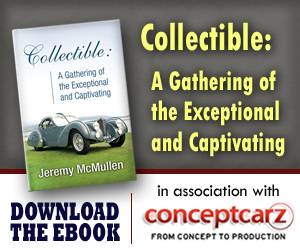 Dodge
Monthly Sales Figures
Volume
December 2014
46,578
November 2014
42,108
October 2014
41,512
September 2014
44,020
August 2014
49,895
July 2014
43,118
June 2014
50,314
May 2014
57,923
April 2014
53,463
March 2014
60,575
February 2014
49,744
January 2014
34,905
(More Details)
© 1998-2014. All rights reserved. The material may not be published, broadcast, rewritten, or redistributed.