1982 Dodge PPG M4S Turbo Interceptor news, pictures, specifications, and information

Tweet
The Dodge PPG M4S Turbocharged Interceptor played a starring role in the 1986 movie, 'The Wraith.' The M4S was designed to be a pace car on the PPG-CART Indy Car World Series racing circuit. Powering the car was a one-of-a-kind Chrysler 2.2-liter four-cylinder engine featuring a Cosworth 16-valve twin-cam head, dual turbos and Bosch fuel injection. The mid-engine car was capable of speeds reaching 194 mph. The original M4S, loaned by Dodge, was used for close-ups in the movie, while two more 'drivers,' detailed bodies on dune buggy chassis, were used for stunt driving. There were four other 'shells,' empty bodies on towable frames, that were sacrificed in crash scenes.

The 2.2-liter engine is capable of producing 440 horsepower and is mated to a five-speed manual gearbox.
By Daniel Vaughan | Nov 2010
VOLKSWAGEN CELEBRATES 40 YEARS OF THE GOLF AT THE NEW YORK AUTO SHOW
The most successful European car of all time turns 40 ◾More than 30 million Golf models have been sold worldwide ◾Car went on sale in Europe in May 1974, was sold in the U.S. from December that year as the Rabbit ◾Seventh-generation Golf GTI goes on sale in June in the U.S., with Golf TDI® and TSI® models arriving at dealerships in August Herndon, VA — The most successful European car of all time turns 40 this year. More than 30 million Golf models have been sold since the car went...[Read more...]
SUBARU ANNOUNCES PRICING FOR 2014 WRX AND WRX STI
Cherry Hill, N.J. - Subaru of America, Inc. today announced pricing for the 2014 WRX® and WRX STI®. Subaru's iconic line of sport models have seen their sales increase by nearly 40-percent year-to-date and have a starting MSRP of $25,995. The 2014 Subaru WRX delivers the biggest performance value in its competitive set. The WRX offers more power than rivals like the Ford Focus ST and Volkswagen GTI, neither of which offers all-wheel drive. In the WRX, a 2.5-liter turbocharged/intercooled fo...[Read more...]
PORSCHE DELIVERS 15,000 SPORTS CARS TO CUSTOMERS IN MAY
Atlanta. With 15,020 deliveries worldwide in May 2013, sports-car maker Porsche has outperformed the figure of the same month in the prior year by 13 percent. Up to now, 67,261 new autos of the model ranges made in Zuffenhausen and Leipzig were handed over to customers this year – a boost of 19 percent compared to the period of January to May 2012. 'In terms of customer deliveries to date, we have exceeded our expectations in the ongoing year. Given the continuing volatility of the market dev...[Read more...]
2014 RANGE ROVER NOW AVAILABLE FOR ORDER WITH A CHOICE OF SUPERCHARGED V6 & V8 ENGINES
•Following the sales success of the all-new 2013 Range Rover, the 2014 Range Rover is now available for order, with deliveries beginning this summer •A new 340hp 3-liter supercharged V6 will offer improved efficiency with reduced emissions and uncompromised capability •A 510hp supercharged 5-liter V8 will continue to be available •The 2014 Range Rover will be equipped with a new Intelligent Stop/Start system which reduces idling to reduce emissions and save fuel •Both engines will be pa...[Read more...]
Audi factory drivers look into the future with a digital rear-view mirror
• Advanced AMOLED technology provides clear vision
• Significant contribution to active safety in the Audi R18
• Three more weeks to go before the start of the Le Mans 24 Hours
Ingolstadt, May 24, 2012 – When the Audi factory drivers tackle the Le Mans 24 Hours (June 16/17, 2012) a very special technology will enhance their vision. Used for the first time in a closed LMP sports prototype, the digital rear-view mirror provides a clear view of the rear and thus ...[Read more...]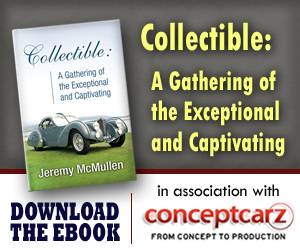 Dodge
Monthly Sales Figures
Volume
June 2014
50,314
May 2014
57,923
April 2014
53,463
March 2014
60,575
February 2014
49,744
January 2014
34,905
December 2013
47,689
November 2013
41,506
October 2013
45,314
September 2013
48,576
August 2013
52,858
July 2013
41,986
(More Details)
© 1998-2014. All rights reserved. The material may not be published, broadcast, rewritten, or redistributed.