1934 Dodge Series KC news, pictures, specifications, and information

Tweet
The all-new Dodge Brothers' 1933 truck line was divided into two distinctly separate series - the Standard and Heavy-Duty. Standard models were powered by four- and six-cylinder engine, Heavy-Duty models exclusively by sixes. These truck styling was borrowed from Dodge's passenger car line and were consequently dubbed the 'Glamour Series.'

This 1934 Dodge Brothers KC Series half-ton pickup has a car-like appearance, in sharp contrast to earlier Dodge truck models which had 'functional' commercial styling consisting of a primitive cab and pickup box.

The L-head six-cylinder engine displaces 201.3 cubic-inches and produces 70 horsepower. There is a three-speed manual gearbox and hydraulic drum brakes in both the front and rear.
Performance Takes Center Stage at Toyota's 2014 SEMA Booth
Toyota Celebrates Its Performance Legacy — Past, Present and Future TORRANCE, Calif., Oct. 27, 2014 — Toyota's 2014 Specialty Equipment Market Association (SEMA) Show presence will be focused on its performance legacy — past, present and future. The Toyota display booth will feature fifteen unique vehicles that boldly underscore the company's commitment to truly push the limit of both man and machine. Whether on the racetrack, out in the desert or on the street, this year's SEMA...[Read more...]
MCQUEEN FERRARI SMASHES RECORD AT RM'S SATURDAY MONTEREY SESSION
• Ferraris dominate RM's Saturday sale: 1967 Ferrari 275 GTB/4 delivered new to King of Cool Steve McQueen garners $10,175,000; 1964 Ferrari 275 GTB/C Speciale realizes $26,400,000 • 21 vehicles achieve seven figures during Saturday sale session • Official results to be posted online at www.rmauctions.com in the coming days MONTEREY, California (August 17, 2014) – One of the most highly anticipated lots of Monterey Car Week, the ex-Steve McQueen 1967 Ferrari 275 GTB/4, entered the h...[Read more...]
Cars and Courage: Iron Mike Rally Kicks off Pinehurst Concours Weekend
VILLAGE OF PINEHURST, N.C. (April 28, 2014) – The 2014 Pinehurst Concours d'Elegance weekend will begin in style with a display of cars and courage Friday morning as selected vintage autos and their owners will head to Fort Bragg to spend a day of fellowship with the troops and their families. Approximately 50 rare cars and their owners from the field of 119 participating in Sunday's auto showcase will head to the largest U.S. Army base, hosting 10 Heroic Soldiers for the ride in an in...[Read more...]
VIVA MEXICO, VIVA VOLKSWAGEN – ONE-TWO FOR OGIER AND LATVALA
◾Blue/white duel: victorious Ogier takes over from Latvala as championship leader ◾In the face of altitude and regulations: triumph in extreme conditions ◾Fourth Volkswagen one-two in WRC history Faster and with greater stamina than Speedy Gonzales – Volkswagen enjoyed an outstanding double success at the Rally Mexico. In doing so, winners Sébastien Ogier/Julien Ingrassia (F/F) and runners-up Jari-Matti Latvala/Miikka Anttila (FIN/FIN) cheated the regulations and extreme conditions at the t...[Read more...]
The Elise S Cup R makes global debut at Autosport 2014
The Elise S Cup R takes its place in the stable alongside big brothers the Exige V6 Cup and Exige Cup R and the mighty Evora GT4 in Birmingham between 9th and 12th January 2014, illustrating the variety of appeal of the Lotus Motorsport family. The Lotus suite of products caters for all levels of experience, budget and talent! Enjoying motorsport could not be more rewarding than through the legendary Lotus marque. Be it a novice shopping for a 1-day driving experience or comprehensive driver ...[Read more...]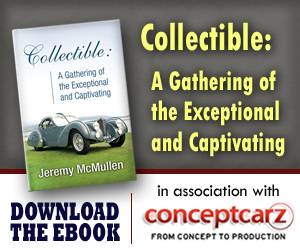 Dodge
Monthly Sales Figures
Volume
December 2014
46,578
November 2014
42,108
October 2014
41,512
September 2014
44,020
August 2014
49,895
July 2014
43,118
June 2014
50,314
May 2014
57,923
April 2014
53,463
March 2014
60,575
February 2014
49,744
January 2014
34,905
(More Details)
© 1998-2014. All rights reserved. The material may not be published, broadcast, rewritten, or redistributed.