1905 Buick Model C news, pictures, specifications, and information

Tweet
There were 750 example of the Buick Model C which accounted for Buicks total calendar year production. It was nearly identical to the Model B of 1904 and was available as a five-passenger tourer. It was priced at $1200 and rested on an 87-inch wheelbase. Powering the vehicle was an overhead valve engine that displaced 159 cubic-inches and produced 22 horsepower. There was a two-speed planetary gearbox with a cone clutch and chain drive. Braking was by mechanical brakes on two wheels.

David Buicks, a Michigan inventor, built a successful company by building powerful and reliable engines. Sadly, Buick's lack of business acumen brought him together with Durant and local bankers in an effort that saved the Buick brand. At the New York Auto Show in 1905, Durant accepted orders for more than 1,100 cars.
By Daniel Vaughan | Nov 2010
The foundation of the Buick automobile was laid in 1904 with the introduction of the successful two-cylinder, single chain drive model. This design would continue with few basic changes through 1910. Designated the model B in 1904, 37 cars were built during that first year of production. Today, there are no known surviving 1904 Buicks.

In 1905, Buick would only produce the Model C, which really was a virtual carbon copy of the Model B. By year end, a total of 750 Model C Buicks would be built. This example is one of only 14 known to exist today.

It is powered by a two-cylinder opposed engine with a bore and stroke of 4.5 x 5, displacing 159 cubic-inches and developing 22 horsepower.

This example new cost $1,200 and that price included two oil side lamps, tail lamp, horn and tool kit.
By Daniel Vaughan | Mar 2011
PORSCHE 911 GT3 NAMED 2014 WORLD PERFORMANCE CAR
Atlanta. At a ceremony at the New York Auto Show this morning, the Porsche 911 GT3 was named the 2014 World Performance Car. The World Car Awards (WCA) are presented annually in four categories – Car Design, Green Car, Performance Car and Car of the Year. Winners are determined by an international panel of 69 automotive journalists from 22 countries. Jurors are appointed by the World Car Awards' Steering Committee based on automotive expertise, experience, credibility and influence. ...[Read more...]
NEW YORK AUTO SHOW CONCEPT CARS: THE FUTURE STARTS HERE
NEW YORK, April 7, 2014 - With an awe-inspiring combination of new design ideas and technological innovation, this year's concept cars at the New York International Automobile Show reveal what's to come in the automotive world. The Auto Show opens to the public on Friday, April 18th through April 27th at the Jacob K. Javits Convention Center in Manhattan. The future starts here… Kia GT-4 Stinger Hearkening back to the glory days of purebred, affordable sports cars, Kia's...[Read more...]
DODGE TO SET BIG APPLE AND CAR ENTHUSIASTS ABUZZ WITH REVEAL OF ITS TWO ICONIC MUSCLE CARS
April 7, 2014 , Auburn Hills, Mich. - Dodge is giving an early look at its new 2015 Dodge Challenger and the 2015 Dodge Charger, both of which will be revealed Thursday, April 17 at the New York Auto Show, just ahead of the Dodge brand's 100th anniversary this summer. Inspired by the classic Dodge Challenger, the iconic muscle car is new from the inside out for 2015 and features a new powertrain combination that is sure to get enthusiasts 'abuzz.' The world's most-successful, ...[Read more...]
SHELBY AMERICAN PRESIDENT TO KEYNOTE NATIONAL AUTOMOTIVE TECHNOLOGY COMPETITION AWARDS CEREMONY
Shelby American President John Luft will deliver the keynote address at the National Automotive Technology Competition Awards Luncheon at the Jacob Javits Convention Center. The Competition is held annually in conjunction with the New York Auto Show. Luft will join the Greater New York Automobile Dealers Association's (GNYADA) president Mark Schienberg and Rallye Motors VP & General Manager Nick Toomey to honor students from all over the country who have competed in the national finals....[Read more...]
NEW YORK AUTO SHOW WELCOMES WRAITH
Rolls-Royce Motor Cars proudly presents Rolls-Royce Wraith in New York, the most powerful and dynamic Rolls-Royce in history. It is a model steeped in hallmark Rolls-Royce luxury, refinement and hand-craftsmanship, but with a unique character defined by power, style and drama. With just a hint of the noir. Wraith's sweeping fastback gives the car its unique character. Bold lines and a raked rear screen evoke the image of an athlete poised in the starting blocks. Coach doors open to revea...[Read more...]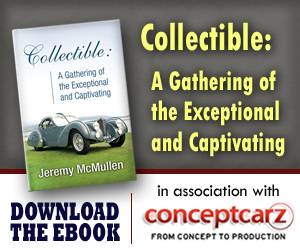 Buick
Monthly Sales Figures
Volume
June 2014
21,403
May 2014
19,957
April 2014
19,214
March 2014
20,428
February 2014
19,192
January 2014
13,278
December 2013
15,379
November 2013
15,072
October 2013
17,555
September 2013
15,623
August 2013
24,650
July 2013
16,393
(More Details)
© 1998-2014. All rights reserved. The material may not be published, broadcast, rewritten, or redistributed.