1905 Buick Model C news, pictures, specifications, and information

Tweet
There were 750 example of the Buick Model C which accounted for Buicks total calendar year production. It was nearly identical to the Model B of 1904 and was available as a five-passenger tourer. It was priced at $1200 and rested on an 87-inch wheelbase. Powering the vehicle was an overhead valve engine that displaced 159 cubic-inches and produced 22 horsepower. There was a two-speed planetary gearbox with a cone clutch and chain drive. Braking was by mechanical brakes on two wheels.

David Buicks, a Michigan inventor, built a successful company by building powerful and reliable engines. Sadly, Buick's lack of business acumen brought him together with Durant and local bankers in an effort that saved the Buick brand. At the New York Auto Show in 1905, Durant accepted orders for more than 1,100 cars.
By Daniel Vaughan | Nov 2010
The foundation of the Buick automobile was laid in 1904 with the introduction of the successful two-cylinder, single chain drive model. This design would continue with few basic changes through 1910. Designated the model B in 1904, 37 cars were built during that first year of production. Today, there are no known surviving 1904 Buicks.

In 1905, Buick would only produce the Model C, which really was a virtual carbon copy of the Model B. By year end, a total of 750 Model C Buicks would be built. This example is one of only 14 known to exist today.

It is powered by a two-cylinder opposed engine with a bore and stroke of 4.5 x 5, displacing 159 cubic-inches and developing 22 horsepower.

This example new cost $1,200 and that price included two oil side lamps, tail lamp, horn and tool kit.
By Daniel Vaughan | Mar 2011
HONDA GOES SMALL IN THE BIG APPLE
◾Honda to showcase full array of 2015 Fit subcompact vehicles at 2014 New York International Auto Show ◾All-new compact SUV to join Fit this winter as Honda expands small car lineup ◾Next-generation ASIMO also to make appearance with live demonstration 04/10/2014 - TORRANCE, California -- With the new 2015 Fit set to go on-sale nationwide in the second half of this month, Honda will showcase a full color spectrum of the newly-launched model at the 2014 New York International Auto Sho...[Read more...]
Italian thoroughbreds to feature prominently at Bonhams Quail Lodge auction
Numerous iconic and desirable models from Ferrari, Lancia, Lamborghini and more contribute to growing anticipation for this approaching sale San Francisco – Bonhams is delighted to announce its impressive assembly of Italian sports cars for its fast approaching 16th annual Carmel motorcar auction on August 16th. After announcing earlier this spring the consignment of some truly exceptional and noteworthy Italian cars – most notably the one-off 1954 New York Auto Show, 1953 Fe...[Read more...]
NICKELODEON AND TOYOTA CREATE SPONGEBOB SQUAREPANTS-INSPIRED 2014 TOYOTA HIGHLANDER
NEW YORK–July 12, 2013—Nickelodeon and Toyota are making this the best summer ever for SpongeBob fans with the creation of the first SpongeBob SquarePants-inspired vehicle. The SpongeBob 2014 Toyota Highlander will feature a custom SpongeBob-themed exterior and an interior design that captures all of the beloved character's high-octane energy. The one-of-a-kind concept vehicle will be unveiled on July 13th, during Nickelodeon's SpongeBob Day at the Padres vs. Giants game in San Diego, Ca...[Read more...]
ASTON MARTIN AND THE BLACKHAWK AUTOMOTIVE MUSEUM SHARE ANNIVERSARY CELEBRATIONS
MUSEUM SILVER ANNIVERSARY GALA TO BE SPONSORED BY ASTON MARTIN DANVILLE, California. (June 10, 2013) - One of the most respected brand names in the world of luxury high performance sports cars, Aston Martin, celebrates its first 100 years this year. The Blackhawk Automotive Museum, which is celebrating its 25thanniversary this year, is the perfect place for automotive enthusiasts to see exactly why Aston Martin, a niche British company, has become such a renowned global brand. T...[Read more...]
Blue-Chip Automobiles Set for RM's Ocean Front Sale at Amelia Island
– RM Auctions, the official auction house of the Amelia Island Concours d'Elegance, announced today its latest series of blue-chip automobiles set to cross the auction podium at its Amelia Island sale, March 10 in Florida. Held in conjunction with the famed Amelia Island Concours d'Elegance, the single-day sale will lift the gavel on more than 100 high-caliber automobiles, including ten examples expected to exceed $1 million. 'We're thrilled to be returning to Amelia Island and continuin...[Read more...]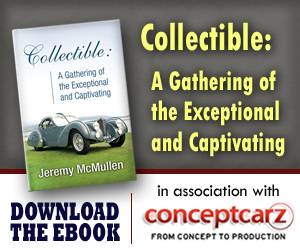 Buick
Monthly Sales Figures
Volume
August 2014
22,143
July 2014
17,683
June 2014
21,403
May 2014
19,957
April 2014
19,214
March 2014
20,428
February 2014
19,192
January 2014
13,278
December 2013
15,379
November 2013
15,072
October 2013
17,555
September 2013
15,623
(More Details)
© 1998-2014. All rights reserved. The material may not be published, broadcast, rewritten, or redistributed.