1905 Buick Model C news, pictures, specifications, and information

Tweet
There were 750 example of the Buick Model C which accounted for Buicks total calendar year production. It was nearly identical to the Model B of 1904 and was available as a five-passenger tourer. It was priced at $1200 and rested on an 87-inch wheelbase. Powering the vehicle was an overhead valve engine that displaced 159 cubic-inches and produced 22 horsepower. There was a two-speed planetary gearbox with a cone clutch and chain drive. Braking was by mechanical brakes on two wheels.

David Buicks, a Michigan inventor, built a successful company by building powerful and reliable engines. Sadly, Buick's lack of business acumen brought him together with Durant and local bankers in an effort that saved the Buick brand. At the New York Auto Show in 1905, Durant accepted orders for more than 1,100 cars.
By Daniel Vaughan | Nov 2010
The foundation of the Buick automobile was laid in 1904 with the introduction of the successful two-cylinder, single chain drive model. This design would continue with few basic changes through 1910. Designated the model B in 1904, 37 cars were built during that first year of production. Today, there are no known surviving 1904 Buicks.

In 1905, Buick would only produce the Model C, which really was a virtual carbon copy of the Model B. By year end, a total of 750 Model C Buicks would be built. This example is one of only 14 known to exist today.

It is powered by a two-cylinder opposed engine with a bore and stroke of 4.5 x 5, displacing 159 cubic-inches and developing 22 horsepower.

This example new cost $1,200 and that price included two oil side lamps, tail lamp, horn and tool kit.
By Daniel Vaughan | Mar 2011
VOLKSWAGEN REPORTS DECEMBER 2014 SALES AND 2014 YEAR-END RESULTS
- December sales totaled 34,058 units, 2014 sales closed at 366,970 - ◾Jetta sedan sales totaled 14,572 units in December, a 6.2 percent increase over the previous December; 141,354 units were delivered in 2014 ◾Golf family sales totaled 4,405 units in December, and 33,675 units for 2014 ◾Chattanooga-built Passat sold 8,257 units in December; 96,649 units for 2014 Herndon, VA (January 5, 2015) — Volkswagen of America, Inc. (VWoA) today reported 34,058 units delivered in December, wi...[Read more...]
All-new Alfa Romeo 4C Debuts at the 2014 New York Auto Show, Marks the Iconic Italian Brand's Return to North America
•2014 New York Auto Show debut of all-new 2015 Alfa Romeo 4C coupe and limited-edition 4C Launch Edition marks the Italian sports car brand's return to the North American market •Mid-engine proportions and inspiration from the brand's racing traditions highlight Alfa Romeo 4C's purposeful design for maximum performance •Alfa Romeo engineers leveraged advanced materials and technological solutions from Formula 1, including a carbon fiber monocoque, aluminum chassis structures and a composite bo...[Read more...]
CHEVROLET SHOWCASES STRONGEST LINEUP IN ITS HISTORY
• Brand will introduce three new vehicles at the New York Auto Show
NEW YORK – Chevrolet will show off its strongest lineup of vehicles in the brand's history at this year's New York Auto Show. Next week, Chevrolet will also introduce three new vehicles, including a new addition to Chevrolet's small-vehicle portfolio, an updated Chevrolet Cruze and a new variant of the seventh-generation Corvette. Each of these diverse vehicles will help broaden Chevrolet's portfolio and prov...[Read more...]
AMERICA CELEBRATES 1 MILLION FANS ON FACEBOOK WITH CREATIVE FAN VIDEO
(MAHWAH, N.J.) - May 16, 2013 - Land Rover North America continues to make its mark in the digital space with its recent accomplishment on Facebook - hitting one million fans in just under three years of being active. To celebrate, the brand has created a video with Facebook fan-submitted photos and has turned it into a cinematic tribute to Land Rover USA's one million fans. The creative video features photos of Land Rover owners and fans at home, in their towns, with their pets and even ...[Read more...]
Sonoma Historic Motorsports Festival Celebrates Corvette'S 60 Years At Sonoma Raceway
• Fast cars, fine food and wine highlight May 18-19 weekend
• Paul Reinhart is honored guest, popular racing seminar scheduled for second year
SONOMA, Calif. (April 27, 2013) - The Sonoma Historic Motorsports Festival returns to Sonoma Raceway on May 18-19 for the fourth straight year under that title. The program for the 27th annual historic-car event organized by General Racing Ltd. in Sonoma will celebrate the 60th Anniversary of the popular Corvette, created by the ...[Read more...]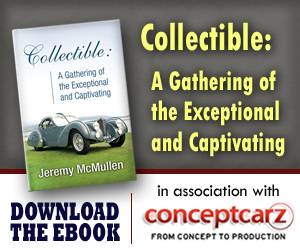 Buick
Monthly Sales Figures
Volume
December 2014
20,357
November 2014
19,143
October 2014
18,699
September 2014
17,466
August 2014
22,143
July 2014
17,683
June 2014
21,403
May 2014
19,957
April 2014
19,214
March 2014
20,428
February 2014
19,192
January 2014
13,278
(More Details)
© 1998-2014. All rights reserved. The material may not be published, broadcast, rewritten, or redistributed.