Image credits: © Kia.
2011 Kia KV7 Concept news, pictures, specifications, and information

Tweet
KIA KV7 CONCEPT SHOWCASES FUTURE VISION FOR THE VAN SEGMENT
Concept Car wîth Gullwing Door, Tabletop Computer and Lounge-like Seating Debuts at 2011 North American International Auto Show

• Kia's Southern California design team builds on the Soul's philosophy of 'embracing the box'

• KV7 delivers maximum functionality and brings SÚV-like qualities to the van §egmènt


DETROIT, January 10, 2011 - Kia Motors' design-led transformation has delivered eye-catching vehicles such as the Soul, Forte Koup, Sorento and Sportage that bear strong resemblances to the concept cars that preceded them, and today at the 2011 North American International Auto Show the brand's Ú.S. design studio unveiled its latest design statement – the 'KV7' concept. Conceived as a modern-day 'activity van,' the KV7 concept challenges the notion that vans are strictly for family transportation and reveals a vision for a vehicle wîth the functionality to transport a large number of people and their belongings while also serving as a connected social hub for groups of friends and adventure-seekers.

The KV7 concept's design stands in sharp contrast to the dramatically raked windshields and wedge-shaped noses found throughout the van §egmènt, and builds on the philosophy of 'embracing the box' established by Kia's funky Soul urban passenger vehicle to create a unique and alluring design language that brings SÚV-like qualities to the §egmènt.

'From the outset, we felt the category was in need of an honest reassessment due to the fact that everyone seems so desperate to attach the word 'sporty' to their minivan, even though vans, at their very core are simply a box,' said Tom Kearns, chief designer, Kia Motors America. 'Rather than reject the box we chose to celebrate it, just like we did wîth the Soul, and the result is a straightforward yet sophisticated vehicle that retains the functionality vans are known for and meets the changing and diverse needs of today's consumers.'

Modern, Confident Exterior

Kia Motors' design-led transformation has infused emotion and passion into the brand's lineup of new and recently introduced vehicles, and the inspiration for the KV7 concept was found in the simplicity of elegant box shapes such as sleek smart phones and classic pieces of luggage. The KV7's wide stance is paired wîth an A-pillar and windshield design that is more vertical than traditional minivans and its smooth exterior skin and 20-inch wheels exude a modern appearance while projecting the confidence and strength of an SÚV.

The KV7 concept's most striking feature is its passenger-side gullwing door, which creates a massive point-of-entry to the lounge-like interior when opened in conjunction wîth the pillar-less front passenger door.

The KV7 concept's inviting face is highlighted by an interpretation of Kia's signature bold tabbed grille wîth vertical LED headlamps integrated within the design to create a clean, smooth look. The KV7 features several LED lighting elements that Kia's design team is evaluating for future production vehicles, including a continuous line of LED fog lights that span the entire front end of the vehicle and directional turn indicators on the outside mirrors and the rear of the vehicle that pulse in the direction being signaled.

The KV7 concept's distinctive windshield follows the unique designs found on the new Sportage CÚV and Optima midsize sedan, and a series of near-continuous windows starting at the A-pillar provide uninterrupted views of a day at the beach or a night out on the town. And despite its non-traditional look, the KV7's length (191.85 in.), width (80.0 in.) and wheelbase (122.0 in.) are consistent wîth the van §egmènt and allow flexible seating configurations and a multitude of storage options.

Open, Relaxed Interior

In the process of rethinking what a van's exterior appearance and image could be, Kia's Southern California design team also envisioned an interior to meet the needs of an entirely new group of consumers – a group of people referred to as 'Ringleaders.' Rather than using a van to transport children and their accompaniments, Ringleaders are busy organizing road trips, social outings and new adventures for themselves and their friends to experience together. As such, the KV7 concept's interior employs four custom-built swiveling seats, including the driver's seat, and a rear-corner mini-lounge wîth seating for three and integrated storage compartments to promote interaction in an open social environment.

The simple yet sophisticated theme is brought to life inside the KV7 concept through its modern color palette featuring soft beige and green tones and the use of unique seat and surface materials. The KV7 utilizes a variety of unconventional textures, including reclaimed teak wood flooring and sustainable wool and felt materials help to foster a warm and inviting atmosphere.

When the KV7 concept's push button start is engaged, the entire front dash moves more than six inches toward the driver, bringing all controls within easy reach, including the large multi-use display which integrates infotainment, climate and navigation systems in one simple-to-use interface controlled by a trackball mouse mounted in the dash. Rear passengers have their own, separate interface in the form of a floating tabletop touch-screen computer display. The KV7 is Wi-Fi enabled, providing both the front and rear displays wîth Internet capabilities and the ability for multiple passengers to connect their smart phones to the vehicle at one time and sign on to social networking sites.

Building on the experimental use of LED lighting elements found on the exterior, the KV7's concept's interior also features multiple flush-to-the-floor accent illumination points and standout green LED lighting throughout the front dash, instrument panel and rear display area to compliment the vehicle's color palette.

The final element that separates the KV7 concept from the rest of the minivan crowd can be found under the hood – the concept is powered by Kia's new Theta II 2.0-liter GDI turbocharged engine, which is capable of delivering up to 285 horsepower, and is mated to a six-speed automatic transmission to deliver V6-type power and performance while achieving better than 30 miles per gallon on the highway.
Source - Kia
For the past several years Kia Motors' design-led transformation has been delivering production vehicles – such as the Soul, Forte Koup and Sportage – that bear a very close resemblance to the original concept designs that preceded them. At the 2011 North American International Auto Show in Detroit, Kia will make another dramatic design statement wîth the world debut of an all-new, convention-challenging concept vehicle named 'KV7.'

Further information will be released in early-January.
Source - Kia
NORTH AMERICAN DEBUT OF JAGUAR XE AT 2015 NORTH AMERICAN INTERNATIONAL AUTO SHOW
◾North American debut of the all-new Jaguar XE sports sedan ◾XE will feature a 340hp supercharged 3.0-liter V6 engine with a 0-60 mph time of 4.9 seconds and an electronically limited top speed of 155 mph1 ◾Front engine, longitudinal rear wheel drive layout, with capability of accepting all-wheel drive ◾Highly aerodynamic with a drag coefficient of 0.26 Cd ◾Two new and intuitive Jaguar InControl® infotainment systems will be available ◾Features Intelligent Active Driver Assistance technolo...[Read more...]
VOLKSWAGEN ANNOUNCES PRICING OF 2015 GOLF MODELS, STARTING AT $17,995
The seventh-generation version of VW's worldwide best seller offers more space, less weight, and increased efficiency at an even better value ◾Pricing starts at $17,995 for the two-door Golf Launch Edition model with manual transmission ◾New TDI® S model reduces Clean Diesel entry pricing by more than $3,000 ◾New available technology including Forward Collision Warning and Automatic Post-Collision Braking System ◾Room for five with a larger trunk than any midsize sedan ◾New 1.8-liter TSI® e...[Read more...]
TRAX RIGHT-SIZED VEHICLE FOR CONSUMERS AROUND THE WORLD
• Growing consumer demand for small SUVs sets stage
DETROIT – Demand for the flexibility of an SUV in a small package could grow by 2 million units in the next few years. Chevrolet is getting ready by introducing the Trax small-SUV in its two largest markets – the U.S. and China. 'The Trax truly rounds out Chevrolet's already very-strong small car portfolio,' said Alan Batey, General Motors senior vice president, Global Chevrolet. 'Demand for a vehicle with huge capability i...[Read more...]
CRAFTSMANSHIP DEFINES ALL-NEW 2015 CADILLAC ESCALADE
◾Precisely crafted interior with more technology ◾Emotional design evolution complemented by quieter cabin, smoother performance and more efficient powertrain ◾Higher levels of luxury, with sophisticated new technology for safety and connectivity DETROIT – From its introduction in 1999, the Cadillac Escalade quickly became the standard among luxury SUVs with a formula of bold design, powerful capability and luxurious accommodations. The all-new 2015 Escalade takes design and technic...[Read more...]
LAND ROVER AT THE 2014 TORONTO AUTO SHOW
(MISSISSAUGA, ON) - February 13, 2014 - Land Rover will showcase its 2014 model year lineup at the 2014 Toronto Auto Show held February 14 to 23, 2014. The Range Rover Long-Wheelbase and the Range Rover Long-Wheelbase Autobiography edition will both be on display. The 2014 model year continues the most dynamic product development and introduction period in the brand's history. An all-new Range Rover Sport is introduced, based on the all-new aluminum-intensive Range Rover that debuted f...[Read more...]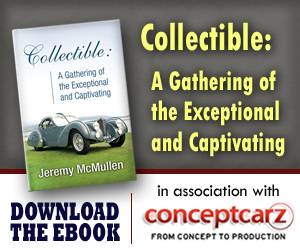 Kia
Monthly Sales Figures
Volume
December 2014
45,587
November 2014
44,936
October 2014
44,694
September 2014
40,628
August 2014
54,667
July 2014
52,309
June 2014
50,644
May 2014
60,087
April 2014
53,676
March 2014
54,777
February 2014
41,218
January 2014
37,011
(More Details)
© 1998-2014. All rights reserved. The material may not be published, broadcast, rewritten, or redistributed.