1928 Buick Master Six Series 120 news, pictures, specifications, and information

Tweet
Buick's Standard Six and their Master Six were dramatically restyled for 1928. They were given plain crown fenders, bullet-type headlights, sculpted cowl, hood and radiator contours and a reconfigured chassis which allowed the bodies to be built lower. Engineering advances also accompanied the 1928 models, with such improvements as an H-pattern shifter, hydraulic shock absorbers and a revised valve design.

Buick produced 102,409 examples of the Master Six in 1928, and just over 9,000 of those were the Opera Coupe.

This example was owned by Charles J. Fox of Franklin Lakes, New Jersey during the early 1970s. It was sold to Michael Pfefferkorn by the end of the decade. During his ownership, the Buick earned a First Prize at the Crestwood Lake Anniversary Meet as well as an award from the Smoke Rise Antique Car Show.

Tommy Keister purchased the car in 2001 and sold it two years later to the Nethercutt Collection.

This car is finished in blue with black fenders and cream pin-striping. It has a long-grain top covering, Tilt-Ray headlamps, auxiliary driving lamps, chrome bumpers, artillery wheels with a natural finish and whitewall tires. Inside, there is patterned mohair plush upholstery and there are flower vases, a carpeted footrest and a fold-away front seat.

In 2011, the car was offered for sale at the Gooding & Company auction in Scottsdale, Az. It was estimated to sell for $20,000 - $30,000 and offered without reserve. As bidding came to a close, the car had been sold for the sum of $18,700 including buyer's premium.
By Daniel Vaughan | Feb 2011
Buick used the Master Six name beginning in the mid-1920s. The 1925 Buick used the same engine used in the 24-Six of 1924. Several new body styles became available during this year. The Standard Six engine produced 50 horsepower while the Master Six was fitted with a 70 horsepower engine. The Standard Six bodystyles rested on a wheelbase that measured 114.3-inches while the Master Six had a 120- or 128-inch platform.

The name Master Six would continue through 1928. By 1928, the horsepower in the Standard Six was rated at 63 horsepower while the Master Six had 77 horsepower.
By Daniel Vaughan | Apr 2009
For more information and related vehicles, click
here
Simon Cowell, Gene Simmons & Others Partner With Craig Jackson For Scottsdale Auction
Barrett-Jackson Welcomes Celebrities and Vehicles Affiliated with Film '2 Fast 2 Furious' Featuring the Late Paul Walker, Steven Tyler, Gene Simmons, the Late Michael Jackson, Kobe Bryant, Michael Schumacher, the Late James Gandolfini, Chad Kroeger and Film 'Driving Miss Daisy' SCOTTSDALE, Ariz., Jan. 7, 2014 — Barrett-Jackson, The World's Greatest Collector Car Auctions™, announced today the lineup of celebrity affiliated vehicles that will cross its auction block in Scottsdale as wel...[Read more...]
Extremely Rare 166 Inter Berlinetta, Ferrari's First Road Model, to Headline Russo and Steele's Highly Anticipated Monterey Auction Event
Throughout its storied history, California's Monterey Peninsula has played host to a pantheon of the greatest competition-inspired road cars ever conceived and built. This year, Russo and Steele's outstanding early consignments for Monterey will include a truly significant offering in the form of Ferrari's very first road-going Sports/GT series, the 166 Inter. Only 37 were produced in all, with just eight – exemplified by the striking Berlinetta offered here, numbered 037 S – fitted with elegant...[Read more...]
Sold! Barrett-Jackson's 5000 Series Generates More Than $29.2 Million In Scottsdale
Original 1966 TV Batmobile Sells for $4.62 Million at The World's Greatest Collector Car Auctions™ and New World Records are Set January 19, 2013 •LOT #5037 The Original Batmobile is the highest selling car at the company's annual Scottsdale Auction •LOT #5019 1947 Talbot-Lago T-26 Grand Sport sets a new world record for the model •LOT #5034 1956 Chrysler Diablo Concept Convertible sets a new world record for Chrysler concept cars Scottsdale, Ariz. (Jan. 20, 2013) – Barr...[Read more...]
George Clooney auctions his 2008 Tesla 'Signature 100' Roadster at Gooding & Company's Pebble Beach Auctions
Gooding & Company, the official auction house of the Pebble Beach Concours d'Elegance, is thrilled to announce that it will present Academy Award-winning actor and philanthropist George Clooney's 2008 Tesla 'Signature 100' Roadster at its Pebble Beach Auction on Sunday, August 19. Mr. Clooney was invited to purchase car number 0008 when Tesla debuted its game-changing Roadster, the world's first high-performance electric sports car. One of the most generous celebrity human rights activists in th...[Read more...]
The Moretti Estate Collection of Packard Twelves
Gooding & Company, the world's leading auction house for collectors of rare and exceptional cars, announces that it will be presenting an exciting collection of Packard Twelves at its 2012 Scottsdale Auctions on January 20 & 21: six extraordinary automobiles from the estate of Thomas A. Moretti, the beloved and respected Packard Twelve collector. The centerpiece of Moretti's collection is an extremely rare 100-point 1932 Packard Twin Six Coupe formerly owned by Hollywood legend Clark Gable. ...[Read more...]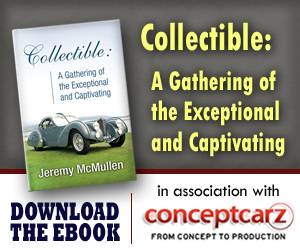 Buick
Monthly Sales Figures
Volume
October 2014
18,699
September 2014
17,466
August 2014
22,143
July 2014
17,683
June 2014
21,403
May 2014
19,957
April 2014
19,214
March 2014
20,428
February 2014
19,192
January 2014
13,278
December 2013
15,379
November 2013
15,072
(More Details)
© 1998-2014. All rights reserved. The material may not be published, broadcast, rewritten, or redistributed.