1928 Buick Master Six Series 120 news, pictures, specifications, and information

Tweet
Buick's Standard Six and their Master Six were dramatically restyled for 1928. They were given plain crown fenders, bullet-type headlights, sculpted cowl, hood and radiator contours and a reconfigured chassis which allowed the bodies to be built lower. Engineering advances also accompanied the 1928 models, with such improvements as an H-pattern shifter, hydraulic shock absorbers and a revised valve design.

Buick produced 102,409 examples of the Master Six in 1928, and just over 9,000 of those were the Opera Coupe.

This example was owned by Charles J. Fox of Franklin Lakes, New Jersey during the early 1970s. It was sold to Michael Pfefferkorn by the end of the decade. During his ownership, the Buick earned a First Prize at the Crestwood Lake Anniversary Meet as well as an award from the Smoke Rise Antique Car Show.

Tommy Keister purchased the car in 2001 and sold it two years later to the Nethercutt Collection.

This car is finished in blue with black fenders and cream pin-striping. It has a long-grain top covering, Tilt-Ray headlamps, auxiliary driving lamps, chrome bumpers, artillery wheels with a natural finish and whitewall tires. Inside, there is patterned mohair plush upholstery and there are flower vases, a carpeted footrest and a fold-away front seat.

In 2011, the car was offered for sale at the Gooding & Company auction in Scottsdale, Az. It was estimated to sell for $20,000 - $30,000 and offered without reserve. As bidding came to a close, the car had been sold for the sum of $18,700 including buyer's premium.
By Daniel Vaughan | Feb 2011
Buick used the Master Six name beginning in the mid-1920s. The 1925 Buick used the same engine used in the 24-Six of 1924. Several new body styles became available during this year. The Standard Six engine produced 50 horsepower while the Master Six was fitted with a 70 horsepower engine. The Standard Six bodystyles rested on a wheelbase that measured 114.3-inches while the Master Six had a 120- or 128-inch platform.

The name Master Six would continue through 1928. By 1928, the horsepower in the Standard Six was rated at 63 horsepower while the Master Six had 77 horsepower.
By Daniel Vaughan | Apr 2009
For more information and related vehicles, click
here
SHELBY AMERICAN COMMEMORATES 50TH ANNIVERSARY FIA COBRA WITH SPECIAL EDITION CAR
• Iconic Shelby FIA Cobra to be Celebrated
Scottsdale, Ariz. – Jan. 17, 2014 – In 1964, Shelby American, today a wholly owned subsidiary of Carroll Shelby International Inc. (CSBI:PK) introduced the FIA version of the small block Cobra, which competed in the 1964 World Manufacturers Championship series against marques like Aston Martin, Jaguar and Corvette. To celebrate the birth of the 289 Ford powered roadsters, Shelby American will offer 50 limited edition continuation (CSX70...[Read more...]
Barrett-Jackson generates more than $32 million in sales at 6th annual Las Vegas Auction
'The World's Greatest Collector Car Auctions™' Generates Highest Grossing Las Vegas Sale with Largest Number of Cars which Attracted Nearly 70,000 Attendees Las Vegas, NV. – (October 1, 2013) – Barrett-Jackson, 'The World's Greatest Collector Car Auctions™,' announced today that it generated more than $32 million in gross sales which is a 41% increase over 2012 during its 6th Annual Las Vegas auction at the Mandalay Bay Resort & Casino on September 26-28, 2013. The event was the large...[Read more...]
Barrett-Jackson Generates Nearly $109 Million In Sales
• Sets Record Attendance At The 42nd Annual Scottsdale Auction
• Batmobile sells for $4.62 million dollars to a lifelong fan to worldwide audience; marks second-highest single-car sale at Barrett-Jackson
•1,343 cars sold •$108,766,069 gross sales – A 17% increase over 2012 •300,000 in attendance •Charity cars – 21 total for $5,005,000 Scottsdale, Ariz. – Jan. 22, 2013 – Barrett-Jackson Auction Company, The World's Greatest Collector Car Auctions™, generated nearly $1...[Read more...]
Up 44%, Gooding & Company reports more than $189 million and 45 world records from its 2012 automotive auction sales
Gooding & Company, the auction house acclaimed for selling the world's most significant and valuable collector cars, is pleased to report its 2012 year-end sales of more than $189.6 million for 296 lots sold, averaging $640,635 per car. The 2012 year-end total is 44% higher than last year's results for the same number of cars sold, a significant increase that demonstrates the rising demand for extraordinary cars as well as the quality presented by the auction house. 'Our 2012 auctions attract...[Read more...]
A Trifecta of Chevelles for Discerning Collectors
Three Unique 1970 Chevelle LS6's to be offered at Russo and Steele Scottsdale January 18-22, 2012 Featuring the most powerful rated engine to date when it was built, the 1970 Chevelle LS6 was born of a higher breed. The product of an era of car building in which Chevrolet was determined to join the ranks of top muscle cars in the industry. The Chevelle LS6 surpassed the competition to become one of the most popular cars of the muscle car era. Due to its affordability, popularity and v...[Read more...]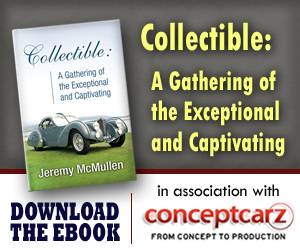 Buick
Monthly Sales Figures
Volume
September 2014
17,466
August 2014
22,143
July 2014
17,683
June 2014
21,403
May 2014
19,957
April 2014
19,214
March 2014
20,428
February 2014
19,192
January 2014
13,278
December 2013
15,379
November 2013
15,072
October 2013
17,555
(More Details)
© 1998-2014. All rights reserved. The material may not be published, broadcast, rewritten, or redistributed.