Image credits: © Subaru.
2011 Subaru BOXER Sports Car Architecture news, pictures, specifications, and information

Tweet
FHI Introduces the SUBARU 'BOXER Sports Car Architecture' as the World Premiere
Tokyo, March 1, 2011 - Fuji Heavy Industries Ltd. (FHI) unveiled the SÚBARÚ 'BOXER Sports Car Architecture' today at the 81st Geneva International Motor Show (Press day: March 1 and 2; Open to the public from March 3 through 13 in Switzerland).

Behind the new level of driving excitement that the 'Rear-Wheel drive (RWD) Sports Car', which is currently under joint development wîth Toyota Motor Corporation, delivers is Subaru's new platform technology concept: the 'BOXER Sports Car Architecture'. Built around Subaru's core technology – the Horizontally-Opposed
Boxer engine, a new platform was developed in order to extract the maximum performance potential required of the RWD Sports Car.

The RWD Sports Car is a new generation sports car being developed wîth an ambition of Subaru and Toyota to provide driving pleasure to a wider range of customers. Thanks to its 'front-engine, rear-wheel drive layout', further lowered centre of gravity, compact and lightweight body, it delivers a new level of driving excitement wîth very unique crisp handling. The car will be the only front-engine, rear-wheel drive mass-produced sports car powered by a horizontally-opposed engine in the world, by making full use of an engineering masterpiece fusing Subaru's sports car expertise wîth Boxer engine performance and Toyota's experiences wîth rear-wheel drive sports cars. The Subaru Rear-Wheel Drive Sports Car, as Subaru's first mass-produced front-engine, rear-wheel drive model, is expected to be produced first in spring 2012.


Features of 'BOXER Sports Car Architecture'
- Subaru Boxer engine -
At the heart of this Technology Exhibit is Subaru Boxer engine. It is its lightweight, compact and low centre of gravity that lends itself to the level of driving excitement that Subaru is aiming for, and is without a doubt the
most suitable engine for the RWD Sports Car. The Subaru Boxer engine can be constructed of aluminium owing to its compact and rigid engine design, making for a much lighter power unit. Its low centre of gravity provides a high level of driving stability and remarkable handling. Since the piston's opposing movements inherently counteract each other, no balance shaft is needed. This cancels out excess vibrations and gives the engine a sprightly, sporty feel at virtually any engine speed.

In the BOXER Sports Car Architecture, Subaru's Boxer engine, which originally features a low centre of gravity, is even lowered and set back further towards the centre of the chassis. This feature also offers a low-profile sports car silhouette wîth its lowered engine hood design, resulting in a lowered driving position. All these elements deliver excellent drivability, stability as well as pure handling delight.


Vital Stats
Engine : 2.0 L., 4-cylinder


---
- Optimised Chassis Layout for the RWD Sports Car -
Another important factor that enables the RWD Sports Car to deliver driving performance befitting of a Subaru is its chassis. Rather than simply developing a frame and body that focuses purely on speed, development has been conducted to produce a chassis that delivers Subaru's authentic driving characteristics: a sporty driving experience, an overall enjoyable ride, and stable drivability wîth driver confidence. The BOXER Sports Car Architecture does not depend solely on engine power output – instead it maximises the potential of this newly developed chassis to achieve the fundamental characteristics of a rear-wheel drive sports car by delivering sporty performance as driver and vehicle work in unison, as well as providing agile response afforded by its short wheel base.
When compared to other Subaru AWD models, the engine now sits even lower and further back in the engine bay. A lower centre of gravity, now located further toward the middle of the chassis itself, delivers a remarkable, natural feel when cornering. A short front overhang, matched wîth a shorter rear overhang reduces any yaw moment of inertia generated, and provides a higher level of stability and control, and handling performance of a pure sports car.

The RWD Sports Car's platform technology adds a completely new package to complement Subaru's existing AWD platform. This package will open Subaru's renowned on-road performance to a broader range of customers. At the heart of this drivability lies Subaru's engineering philosophy that constantly provides
enjoyment and peace of mind. The 'BOXER Sports Car Architecture' is a technical masterpiece that has been designed so that drivers can fully enjoy Subaru's new approach to driving pleasure, wîth the full knowledge that they are constantly supported wîth the sense of confidence that only a Subaru can provide.
Source - Subaru
THE ROAD TO THE WORLD CAR JOURNEY CONTINUES…WITH A STOP IN LOS ANGELES
The journey on The Road to the World Car continues with a 4-day stop in Los Angeles by our international journalists to test-drive American and Korean contenders for the 2015 World Car of the Year, World Luxury Car and World Performance Car titles. The Road to the World Car began in Paris on October 2nd and will end four months from now when the winners in all 2015 World Car Award categories are declared at the New York International Auto Show on Thursday, April 2nd, 2015 In 2013, the Worl...[Read more...]
OFFICIAL DATES ANNOUNCED FOR NORTH AMERICAN INTERNATIONAL AUTO SHOW 2014
Mark your calendars: Jan. 13-26, 2014 Detroit, Mich., April 11, 2013 - The North American International Auto Show (NAIAS) today announced official dates for the 2014 event, which will be held at Cobo Center in Detroit, January 13-26, 2014. NAIAS 2014 will be presented as follows: • Press Preview - Monday and Tuesday, January 13-14, 2014
• Industry Preview ­- Wednesday and Thursday, January 15-16, 2014
• Charity Preview - Friday evening, January 17, 2014
[L...[Read more...]
JEEP® AT THE 2013 GENEVA INTERNATIONAL MOTOR SHOW
•European premiere of the new Jeep® Grand Cherokee 2014: the most awarded Large SUV ever has been renewed in terms of internal and external design, technological contents and performance thanks to the new eight-speed automatic transmission •European debut for the new Jeep Compass 2014: revised interior and exterior design, new PowerTech six-speed automatic transmission and all-new safety features •European preview of the Jeep Wrangler Rubicon 10th Anniversary Edition: the new special-edition...[Read more...]
MINI AT THE 83RD GENEVA INTERNATIONAL MOTOR SHOW 2013
The passion for extreme driving fun, a richly varied model range and the wide selection of personalization options for which MINI is renowned form the centerpiece of the British premium brand's stand at the 2013 Geneva International Motor Show. As part of its ongoing model push, MINI is introducing further additions to its portfolio of attractive design models. Indeed, this year's Geneva Show will host the world premiere of the MINI Clubman Bond Street. Generously equipped and with a searching e...[Read more...]
MITSUBISHI MOTORS CORPORATION'S WORLD PREMIERE OF TWO CONCEPT MODELS AT THE 2013 GENEVA INTERNATIONAL MOTOR SHOW
Mitsubishi Motors Corporation (MMC) will give the MITSUBISHI Concept GR-HEV1 and MITSUBISHI Concept CA-MiEV2 concept models their global debut at the 83rd Geneva International Motor Show which runs from March 5 through March 17 (opening to the general public on March 7). The two show models highlight MMC's next-generation advanced technologies. The MITSUBISHI Concept GR-HEV is a concept for a sport utility truck (SUT) which delivers high environmental and driving performance using a FR3 dies...[Read more...]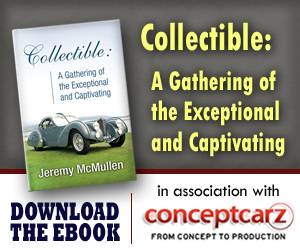 Subaru
Monthly Sales Figures
Volume
October 2014
43,012
September 2014
41,517
August 2014
50,246
July 2014
45,714
June 2014
41,367
May 2014
44,170
April 2014
40,083
March 2014
44,479
February 2014
34,909
January 2014
33,000
December 2013
40,172
November 2013
36,621
(More Details)
© 1998-2014. All rights reserved. The material may not be published, broadcast, rewritten, or redistributed.