Image credits: © Jeep.
2011 Jeep JK-8 Independence news, pictures, specifications, and information

Tweet
Jeep Wrangler JK-8 Independence
Taking cues from the popular Jeep Scrambler CJ-8 from the 1980's, Mopar has designed a kit for do-it-yourselfers that converts a Jeep Wrangler Únlimited into a pickup truck. The bed length is 50 inches and the width between wheel wells is 44 inches. The team created body panels to cover the second-row entrance and removed all of the interior parts behind the front seats—transforming the vehicle into a two-seater wîth just enough room for gear inside, and a pickup style bed to be used for outside cargo.

The JK-8 drivetrain is fitted wîth a Mopar/Dynatrac ProRock 44 front axle and stock Dana 44 rear axle, both spun wîth 4.88 gears. Linking the axles to the frame is a 4.5-inch long-arm suspension kit and 37-inch BF Goodrich Mud Terrain KM2 tires make the connection to the ground. A fresh coat of yellow paint and Mopar's off-road bumpers for the front and rear were utilized along wîth a new fuel door and slush mats.

The JK-8 kit includes bed floor, inner/outer body panels, half hard top (works wîth Freedom Top panels), and a new bulkhead.

Six New 'Moparized' Jeep® Vehicles Ready for 45th Annual Moab Easter Jeep Safari
Each year, thousands of diehard off-road enthusiasts descend upon Moab, Útah, for the Easter Jeep Safari and a week of fun on some of the country's best and most rugged trails. Jeep® and Mopar are marking the occasion by returning to the annual event – which takes place April 16-24 – wîth six new customized vehicles.

'The annual Moab Easter Jeep Safari provides us a perfect opportunity to interact wîth our most loyal fans in a true Jeep setting,' said Mike Manley, President and CEO – Jeep Brand, Chrysler Group LLC. 'We are able to demonstrate and test new potential Jeep production and customization ideas at our away-from-home proving ground, while getting instant feedback from our customers.'

More than 30 percent of the people who are in the market for a new vehicle are influenced by the breadth and availability of aftermarket accessories and Mopar comes to the party wîth a vast selection of accessories that will fit a variety of lifestyles.

'From full engine packages to slush mats, Mopar has everything for the avid off-roader,' said Pietro Gorlier, President and Chief Executive Officer – Mopar, Chrysler Group's service, parts and customer-care brand. 'In fact, Mopar covers the spectrum wîth more than 280,000 proven quality-tested parts and accessories that allow customers to personalize their Chrysler, Jeep, Dodge, Ram and Fiat vehicles.'

Over the past decade, a dedicated group of engineers, designers and fabricators from Mopar and Jeep have customized more than two dozen vehicles and a host of off-road parts and accessories, and showcased them to the enthusiast crowds in Moab.
Source - Jeep
RAM AND MOPAR PROVIDE THE KEYS TO PERSONALIZE ALL-NEW 2015 RAM PROMASTER CITY
◾Commercial customers can create a custom mobile office or workspace with Mopar accessories available for the 2015 Ram ProMaster City ◾The best-in-class features, versatility and functionality of the ProMaster City can be complemented with Mopar accessories for exteriors, interiors, towing, security, lifestyle and more ◾Select Mopar accessories are available through the Mopar Custom Shop, allowing owners to modify the ProMaster City before taking delivery ◾Commercial and small business owners...[Read more...]
JEEP® WRANGLER NAMED SEMA'S 'HOTTEST 4X4-SUV' FOR FOURTH CONSECUTIVE YEAR
Jeep® Wrangler Named SEMA's 'Hottest 4x4-SUV' for Fourth Consecutive Year; Mopar Announces New Jeep Performance Parts and Accessories ◾Jeep® Wrangler recognized as 'Hottest 4x4-SUV' for fourth consecutive year at SEMA ◾New Mopar performance parts and accessories for the Jeep Wrangler have been added to the catalog of more than 300 already available Las Vegas - The Jeep® Wrangler was recognized as the 'Hottest 4x4-SUV' for a fourth consecutive year at the 2013 Specialty Equipme...[Read more...]
MOPAR GOES ONLINE TO FIND FINAL 2013 'TOP ELIMINATOR'
◾Mopar 'Top Eliminator' program recognizes the most skilled Mopar enthusiasts and their modified Chrysler Group vehicles ◾Fourth and final 'Top Eliminator' winner of 2013 to be selected from and by the online Mopar fan community ◾Candidates can submit entries via on Mopar's Facebook page at www.facebook.com/mopar ◾The online 'Top Eliminator' winner will be chosen amongst 10 finalists by online fan voting from Oct. 8-17 October 2, 2013 , Auburn Hills, Mich. - A fourth and final Mopar...[Read more...]
Seventh Edition Of Mopar® 'Top Eliminator' Program Debuts With New Details
◾Four Mopar 'Top Eliminator' winners will be chosen in 2013 ◾Winners will be picked at the 'Mopars in the Park', Carlisle Chrysler Nationals and the Indy Nationals events; fourth winner to be selected online ◾Winners from Mopars in the Park and Carlisle Chrysler Nationals will be featured in the Chrysler Group display space at the Woodward Dream Cruise, in Detroit on Aug. 17 May 29, 2013 , Auburn Hills, Mich. - Mopar fans get your rides ready. The Mopar 'Top Eliminator' program is ba...[Read more...]
JEEP® AT THE 2013 GENEVA INTERNATIONAL MOTOR SHOW
•European premiere of the new Jeep® Grand Cherokee 2014: the most awarded Large SUV ever has been renewed in terms of internal and external design, technological contents and performance thanks to the new eight-speed automatic transmission •European debut for the new Jeep Compass 2014: revised interior and exterior design, new PowerTech six-speed automatic transmission and all-new safety features •European preview of the Jeep Wrangler Rubicon 10th Anniversary Edition: the new special-edition...[Read more...]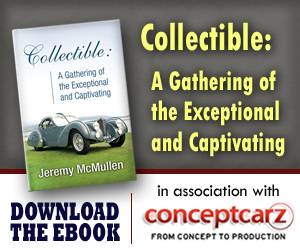 Jeep
Monthly Sales Figures
Volume
June 2014
57,006
May 2014
70,203
April 2014
59,754
March 2014
57,983
February 2014
45,946
January 2014
41,910
December 2013
53,275
November 2013
45,415
October 2013
36,379
September 2013
37,464
August 2013
46,239
July 2013
42,227
(More Details)
© 1998-2014. All rights reserved. The material may not be published, broadcast, rewritten, or redistributed.