1951 Allard P1 news, pictures, specifications, and information

Tweet
The Allard Motor Company in London, England, built the P1. Production of the P1s ran between 1949 and 1951 amounting to only 155 automobiles. At the same time, strategic materials such as steel and aluminum were very difficult to obtain from the British Government and it was mandatory to justify export business. The Ford components made maintenance easy on the P1 in America and a great number of P1s were exported to the United States. The original sales price of the car was 1,277 British Pounds (approximately $2,000).

With a 3.5-liter standard V8 engine, the top speed was 85 mph. The P1s were successful on the racing circuit and one P1, driven by Sydney Allard, won the Monte Carlo Rally in 1949.
An encounter with any Allard model, save perhaps the highly respected and relatively famous J2 and J2X models, will often leave even learned car buffs scratching their heads. These rare and homely British brutes appear odd with their cumbersome styling, but Allard cars enjoyed racing success and engineering sophistication uncommon in the products of such a small firm.

Take, for instance, the ingenious and oft-copied, though then relatively new, idea of stuffing big American V8s into relatively small and lithe European chassis. Allard excelled at the practice of shoehorning these substantial engines into its trim creations, endowing its cars for both street and track with the reliable, effortless power of a hefty Detroit mill. The suspension on Allards, too, demonstrated the company's engineering capability. A carefully-designed, independent front suspension and de Dion rear axle ensured competent handling and surefooted traction. The high quality of engineering found in Allard's cars enabled a healthy racing career for the company, with the likes of John Fitch and Carroll Shelby competing successfully in the offbeat Brits.

A two-door saloon, the Allard P1 was larger and more practical than cars like the race-ready J2 for which the brand was better known. With familiar V8 power, though, the P1 offered plenty of thrust despite its considerable size. And even though the P1 looked nothing like a racing car, it too enjoyed considerable racing success when a Ford-powered example won the 1952 Monte Carlo Rally, with company owner and founder Sydney Allard driving.

The Allard P1 may never be as highly respected as the more essential Allard racers, but its combination of reliable power, thoughtful engineering, and clumsy yet endearing style make it an accurate representative of the Allard brand.

Sources:

'Allard History.' Allard Register n. pag. Web. 10 Jul 2011. http://www.allardregister.org/allard-history/.

'Allard P1.' Motorbase n. pag. Web. 10 Jul 2011. http://www.motorbase.com/vehicle/by-id/230/.
By Evan Acuña
For more information and related vehicles, click
here
ALL-NEW FORD TRANSIT: BETTER GAS MILEAGE THAN E-SERIES; BEST-IN-CLASS GAS ENGINE TORQUE, CARGO CAPACITY
◾All-new 2015 Ford Transit low- and medium-roof regular-wheelbase wagons with available 3.5-liter EcoBoost® have a 46 percent better EPA-estimated highway fuel economy rating* than Ford E-Series with premium gas engine ◾Proven 3.5-liter EcoBoost offers gas engine torque rating of 400 lb.-ft. – best in class among full-size vans – ideal for those whose work requires extra cargo-hauling capability ◾Transit van offers best-in-class gas engine maximum cargo capacity of 487.3 cubic feet when proper...[Read more...]
WITH POWER AND EFFICIENCY, FORD F-150 LEADS LIGHT-DUTY PICKUP TRUCKS IN V6 SALES
◾57 percent of Ford F-150 buyers in January and February choose V6 engine option ◾Since 2010, Ford accounts for 91 percent of industry's growth in V6 truck sales ◾Ford F-150 V6 sales represented 78 percent of all light-duty truck V6 sales in 2013 ◾The Ford 3.5-liter EcoBoost™ engine represents 46 percent of F-150 pickup truck sales in February and the 3.7-liter V6 represents 11 percent. More than 57 percent of Ford Motor Company's F-150 retail sales so far this year are powered by V6 engi...[Read more...]
FORD SPECIAL SERVICE POLICE SEDAN BECOMES EPA-RATED AS MOST FUEL-EFFICIENT POLICE VEHICLE SOLD IN THE U.S.
New model achieves EPA-certified mileage rating of 20 mpg city, 30 mpg highway and 24 mpg combined Vehicle's special service police designation designed to meet the needs of detectives, administrators, campus police and law enforcement agencies looking to maximize fuel efficiency, lower operating costs Ford's latest police vehicle is the most fuel-efficient police car sold in the United States, with an EPA-estimated rating of 20 miles per gallon city, 30 mpg highway and 24 mpg combined. T...[Read more...]
2014 HONDA PILOT – THE MOST FUEL EFFICIENT EIGHT-PASSENGER SUV, AND STILL THE ULTIMATE FAMILY ADVENTURE VEHICLE
09/05/2013 - TORRANCE, Calif. Designed as the 'Ultimate Family Adventure Vehicle' and boasting the highest EPA-rated fuel economy any eight-passenger family SUV, the award-winning Honda Pilot is back for 2014 and goes on sale today with a manufacturer's suggested retail price (MSRP) starting at $29,6701. The Pilot combines an EPA-rated highway fuel economy2 of 25 mpg (2WD models), a high degree of practicality with its versatile and functional cabin, a choice of 2- or 4-wheel drive, and u...[Read more...]
Ford Adding 2,000-Plus Jobs at Kansas City Assembly to Support Surging F-150 Demand, Ford Transit Launch
•Ford's Kansas City Assembly Plant will add more than 2,000 jobs to support high demand for Ford F-150 plus the planned production of the all-new Transit family of commercial vehicles starting next summer; more than 1,000 will be new hires •Ford F-Series sales up 24 percent in April and 19 percent year to date; full-size truck segment growing three times faster than industry average and is fastest-growing segment this year •Ford has reached 75 percent of its goal to create 12,000 hourly jobs ...[Read more...]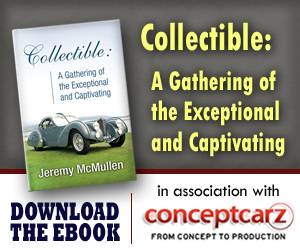 © 1998-2014. All rights reserved. The material may not be published, broadcast, rewritten, or redistributed.