1951 Allard P1 news, pictures, specifications, and information

Tweet
The Allard Motor Company in London, England, built the P1. Production of the P1s ran between 1949 and 1951 amounting to only 155 automobiles. At the same time, strategic materials such as steel and aluminum were very difficult to obtain from the British Government and it was mandatory to justify export business. The Ford components made maintenance easy on the P1 in America and a great number of P1s were exported to the United States. The original sales price of the car was 1,277 British Pounds (approximately $2,000).

With a 3.5-liter standard V8 engine, the top speed was 85 mph. The P1s were successful on the racing circuit and one P1, driven by Sydney Allard, won the Monte Carlo Rally in 1949.
An encounter with any Allard model, save perhaps the highly respected and relatively famous J2 and J2X models, will often leave even learned car buffs scratching their heads. These rare and homely British brutes appear odd with their cumbersome styling, but Allard cars enjoyed racing success and engineering sophistication uncommon in the products of such a small firm.

Take, for instance, the ingenious and oft-copied, though then relatively new, idea of stuffing big American V8s into relatively small and lithe European chassis. Allard excelled at the practice of shoehorning these substantial engines into its trim creations, endowing its cars for both street and track with the reliable, effortless power of a hefty Detroit mill. The suspension on Allards, too, demonstrated the company's engineering capability. A carefully-designed, independent front suspension and de Dion rear axle ensured competent handling and surefooted traction. The high quality of engineering found in Allard's cars enabled a healthy racing career for the company, with the likes of John Fitch and Carroll Shelby competing successfully in the offbeat Brits.

A two-door saloon, the Allard P1 was larger and more practical than cars like the race-ready J2 for which the brand was better known. With familiar V8 power, though, the P1 offered plenty of thrust despite its considerable size. And even though the P1 looked nothing like a racing car, it too enjoyed considerable racing success when a Ford-powered example won the 1952 Monte Carlo Rally, with company owner and founder Sydney Allard driving.

The Allard P1 may never be as highly respected as the more essential Allard racers, but its combination of reliable power, thoughtful engineering, and clumsy yet endearing style make it an accurate representative of the Allard brand.

Sources:

'Allard History.' Allard Register n. pag. Web. 10 Jul 2011. http://www.allardregister.org/allard-history/.

'Allard P1.' Motorbase n. pag. Web. 10 Jul 2011. http://www.motorbase.com/vehicle/by-id/230/.
By Evan Acuña
For more information and related vehicles, click
here
HOW FORD, RAILROAD INDUSTRY CREATED INNOVATIVE WAY TO SHIP THE NEW TRANSIT VAN TO NORTH AMERICAN CUSTOMERS
◾Innovative new railcar for vehicle shipping accommodates the variety of Ford Transit roof heights ◾Optimized mix of rail and truck transport provides the most efficient delivery time and lowest shipping cost, and supports Ford's Blueprint for Sustainability by using resources responsibly and minimizing environmental impact ◾All-new Ford Transit offers a best-in-class range of vehicle configurations and will be available at U.S. and Canadian dealerships this summer Ford Motor Company is tak...[Read more...]
NEW YORK AUTO SHOW CONCEPT CARS: THE FUTURE STARTS HERE
NEW YORK, April 7, 2014 - With an awe-inspiring combination of new design ideas and technological innovation, this year's concept cars at the New York International Automobile Show reveal what's to come in the automotive world. The Auto Show opens to the public on Friday, April 18th through April 27th at the Jacob K. Javits Convention Center in Manhattan. The future starts here… Kia GT-4 Stinger Hearkening back to the glory days of purebred, affordable sports cars, Kia's...[Read more...]
ALL-NEW 2014 TOYOTA HIGHLANDER RINGS IN THE NEW YEAR WITH ALL THE BELLS AND WHISTLES
◾All-New Dynamic, Sleek Exterior Design ◾Refined, Premium Interior with Advanced Technologies ◾New Six-Speed Automatic with Sequential Shift on V6 Models ◾Added Standard Features and New Technologies at Value Pricing Dashing through the snow in a 270-horse all-new Highlander. Active families will be able to add holiday cheer to their new year when the all-new 2014 Highlander sport utility vehicle (SUV) begins rolling into dealer showrooms later this month. The all-new fuel-efficient High...[Read more...]
FORD BUILDS TWO MILLIONTH ECOBOOST ENGINE AS CONSUMER DEMAND GROWS IN MARKETS WORLDWIDE
◾More than 100,000 EcoBoost engines now produced every month, with a target of 1.2 million for 2013, up more than 60 percent from 2012. For the first time, EcoBoost production expected to exceed Ford's global diesel-engine production ◾Customer demand exceeds projections globally with 90 percent of Escape buyers in North America and 95 percent of Kuga buyers in Asia choosing EcoBoost; in diesel-centric Europe, 39 percent of Focus customers opt for EcoBoost ◾Ford doubled Cologne, Germany, produc...[Read more...]
Pagenaud Joins Honda Effort At Pikes Peak International Hill Climb
06/05/2013 - TORRANCE, Calif. Honda-powered IndyCar racer Simon Pagenaud, winner of Sunday's IZOD IndyCar Series race in Detroit, will make his 'Race to the Clouds' debut later this month, driving a highly-modified Honda Odyssey as part of Honda's record-setting 11-vehicle, nine-class effort at the 2013 Pikes Peak International Hill Climb. With support from Honda's North American motorsports and R&D companies – Honda Performance Development and Honda R&D Americas, Inc. – the company wi...[Read more...]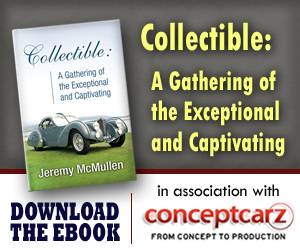 © 1998-2014. All rights reserved. The material may not be published, broadcast, rewritten, or redistributed.