Image credits: © Fiat.
1924 Fiat Mefistofele news, pictures, specifications, and information

Tweet
In 1908, Fiat introduced a chain-driven Grand Prix racing car which they dubbed the SB4. It was used in competition and that is where Sir Ernest Eldridge from Britain saw it perform. Impressed with its capabilities and potential, he purchased the car with the intent on transforming it into a speed record breaker.

Powering the car was a mammoth 18-liter engine. Though extremely large, Eldridge desired more. He had it replaced with an airplane powerplant that was liquid-cooled and displaced 21.7 liter. The six-cylinder Type A-12 Bis produced an astonishing 320 horsepower at a mere 1800 RPM. The engine was extremely powerful, but it was also very heavy and long. In order to accommodate the extra size and weight, Eldridge lengthened the SB4's chassis using parts from a London bus. The power from the engine was sent to the rear wheels via a chain and braking was done by a hand brake which stopped the rear wheels.

On July 12th of 1924 the modified racer, now called the Mefistofele due to its ominous smoke and explosions produced by the engine, set the world land speed record in Arpajon, France after achieving a top speed of 234.980 km/h (146 mph). The record would remain for 32 days. However, it is believed that this was the last land speed record set on public roads.

In 1969, the Mefistofele was purchased from Sir Eldridge's heirs by Fiat's boss Giovanni Agnelli. It was then shipped to Italy, where it was treated to a major restoration and added to the company's historic collection. It currently resides in the Centro Storico Fiat in Turin.
By Daniel Vaughan | Jun 2011
Mephistopheles, the powerful, giant record-breaking car from 1923, is to put its pace to good use again this weekend at the Goodwood Festival of Speed.

The monster car, built by Sir Ernest Eldridge on the base of a 1908 Fiat SB4 Corsa and powered by a WW1 Fiat A12 aircraft engine (the A-12 Bis), is the only one of its kind in the world, and will be going up the Goodwood Hill twice a day over the Festival of Speed weekend.

Part of a group of big racers, it's in a batch called, 'Pioneering Giants' and will also be on display in the Cathedral Paddock.

Eldridge modified the car by lengthening the chassis (the wheelbase was lengthened to 11ft 5 1/8thins), using parts derived from a London bus, and adding the aircraft engine converted to deliver 320 HP. On 12 July 1924, Mephistopheles - so called due to the bangs and puffs of smoke that it emitted when capturing the world land speed record - reached the extraordinary figure of 234.97km/h (146.01mph).

Since 1969 it has belonged to Fiat's historical collection, and recently underwent a long and intensive process of restoration
Source - Fiat
NISSAN GIVES GAMERS 2020 VISION
Virtual supercar created to celebrate the 15th anniversary of the legendary Gran Turismo driving game becomes real at Goodwood Festival of Speed ◾NISSAN CONCEPT 2020 Vision Gran Turismo to be presented at Goodwood on June 26 ◾2+2 virtual supercar with advanced aerodynamic body ◾Four-wheel drive chassis, active suspension ◾Virtual version available to download in July GOODWOOD, England – Nissan's vision of a supercar for near future, originally created as the study model among Nis...[Read more...]
THE 2014 GOODWOOD FESTIVAL OF SPEED THEME IS 'ADDICTED TO WINNING – THE UNBEATABLE CHAMPIONS OF MOTOR SPORT'
THE 2014 GOODWOOD FESTIVAL OF SPEED THEME IS 'ADDICTED TO WINNING – THE UNBEATABLE CHAMPIONS OF MOTOR SPORT' AS EVENT DATES ARE ALSO CONFIRMED ◾2014 Goodwood Festival of Speed theme announced ◾Dates for the 2014 Festival of Speed, Moving Motor Show and Goodwood Revival also confirmed The theme for the 2014 Goodwood Festival of Speed, now confirmed to be held from June 26-29, as per the provisional dates announced in October, is 'Addicted to Winning - The Unbeatable Champions of Motor Sport'...[Read more...]
Power To The People: Nissan Showstoppers Set To Star At Goodwood Festival Of Speed
◾Interactive stand set to engage visitors with NISMO, new Note and EV ◾Note Safety Shield demonstration highlights amazing new technology ◾EV Zone debuts radical ZEOD Le Mans contender and MY13 LEAF ◾Hillclimb cars include FIA GT3 GT-R racer, MY13 GT-R and 370Z NISMO LONDON, UK – Nissan is celebrating the 20th anniversary of the Goodwood Festival of Speed (July 11-14) with a spectacular range of activities that bring the excitement and passion of the brand to life. The entertainm...[Read more...]
SEBASTIAN VETTEL TAKES DELIVERY OF HIS OWN INFINITI FX VETTEL EDITION
ROLLE, Switzerland - On the eve of his 26th birthday, Infiniti's Director of Performance Sebastian Vettel took delivery of his new company car: an Infiniti FX Vettel Edition. The limited edition performance SUV, developed with direct input from the triple Formula One World Champion and number 001 of just 150 made, was delivered to his home in Switzerland. The FX Vettel Edition is the most powerful model in the Infiniti line-up and made its debut at the 2012 Goodwood Festival of Spee...[Read more...]
NISSAN LEAF NISMO RC (RACING COMPETITION) TAKES ZERO EMISSION STRATEGY TO A NEW DIMENSION - THE RACE TRACK
The name on the back panel, just under the massive adjustable rear wing, says Nissan LEAF. The powertrain is an 100 percent zero emission advanced Lithium-ion battery design, just like that found on the world's first affordable mass market electric vehicle. And despite its lack of rear doors, rear seat, trunk, audio system, navigation, carpeting and other amenities, there is a discernable family resemblance. But that is where the similarities between the production Nissan LEAF and the Nissan...[Read more...]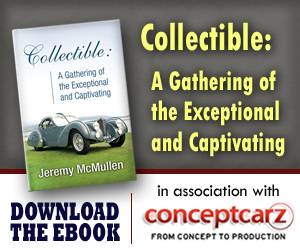 Fiat
Monthly Sales Figures
Volume
August 2014
3,362
July 2014
3,807
June 2014
4,478
May 2014
4,771
April 2014
4,298
March 2014
4,738
February 2014
3,465
January 2014
3,222
December 2013
3,745
November 2013
3,075
October 2013
3,674
September 2013
3,157
(More Details)
© 1998-2014. All rights reserved. The material may not be published, broadcast, rewritten, or redistributed.