Image credits: © Fiat.
1924 Fiat Mefistofele news, pictures, specifications, and information

Tweet
In 1908, Fiat introduced a chain-driven Grand Prix racing car which they dubbed the SB4. It was used in competition and that is where Sir Ernest Eldridge from Britain saw it perform. Impressed with its capabilities and potential, he purchased the car with the intent on transforming it into a speed record breaker.

Powering the car was a mammoth 18-liter engine. Though extremely large, Eldridge desired more. He had it replaced with an airplane powerplant that was liquid-cooled and displaced 21.7 liter. The six-cylinder Type A-12 Bis produced an astonishing 320 horsepower at a mere 1800 RPM. The engine was extremely powerful, but it was also very heavy and long. In order to accommodate the extra size and weight, Eldridge lengthened the SB4's chassis using parts from a London bus. The power from the engine was sent to the rear wheels via a chain and braking was done by a hand brake which stopped the rear wheels.

On July 12th of 1924 the modified racer, now called the Mefistofele due to its ominous smoke and explosions produced by the engine, set the world land speed record in Arpajon, France after achieving a top speed of 234.980 km/h (146 mph). The record would remain for 32 days. However, it is believed that this was the last land speed record set on public roads.

In 1969, the Mefistofele was purchased from Sir Eldridge's heirs by Fiat's boss Giovanni Agnelli. It was then shipped to Italy, where it was treated to a major restoration and added to the company's historic collection. It currently resides in the Centro Storico Fiat in Turin.
By Daniel Vaughan | Jun 2011
Mephistopheles, the powerful, giant record-breaking car from 1923, is to put its pace to good use again this weekend at the Goodwood Festival of Speed.

The monster car, built by Sir Ernest Eldridge on the base of a 1908 Fiat SB4 Corsa and powered by a WW1 Fiat A12 aircraft engine (the A-12 Bis), is the only one of its kind in the world, and will be going up the Goodwood Hill twice a day over the Festival of Speed weekend.

Part of a group of big racers, it's in a batch called, 'Pioneering Giants' and will also be on display in the Cathedral Paddock.

Eldridge modified the car by lengthening the chassis (the wheelbase was lengthened to 11ft 5 1/8thins), using parts derived from a London bus, and adding the aircraft engine converted to deliver 320 HP. On 12 July 1924, Mephistopheles - so called due to the bangs and puffs of smoke that it emitted when capturing the world land speed record - reached the extraordinary figure of 234.97km/h (146.01mph).

Since 1969 it has belonged to Fiat's historical collection, and recently underwent a long and intensive process of restoration
Source - Fiat
INFINITI Q50 EAU ROUGE PROTOTYPE TO MAKE ITS FIRST DYNAMIC APPEARANCE AT THE GOODWOOD FESTIVAL OF SPEED
◾Sight and sound of the Q50 Eau Rouge prototype set for Goodwood Hill ◾The 3.8-liter, V6 twin-turbo 568-hp Q50 Eau Rouge to be piloted by key members of Infiniti Red Bull Racing HONG KONG – The powerful Infiniti Q50 Eau Rouge prototype will enjoy its first dynamic public appearance this year at the Goodwood Festival of Speed, taking place from June 27 to 29 in West Sussex, England. The Q50 Eau Rouge Prototype is set to entertain the crowds attending this year's festival as it roars...[Read more...]
RK MOTORS ADDS 'LEGENDS OF MOTORSPORTS' COLLECTION OF HISTORIC RACING MACHINES TO UPCOMING AUCTION
Charlotte, N.C. – October 14, 2013— Only weeks after revealing plans to auction the 1977 McLaren M26 that James Hunt drove to his final F1 victory, RK Motors Collector Car Auctions (RKMCCA) today announced that four additional iconic racing machines will cross the block during its auction at the Charlotte Convention Center, October 31 to November 3. Furthering the auction's historic motorsports theme, RKMCCA will offer bidders an opportunity to own: Mario Andretti's 1974 Viceroy Gurn...[Read more...]
ROLLS-ROYCE CELEBRATES RECORD FESTIVAL OF SPEED
Rolls-Royce celebrated a record Goodwood Festival of Speed over the weekend. Highlights included: Wraith. The newest model in the leading super-luxury marque's stable dominated the famous Goodwood Hillclimb during the Supercar Run. The most powerful and dynamic Rolls-Royce in history, Wraith completed the 1.16-mile course in under 60 seconds and reached 134 mph as the car accelerated past Goodwood House. Wraith was driven by Festival favourite, Justin Law. Soapbox Challenge. ...[Read more...]
Bentley Celebrates Tenth Anniversary Of Le Mans Victory
◾A decade since famous British 1-2 victory ◾Bentley commemorates sixth Le Mans triumph (Crewe, 14th June 2013) Tomorrow marks ten years to the day since Bentley's famous victory at the 24 Hours of Le Mans. At 16:00 on 15th June 2003, the Number 7 Bentley Speed 8 driven by Guy Smith, Tom Kristensen and Dindo Capello crossed the finish line in first place, closely followed by the Number 8 Bentley of Mark Blundell, David Brabham and Johnny Herbert. The victory was Bentley's sixth at Le M...[Read more...]
Legendary Bentley Sets £4.5 Million Auction Record
•Tim Birkin's 4 ½ Litre Supercharged 'Blower' Bentley single seater sets new world best for a Bentley at Bonhams Goodwood auction •Beautiful Brooklands racing machine underlines enduring appeal of the 'Bentley Boy' racing spirit (Crewe and Goodwood, 29 June 2012) Just 35 miles away from the fabled Brooklands race circuit where it astonished thousands of spectators eight decades ago by sprinting its way into the record books, Sir Henry 'Tim' Birkin's dramatic 4 ½ Litre Supercharged...[Read more...]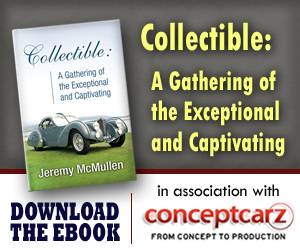 Fiat
Monthly Sales Figures
Volume
June 2014
4,478
May 2014
4,771
April 2014
4,298
March 2014
4,738
February 2014
3,465
January 2014
3,222
December 2013
3,745
November 2013
3,075
October 2013
3,674
September 2013
3,157
August 2013
4,190
July 2013
3,783
(More Details)
© 1998-2014. All rights reserved. The material may not be published, broadcast, rewritten, or redistributed.