Image credits: © Fiat.
1924 Fiat Mefistofele news, pictures, specifications, and information

Tweet
In 1908, Fiat introduced a chain-driven Grand Prix racing car which they dubbed the SB4. It was used in competition and that is where Sir Ernest Eldridge from Britain saw it perform. Impressed with its capabilities and potential, he purchased the car with the intent on transforming it into a speed record breaker.

Powering the car was a mammoth 18-liter engine. Though extremely large, Eldridge desired more. He had it replaced with an airplane powerplant that was liquid-cooled and displaced 21.7 liter. The six-cylinder Type A-12 Bis produced an astonishing 320 horsepower at a mere 1800 RPM. The engine was extremely powerful, but it was also very heavy and long. In order to accommodate the extra size and weight, Eldridge lengthened the SB4's chassis using parts from a London bus. The power from the engine was sent to the rear wheels via a chain and braking was done by a hand brake which stopped the rear wheels.

On July 12th of 1924 the modified racer, now called the Mefistofele due to its ominous smoke and explosions produced by the engine, set the world land speed record in Arpajon, France after achieving a top speed of 234.980 km/h (146 mph). The record would remain for 32 days. However, it is believed that this was the last land speed record set on public roads.

In 1969, the Mefistofele was purchased from Sir Eldridge's heirs by Fiat's boss Giovanni Agnelli. It was then shipped to Italy, where it was treated to a major restoration and added to the company's historic collection. It currently resides in the Centro Storico Fiat in Turin.
By Daniel Vaughan | Jun 2011
Mephistopheles, the powerful, giant record-breaking car from 1923, is to put its pace to good use again this weekend at the Goodwood Festival of Speed.

The monster car, built by Sir Ernest Eldridge on the base of a 1908 Fiat SB4 Corsa and powered by a WW1 Fiat A12 aircraft engine (the A-12 Bis), is the only one of its kind in the world, and will be going up the Goodwood Hill twice a day over the Festival of Speed weekend.

Part of a group of big racers, it's in a batch called, 'Pioneering Giants' and will also be on display in the Cathedral Paddock.

Eldridge modified the car by lengthening the chassis (the wheelbase was lengthened to 11ft 5 1/8thins), using parts derived from a London bus, and adding the aircraft engine converted to deliver 320 HP. On 12 July 1924, Mephistopheles - so called due to the bangs and puffs of smoke that it emitted when capturing the world land speed record - reached the extraordinary figure of 234.97km/h (146.01mph).

Since 1969 it has belonged to Fiat's historical collection, and recently underwent a long and intensive process of restoration
Source - Fiat
CONTINENTAL GT3 READY TO RACE IN ABU DHABI
• Gulf 12 Hours in Abu Dhabi features as the car's first test race • Team M-Sport Bentley in the starting blocks for exciting race • First racing action for Bentley since Le Mans win in 2003 (Crewe / Abu Dhabi, 11th December 2013) The new Bentley Continental GT3 racecar makes its eagerly-anticipated competition debut this Friday1 in its first test race at the Gulf 12 Hours, held at the famous Yas Marina circuit in Abu Dhabi. Racing as part of a comprehensive development programme ahe...[Read more...]
Porsche 911 Reaches New Heights At Goodwood
◾ Dramatic sculpture unveiled to celebrate fifty years of 911 at Festival of Speed 12–14 July ◾ The evolution of the iconic sports coupe represented by an original 911 from 1965, 1973 2.7 RS, and latest Carrera 4 ◾ 'Central Feature' soars 34 metres into the sky in front of Goodwood House and weighs 25 tonnes ◾ Watch the unveiling via Porsche Orgin at porsche.co.uk/goodwood For five decades, the Porsche 911 has been at the heart of the Porsche brand, and this weekend the iconic sports coupe...[Read more...]
ROOKIE F1 ACE ESTEBAN GUTIÉRREZ TO DEBUT VUHL 05 AT 2013 GOODWOOD FESTIVAL OF SPEED
It was announced today that the 21-year old rookie F1 driver, Esteban Gutiérrez, will play a key role in the global launch of the exciting VŪHL 05 trackday supercar at next month's Goodwood Festival of Speed (July 11-14). An example of the yet-to-be-seen 05 will be displayed on Stand 12, while a second car will carry out demonstration runs on the course each day as a member of the 'First Glance' class. Gutiérrez will be a welcome addition to the VŪHL team throughout Sunday July 14 and take th...[Read more...]
NISSAN LEAF NISMO RC (RACING COMPETITION) TAKES ZERO EMISSION STRATEGY TO A NEW DIMENSION - THE RACE TRACK
The name on the back panel, just under the massive adjustable rear wing, says Nissan LEAF. The powertrain is an 100 percent zero emission advanced Lithium-ion battery design, just like that found on the world's first affordable mass market electric vehicle. And despite its lack of rear doors, rear seat, trunk, audio system, navigation, carpeting and other amenities, there is a discernable family resemblance. But that is where the similarities between the production Nissan LEAF and the Nissan...[Read more...]
Mercedes-Benz Classic: Topics for 2013
The main topics: • The tradition of the Mercedes-Benz S-Class • Mercedes-Benz Silver Arrows in the 1930s • Originals – authentic vehicles tell authentic stories • Classic vehicles kept in perfect condition with Mercedes-Benz Genuine Parts Important anniversaries: January 75 years ago – on 28 January 1938: With a flying start, Rudolf Caracciola achieved a speed of 432.7 km/h over one kilometre on the Frankfurt–Darmstadt motorway. This is the highest speed ever ach...[Read more...]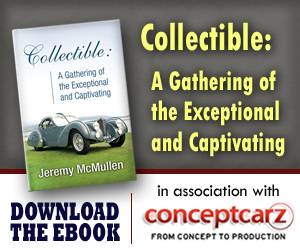 Fiat
Monthly Sales Figures
Volume
February 2014
3,465
January 2014
3,222
December 2013
3,745
November 2013
3,075
October 2013
3,674
September 2013
3,157
August 2013
4,190
July 2013
3,783
June 2013
4,050
May 2013
4,051
April 2013
3,899
March 2013
3,807
(More Details)
© 1998-2014. All rights reserved. The material may not be published, broadcast, rewritten, or redistributed.