1975 Porsche 914 news, pictures, specifications, and information

Tweet
For 1974, Porsche gave the 914 a slightly larger 1795cc base engine, while the optional engine that was introduced in 1973 remained the same. The 1.8-liter overhead-valve powerplant produced 72.5 SAE horsepower and was fitted with a Bosch fuel injection system. The optional 2 liter engine produced slightly more power, rated at 91 SAE. The 914 had a five-speed manual gearbox and disc brakes in both the front and rear.

The 914 was available with several available packages / options including the performance group option and the appearance group. The appearance group added leatherette-covered steering wheel, leather boot for the gearshift lever, dual-tone horn, center console with gauges and clock, and bumper-mounted foglamps. The performance options included cast alloy wheels, a front spoiler, plus stabilizer bars in both the front and rear.

The 914 was available in several color choices including Ravenna Green, Zambezi Green, Blue, Saturn Yellow, Phoenix Red, Sunflower Yellow, Alaska Blue metallic, Marathon Blue metallic, Gold metallic, Silver metallic, Signal Orange, and black.
By Daniel Vaughan | Jul 2011
The Porsche 914 was introduced in September of 1969 as a collaborative effort between Porsche and Volkswagen to produce a sporty car. The car they came up with was a mid-engined vehicle with seating for two and featured a targa top. A 4-cylinder boxer engine provided the power. Volkswagen need a vehicle to replace the aging Karmann-Ghia while Porsche was looking for another option to add to their line up. The VW bodied vehicles were known as 914/4S while the Porsche variants were known as 914/6s. However, all 914S's sold in North America were considered Porsches.

The car sits very low and the suspension is stiff making it a great competition car rather than a touring car. The headlights hide in the hood and pop-up when needed. The targa top can be stored in the trunk.

The horizontally opposed flat-four engine is mid-mounted and came in three differnent sizes, 1.7, 1.8 or 2 liter. The 1.7 liter engine produced 80 horsepower, the 1.8 produced 79, and the 2.0 liter engine produced 95. A five-speed manual gearbox was standard equipment on all models.

The 914/6 was short lived with only 3360 examples produced between 1970 and 1972. All featured the 2.0 liter flat-six engine. It was raced using different engine configurations. This included the 'T' specification, which was basically a stock 911 engine. Another popular configuration was to use a converted Carrera 6 engine.

In 1970 Porsche entered a 914/6 GT in the grueling 24-hours of Le Mans race. It finished 6th overall and won its class. A remarkable accomplishment. This was only one chapter in the vehicles extensive racing career which continues even to this day.
By Daniel Vaughan | Jan 2007
Just happening to be the cheapest modern Porsche one could buy, the Porsche 914 debuted with a low price point to attract buyers. When first introduced at the Frankfurt Automobile Show in September of 1969, the Porsche 914 was a return to Porsche's roots. The 914 was a much more affordable Volkswagen-based sports vehicle that was conceived to bring the pride and pleasure of owning a Porsche to a wider audience than
before.

Near the end of the 1960's, both Porsche and Volkswagen were searching for new models. Porsche needed a new model to replace their entry-level 912 and Volkswagen was seeking a new range-topping sports coupe that could replace the aging Karmann Ghia. To fulfill their contract, Volkswagen needed to contract out one final project and the mid-engined 914 Porsche was this project. The head of this project was Ferdinand Piëch, a designer in charge of research and development at Porsche. The 914 with seating for two, featured a targa top, and was sold collaboratively by Porsche and Volkswagen from 1969 through 1976.

The 914 was originally intended to be sold with a flat four-cylinder engine as a Volkswagen, and carrying the flat six-cylinder engine as a Porsche, Porsche was able to convince Volkswagen to sell both versions as Porsches in North America. The Porsche 914 sat very low and had a stiff suspension which made it a great competition vehicle instead of a touring car. The targa top can be stored in the trunk, and the headlights hide in the hood and could be popped-up when needed.

The first 914 Prototype was introduced on March 1st 1968. Unfortunately, the death of Heinz Hordhoff, the chairman of Volkswagen complicated the development as his successor Kurt Lotz chose not to be tied within the verbal agreement between Porsche and Volkswagen. Lotz believed that Porsche had no claim at all to the model, and Volkswagen claimed all, especially when Porsche would not share in tooling expenses.

All of this resulted in the price of the chassis rising considerably and the 914/6 costing only slightly less than the 911T, Porsche's next lowest priced vehicle. Sales were dramatically affected, and the 914/6 did not sell well. The less expensive 914-4 became Porsche's top seller during its run, and managed to outsell the 911 very easily, with a total of 118,000 vehicles sold worldwide.

Taking the idea from the 1969 911T, the 914/6 variant featured a carbureted 110 hp 2.0 L flat-6 engine, while Volkswagen versions originally came with an 80 hp fuel-injected 1.7 L flat-4 engine that was based on the Volkswagen's air-cooled engine. The 914's engine was place in the middle, in front of a version of the 1969 911's '901' gearbox, so it was set up for mid-engine operation. The rolling chassis was manufactured by Karmann at his own plant, and then either sent them to Porsche for fitment of the Porsche suspension and flat-six engine, or they were kept in house for Volkswagen hardware. The brakes and suspension used in 914/6 models were very similar to the Porsche 911.

A joint venture between Volkswagen and Porsche in the beginning, export to the U.S. was taken care of by Volkswagen of America, where both versions were sold and badged as Porsches. The four-cylinder vehicles were sold as Volkswagen- Porsches in Europe, at Volkswagen dealerships.

From 1970 through 1972 the 914 model featured both front and rear bumpers that were flat across and were available in either painted metal or chrome. For 1973 the vehicle received new bumpers stops, and for the following year, bumper stops were also added to the rear of the vehicle. The bumpers were heavy and rubber covered from 1975 through 1976.

Unfortunately, the 914/6 variants was discontinued in 1972 due to rising costs and very slow sales. A total of 3,360 units were produced during its cycle. In 1973 a brand new 95 hp 2.0L, fuel-injected version of the Volkswagen's Type 4 engine replaced the 914/6. The following year, the 1.7 L engine was replaced by a 76 hp 1.8 L. To aid with emissions control, the new Bosch L-Jetronic fuel injection system was added to American units. Production for the 914 ended in 1976 and the 2.0 L flat-4 engine continued to be used in the 912E, which was the entry-level model until the 924 was introduced.

For 1970, the Porsche 914 was named Motor Trend's Import Car of the Year. Finishing sixth overall at the '70 24 Hours of Le Mans, a 914/6 GT piloted by Claude Ballot-Lena and Guy Chasseuil won the GTS class.

Several special edition models of the Porsche 914 were created over the years. Nearly 500 models of the Creamsicle 914 were created; a light ivory-based color scheme concept, basically a carryover from the '73 911 Carrera RS series car design precedent. 500 Bumblebee models were produced. The Bumblebee featured a black exterior with yellow decals, bumpers, skirts, and wheels.
By Jessica Donaldson
For more information and related vehicles, click
here
MODEL YEAR 2015: NEW GOLF FAMILY, REDESIGNED JETTA, AND NEW TDI® CLEAN DIESEL ENGINE HEAD THE CHANGES
In a busy year, Volkswagen will also add a new Golf SportWagen, an all-new Golf R, a redesigned Touareg SUV, and the company's first U.S.-market EV, the e-Golf • All-new Golf is bigger, lighter, and more fuel-efficient than the previous model, seats five, and has a larger trunk than any midsize sedan • New Golf GTI has 210-horsepower engine, with improved fuel efficiency and performance • e-Golf is Volkswagen's first full Battery Electric Vehicle for sale in the U.S. • Redesigned Jett...[Read more...]
VOLKSWAGEN ANNOUNCES PRICING OF 2015 GOLF MODELS, STARTING AT $17,995
The seventh-generation version of VW's worldwide best seller offers more space, less weight, and increased efficiency at an even better value ◾Pricing starts at $17,995 for the two-door Golf Launch Edition model with manual transmission ◾New TDI® S model reduces Clean Diesel entry pricing by more than $3,000 ◾New available technology including Forward Collision Warning and Automatic Post-Collision Braking System ◾Room for five with a larger trunk than any midsize sedan ◾New 1.8-liter TSI® e...[Read more...]
THE NEW POLO - A PARADE OF PREMIERES AT GENEVA
Polo BlueMotion, Polo Blue GT and CrossPolo in top form New efficiency TSI: For the first time, Polo BlueMotion with petrol engine (4.1 I/100 km) Even more charisma: Polo BlueGT now with 150 PS, CrossPolo perfected Ten key facts on the world premiere of the new Polo TSI BlueMotion, Polo TDI BlueMotion, Polo BlueGT and CrossPolo: 1.The world's most fuel-efficient five-seater with a petrol engine: The new Polo TSI BlueMotion consumes just 4.1 l/100 km. 2.The world's most fuel-efficient ...[Read more...]
NISSAN SENTRA NISMO CONCEPT TEASES FURTHER EXPANSION OF PERFORMANCE LINE
– 240+ Horsepower Performance Study Takes Sentra to the Next Level – DETROIT - As Nissan expands its NISMO line of factory performance models, it is revisiting the small car performance genre and teasing the future with the dramatic Nissan Sentra NISMO Concept. The Sentra NISMO Concept is built on the solid foundation of the latest generation Nissan Sentra, which offers an outstanding balance of premium style, innovative technology and fuel-efficient performance. The concept ...[Read more...]
THE 2014 NISSAN LINEUP: CHARTING THE CHANGES
Following a banner 2013 model year that saw the introduction of all-new generations of the Nissan Altima, Nissan Sentra and Nissan Pathfinder, the parade of innovative all-new designs continues for 2014. Leading the way is the right-sized Nissan NV200 Compact Cargo commercial van (on sale now), the stylish entry-level Nissan Versa Note hatchback (on sale now) and the next-generation Nissan Rogue compact SUV (coming late 2013). Also, the previously announced Pathfinder Hybrid model joins the P...[Read more...]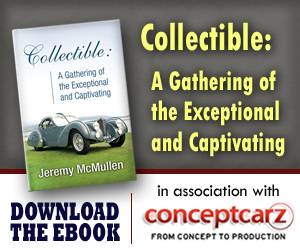 Porsche
Monthly Sales Figures
Volume
December 2014
3,275
December 2014
3,275
November 2014
4,699
October 2014
3,667
September 2014
3,607
August 2014
4,540
July 2014
4,300
June 2014
4,102
May 2014
4,609
April 2014
4,072
March 2014
3,808
February 2014
3,232
(More Details)
© 1998-2014. All rights reserved. The material may not be published, broadcast, rewritten, or redistributed.