Image credits: © Toyota.
2012 Toyota Hilux news, pictures, specifications, and information

Tweet
Hilux 2012, new design and more power
The renowned Toyota Hilux continues to dominate European pick-up sales. Vehicle sales totalled 21,866 in 2010, representing almost 25% of the market share. This makes the Toyota pick-up the §egmènt sales leader for the third consecutive year.

With the launch of the Hilux 2012, Toyota introduces a new design and further improves the model's renowned quality, durability and reliability.

The Hilux 2012's new interior has been extensively revised wîth a refined design which reinforces the pick-up's credentials as a leisure vehicle. It offers improved sensory quality throughout the cabin, and passenger car levels of convenience.


The interior features a new upper dashboard design in which a new, horizontal centre instrument cluster reinforces the breadth and roominess of the cabin. It incorporates Toyota Touch, a 6.1', full colour, touch screen multimedia unit.

Perceived quality has been significantly improved through the adoption of uniformly darker finishes wîth a greater colour consistency throughout the interior, and the addition of silver ornamentation.

The front of the Hilux 2012 is entirely redesigned from the A pillar forwards, wîth a new bonnet, radiator grille, headlamps and front bumper. The vehicle profile is further enhanced by newly designed front and rear wings, redesigned 15' and 17' steel and alloy wheels, and new door mirrors.


In order to create a stronger differentiation between 'workhorse', 'dual usage' and 'leisure' versions, the Hilux 2012 is now available in four grades: DLX, the new DLX+, SR and SR+.

Fulfilling a 'workhorse'/'dual usage' role, the brand new DLX+ grade is available wîth 2WD or 4WD 2.5 D-4D powertrains mated to a manual transmission in Single Cab, Extra Cab and Double Cab body styles, and wîth a 4WD 3.0 D-4D powertrain and manual transmission as a Double Cab only.

With a choice of three body types, two engines, manual and automatic transmission and two- or four-wheel drive, Europe's pick-up of choice now satisfies the requirements of an even wider professional and leisure customer base.


Through the introduction of variable nozzle turbocharging, Hilux 2012 2WD 2.5 D-4D models benefit from a 24 hp increase in power. The engine now develops 144 hp at 3600 rpm and 343 Nm of torque at 2000 rpm.

Despite this power increase, combined cycle fuel consumption has been reduced by 1.0 l/100 km to 7.3 l/100 km and CO2 emissions lowered by 26 g/km to only 193 g/km.

In addition, Hilux 2012 2WD versions are now equipped wîth the more robust chassis design of 4WD models. This not only improves vehicle ground clearance, but also increases the two-wheel drive models' towing capacity to 2.5 tons.


Thanks to the adoption of a Diesel Particulate Filter (DPF) both 2.5 D-4D and 3.0 D-4D engines are now EÚRO V compliant.

Produced at Toyota Motor Thailand and Toyota South Africa Motors, the Hilux 2012 will be available in 36 European countries, and more than 135 throughout the world.

With anticipated European sales of almost 26,000 units in 2011, the Toyota Hilux success story is set to continue.
Source - Toyota
Kia Motors America Introduces Refreshed 2014 Optima Mid-Size Sedan
Kia's Award-Winning Sedan Returns with Improved Design, New Premium Amenities and Technological Enhancements •Iconic design updated with dynamic and eye-catching front and rear fascias •Kia's best-selling Optima now offers more premium features and options to enhance comfort and value LAS VEGAS, November 5, 2013 – Kia Motors America (KMA), one of the fastest-growing car companies in America over the last five years1, debuts a significantly updated version of its best-selling O...[Read more...]
Maserati Trofeo Mc World Series Returns To Sonoma After Successful Debut Of Ghibli Sedan Over Pebble Beach Weekend
Englewood Cliffs, NJ, August 21, 2013- Maserati is proud to announce that the Maserati GranTurismo MC Trofeo World Series will make its North American stop for a second year at Sonoma Raceway the weekend of August 21st. Last year, famed actor and accomplished race driver Patrick Dempsey and top stuntman, and Hot Wheels X Games Double Loop World Record holder, Greg Tracy competed in the GranTurismo MC Trofeo to the delight of thousands of fans in attendance. Thanks to the success of last y...[Read more...]
THE 2014 NISSAN LINEUP: CHARTING THE CHANGES
Following a banner 2013 model year that saw the introduction of all-new generations of the Nissan Altima, Nissan Sentra and Nissan Pathfinder, the parade of innovative all-new designs continues for 2014. Leading the way is the right-sized Nissan NV200 Compact Cargo commercial van (on sale now), the stylish entry-level Nissan Versa Note hatchback (on sale now) and the next-generation Nissan Rogue compact SUV (coming late 2013). Also, the previously announced Pathfinder Hybrid model joins the P...[Read more...]
Volkswagen Chattanooga Builds 250,000Th Passat Sedan
Chattanooga, Tenn. - Volkswagen Chattanooga announced today that its workforce has produced the 250,000th Passat midsized sedan. The car, produced in Volkswagen's LEED Platinum-certified factory, is Night Blue with black leather interior. It is powered by Volkswagen's high-mileage TDI clean-diesel engine and features navigation, a sunroof and 18-inch alloy wheels. It also offers the amazing sonic experience provided by the Volkswagen Fender premium audio system. 'Two years ago our...[Read more...]
BRITAIN'S BEST-VALUE PICK-UP GETS TWO NEW SPECIAL EDITIONS
•Steed special editions to go on sale in 1 March priced at £14,998 •'Steed Chrome' enhances bold styling with styling upgrades •'Steed Tracker' features make it even more practical •Special editions benefit from recent increase in towing capacity The Great Wall Steed, the UK's most affordable 4x4 double-cab pick up, has just become even more appealing to trade and recreational users alike with the introduction of two special edition models - the 'Steed Chrome' and 'Steed Tracker'. Both...[Read more...]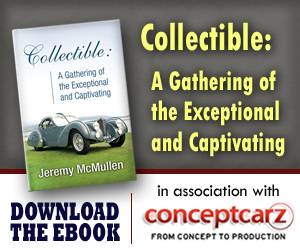 Toyota
September 2014
145,427
August 2014
213,291
July 2014
188,469
June 2014
178,196
May 2014
216,315
April 2014
176,495
March 2014
186,755
February 2014
140,429
January 2014
128,728
December 2013
156,086
November 2013
152,433
October 2013
146,257
(More Details)
© 1998-2014. All rights reserved. The material may not be published, broadcast, rewritten, or redistributed.