Image credits: © Hyundai.
2012 Hyundai ix35 FCEV news, pictures, specifications, and information

Tweet
HYUNDAI TO ELECTRIFY ECOVELOCITY WITH UK DEBUT OF iX35 FCEV
•Hyundai to showcase the ix35 FCEV for the first time in the ÚK at EcoVelocity
•Passenger rides available in the hydrogen-powered ix35 from 8th – 11th September
•Sub-100g/km CO2 range on display – the i10 Blue and i20 Blue
•The all-new i40 and Veloster 1+2 door coupe also on display

High Wycombe, 1 September 2011 – Hyundai has today announced that the ix35 Fuel Cell Electric Vehicle (FCEV) will have its ÚK debut at EcoVelocity, the low-carbon motor festival at London's Battersea Power Station (8th – 11th September).

EcoVelocity visitors can be among the first in the world to experience future travel in a hydrogen-powered car, wîth passenger rides available in the ix35 FCEV. The vehicle is Hyundai's third-generation FCEV and it demonstrates the company's work on cutting-edge alternative fuels.

Boasting the same convenience as today's vehicles powered by traditional internal combustion engines, the ix35 FCEV has a driving range of 360miles (580 Km), a maximum speed of 100 mph and zero-to-62mph time of 12.8 seconds. The fuel cell stack can operate at sub-zero temperatures as low as -25 degrees Celsius, and unlike a combustion-engined car, the ix35's only emissions are water vapour.

This vehicle moves Hyundai closer to the commercialisation of fuel cell electric vehicles, and the aim is to bring an FCEV to market in the next few years.


Earlier this year, the Hyundai Motor Group signed a memorandum of understanding wîth four Northern European countries to operate test fleets of FCEVs. Test drives have already been carried out in Korea and Copenhagen.

Hyundai ÚK's managing director, Tony Whitehorn, commented: 'We are extremely excited to be showcasing the ix35 FCEV in the ÚK for the first time at EcoVelocity. Hyundai is a world leader in the development of hydrogen-powered technology and is constantly researching and developing modes of transportation that use alternative fuels at the Eco-technology research institute in Mabuk, Korea.

The ultimate goal would be to see zero-emission vehicles on ÚK roads within the next few years; however, the market and local infrastructure will be the real determinant of this. In the interim, Hyundai is working hard to make internal combustion engines as efficient as possible'.

Also featuring on the Hyundai stand will be the sub-100g/km CO2 i10 Blue and the recently launched i20 Blue. The i10 Blue is powered by a 1.0-litre Kappa three-cylinder petrol engine returning an impressive 67.3mpg combined. The i20 Blue is powered by a 1.4-litre CRDi four-cylinder engine wîth 76.4mpg on a combined cycle. Due to their low emissions, both vehicles offer exemption from VED and the London Congestion Charge.

Visitors will also be able to see Hyundai's two newest models on the stand - the all-new i40 Tourer, due to go on-sale on September 8 and the Veloster coupe due to launch later this year.

EcoVelocity will run from September 8 -11th at Battersea Power Station and will feature the latest green models, including electric, hybrid and low CO2-emitting cars, as well as providing test drives on a specially-constructed circuit in the shadow of the famous power station.

About EcoVelocity 2011

The EcoVelocity Show is being organised by IMIE, organisers of the British Motor Show and Metro, the World's largest free newspaper wîth 3.3 million daily readers across 50 cities nationwide, will be held at Battersea Power Station on September 8-11th.

Visitors will be able to try out the latest eco-friendly cars on a specially-constructed track in the shadow of the famous power station.

Joining mia electric will be other leading brands such as Citroen, Fiat, Ford, Honda, Hyundai, Kia, Lexus, Mitsubishi, Nissan, Peugeot, Renault, SEAT, Toyota, Volvo and Volkswagen.

Event partners include What Car?, Transport for London, The Mayor of London Office, Smooth Radio, Source London, Get On and Green Fleet.
Source - Hyundai
Toyota Fuel Cell Vehicle and Lexus Line Up Ready For Celebrity Close Up
TORRANCE, Calif. (Oct. 16, 2014) – On the green carpet, automotive history will be made. Toyota and Lexus are again presenting sponsors at the 24th annual Environmental Media Awards on Oct. 18, at which one bidder will win the Toyota Fuel Cell Vehicle (FCV). Toyota is the first major auto manufacturer to give away a fuel cell vehicle to an individual owner. Hosted by the Environmental Media Association (EMA), the awards honor individuals within the entertainment industry for efforts...[Read more...]
What Do the World's Greatest Minds Think the Future Will Look Like?
Toyota Presents Meeting of the Minds 2014 Summit in Detroit DETROIT (Sept. 25, 2014) – American cities are dramatically changing and face many challenges. How can they address urban sustainability and the complexities of connected technology? Next week, Sept. 30 to Oct. 2, Toyota leaders will join 350 of the world's greatest thinkers at the Meeting of the Minds 2014 summit to explore this urban transformation and ways of harnessing the power of technology. Toyota is co-f...[Read more...]
HYUNDAI'S FIRST MASS-PRODUCED TUCSON FUEL CELL CUVS ARRIVE IN SOUTHERN CALIFORNIA
• Tucson Fuel Cell, the Next-Generation Electric Vehicle, Arrives at Port Hueneme With Retail Availability Soon
PORT HUENEME, Calif., May 20, 2014 – Today, at a port near Los Angeles, Hyundai's Tucson Fuel Cell CUVs began rolling onto U.S. soil, marking the first delivery of a mass-produced fuel cell vehicle for the U.S. market. The first retail sale of the Tucson Fuel Cell is expected within the next several weeks in Southern California. Under the Hyundai leasing program, ap...[Read more...]
Honda Civic Type R Concept Model set for Worldwide Debut at the 2014 Geneva Motor Show
Honda today reveals its 2014 Geneva Motor Show line-up, including the worldwide debut of the Civic Type R Concept model, the European debut of the Fuel Cell Electric Vehicle (FCEV) Concept, the powertrain layout of the new NSX and the 2014 Civic World Touring Car Championship race car. Racing Car for the Road – Civic Type R Concept Honda's appearance at the 2014 Geneva Motorshow will lead with the worldwide reveal of the Civic Type R Concept model, providing the styling direction f...[Read more...]
NISSAN IDX FREEFLOW AND IDX NISMO CONCEPTS - FROM IDEAS TO REALITY
- Demonstration of How Co-Creation Can Challenge the Conventions of Car Design; Unique Concept Duo Makes U.S. Debut at North American International Auto Show - DETROIT - The way people are buying cars is changing. A choice of colors and matching wheels is no longer enough. In a society where cars are purchased as a reflection - and enabler - of a driver's lifestyle, the way future models are designed needs to be revolutionized. This was the thinking behind the visionary 'co-crea...[Read more...]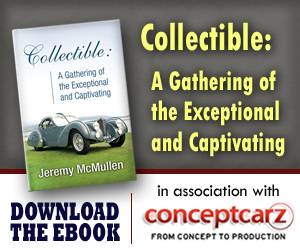 Hyundai
Monthly Sales Figures
Volume
September 2014
56,010
August 2014
70,003
July 2014
67,011
June 2014
67,407
May 2014
70,907
April 2014
66,107
March 2014
67,005
February 2014
49,003
January 2014
44,005
December 2013
63,005
November 2013
56,005
October 2013
53,555
(More Details)
© 1998-2014. All rights reserved. The material may not be published, broadcast, rewritten, or redistributed.