Image credits: © Mercedes.
1914 Mercedes 115HP news, pictures, specifications, and information

Tweet
Grand Prix Racer
Chassis Num: 15364
Engine Num: 19159

Mercedes-Benz made a victorious return to Grand Prix racing in 1914 with this 115HP racer, which had just one overhead camshaft and no front brakes but a strong and reliable chassis. Lightweight materials were used throughout, techniques they had learned from the history with aircraft engine construction.

The 4.5-liter single overhead cam engine had four valves per cylinder, the first Daimler-Chrysler product to feature two exhausts and two intake valves in a single combustion chamber. With this setup, the engine easily exceeded the 3000 RPM limit, making it the sole vehicle that could achieve this feat.

At the 1914 French Grand Prix held at Lyons, Mercedes achieved first, second and third place victories. Christian Lautenschlager won the French Grand Prix with the Mercedes race car. Grand Prix restrictions for 1914 included a 2,425 lbs. maximum weight and a 4500cc maximum engine capacity. The engineering team focused on its recent development of aircraft engines to create a lightweight, efficient motor. With wins in the 1914 French Grand Prix, the 1915 Indy 500 and the 1922 Targa Florio, the 1914 Mercedes GP ranks among the most significant racing cars ever built.

After the French Grand Prix, one of the cars was sent to England to become a showroom display. Just after arriving in England, World War One broke out. Rolls-Royce used the opportunity to carefully study the engine. A short time later, the Rolls-Royce Hawk engine was introduced.

Mercedes won first, second and third in the French Grand Prix at Lyon. This is the winning car, No. 28 driven by Christian Lautenschlager, a German who had previously won the 1908 French Grand Prix for Mercedes. After Lyons, the car was displayed in a British showroom. In 1920 the car was sold to wealthy racing driver Count Louis Zborowski who took it to Brooklands for several races. He sold it in 1922, and in 19223 its aging body was replaced with a touring body from a French Berliet. After several years it was parked in a garage in Essex, England, where it was discovered in 1961. In 1983, the current owner's acquired it and returned it to its proper 1914 condition.
Five of these Mercedes Grand Prix cars lined up among the 37 cars at the start of the French Grand Prix near Lyon on July 4th of 1914, just weeks preceding the First World War. After 4 of the 20 laps, this car, driven by Theodore Pilette, was out, and by the 6th lap only three Mercedes remained in the race. The German team was not so popular with the partisan French crowds who supported the French-built Peugeots and Delages. Yet the Mercedes cars finished in first, second and third, the first time this had occurred in racing history.

Racing team manager Alfred Vischer had transferred this car to the Grand Prix in Lyon to be kept in reserve in case any of the five starting Mercedes GP cars were unable to start. Since the entire Mercedes team went on to start the race on July 4, the reserve car was not called into action. Following the triple victory at the French Grand Prix, Vischer himself drove the reserve car back to Germany. A few months later, the car was sold into private ownership and later, via a stop in England, became part of the Cunningham Collection in the United States. The car was faithfully restored, true to its original appearance.
This vehicle is usually on display on the racing curve in the Mercedes-Benz Museum in Stuttgart, Germany. After being sold to a customer in 1919, it was bought back by Daimler in 1921 and driven by Mercedes factory driver Christian Lautenschlager at the Targa Florio in Sicily in 1922. In 1924, Count Giovanni Bonmartini drove the car to victory in the 1924 Corsa Merluzza hill climb near Rome, and thus concluded its legendary racing career in appropriate manner. Starting in the early 1930's, the car was being used in historic motoring events and remains in original condition.
The 1914 Mercedes-Benz Grand Prix car was a very advanced machine. It featured an engine with four valves per cylinder, and two exhaust and two intake valves in one combustion chamber. With this setup, the engine had a high RPM rate, with speeds exceeding 3000 revolutions-per-minute. The 4.5-liter powerplant offered 115 horsepower and the use of superior engine continued throughout the vehicle. Though mechanically advanced, it had a conservative and minimalistic design.

At the 1914 French Grand Prix held at Lyons, the Mercedes finished first, second and third. Just a short time later, World War 1 broke out.
By Daniel Vaughan | Sep 2012
'RACE OF THE CENTURY' WINNING MERCEDES ATTENDS THE 2014 AMELIA ISLAND
The Grand Prix Mercedes that won the 'Race of the Century,' the 1914 French Grand Prix, will appear at the 19th annual Amelia Island Concours d'Elegance as the centerpiece of a special display presented by Mercedes-Benz and car owner George Wingard. A team of five Mercedes Grand Prix racers traveled to France for the Grand Prix of the Automobile Club of France, less than one week after the assassination of the Archduke Franz Ferdinand. It was a time of political turmoil and accelerating tech...[Read more...]
Classic 24 Hour adds Vic Elford.
• Sportscar and rally legend 'Quick' Vic Elford is to join the very stout line up of drivers attending the Classic 24 Hour.
Star drivers will be participating in Driver Panels Friday In 1967 Elford was European rally champion in a works Porsche 911. Among other victories he won the 1968 Rally Monte Carlo in a Porsche 911 and only a week later the 24 Hours of Daytona in a Porsche 907, Porsche's first ever overall win in a 24 hour race. Later that year, he also won the Targa F...[Read more...]
Luigi Musso: Talented, Tempting and Troubled
Following Alberto Ascari's back-to-back titles in 1952 and 1953 there have been no Italian Formula One World Champions. While there has been a great amount of hope throughout the years, Italians have been left without a World Champion. Perhaps, it could be argued, all such hopes died with Luigi Musso on the 6th of July in 1958. Since Ascari there have certainly been some notable Italian drivers within Formula One history books. Such names as Michele Alboreto, Elio de Angelis, Alex Zanardi, Ri...[Read more...]
1914 French Grand Prix Centennial Celebrated
PEBBLE BEACH, Calif. (August 21, 2014) -- It has been 100 years since the flag dropped at the legendary 1914 French Grand Prix. Just a handful of automobiles that competed in this iconic race are known to have survived and most were reunited on the show field at this year's Pebble Beach Concours d'Elegance on Sunday, August 17. The 1914 French Grand Prix, often called the last great race, took place on July 4, less than a month before World War I began, changing motor racing forever...[Read more...]
120 years of motor sport at Mercedes-Benz take centre stage at the Goodwood Festival of Speed 2014
'Addicted to Winning': at this year's Goodwood Festival of Speed, Mercedes-Benz looks back on some fascinating racing victories of the last 120 years •The unique motor sport heritage of the Mercedes-Benz brand is being celebrated with an exclusive installation by sculptor Gerry Judah •Mercedes-Benz and Gran Turismo®6 jointly celebrate '120 years of motor sport' Stuttgart. – The thrilling victories of the Mercedes-Benz Silver Arrows mark the peaks of the history of motor sport for...[Read more...]
Techno Classica 2014: more than 30 racing cars to celebrate 120 years of Mercedes-Benz motor racing history
•Cars that were the heroes of magical moments put their stamp on this high-powered, most comprehensive show presentation •With more than 30 vehicles, Mercedes-Benz Classic presents motor racing history in all its unique breadth and depth •120 years of Mercedes-Benz motor sport in the focus of the leading international classic motor show 120 years of Mercedes-Benz motor racing history have produced a timeline of extraordinary victories which since 1894 also stand for outstanding innovations ...[Read more...]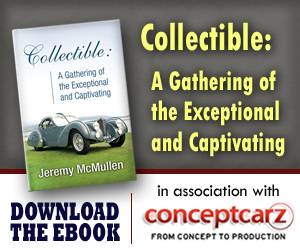 Mercedes
Monthly Sales Figures
Volume
December 2014
37,297
November 2014
37,110
October 2014
30,733
September 2014
29,523
August 2014
28,958
July 2014
29,406
June 2014
28,707
May 2014
26,617
April 2014
28,281
March 2014
29,316
February 2014
22,609
January 2014
23,892
(More Details)
© 1998-2014. All rights reserved. The material may not be published, broadcast, rewritten, or redistributed.