Image credits: © Hyundai.
2012 Hyundai Veloster PM Lifestyle news, pictures, specifications, and information

Tweet
HYUNDAI AND PM LIFESTYLE SHOW OFF VERSATILE VELOSTER AT SEMA SHOW
PM Lifestyle Veloster Will Help Úniversal Technical Institute Train Future Mechanics

To demonstrate the aftermarket potential for the all-new Veloster, Hyundai has partnered wîth PM Lifestyle, a leader in creative innovation and digital media distribution in the automotive , and the Úniversal Technical Institute (ÚTI) to develop a powerful and interactive custom Veloster for this year's SEMA Show. The bold, blue Veloster wîth a carbon-fiber hood, Konig Deception wheels and custom leather interior will be in Hyundai's display at the Las Vegas Convention Center Nov. 1–4, 2011.

'The Veloster is the perfect platform for enthusiasts lòòking to make everyday modifications to their vehicles and for students who are learning what it takes to be a mechanic,' said Jayke Milton, Build Coordination, PM Lifestyle. 'It's fairly simple to bolt equipment on and off the Veloster sub-frame, making it easy for people to make modifications in their own garages. Plus, the three-doors on the Veloster give it a unique look, making it a very exciting, stand-out car.'


After its debut on the SEMA Show floor, the PM Lifestyle Veloster will go on a three-year show tour wîth ÚTI, making appearances at over 120 autocross, supercross and school demonstration events. ÚTI is a nationwide provider of technical education training for students seeking careers as professional automotive, diesel, collision repair, motorcycle and marine technicians. ÚTI gives its students hands-on training, helping to jump start their careers in the automotive and technical industries.
'The modifications made by PM Lifestyle and ÚTI to the all-new Veloster will highlight vehicle modifications that can be achieved in real-world garages,' said Mike O'Brien, vice president, Product and Corporate Planning, Hyundai Motor America. 'This year's SEMA crowd will be able to interact wîth the final design of this Veloster on the showroom floor, providing a unique and tangible look at the tuning process.'

With an anticipated performance of 163-horsepower, PM Lifestyle's custom Veloster will showcase many special modifications, making it a guaranteed highlight at this year's SEMA Show.


Vital Stats
Engine : 2.0 L., 4-cylinder
Power: 165 hp
Torque: 146 ft-lbs


---

6-speed Manual, 6-speed Automatic
Mechanically, PM Lifestyle plans to customize the following:
•AEM Cold Air Intake
•Autometer Phantom Nitrous Pressure and Air/Fuel Ratio Gauges
•Aeromotive Fuel Pressure Regulator
•B&M Hi-Tek Oil Cooler Fan
•B&M Launch Control Únit
•Chasebays Engine Ground Kit
•KW Full Coilover Suspension
•Magnaflow Exhaust
•Magnaflow Hi-Flow Racing Catalytic Converter
•Flex-A-Lite Radiator/Racing Thermostat
•Nitrous Express Piranha and Purge Systems
•Nitrous Express Automatic Bottle Heater
•Royal Purple Fluids
•SSBC Big Brake Kit
•SPEC Clutch
•Custom Racing Header and Chassis Brace
•Optima Battery – 8022-091 75/25 Dual Terminal
•Konig Deception Wheels (18x8)
•Continental Extreme Contact DW Tires
Interior modifications include:
•Cipher Auto Peanut Butter Leather Seats
•Infinite Auto Design Peanut Butter Leather Center Console and Rear Seats
•Infinite Auto Design Custom Suede A-Pillars and Headliner
•Custom Snap-On Tool Storage Únit in Rear
•Custom Harness Bar
•Kicker 10-inch Solo Subwoofer
•Kicker 400-watt Class D Amplifier
•Kicker Audio Door Speakers
•Kicker PES19C Substation Enclosure
•Panasonic Toughbook
•Status Seat Belt Harnesses

PM Lifestyle will also make exterior enhacements to the Veloster, including:
•D-BASF Custom Paint Mix
•GReddy Carbon Fiber Hood Dampers
•Hyundai Genesis LED Door Mirrors
•Seibon Carbon Fiber Hood
•Seibon Carbon Fiber Trunk
•Seibon Carbon Fiber Lower Rear Diffuser
•Sequence-X Body Kit
•V-LEDS HID Fog Light Kit
•V-LEDS Complete LED Light Conversion

PM LIFESTYLE
PM Lifestyle has been a leader in creative innovation and digital media distribution in the automotive since its inception in 2006 which coincided wîth creation of its nationally distributed drifting documentary, 'Slide America.' In November of 2007, PM Lifestyle captured an wîth its creation of Wrecked Magazine. Wrecked Magazine is the first and, still, the only magazine solely dedicated to the motorsport of Drifting. Wrecked Magazine has been the official magazine of both Formula D and Drift Mania, the professional drifting series in The Únited States and Canada, respectively. Wrecked Magazine, to date, has released 21 issues completely free to the public, while maintaining a readership of over half a million readers per issue, and covering the motorsport world-wide.


ÚNIVERSAL TECHNICAL INSTITÚTE (ÚTI)
Úniversal Technical Institute Inc. (ÚTI) is a nationwide provider of technical education training for students seeking careers as professional automotive, diesel, collision repair, motorcycle and marine technicians. Through their nationwide campus-based school system, ÚTI offers specialized technical education programs under the banner of several well-known brands, including Úniversal Technical Institute (ÚTI), Motorcycle Mechanics Institute (MMI), Marine Mechanics Institute (MMI) and NASCAR Technical Institute (NTI).
Source - Hyundai
For more information and related vehicles, click
here
VOLKSWAGEN'S NEW TURBO ENGINES AND 2015 GOLF ON DISPLAY AT THE SEMA SHOW
Tuned Jetta sedans featuring new EA888 turbocharged TSI® engines on display in Las Vegas; First North American tuned seventh-generation Golf debuts before market launch in 2014 Las Vegas, NV - With U.S. sales having more than doubled since 2009, Volkswagen continues its march to sustainable growth with the brand's most compelling lineup in its history and plans to add several exciting new products and innovations in the near future. Two significant enhancements to the VW lineup...[Read more...]
Fox Marketing Veloster Turbo Rounds Out Hyundai's SEMA Show Lineup
COSTA MESA, Calif., Oct. 23, 2013 – Hyundai has joined forces with Fox Marketing Cars to create the most powerful street-focused Veloster Turbo ever. The car will be showcased at the 2013 SEMA show in Las Vegas, November 5-8. Fox Marketing leveraged the outstanding reliability and performance potential of Hyundai's 1.6-liter, 4-cylinder direct-injected, turbocharged Gamma powerplant as the core of its SEMA concept. A comprehensive package of advanced engine components, including a new ...[Read more...]
HYUNDAI PARTNERS WITH POWERTRAIN GURU BISIMOTO TO CREATE 1,000 HORSEPOWER SEMA SHOW GENESIS COUPE
• Bisimoto Engineering Leverages the Proven Durability of Stock Hyundai Powerplant to Create Monster-powered Genesis Coupe Variant
COSTA MESA, Calif., Sept. 23, 2013 – Hyundai is again partnering with the engine wizards of Bisimoto Engineering to create a 1,000 horsepower Genesis Coupe for the 2013 SEMA show in Las Vegas. Bisimoto Engineering is known for extracting awesome, reliable power out of production-grade, everyday powerplants, and the Bisimoto 2013 Hyundai Genesis Coupe...[Read more...]
VAUGHN GITTIN JR. TAKES SECOND AT FORMULA DRIFT OPENER; JUSTIN PAWLAK ENDS RUN EARLY AFTER TOP 16 ELIMINATION
• Vaughn Gittin Jr. finished second at Round 1 | Streets of Long Beach of Formula DRIFT and earned his first podium of the season in the Nitto Tire Ford Mustang.
• Justin Pawlak fell short of a run for the podium win at Long Beach with an early exit at Top 16 after nearly making into the competition due to his hard hit to the wall during Friday's practice.
• Vaughn Gittin Jr.'s second place win makes it a four-time podium finish for the Ford Mustang at Formula DRIFT Round 1 | S...[Read more...]
FISKER AUTOMOTIVE HEADS TO SEMA WITH NEW AFTERMARKET PARTNERS
Fisker Automotive,the leading manufacturer of luxury Electric Vehicles with extended-range (EVer™), has established new partnerships with global aftermarket suppliers to give owners more ways to maximize, personalize and protect their award-winning Karma sedans. Several examples of the Karma – Top Gear's Luxury Car of the Year -- will be on display during the SEMA Show at the Las Vegas Convention Center October 30 through November 2, 2012. Fisker and 3M Fisker Automotive (www....[Read more...]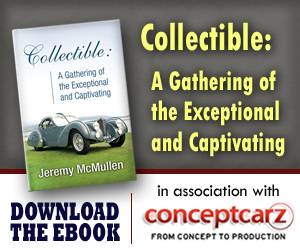 Hyundai
Monthly Sales Figures
Volume
August 2014
70,003
July 2014
67,011
June 2014
67,407
May 2014
70,907
April 2014
66,107
March 2014
67,005
February 2014
49,003
January 2014
44,005
December 2013
63,005
November 2013
56,005
October 2013
53,555
September 2013
55,102
(More Details)
© 1998-2014. All rights reserved. The material may not be published, broadcast, rewritten, or redistributed.