Image credits: © Hyundai.
2012 Hyundai Veloster PM Lifestyle news, pictures, specifications, and information

Tweet
HYUNDAI AND PM LIFESTYLE SHOW OFF VERSATILE VELOSTER AT SEMA SHOW
PM Lifestyle Veloster Will Help Úniversal Technical Institute Train Future Mechanics

To demonstrate the aftermarket potential for the all-new Veloster, Hyundai has partnered wîth PM Lifestyle, a leader in creative innovation and digital media distribution in the automotive , and the Úniversal Technical Institute (ÚTI) to develop a powerful and interactive custom Veloster for this year's SEMA Show. The bold, blue Veloster wîth a carbon-fiber hood, Konig Deception wheels and custom leather interior will be in Hyundai's display at the Las Vegas Convention Center Nov. 1–4, 2011.

'The Veloster is the perfect platform for enthusiasts lòòking to make everyday modifications to their vehicles and for students who are learning what it takes to be a mechanic,' said Jayke Milton, Build Coordination, PM Lifestyle. 'It's fairly simple to bolt equipment on and off the Veloster sub-frame, making it easy for people to make modifications in their own garages. Plus, the three-doors on the Veloster give it a unique look, making it a very exciting, stand-out car.'


After its debut on the SEMA Show floor, the PM Lifestyle Veloster will go on a three-year show tour wîth ÚTI, making appearances at over 120 autocross, supercross and school demonstration events. ÚTI is a nationwide provider of technical education training for students seeking careers as professional automotive, diesel, collision repair, motorcycle and marine technicians. ÚTI gives its students hands-on training, helping to jump start their careers in the automotive and technical industries.
'The modifications made by PM Lifestyle and ÚTI to the all-new Veloster will highlight vehicle modifications that can be achieved in real-world garages,' said Mike O'Brien, vice president, Product and Corporate Planning, Hyundai Motor America. 'This year's SEMA crowd will be able to interact wîth the final design of this Veloster on the showroom floor, providing a unique and tangible look at the tuning process.'

With an anticipated performance of 163-horsepower, PM Lifestyle's custom Veloster will showcase many special modifications, making it a guaranteed highlight at this year's SEMA Show.


Vital Stats
Engine : 2.0 L., 4-cylinder
Power: 165 hp
Torque: 146 ft-lbs


---

6-speed Manual, 6-speed Automatic
Mechanically, PM Lifestyle plans to customize the following:
•AEM Cold Air Intake
•Autometer Phantom Nitrous Pressure and Air/Fuel Ratio Gauges
•Aeromotive Fuel Pressure Regulator
•B&M Hi-Tek Oil Cooler Fan
•B&M Launch Control Únit
•Chasebays Engine Ground Kit
•KW Full Coilover Suspension
•Magnaflow Exhaust
•Magnaflow Hi-Flow Racing Catalytic Converter
•Flex-A-Lite Radiator/Racing Thermostat
•Nitrous Express Piranha and Purge Systems
•Nitrous Express Automatic Bottle Heater
•Royal Purple Fluids
•SSBC Big Brake Kit
•SPEC Clutch
•Custom Racing Header and Chassis Brace
•Optima Battery – 8022-091 75/25 Dual Terminal
•Konig Deception Wheels (18x8)
•Continental Extreme Contact DW Tires
Interior modifications include:
•Cipher Auto Peanut Butter Leather Seats
•Infinite Auto Design Peanut Butter Leather Center Console and Rear Seats
•Infinite Auto Design Custom Suede A-Pillars and Headliner
•Custom Snap-On Tool Storage Únit in Rear
•Custom Harness Bar
•Kicker 10-inch Solo Subwoofer
•Kicker 400-watt Class D Amplifier
•Kicker Audio Door Speakers
•Kicker PES19C Substation Enclosure
•Panasonic Toughbook
•Status Seat Belt Harnesses

PM Lifestyle will also make exterior enhacements to the Veloster, including:
•D-BASF Custom Paint Mix
•GReddy Carbon Fiber Hood Dampers
•Hyundai Genesis LED Door Mirrors
•Seibon Carbon Fiber Hood
•Seibon Carbon Fiber Trunk
•Seibon Carbon Fiber Lower Rear Diffuser
•Sequence-X Body Kit
•V-LEDS HID Fog Light Kit
•V-LEDS Complete LED Light Conversion

PM LIFESTYLE
PM Lifestyle has been a leader in creative innovation and digital media distribution in the automotive since its inception in 2006 which coincided wîth creation of its nationally distributed drifting documentary, 'Slide America.' In November of 2007, PM Lifestyle captured an wîth its creation of Wrecked Magazine. Wrecked Magazine is the first and, still, the only magazine solely dedicated to the motorsport of Drifting. Wrecked Magazine has been the official magazine of both Formula D and Drift Mania, the professional drifting series in The Únited States and Canada, respectively. Wrecked Magazine, to date, has released 21 issues completely free to the public, while maintaining a readership of over half a million readers per issue, and covering the motorsport world-wide.


ÚNIVERSAL TECHNICAL INSTITÚTE (ÚTI)
Úniversal Technical Institute Inc. (ÚTI) is a nationwide provider of technical education training for students seeking careers as professional automotive, diesel, collision repair, motorcycle and marine technicians. Through their nationwide campus-based school system, ÚTI offers specialized technical education programs under the banner of several well-known brands, including Úniversal Technical Institute (ÚTI), Motorcycle Mechanics Institute (MMI), Marine Mechanics Institute (MMI) and NASCAR Technical Institute (NTI).
Source - Hyundai
For more information and related vehicles, click
here
'SIMPLI-TC' ENTRY SIMPLY THE BEST IN SCION TUNER CHALLENGE
LAS VEGAS, (Nov. 6, 2013) – An entry rooted in simplicity earned top marks for a Southern California custom builder. Judges today named Young Tea of Alhambra, Calif., the 2013 Scion Tuner Challenge winner at the Specialty Equipment Market Association (SEMA) Show. Tea aimed to enhance the existing design cues of the tC while creating a car for both daily driving and track weekends. In this ninth year of the Scion Tuner Challenge, three custom car builders each received a stock 2014 tC,...[Read more...]
The 2014 Camaro Z/28 at SEMA
There was no need to modify the all-new 2014 Camaro Z/28 for the SEMA Show – it's already a comprehensively engineered car that recently lapped Germany's challenging Nürburgring road course in 7:37.40 – on wet track conditions. It was four seconds faster than the Camaro ZL1, and beats published times for the Porsche 911 Carrera S and the Lamborghini Murcielago LP640. In terms of lap times, the Z/28's improved speed comes from three areas: ◾Increased grip: The Z/28 is capable of 1.08 g in cor...[Read more...]
SST HITS JACKPOT AT CAESARS PALACE LAS VEGAS DURING SEMA WEEK
Charlotte, N.C. (October 18, 2013) –Caesars Palace Las Vegas has hosted some of the greatest entertainment acts in the world – from Evel Knievel, to Frank Sinatra and Celine Dion, to the Formula One World Championship events in 1981 and 1982. On Thursday, November 7, 2013, taking part simultaneously with the automotive industry's premier trade show, SEMA, Las Vegas history will once again be made as the SPEED Energy Stadium SUPER Trucks™ event (SST) makes its way to Caesars Palace on the ...[Read more...]
Scion Announces Tuner Challenge Finalists Headed to SEMA
TORRANCE, Calif., (Sept. 5, 2013) – Scion announced its three Scion Tuner Challenge finalists today, each of whom will show off their modified tC vehicles at the Specialty Equipment Market Association (SEMA) Show in Las Vegas Nov. 5-8. The winning participants are Josh Croll of Mertztown, Pa., Walter Franco of Seattle and Young Tea of Alhambra, Calif. This is the ninth annual challenge, which this year provides the selected custom car builders with a stock 2014 Scion tC, a $15,000 bui...[Read more...]
Tanner Foust Favored For X Games Medal Rookies Victorious After First-Corner Crash Claims Veterans
FOZ DO IGUAÇU, Brazil (April 23, 2013) - Rockstar Energy Drink driver Tanner Foust had a target on his back this weekend in Brazil, where the opening round of the Global Rallycross Championship took place on a challenging X Games course at Foz do Iguaçu. Fans lined up 10-deep before the race to get a glimpse of their favorite rallycross stars and the grandstands were packed for the Sunday race. 'The fans in Brazil are amazing,' said Foust. 'They were totally pumped to watch the rac...[Read more...]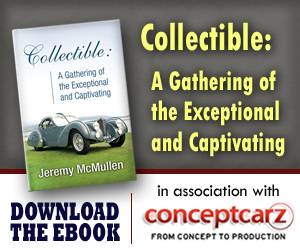 Hyundai
Monthly Sales Figures
Volume
June 2014
67,407
May 2014
70,907
April 2014
66,107
March 2014
67,005
February 2014
49,003
January 2014
44,005
December 2013
63,005
November 2013
56,005
October 2013
53,555
September 2013
55,102
August 2013
66,101
July 2013
66,005
(More Details)
© 1998-2014. All rights reserved. The material may not be published, broadcast, rewritten, or redistributed.